According to multiple sources, including Bloomberg and CoinDesk, U.K.-based investment fund Ruffer has diversified its assets by allocating some of its customers' funds into the flagship cryptocurrency: Bitcoin.
This amounts to £550 million, which is equal to 2.7 percent of the funds' total amount of assets in management.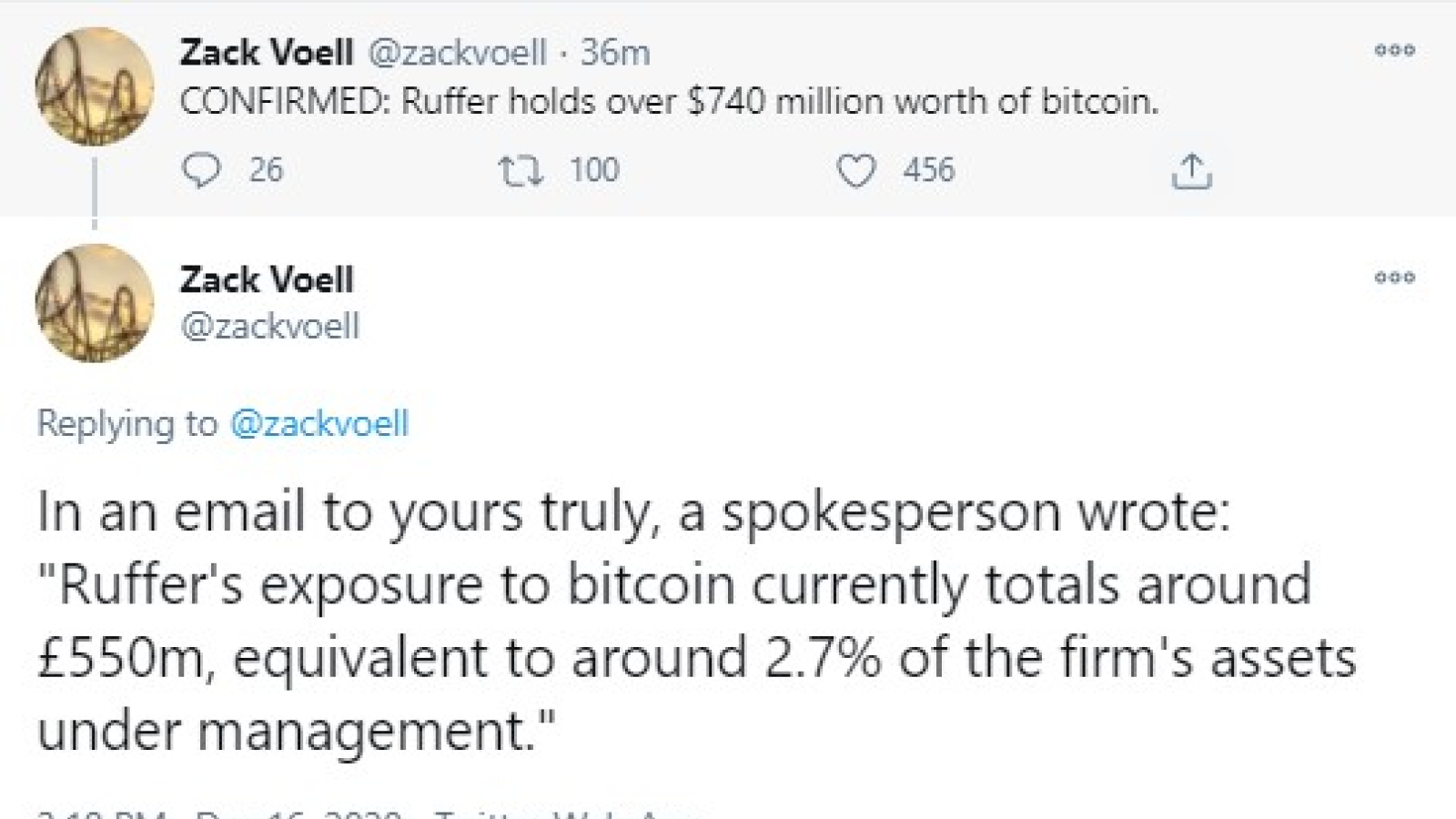 To put this gargantuan amount of money into Bitcoin, Ruffer decided to part with some of its gold holdings.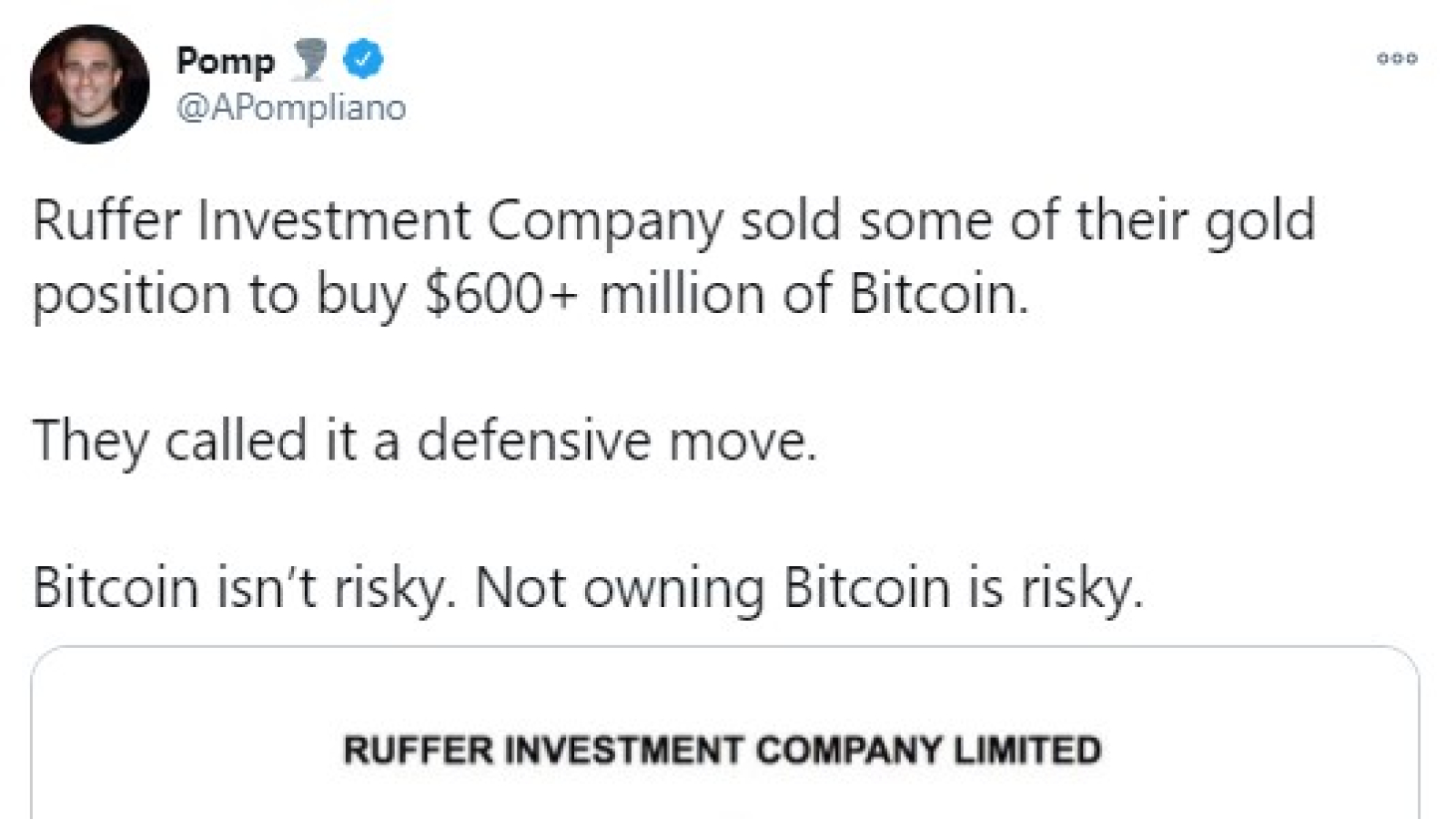 Ruffer has been yet another top-tier financial institution that has recently chosen to make a bet on Bitcoin in the midst of a 2020 rich with USD printing initiated by the Federal Reserve to support the economy.
The trend was started by MicroStrategy and Square, which decided to prevent their cash piles from turning into a melting ice cube.
Grayscale Investments fund has also been absorbing Bitcoin, Ethereum and other crypto assets on a massive scale. At the moment, the company holds $13 billion worth of Bitcoin and other crypto.