Outperforming many other altcoins by price growth, Litecoin continues gaining momentum to reach the $60 threshold. With all the positive trends around, that seems to be more than possible today. How much can Litecoin gain in the nearest future? TradingView users are very optimistic about LTC's prospects.
LTC is still ascending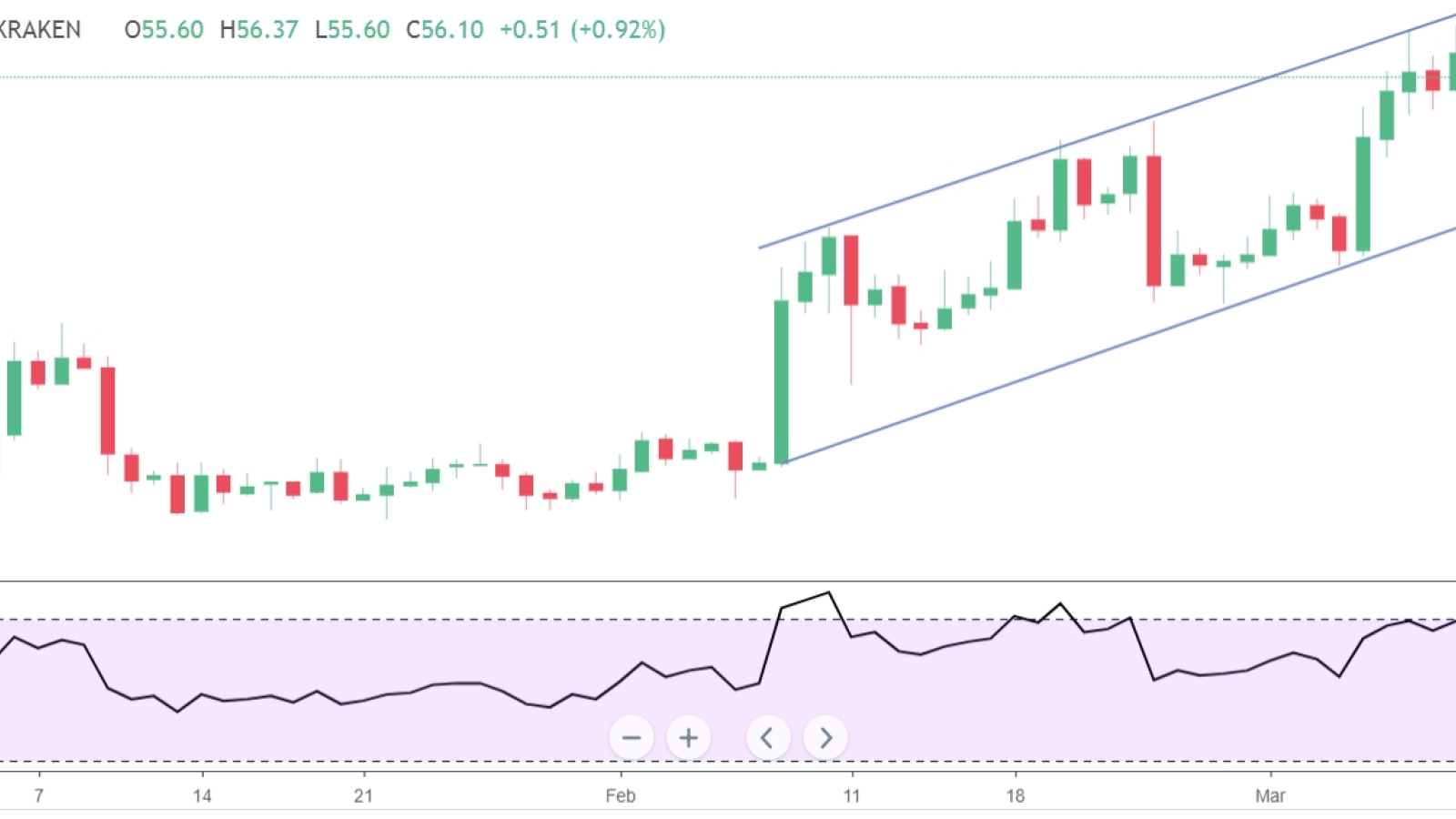 Litecoin price chart by alelmnor
If we cast a quick look at the recent Litecoin price movement, we'll see things are better than they seemed. Price fluctuation is found between the upper line and lower line in the channel, until now the price will drop closer than the rises. Litecoin needs more purchasing power to break the upper line and soar to the sky.
LTC is fighting resistance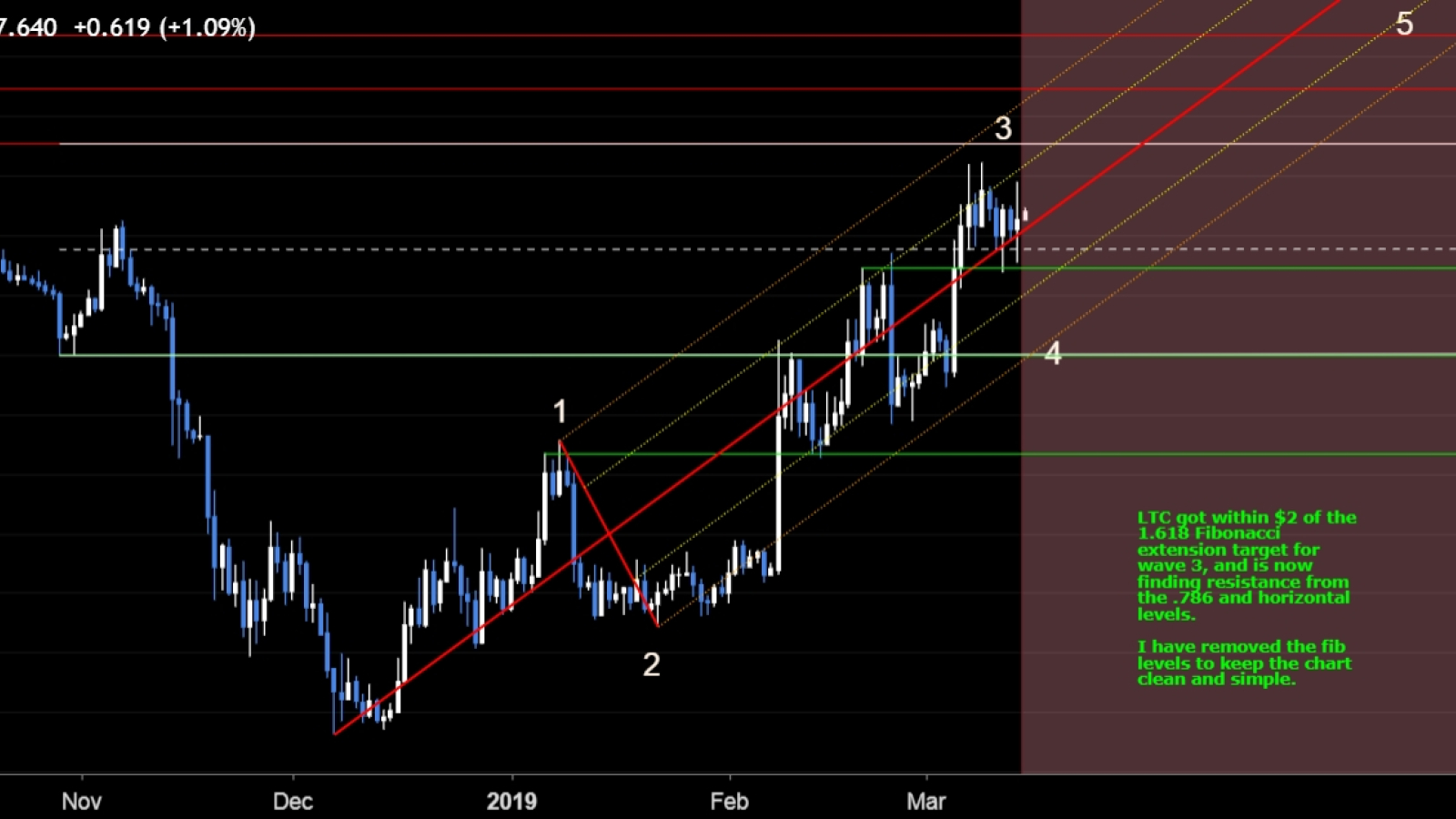 Litecoin price chart by ChartChampions
Clearly, LTC is managing to overcome resistance from a few different levels: 0.786 Fibonacci, pitchfork, channel, and horizontal resistance. After the 150% rise that happened not so long ago, Litecoin is moving towards another upward wave. Therefore, a retracement seems like the most likely outcome, to the .382 retracement of Wave 3 or 1 of the Pitchfork sat around $49 dollars. If this level is broken, $42 holds a lot of support too. In the short term, Litecoin will breach $60.82 level.
So, when to trade LTC? ChartChampions says:
"$53 dollars which was old resistance has flipped nicely into support and I did take a scalp long from that a few days back (closed now). We also have the midpoint of the pitchfork so there is a support to be had on Litecoin. Either way, it is a good coin to be scalp trading. Although support is being held nicely at the moment (a good sign for the bulls), I am trading a pullback."
Litecoin will soar before halving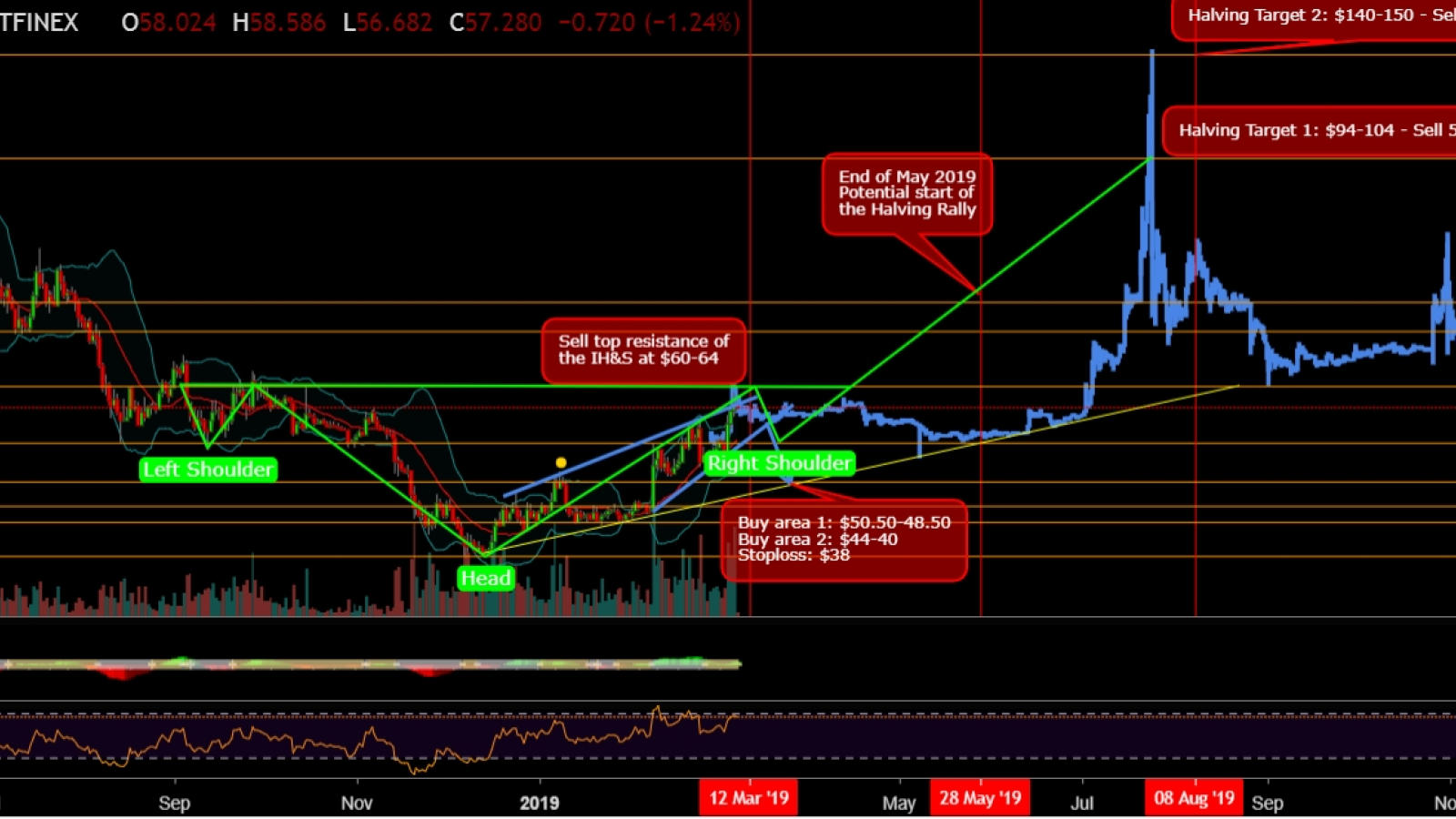 Litecoin price chart by BitcoinGuru
BitcoinGuru has provided a very detailed Litecoin forecast, and it seems to be actualizing gradually. It did not rise to $60 by March 12th, as was predicted – that happened three days later. At this moment, LTC is holding near the top of the rising wedge and H&S neckline. Things are going well, but there might be time for a retracement down to the two areas of supports, which would be a good buy area.
BitcoinGuru provides the following trading guidelines:
Buy/Support:
$26.00-22.58
$30.50-28.50
$36-34
$44-40 - Ideal fully buyback area + strong support from 2017 + previous top holding as support +bottom of the bull neckline of the ascending triangle + potential last shoulder of the IH&S in green + target of the rising wedge
50.50-48.50 - Buy 25%
Sell/Resistances:
$60-64 - Sell - Neckline of IH&S, top of rising wedge and top based on Fib Extensions - HIT
$94-104 - Sell 50% - - Target of the IH&S - Potential target of the August 2019 Halving Rally / Blue Fractal
$140-150 - Sell 50% - Potential target of the August 2019 Halving Rally / Blue Fractal
Stoploss: $38, this is a stoploss for those who bought Litecoin below $36 and holding to sell on the parabolic rally close to June-July
Is LTC copying its 2015 price path?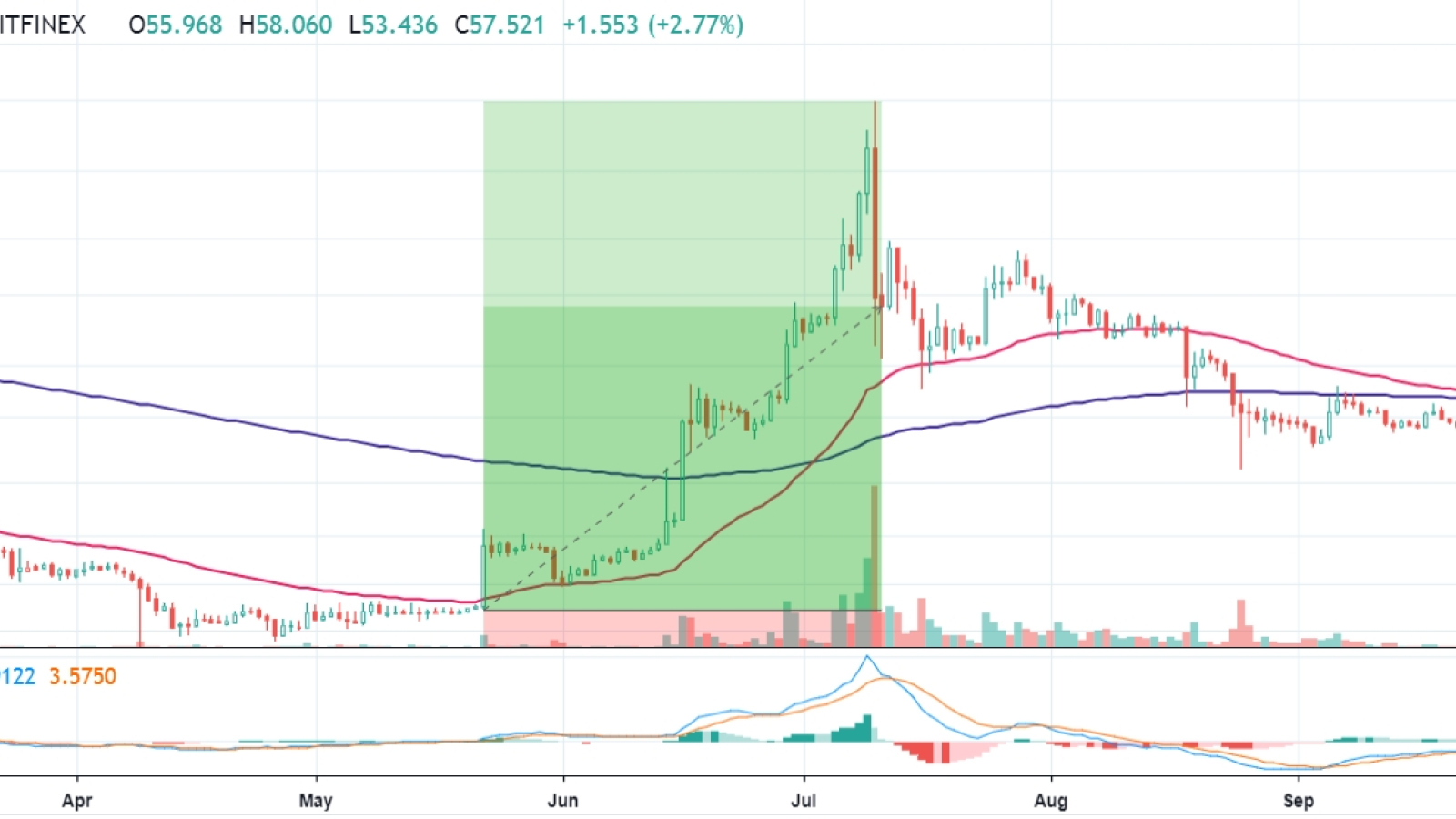 Litecoin price chart by Kennyk2
A peculiar tendency has been noticed by user Kennyk2: LTC price's current development path is reminiscent of events that took place back in 2015. Back then, LTC escaped the Bear market when the .50 EMA crossed the 200 EMA on the daily. This year, the same great results are expected. Kennyk2 predicts LTC will reach $100, and go even higher. It would be a nice idea to close the position at $99 because, at $100, a huge sell might happen.
Undoubtedly, Litecoin is on the rise, so it's time to act, dear traders! It would be a good idea to buy LTC in several steps and continue keeping tabs on LTC tendencies and technical indicators not to miss the sell-off.
LTC/USD price chart on TradingView
Disclaimer: The opinion expressed here is not investment advice – it is provided for informational purposes only. It does not necessarily reflect the opinion of U.Today. Every investment and all trading involves risk, so you should always perform your own research prior to making decisions. We do not recommend investing money you cannot afford to lose.