Over the past fifteen hours, Whale Alert spotted around 2,484 BTC transferred by the cyber criminals who attacked the Bitfinex crypto exchange four years ago. That amounts to $26,326,334.
On Wednesday, the hackers moved a similar amount, totaling more than $52,000,000 in all.
Hackers shift $52 mln in Bitcoin
The major Twitter robot that tracks significant amounts of crypto shifted via blockchain noticed a gargantuan sum of Bitcoin transacted on Wednesday and Thursday.
Those two lumps, consisting of a number of transactions, carried more than $26 mln each in the flagship cryptocurrency.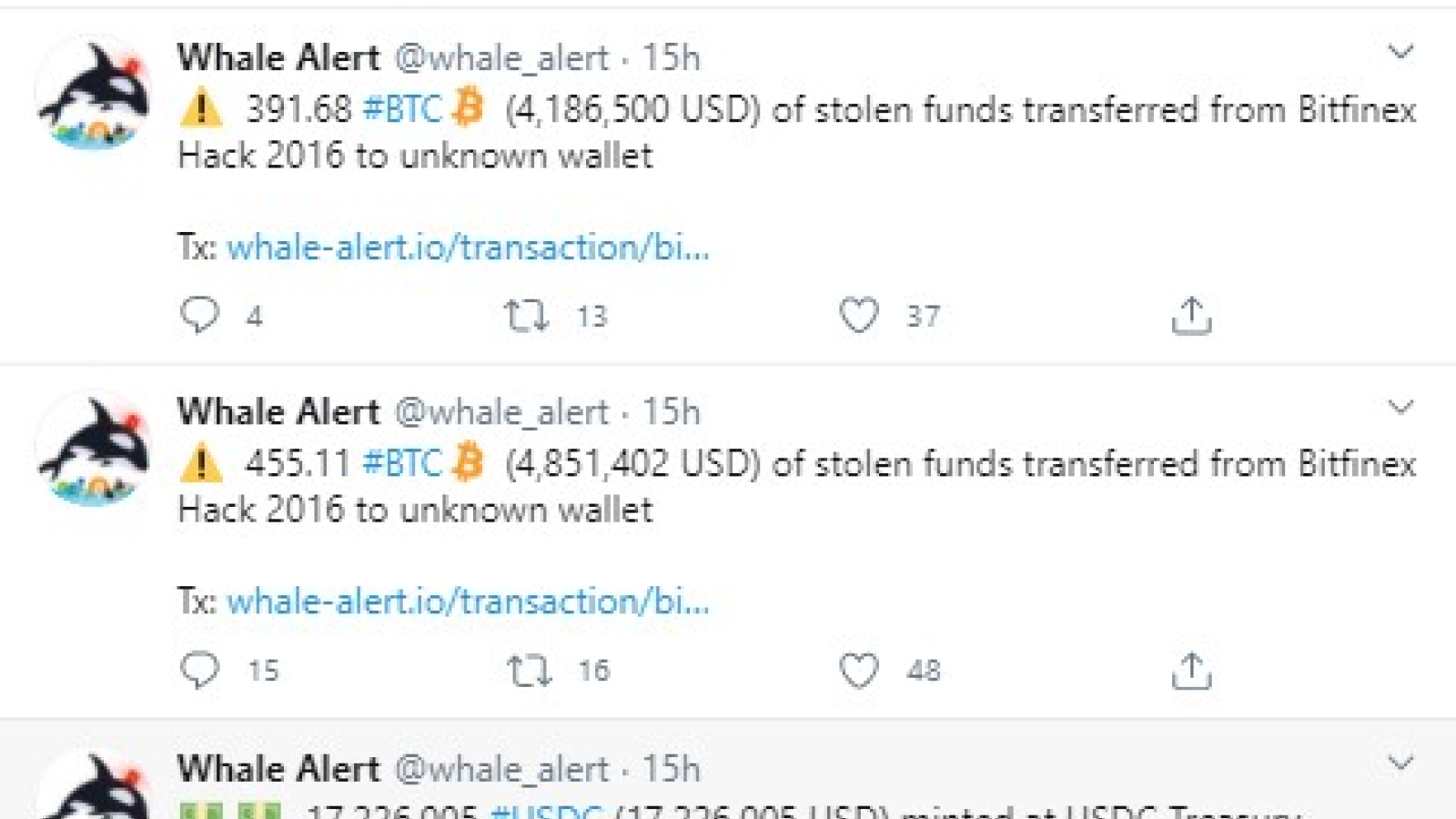 Four-year "hacking anniversary"
This past August marks exactly four years since the infamous hack attack on crypto trading giant Bitfinex—in August 2016.
Back then, the cyber criminals managed to lay their hands on $72 mln, totaling approximately 120,000 Bitcoin (at the exchange rate of the time).
The hackers started actively moving large portions of the stolen funds this year. U.Today covered those wires mentioned by Whale Alert in April ($7,006,854 in BTC), May ($255,863 in BTC) and June ($4,800,000 in BTC).
Hackers would not negotiate with Bitfinex
Bitfinex's attempts to recover what is left of the stolen funds seem to have failed. CTO of the exchange, Paolo Ardoino, announced rewards to help the company get in touch with those IT gangsters.
A reward was offered to them as well, provided they return the remains of the BTC they got ahold of back then. However, the culprits made no response.