About a year ago, Ethereum was trading at $1,300 - $1,400, and today it hit a low of $121. It also lost second place in the market cap race to Ripple's XRP, and it seems the overall negative sentiment surrounding cryptocurrencies is hitting ETH worse than initially believed.
Charts at a Glance — ETH/USD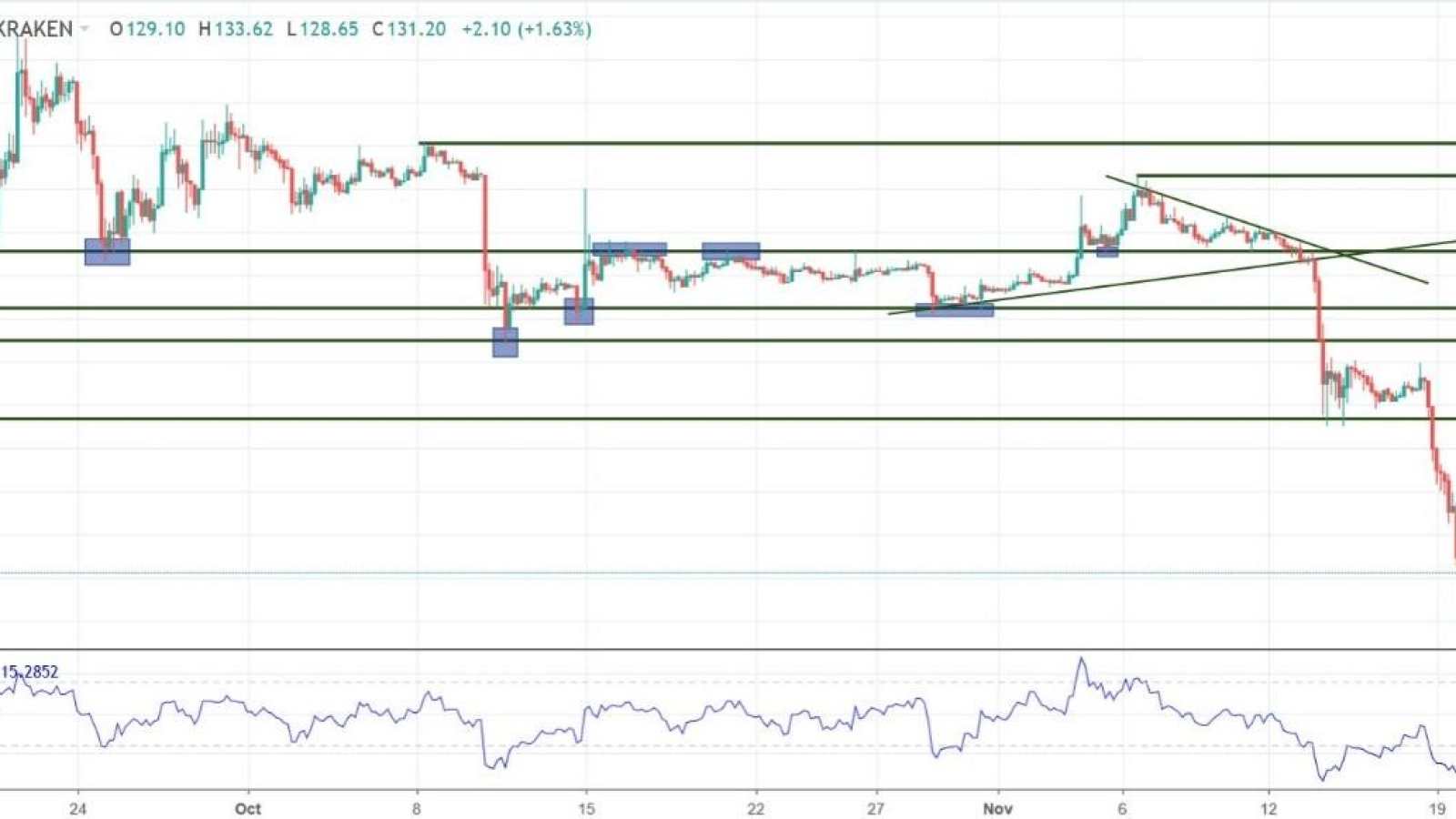 With a 36% drop over the last 7 days, ETH/USD is one of the worst performers among the top ten cryptocurrencies. The chart looks very similar to BTC/USD (big drop, followed by stagnation and another drop) and the bottom is nowhere in sight, so we can only speculate that $100 is the next major support.
The pair traded at $100 in May 2017, which is a relatively long time ago, so it's fair to say the level is no longer a technical support but rather a psychological one (technical levels suffer "degradation" and lose importance if they are not touched in a long while). Currently, nothing supports a bullish view, other than the extreme oversold condition of the RSI.
Support zone: 120 (recent low) followed by 100 (psychological level)
Resistance zone: 150
Most likely scenario: drop through current support to reach 100
Alternate scenario: sideways, choppy movement at current levels, with small upside movement