EOS had great potential to be a major grower price wise, yet each time it begins to go up, it underperforms expectations and draws in sellers. After raising 7.12 mln ETH during the ICO (which at that time was the equivalent of $4.1 bln), EOS hit a few bumps in the road, including the latest: it may not be a Blockchain.
According to Blockchain testing firm Whiteblock, EOS lacks some of the main attributes of a Blockchain and raised several red flags during a recent benchmark test. The number one is that it is vulnerable to Sybil attack; others include the throughput that the network can manage is just 250 TPS, much lower than the alleged 4000 TPS, and some other worrying claims.
The testing firm adds: "EOS is fundamentally the same as a centralized cloud computing architecture [client/server] without the fundamental components of a blockchain or peer-to-peer network."
Charts at a Glance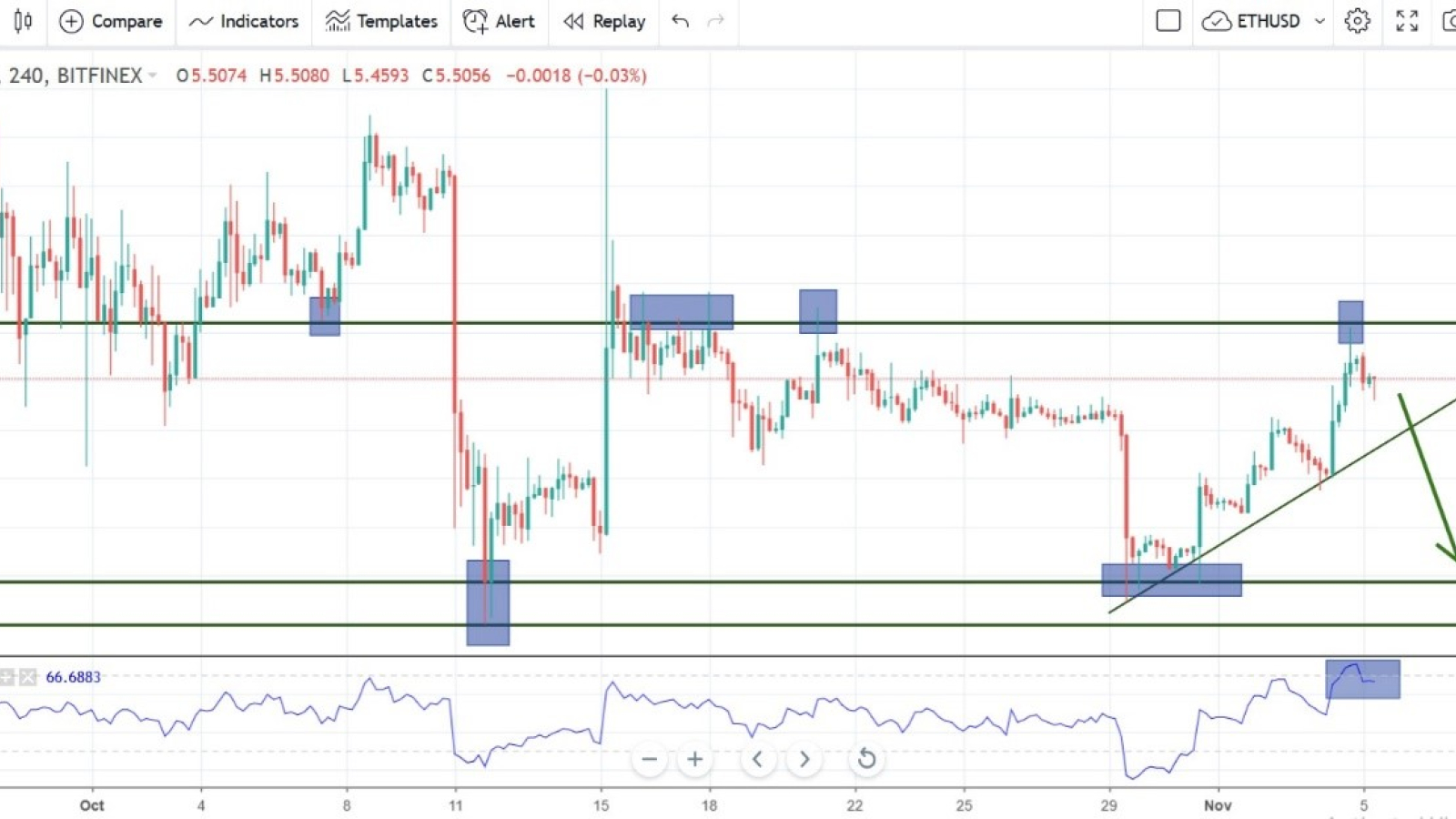 How will it affect the EOS price?
Despite the recent turmoil about EOS' Blockchain status, EOS/USD has been on a moderate rise, posting a 2.76% gain over the last seven days. However, the mentioned test results will probably leave a bearish mark on the charts. At current prices, EOS is trading at a resistance level and overbought on the RSI.
As you can see, the pair is supported by a bullish trend line but has already failed once to surpass the resistance around 5.6190. These two factors point towards a quick drop into the bullish trend line that may have already begun. If this diagonal support will be broken, we expect to see an extended drop, possibly into 5.08 zone (next horizontal support). If this comes true, it will probably happen over the course of several days.
Support zone: Bullish trend line
Resistance zone: 5.6190
Most likely scenario: Drop through the trendline, en-route to 5.08
Alternate scenario: New attempt to break resistance