On March 1, an EOS co-founder Dan Larimer replied to somebody's complaint in Twitter regarding targeted ads on Facebook. The thread of comments under the post suggests that users are angry at the social media giant about that are being skeptical regarding its coin that is about to be launched.
Facebook watches you
A Twitter user, who is a former WSJ employee, has written an indignant post the other day, saying that she had put several ticks in the settings of her Facebook account hoping to disable targeted ads. Still, she writes, she keeps seeing those adverts and changing the settings did not help.
Replying to this, Dan Larimer pointed out that since targeted ads are made based on personal users' data that Facebook collects, it is useless to get them to stop.
However, he points out, at least when you see an ad launched specifically at your needs, you can see that you are 'being tracked'.
Asking Facebook to not display targeted ads is not the same as asking them not to track you. Be grateful for targeted ads, it tells you when your privacy has been compromised. https://t.co/l6rdOOTriD

— Daniel Larimer (@bytemaster7) March 2, 2019
Larimer's followers criticizing Facebook
In the comments under the post, other Twitter users began making jokes about this unhealthy passion of Facebook for its customers' data. Others joined in on criticizing Mark Zuckerberg's methods of work.
Some of them went as far as to mention the Facebook Coin that is expected to launch this year, directly saying that it is going to be nothing more than another data grabber.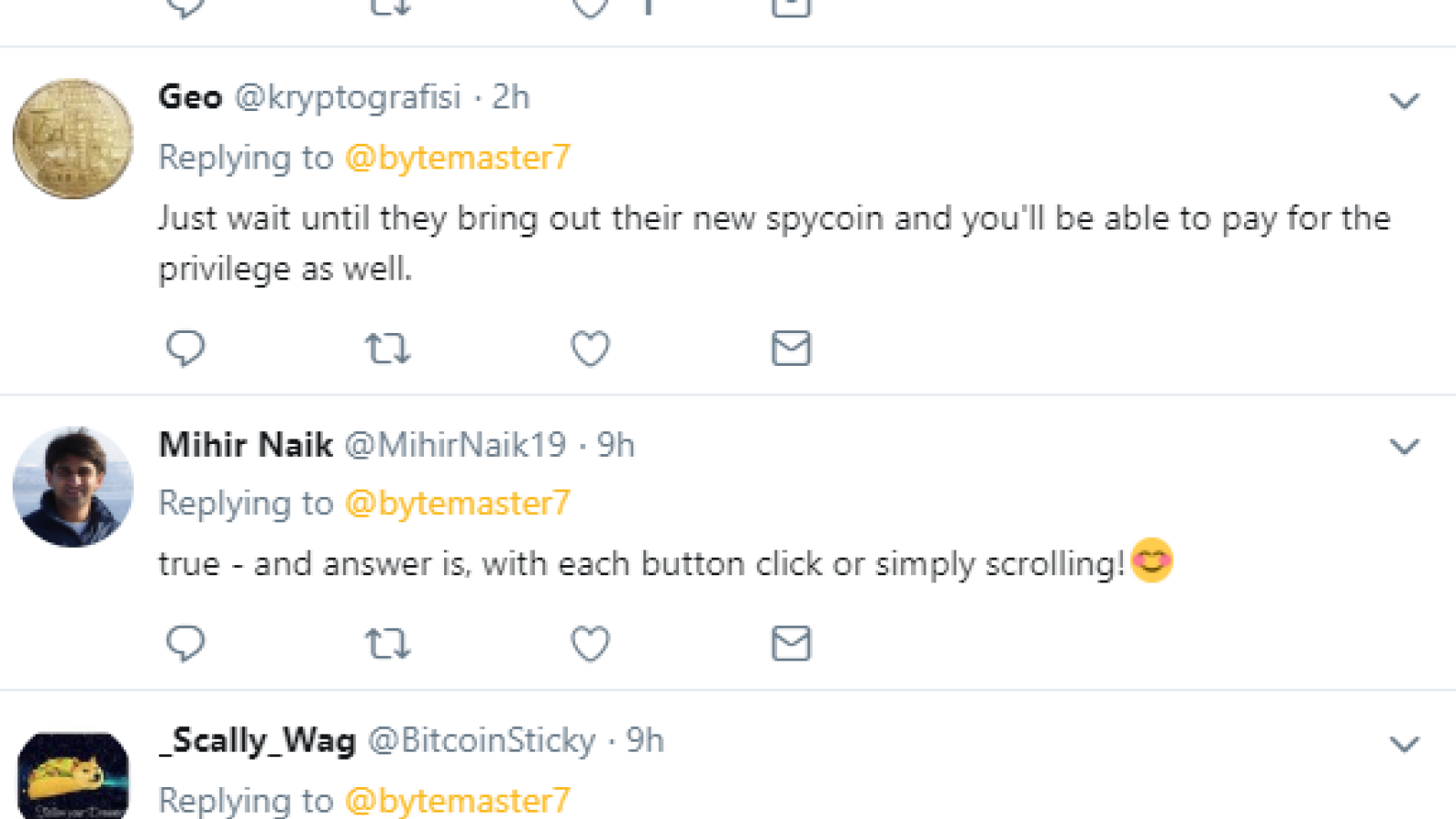 Earlier, U.Today reported that a great number of crypto fans have expressed their distrust to the plans of Facebook to launch its own crypto coin later this year. The IT giant plans to integrate in into the WhatsApp messaging app owned by it.
However, many believe that Facebook will use this coin for collecting private user data, which customers have to hand in when registering on crypto exchanges, following KYC and AML rules. The community is in doubt whether Facebook will not start making even more targeted ads when it lays hands on this sort of information.