The other day, John McAfee, a prominent crypto figure and a candidate for the upcoming US presidential elections, has announced his fondness towards a Tron-based platform for sharing content – VibraVid.
Tron is becoming popular not only for TRX
Tron rushed off to get to the top since its appearance in the summer of 2017. A year later it migrated from the Ethereum network to its own mainnet and then later launched the Tron Virtual Machine.
By the very end of 2018, its native token TRX managed to enter the top ten list of digital currencies on Coinmarketcap. Later still, it moved to position 8.
Currently, Tron is a popular platform for dApps and other developers who build blockchain platforms, the way Tron once appeared on Ethereum. Tron's dApps are in the top ten category of decentralized apps on dappradar.com.
John McAfee says his word
VibraVid is one of those decentralized platforms that have been powered by Tron.
The other day, John McAfee mentioned this platform in a tweet, giving a positive opinion in just a few words.
I do love this https://t.co/8MTAHmHwAH

— John McAfee (@officialmcafee) February 28, 2019
About VibraVid
This startup is believed to be a direct rival to the centralized YouTube platform and the ones similar to it.
Its purpose is to change the system that connects users and content makers. The most interesting is that VibraVid hopes to let content makers get their profit from consumers directly, with no intermediaries taking part of these earnings away.
The new platform intends to launch its own token – BeatzCoin (BTZC) so that customers and content producers can use it for performing any actions on VibraVid, as well as selling their content – videos and songs – to consumers directly.
This is how McAfee described it in the comment thread.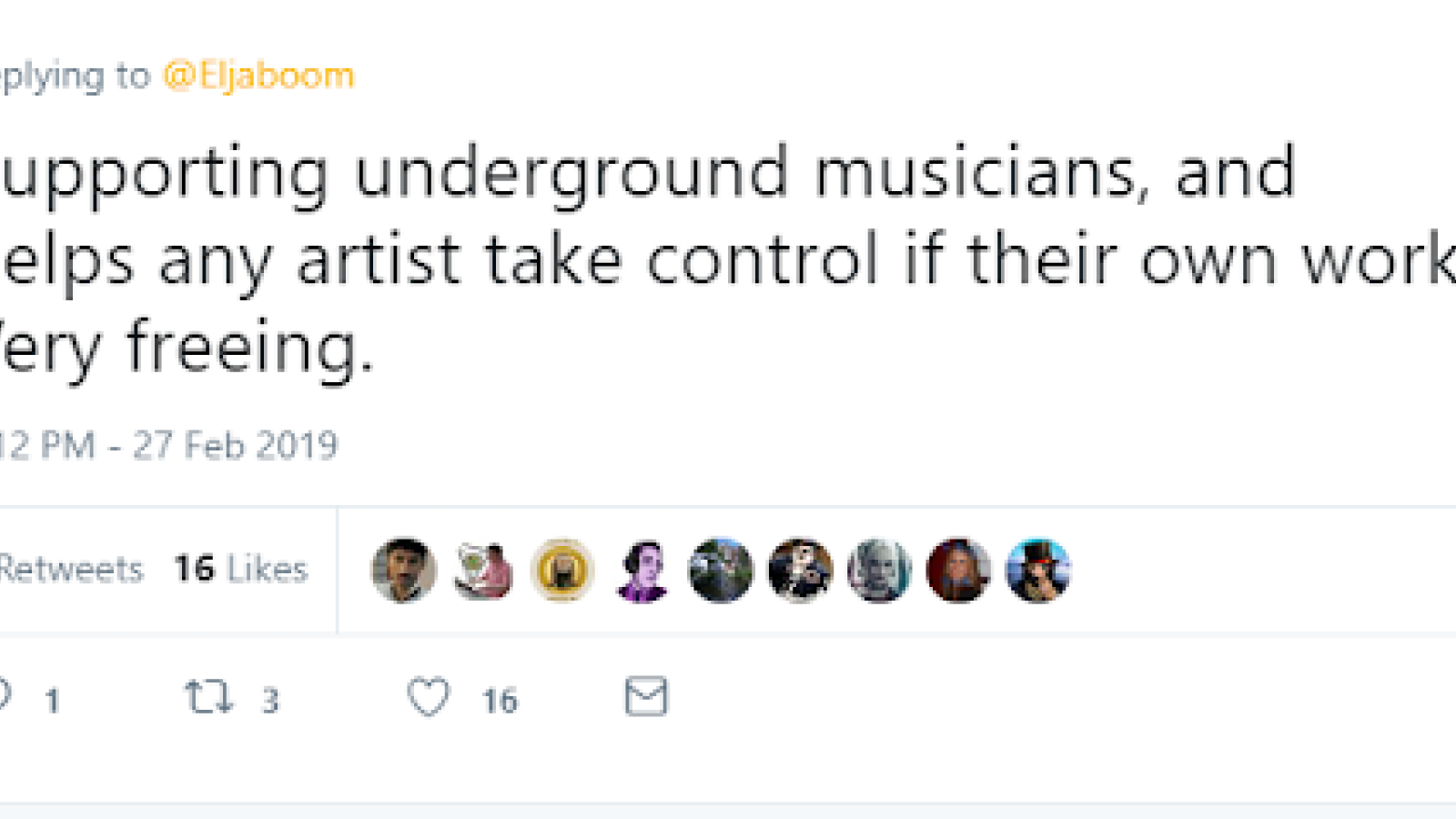 Tron falls back on CMC
Apart from the recent hard fork conducted by Tron, another event took place to TRX just a short while ago. On Friday, U.Today reported that TRX retreated from position #9 under the pressure from Binance Coin and let it take spot #9 by market cap.
The current price of TRX is $0.0230, position #10 on CMC. Its market cap totals $1 534 506 512, which is not very far behind that of Binance Coin - $1 573 989 285.