Coinbase, the leading cryptocurrency exchange in the US, has recently rolled first-of-their-kind trading signals that will be available to all of its customers for free, the company's Medium blog post states.
The purpose of these tools is to make it easier to filter out all the noise and make wiser trading decisions.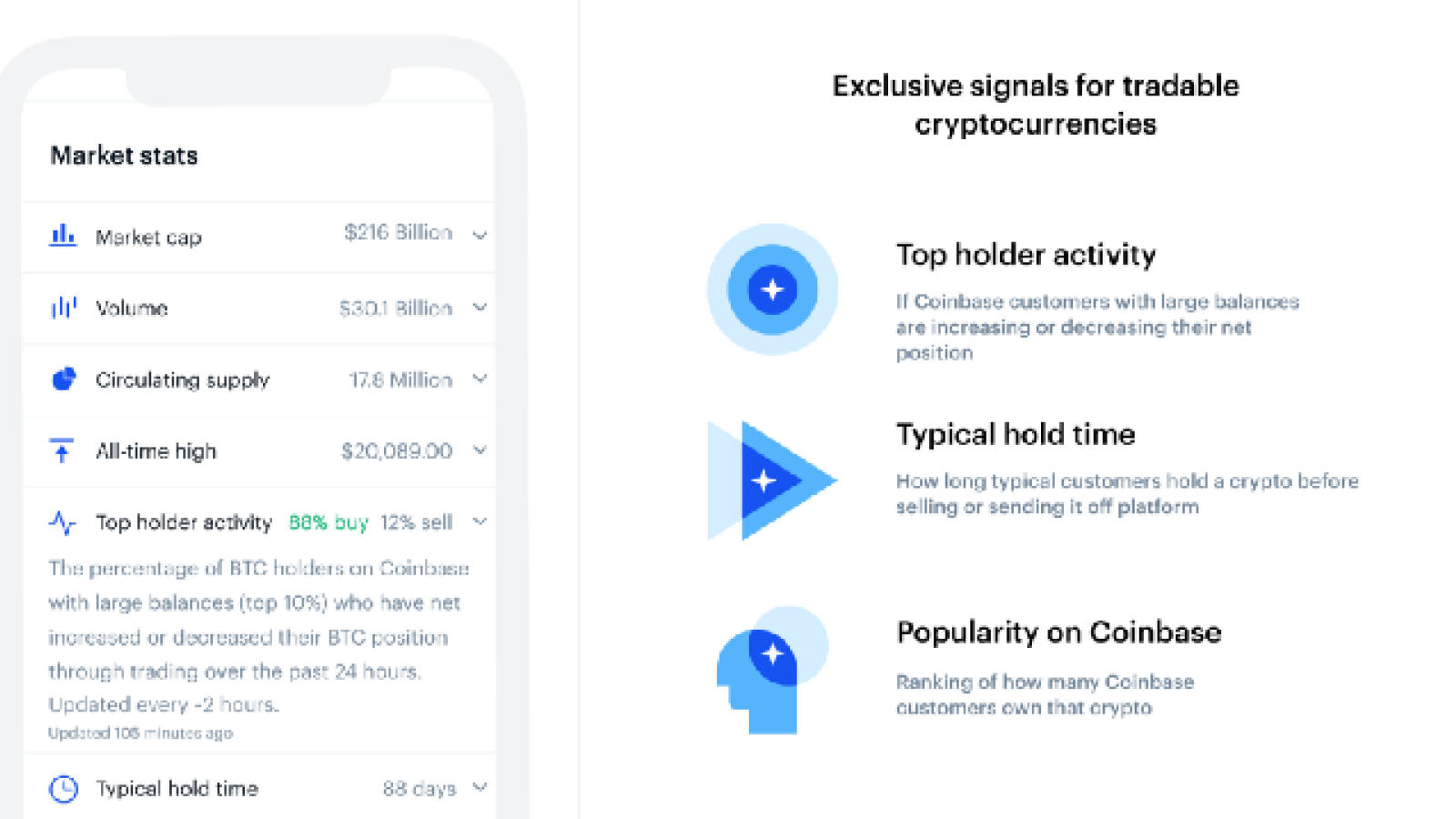 Buy or sell?
The first signal ("Top Holder Activity") provides insights into how many top 10 percent holders have been buying or selling a certain tradable asset over the 24 hours.

Hence, you will be able to grasp the sentiment of deep-pocketed traders who are major market shakers.
While we can't predict what crypto prices will do, we can tell you how the largest holders have recently traded with the top holder activity signal.
Hold time and popularity
To find out how many days hodlers actually keep a given coin in their Coinbase accounts, traders can use the "Typical Hold Time" signal.

Coinbase now also ranks all of its listed cryptocurrency by the number of holders, which helps determine the most popular assets on the platform.


Price correlation
The exchange also offers a signal, which shows the correlation between the price movements of different assets. Coins with high positive correlation behave similarly price-wise (and vice versa).

While Bitcoin rules the roost, there are still five coins with a negative correlation to BTC, which might come in handy for hedging purposes.