The cryptocurrency market keeps surprising us, as prices of top coins have increased by more than 10% over the last 24 hours. Finally, altcoins also show their new ATHs; the biggest gainer is Ripple, whose rate has rocketed by 22% in just over a day.
The total market cap is approaching the $250 bln mark, while the 24 hour trading volume is on the way to $100 bln.
Against all this, a number of momentous events occurred in the industry, pushing the market to new highs:
Bakkt is about to test deliveries of Bitcoin futures in July.

Consensus, an annual blockchain conference, has started in New York.

Amazon-owned Whole Foods now accepts Bitcoin.
What's more, the American eBay marketplace may start accepting cryptocurrency.
Now, let's switch to technical factors.
BTC/USD
The world's top crypto has recovered about 25% of its market value, which has decreased from nearly $20,000 (December maximum 2017) to $3,122, reached December 15, 2018.
At the moment, Bitcoin is testing the $8,000 psychological mark.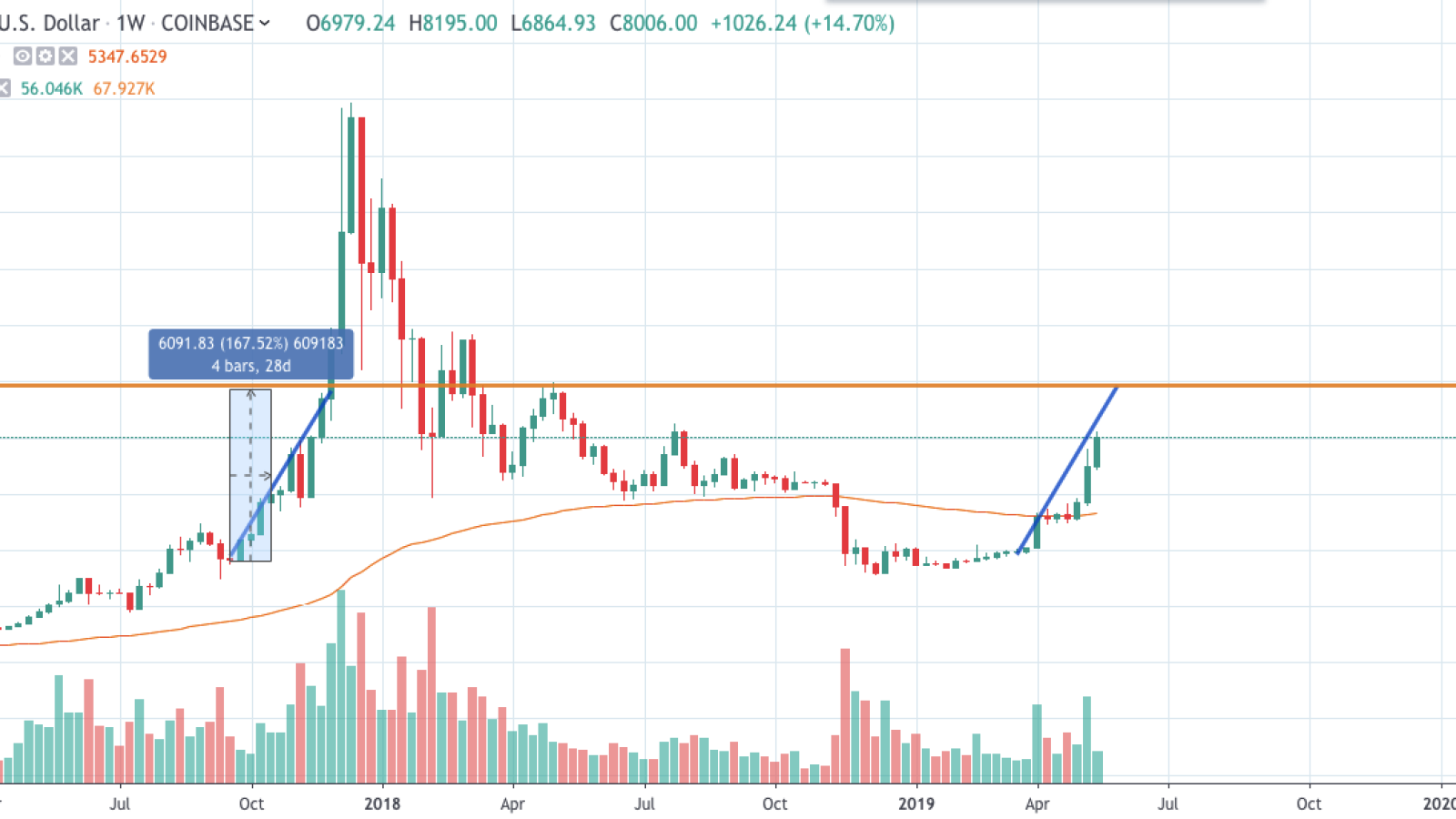 In terms of the 1-week graph, Bitcoin may repeat the scenario of September 2017, when the price of BTC soared by $6,000 over 1 month. Another decisive factor for the rate is that Bitcoin was finally able to rise above the 100-week moving average.
Overall, we can expect the price of $9,800 until the end of May.
The price of BTC is trading at $8,008 at the time of writing.
ETH/USD
Our price forecast for yesterday came true, and Ethereum broke the resistance at $200 and went even higher. Slowly but surely ETH is following the growth of Bitcoin.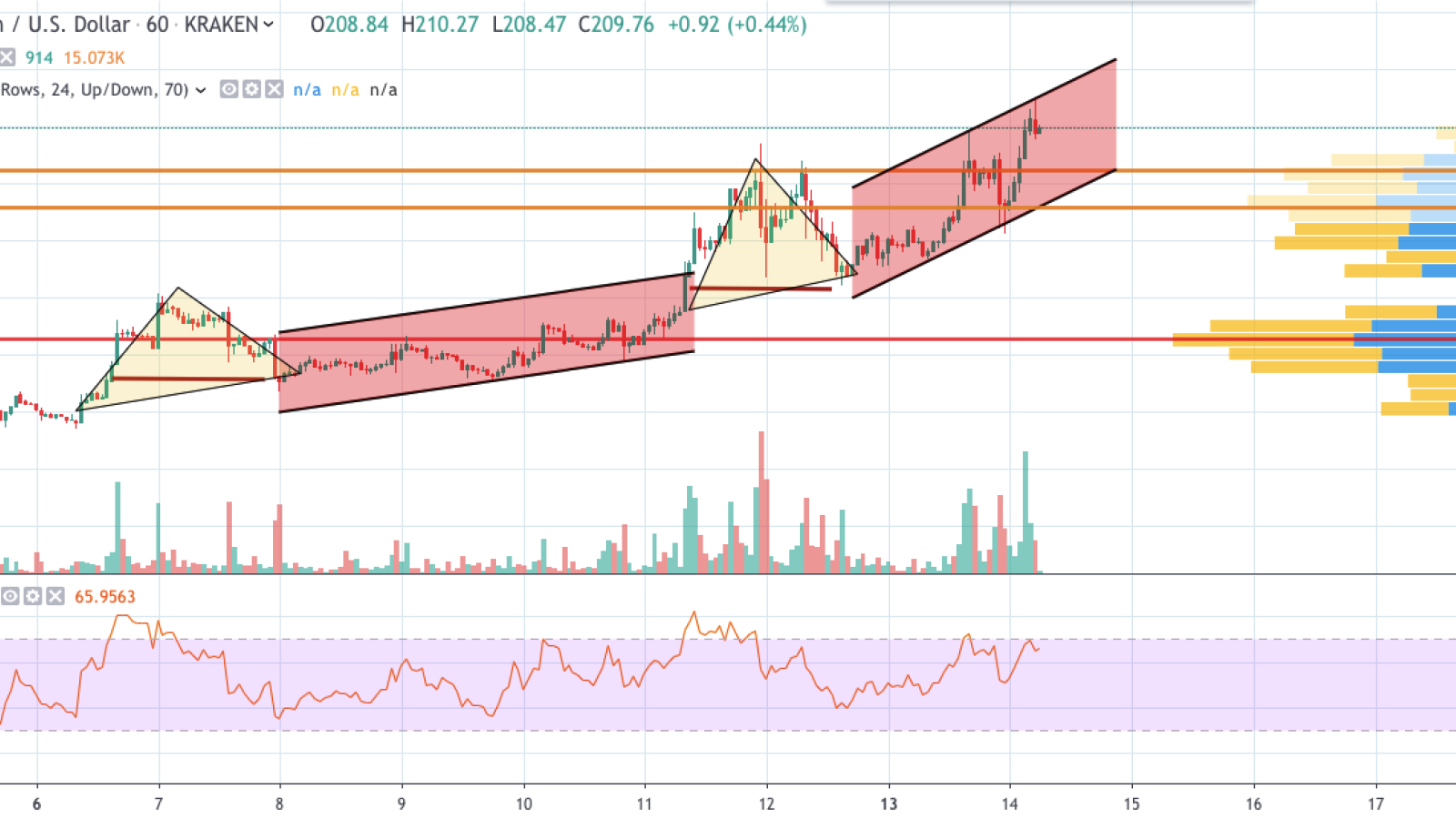 On the hourly chart, the asset shows steady growth after each movement down, and the quotes are trading in the ascending channel now. However, applying the RSI indicator, ETH needs to be corrected to $195 before the upcoming bull run. Such a scenario is likely to happen within a few days.
The price of ETH is trading at $209.75 at the time of writing.
XRP/USD
Ripple is the altcoin of the day, as its price has increased by more than 20% while the trading volume has more than doubled over the last 24 hours. One of the possible reasons for such a jump is that German stock exchange Börse Stuttgart has added stock notes based on Litecoin and XRP to the listing.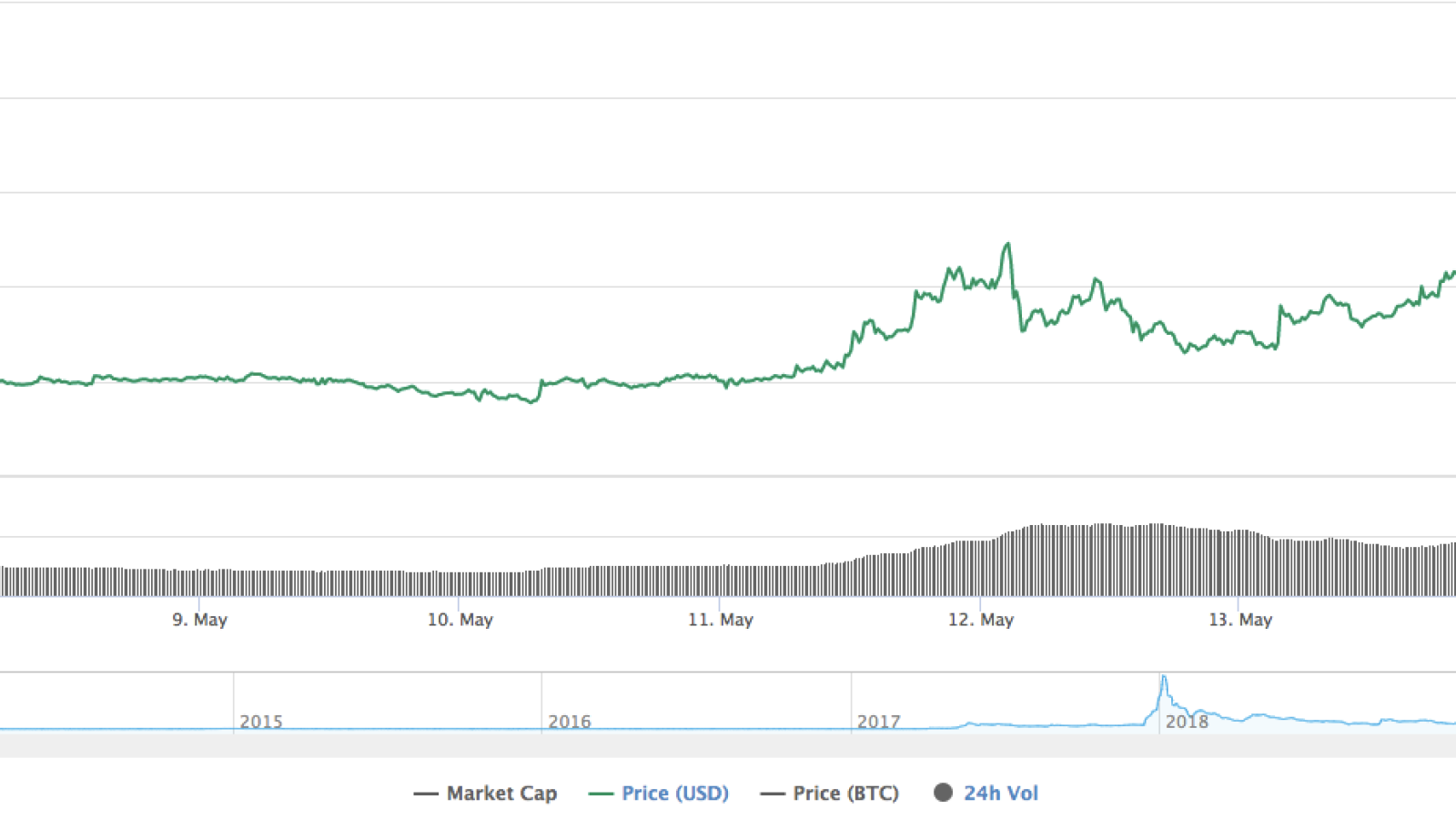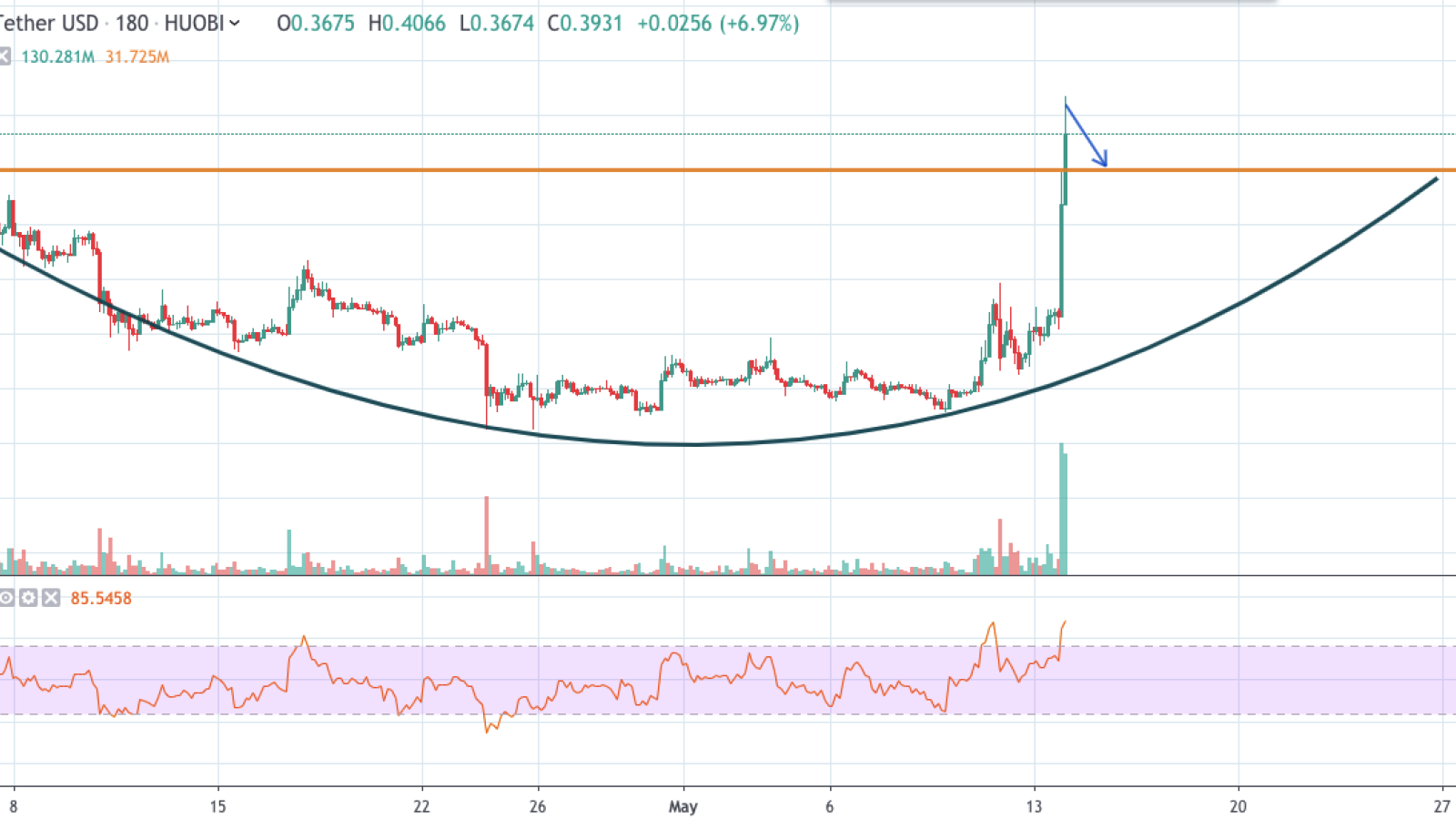 Regarding the technical factors, the coin is trading at the position of December 2018. Currently, the rise is abnormal and looks like a pump. The RSI indicator is overbought, and the rollback is needed to the nearest level at $0.38. After that, steady growth will continue.
The price of XRP is trading at $0.3933 at the time of writing.