After the Winklevoss brothers finally managed to realize the purpose of cryptocurrency payments, U.Today takes a look at the top 5 retail giants that couldn't resist the Bitcoin craze in 2019. Some of them were keen on crypto even before Flexa.
Starbucks
Starbucks is among a slew of mainstream retailers who ventured into Blockchain. Last week, the leading coffeehouse house chain inked a partnership with Microsoft's Azure-based Blockchain service to allow its customers to track the beans they buy.
Prior to that, Starbucks joined forces with Bakkt, the ICE-backed digital asset platform.

According to fortune, Starbucks is now an official partner of Flexa, which essentially means that you can still buy your cappuccino with crypto.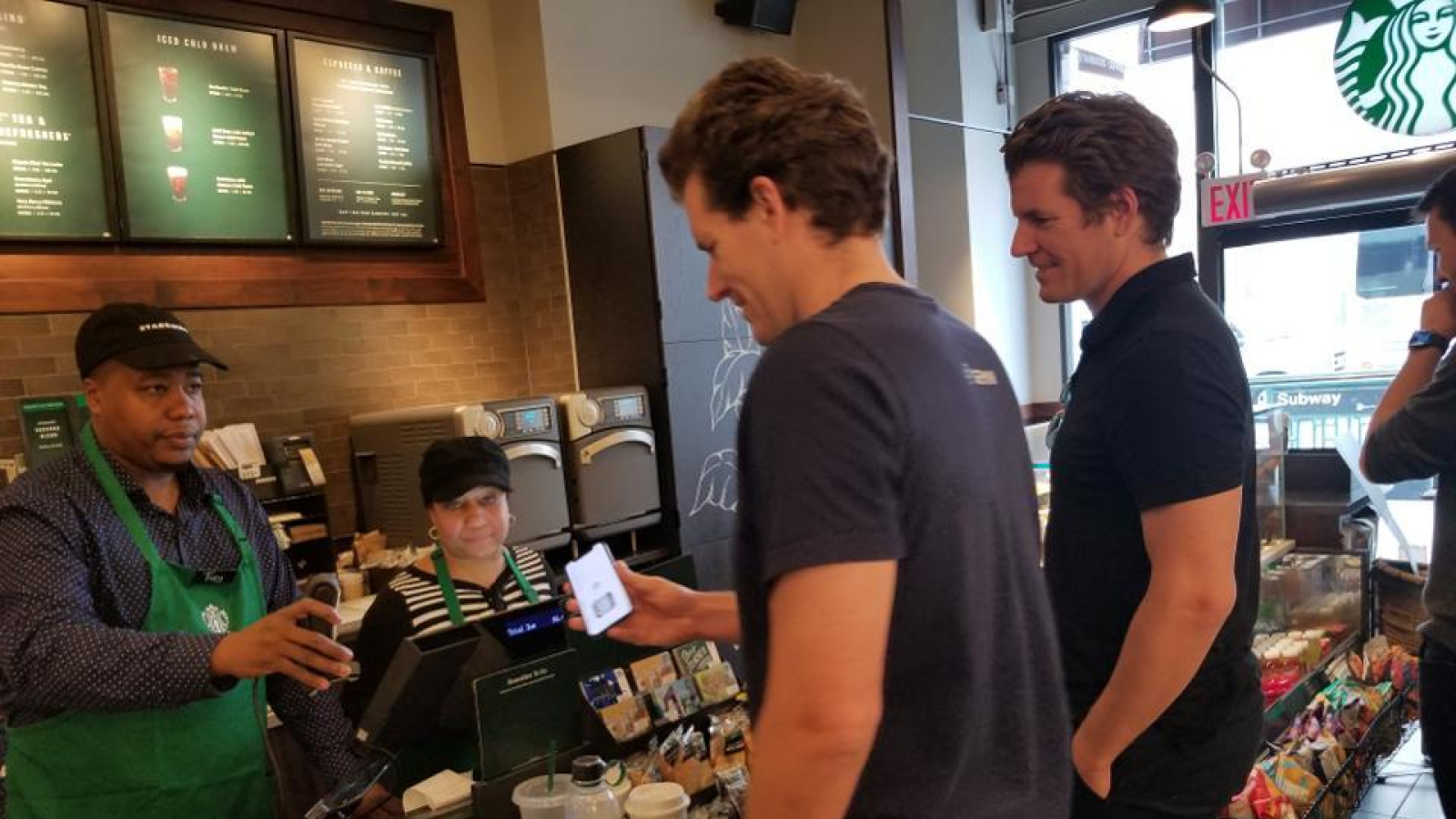 Whole Foods
Those who happen to shop at Whole Foods got an opportunity to spend their coins there back in 2014 with the help of gift cards. However, this method involved a lot of hassle, so it wasn't convenient enough for an average Joe.

Now, the Amazon-owned retailer can easily accept four cryptocurrencies in its store (BTC, ETH, BCH, and GUSD) because of the Flexa partnership.
Domino's pizza
In case you didn't know, you already had an opportunity to order a pizza at Domino's with your BTC. Crypto startup Fold uses the Lightning Network for facilitating fast Bitcoin payments.
Unlike Flexa, Fold never teamed up with Domino's, so it's a one-sided crypto effort. All orders are processed on the users' behalf.

Still, the fact that you can buy your pizza with BTC in 2019 is encouraging enough (unless the BTC price hits the $1 mln mark).
Nordstrom
Nordstrom, the US-based chain of luxury department stores, also opened its arms for cryptocurrencies with the help of Flexa. Now you only need your SPEDN wallet to buy housewares, fashion shoes a myriad of other goods.

Prior to that, Nordstrom never showed any interest in crypto (at least publicly). Nordstrom issues its own department store card that allows its customers to earn points for purchases.
An honorable mention - Kroger
Before the Flexa announcement, which is poised to be a true ice-breaker in terms of adoption, US grocery chain Kroger also generated a lot of buzz by reportedly considering Bitcoin's Lightning Network as a payment option after ditching VISA.
If Kroger does get onboard with the LN initiative, it could set a good precedent for other big-name retailers.
Just finished up first call with someone on Kroger Digital team.

World-class, forward thinking crew.

Looks like things are progressing.

Stay tuned ??

— Pomp ? (@APompliano) March 3, 2019