Perhaps, nobody expected such a quick dump on the cryptocurrency market, as yesterday evening the prices of the top coins went further up. Notable, Bitcoin touched the critical $9,000, however, could not consolidate there. After good growth by Ethereum, today, the chief altcoin is among the biggest losers, going down by 11%, while the rate of Bitcoin SV is declining even faster (drop by 19%).
All this affected the total market capitalization, which declined by $30 Bln over the day.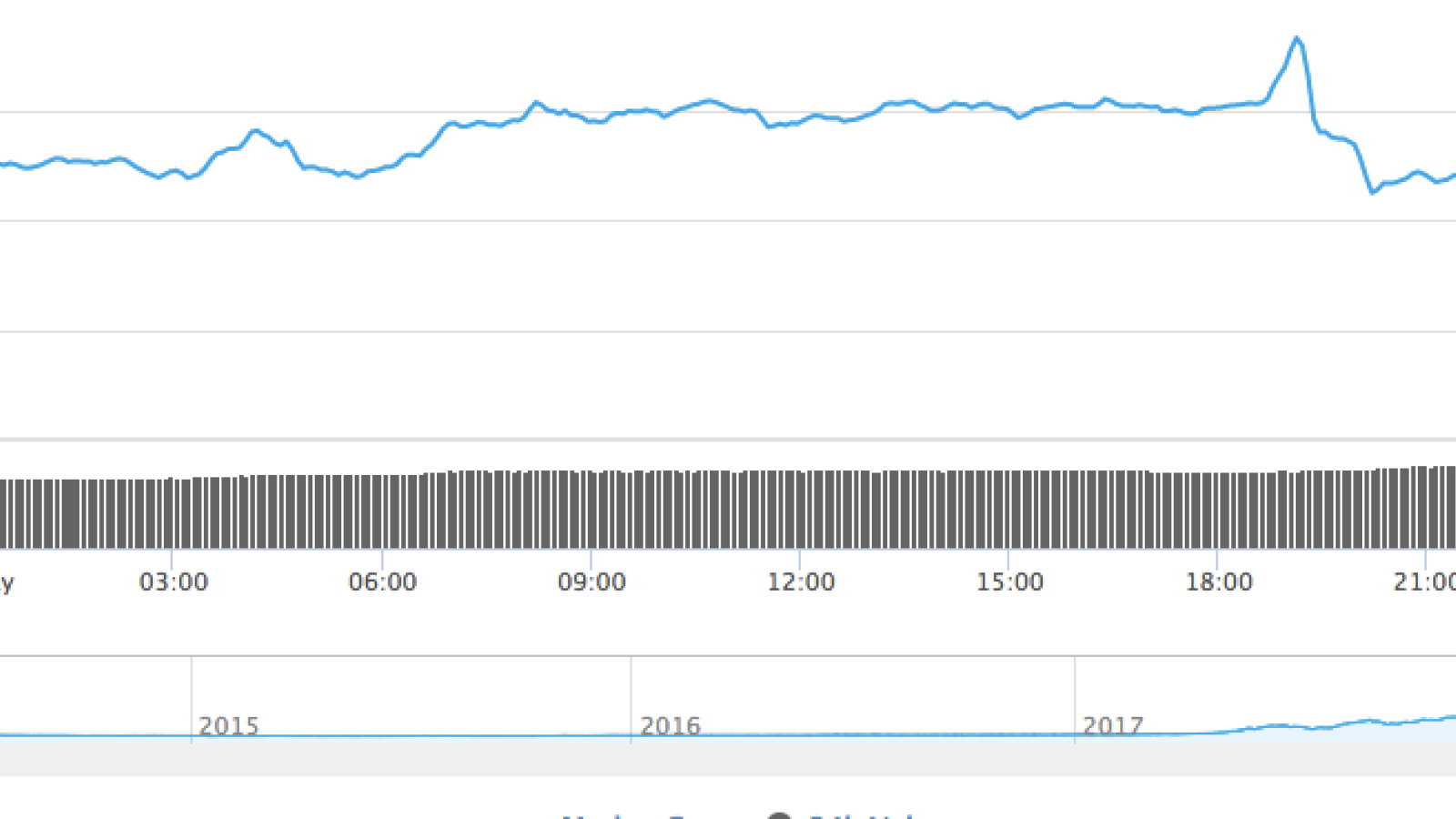 Today market dump was mainly caused by the technical factors, not fundamental ones. In this regard, let's get to charts of the top 3 coins.
BTC/USD
Our previous BTC prediction did not come true, as the quotes did not stop at $8,450 and went more in-depth. On the other hand, Bitcoin dominance has increased by a few points, as altcoins are looking worse than the leading cryptocurrency.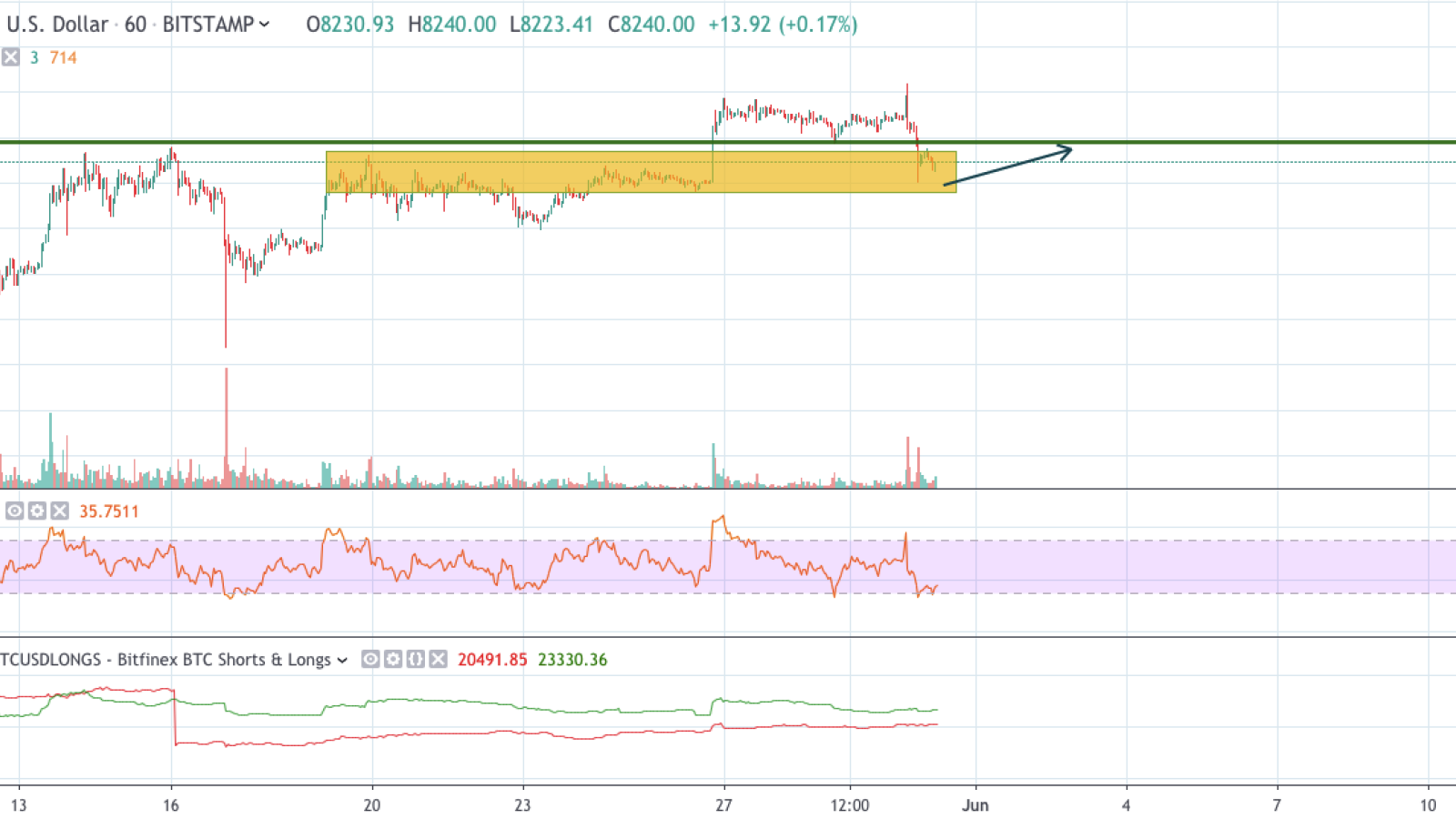 Bitcoin rolled back to the position it was 5 days ago, so nothing critical happened in the long-term, just a usual correction. According to the graph, the RSI indicator is about to break the oversold area, suggesting the price could not go below $7,900.
This is also confirmed by the prevailing number of long positions over shorts. After that, traders can expect a bounce back to the nearest resistance at $8,450.
The price of BTC is trading at $8,229 at the time of writing.
ETH/USD
If yesterday ETH was rising above others, today, it is falling faster than other coins. Even the news about Tether and Ethereum blockchain could not stop the price decrease.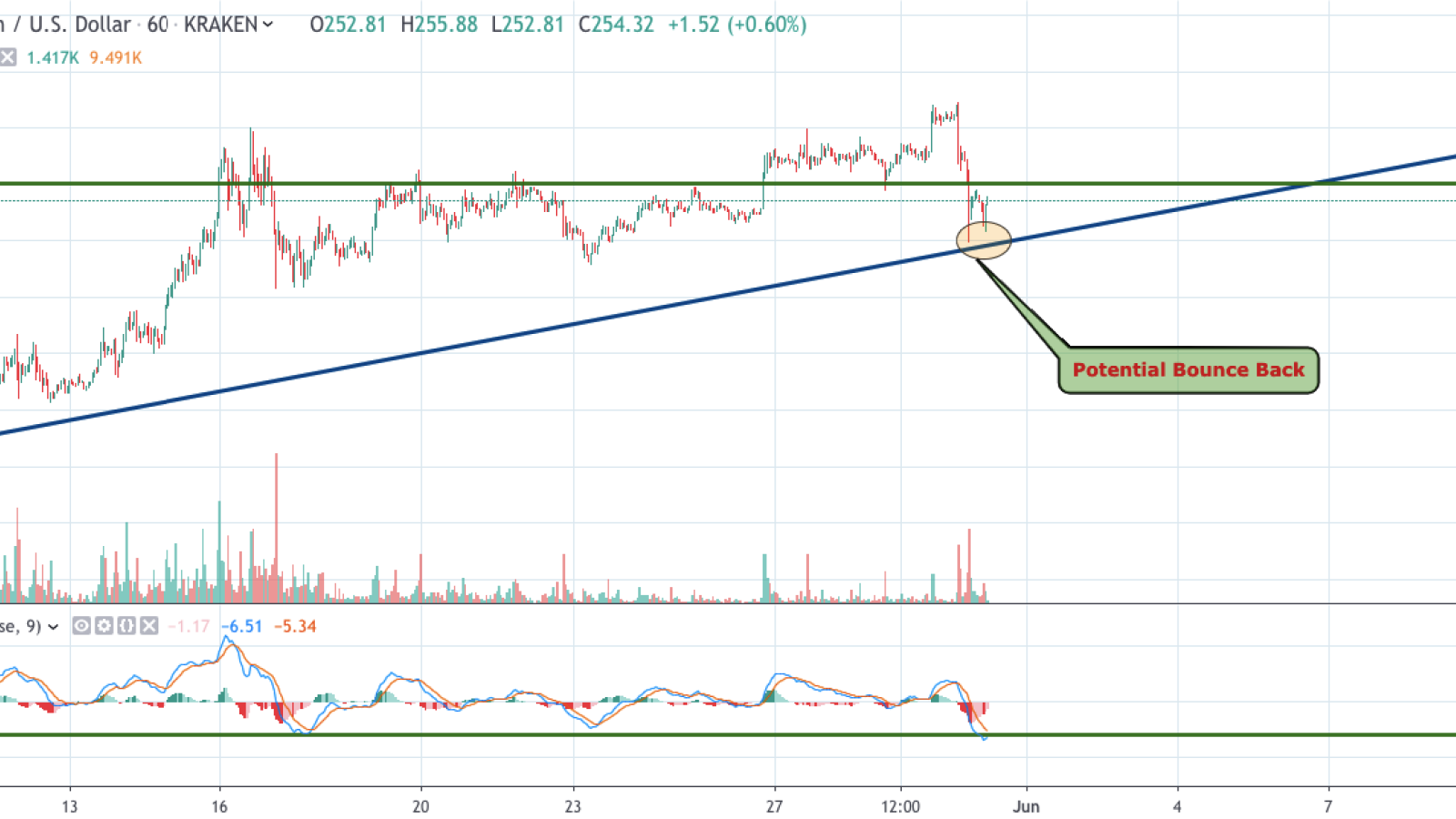 On the hourly chart, Ethereum is trading in the descending channel, and the price can even go deeper, as mentioned previously in our forecast.
Currently, the altcoin located above $250; however, it most likely go down to the corridor $235-$245. No technical signs show the movement below $235 - MACD is about to change its wave from bearish to bullish. The short-term idea is coming back to the $260 level until June 6-7.
The price of ETH is trading at $254.32 at the time of writing.
XRP/USD
Even though Ripple underwent correction as well, its current position is looking towards the price growth. A technical analysis confirms such suggestions.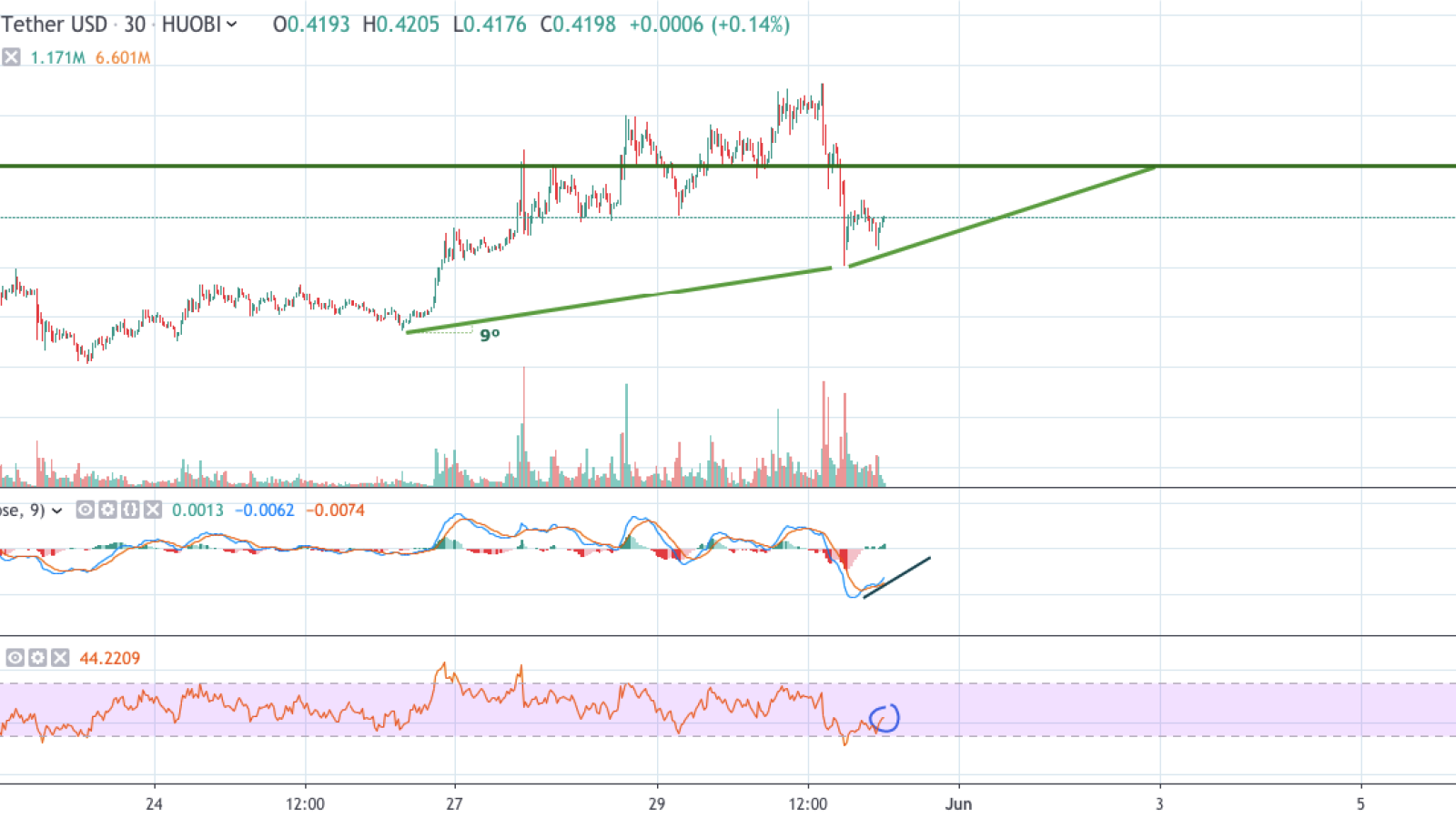 Fortunately, Ripple did not go deeper $0,40, meaning that the scenario is supposed to be bullish in the first part of June. MACD has already found the bottom, and its lines are looking upwards. The same pattern can be applied to RSI which has come out from the oversold zone.
If no further decline occurs, one can expect Ripple at $0,44 on June 2-3.
The price of XRP is trading at $0.4197 at the time of writing.