Ethereum is not going to give the leading position to another altcoin; its rate keeps rising and the market capitalization has already surpassed $30 Bln.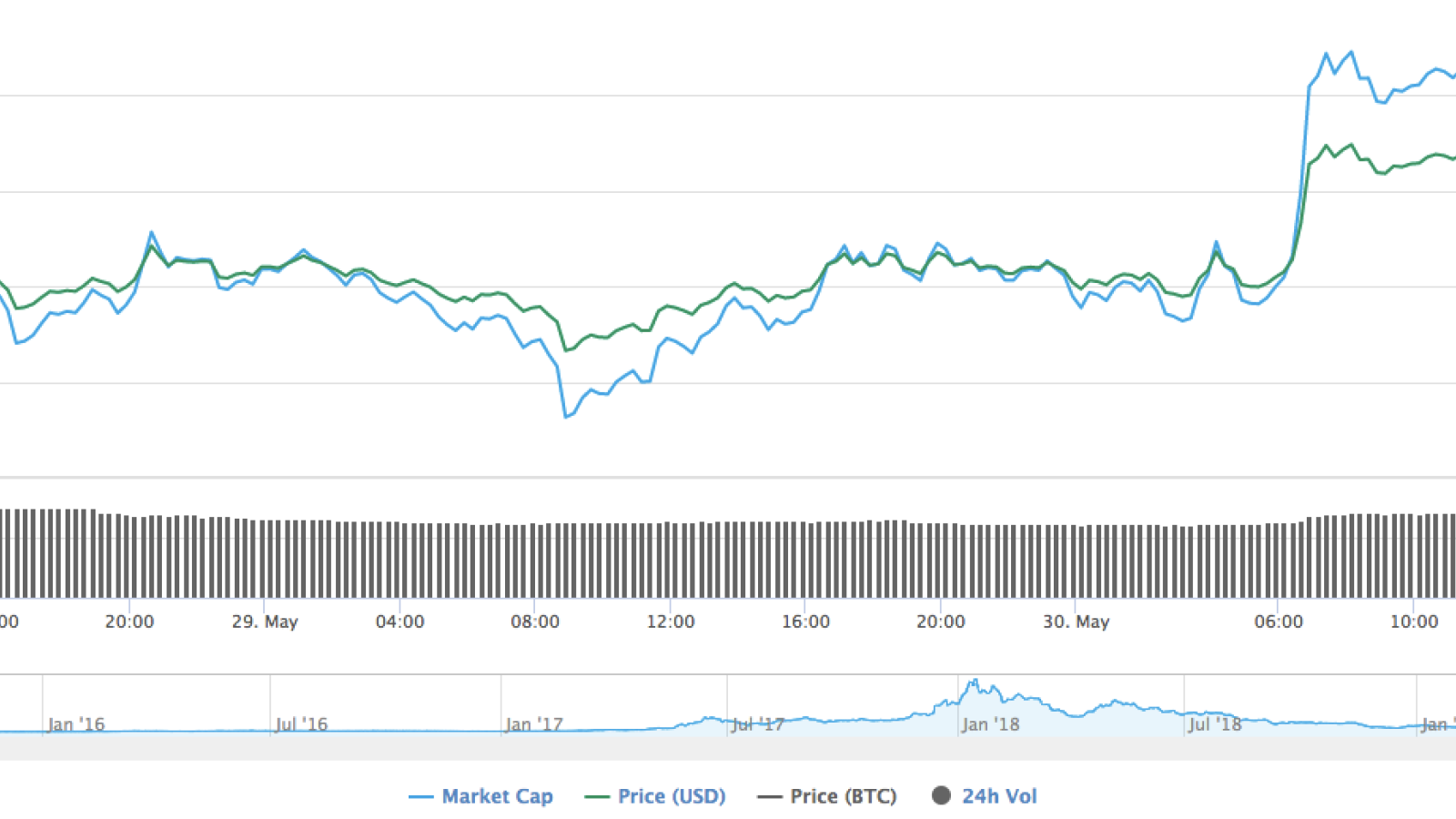 There can be two reasons for today's growth - the general market rise and the announcement by Tether of the increase in USDT emissions on the Ethereum blockchain.
The stablecoin giant transferred $25 Mln USDT from its storage to the Bitfinex address, and after 4 minutes they were sent back. This operation was necessary to convert USDT, released using the Omni protocol, to USDT on the Ethereum blockchain.
The technical chart looks the following way.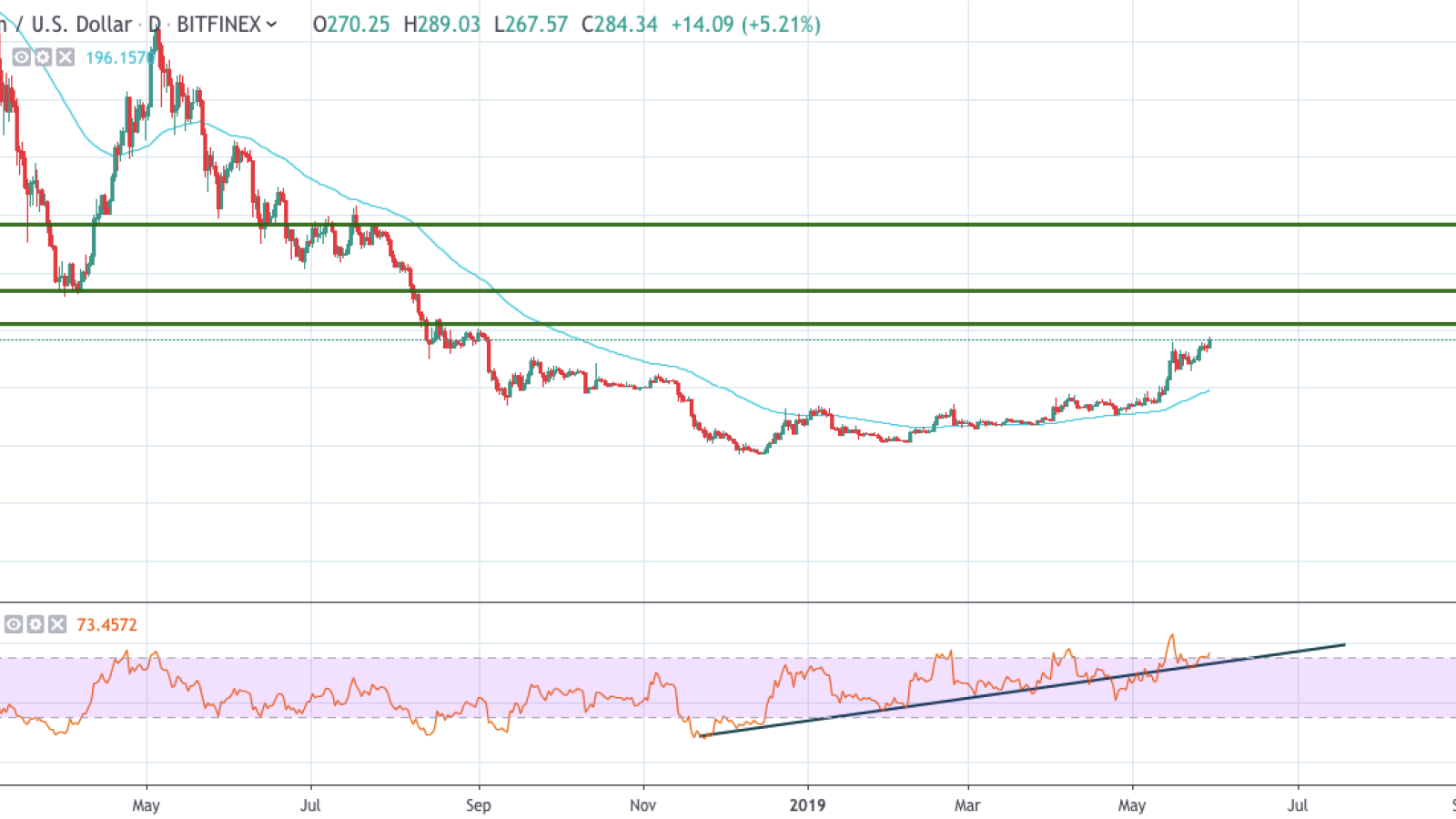 Starting from the daily chart, we can see that the ETH impulse is still strong, this upward trend continues for more than 150 days. Together with the RSI, directed above 70, it shows s that ETH has a bullish movement ahead and our previous scenario remains relevant.
The first goal appears to be around $310, which is $30 above the current price. We also have resistance at $370, which was brief support in April 2018. If ETH manages to break through the $370 level, then we can expect to reach the price of $484 in the long-term.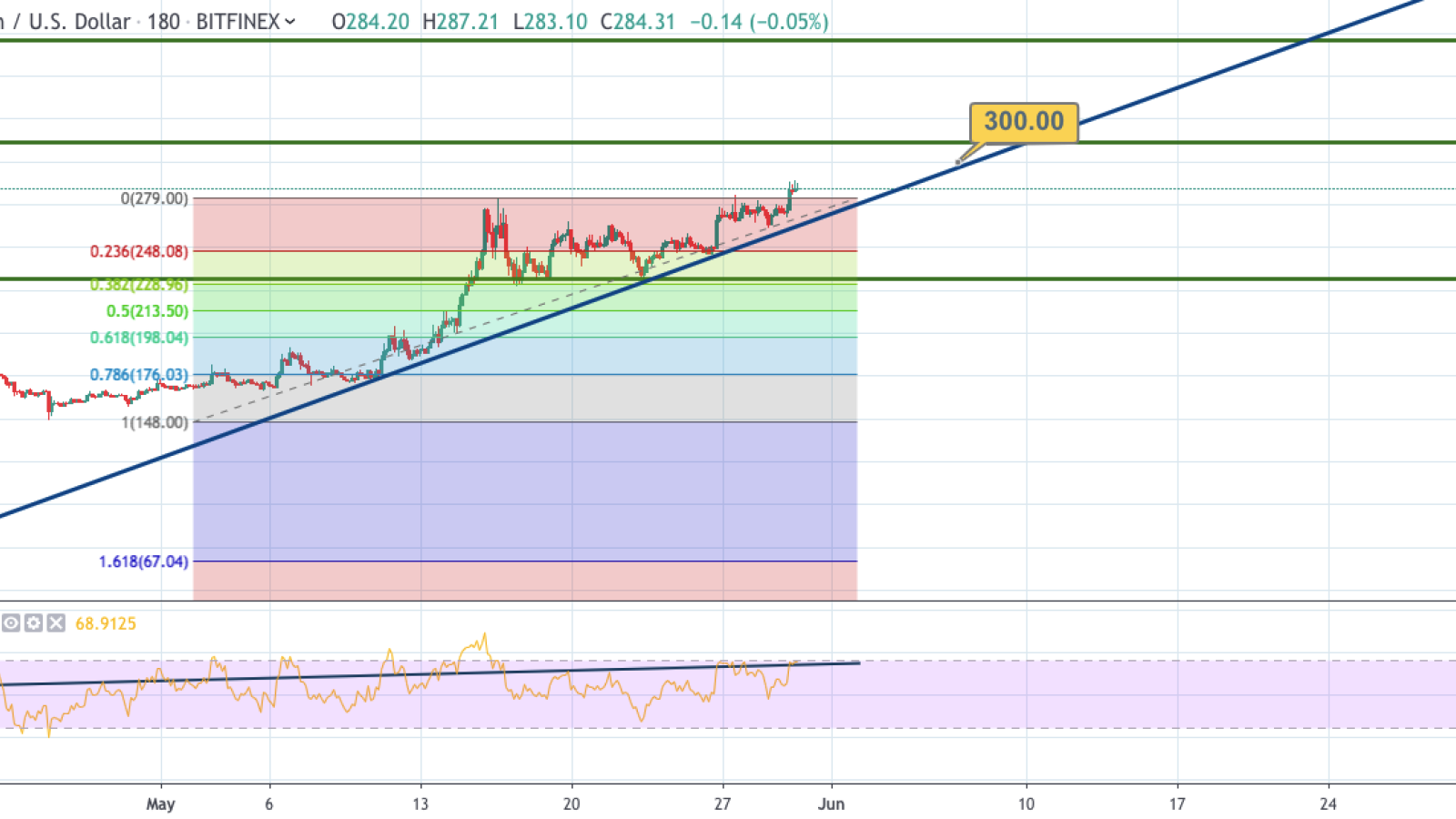 Analyzing the 3-hour chart, one can consider the first impulse wave. By placing the Fibonacci retracement, it can be noticed that ETH was able to roll back by 38%, which is an excellent bullish momentum.
Ethereum is looking quite good now, as it is preparing for the next pump, and has already surpassed the $282 mark. Now the nearest aim is $300, which is about to be reached till June 10.
The price of ETH is trading at $284.15 at the time of writing.