The BTC price has surpassed $9,000 for the first time this year, thus reaching its highest level since April 2018. The bulls are officially back in the game with the $10,000 price tag appearing to be the next target.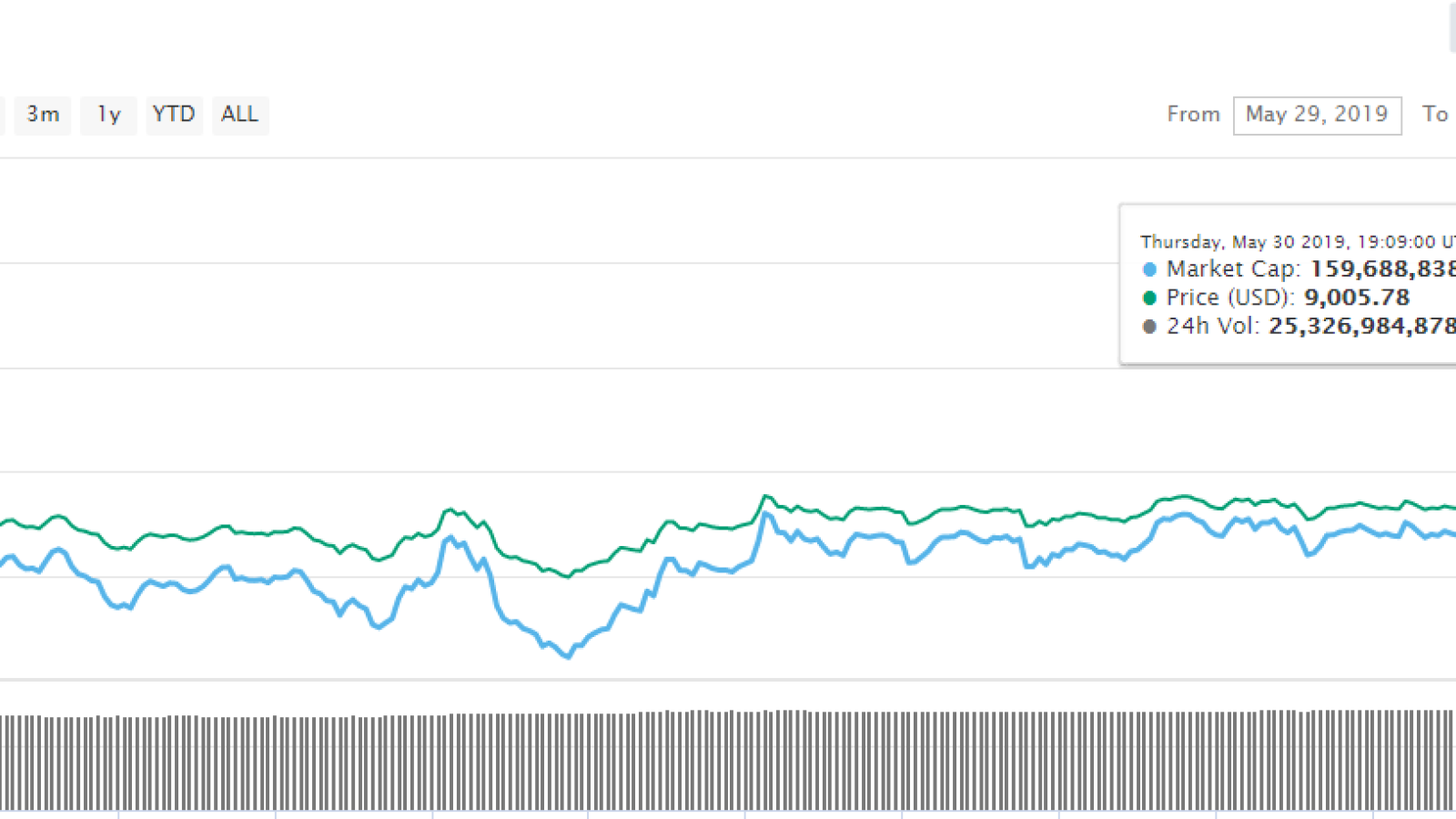 ??? pic.twitter.com/E8oXP4QICU

— Dovey Wan ? ? (@DoveyWan) May 30, 2019
The sudden rally turned out to be just a flash in the pan, so the bulls hardly managed to celebrate yet another milestone. At the time of writing, the number one cryptocurrency is trading at $8,717.72, according to CMC data.
Trees don't grow to the sky
While Bitcoin's volatility reaches new highs, billionaire investor Mike Novogratz, who also happens to be a huge crypto proponent, recently told Bloomberg that he expects the BTC price to consolidate in the $7,000-$10,000 range, suggesting that there is not much room for growth.
On a go-forward basis, Bitcoin probably consolidates somewhere between $7,000 and $10,000. You know, trees don't grow to the sky.
Don't underestimate FOMO
Still, he didn't completely rule out the possibility of Bitcoin going higher than $10,000 since "excitement and momentum" could serve as a great catalyst for the coin's growth.
If I'm wrong on that, I think I'm wrong to the upside, that there's enough excitement and momentum that it could carry through.
As reported by U.Today, Fundstrat CEO Tom Lee estimated that the $10,000 would trigger the highest degree of FOMO (Level 10) when retail investors start buying bags of Bitcoin in droves. Hence, one could expect a much bigger push.