June 4 has started with the general dump on the cryptocurrency market; the total market capitalization has been reduced by $30 bln just overnight.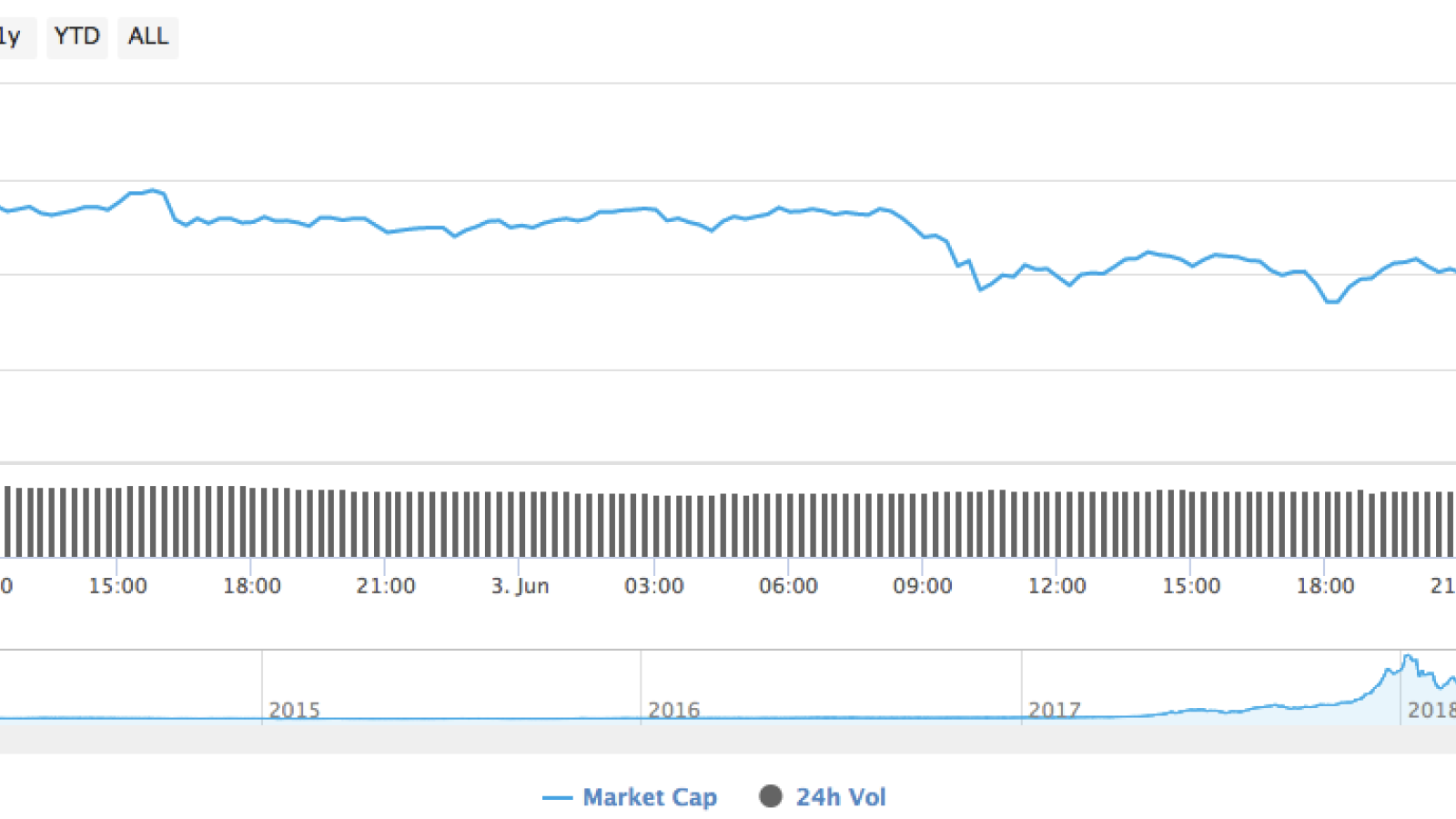 Over the past day, the price of the first cryptocurrency fell by more than 10%, for the first time in the last week, dropping below $8,000.
The overall negative trend, which could be observed throughout Monday, was continued on Tuesday night when the price of Bitcoin fell from $8,500 to $7,750. Earlier, the cryptocurrency was trading at around $8,700.
Together with Bitcoin, the rest of the cryptocurrency market went into the deep red zone, while among the leading altcoins, EOS suffered the greatest losses in the last 24 hours, the price of which fell by 12% to $6.70.
BTC/USD
Nobody expected that Bitcoin would lose around 10% of its value overnight; however, it happened. On the other hand, the amount of trading volume has not been reduced, meaning that traders are neither leaving the market, nor switching to altcoins.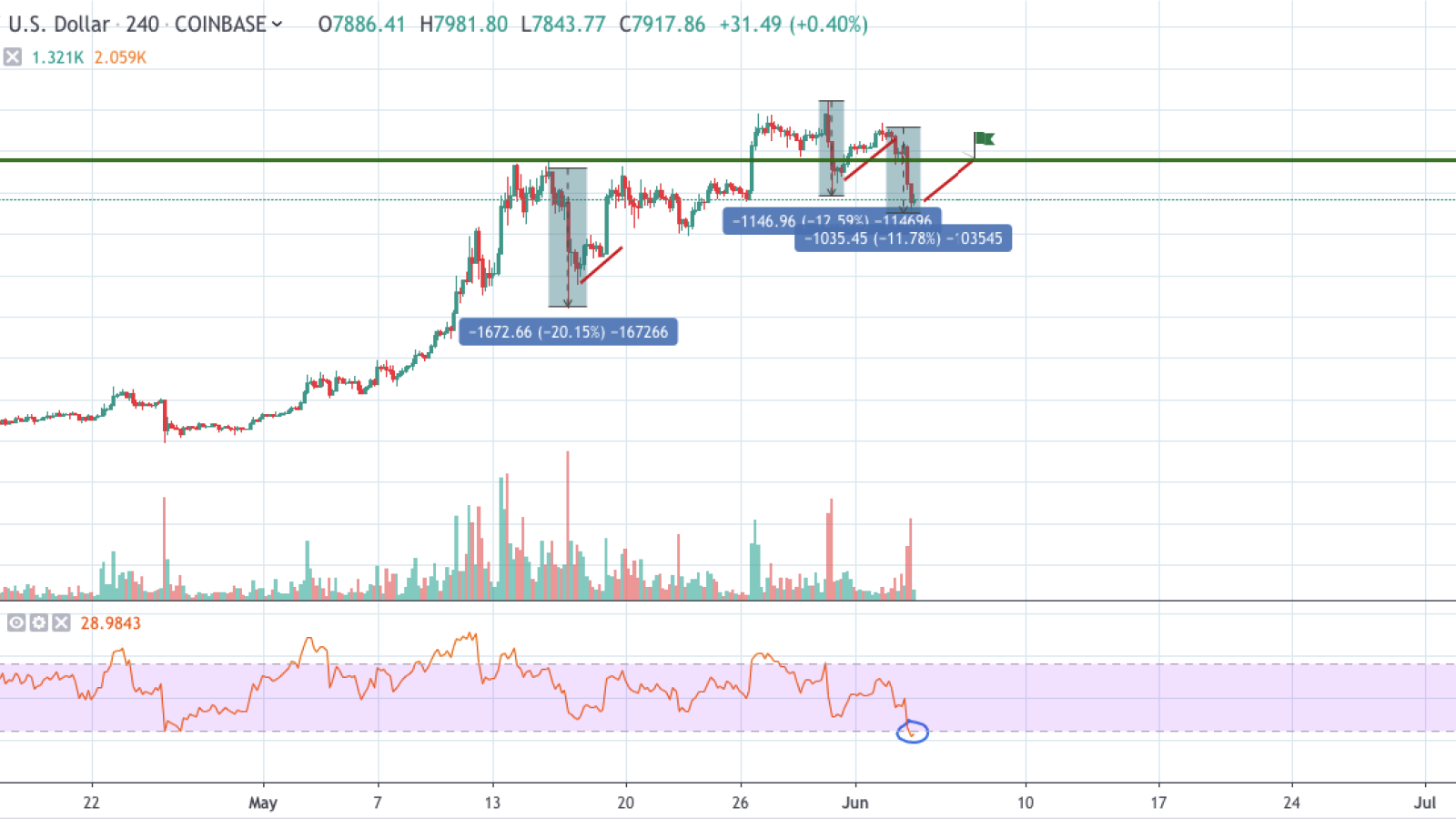 At the moment, our price prediction made yesterday is not coming true, as the quotes moved in the opposite direction. However, nothing critical occurred, and Bitcoin came back to the positions it was located in on May 30. Analyzing the historical background, one can notice that BTC recovered fast after previous declines. Applying the current correction to the recent scenarios, the rate might reach $8,400 in a few days. RSI confirms such course of events, as it is located on the verge of the oversold area.
The price of BTC is trading at $7,975 at the time of writing.
ETH/USD
The leading altcoin also underwent a correction; however, its rate dropped by almost the same percentage as the Bitcoin index. At the time of the writing, Ethereum is losing 7.64%, while BTC is declining by 7.46%.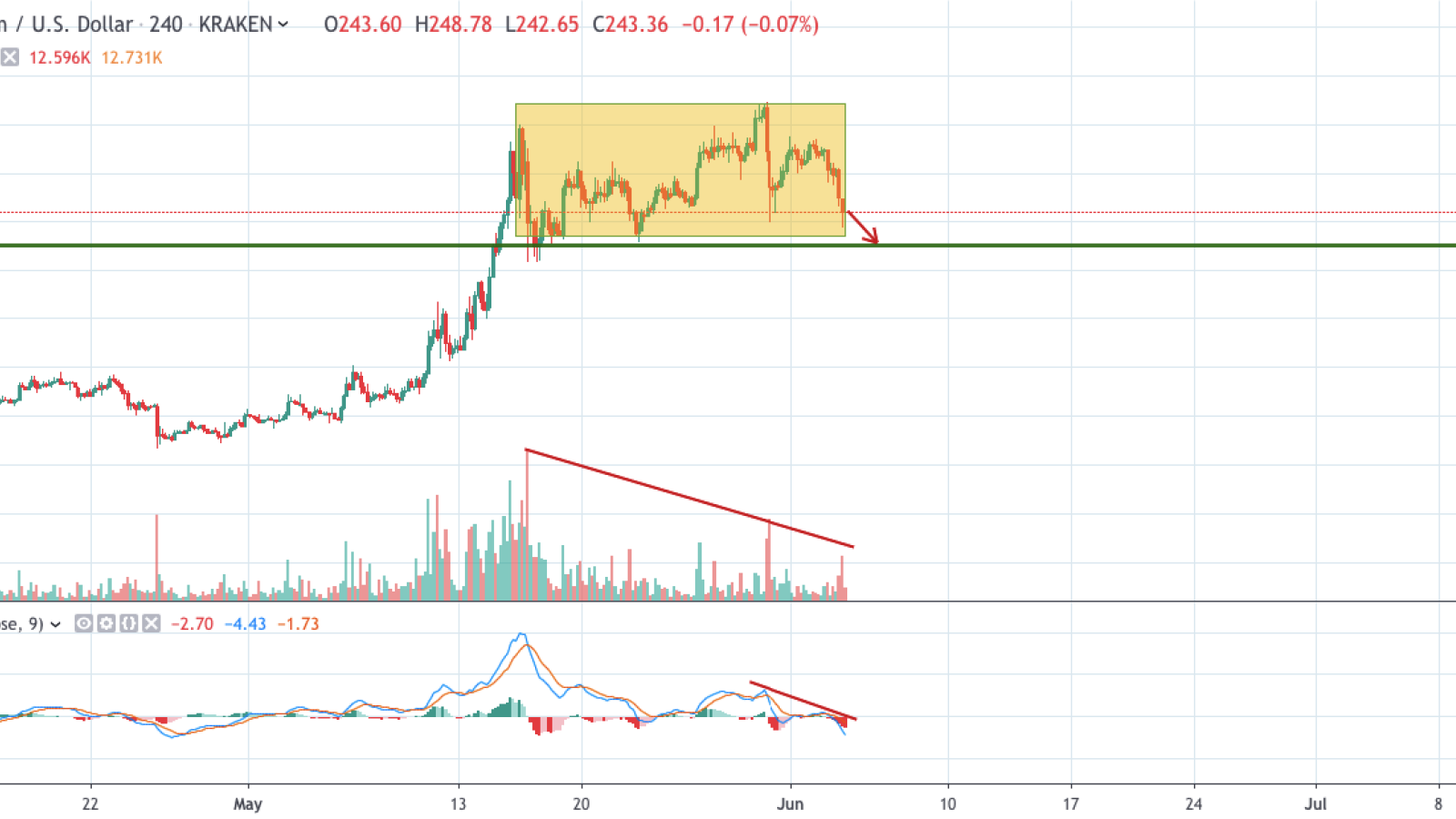 On the 4-hour chart, Ethereum has been trading sideways since May 16, but the technical picture is worse than that of Bitcoin. The trading volume has slightly decreased since mid-May, and the MACD indicator is looking bearish. Taking into account these factors, the price may go down to the support at $230 shortly.
The price of ETH is trading at $245.92 at the time of writing.
XRP/USD
If yesterday Ripple was the only growing coin out of the top 5, today, it is the biggest loser compared to Bitcoin and Ethereum. Currently, its price has dropped by more than 8%.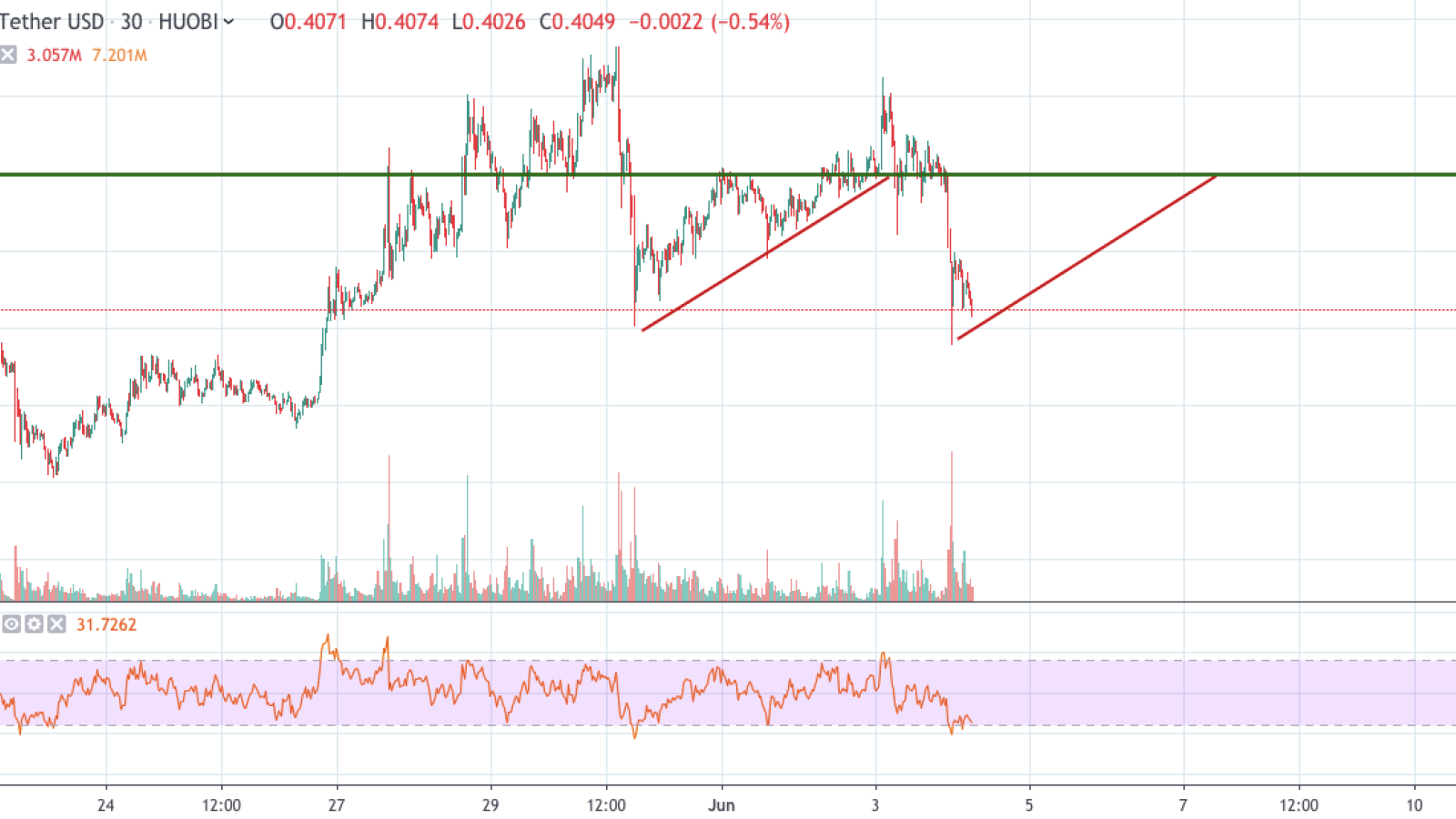 Ripple already suffered a similar dump at the end of May; after that, the quotes came back to the previous level at $0.44 within 4 days. Applying that decline to the current market dump, traders might expect Ripple at $0.44 on June 7. Thus, the RSI indicator is near the oversold area, suggesting that sellers are running out of steam.
The price of XRP is trading at $0.4040 at the time of writing.