The price of Bitcoin dropped below the $8,000 level amidst a major market correction. The market bulls failed to stand their ground after the top coin reached its new yearly high of $9,100 on May 10.

Starting June on a cold note
After an incredible performance in April and May, the unprecedented Bitcoin rally lost some steam in June.
The BTC price has already dipped 6 percent this month with a looming possibility of another pullback.

While the market in the panic mode, some experts are certain that there is nothing abnormal about this 10 percent drop.

"It just got a little bit extended, this is a healthy retracement," CoinFi's Timothy Tam told Fortune.

At the time of writing, the BTC price is sitting at $8,011.11, according to CoinMarketCap data after dropping to $7,940.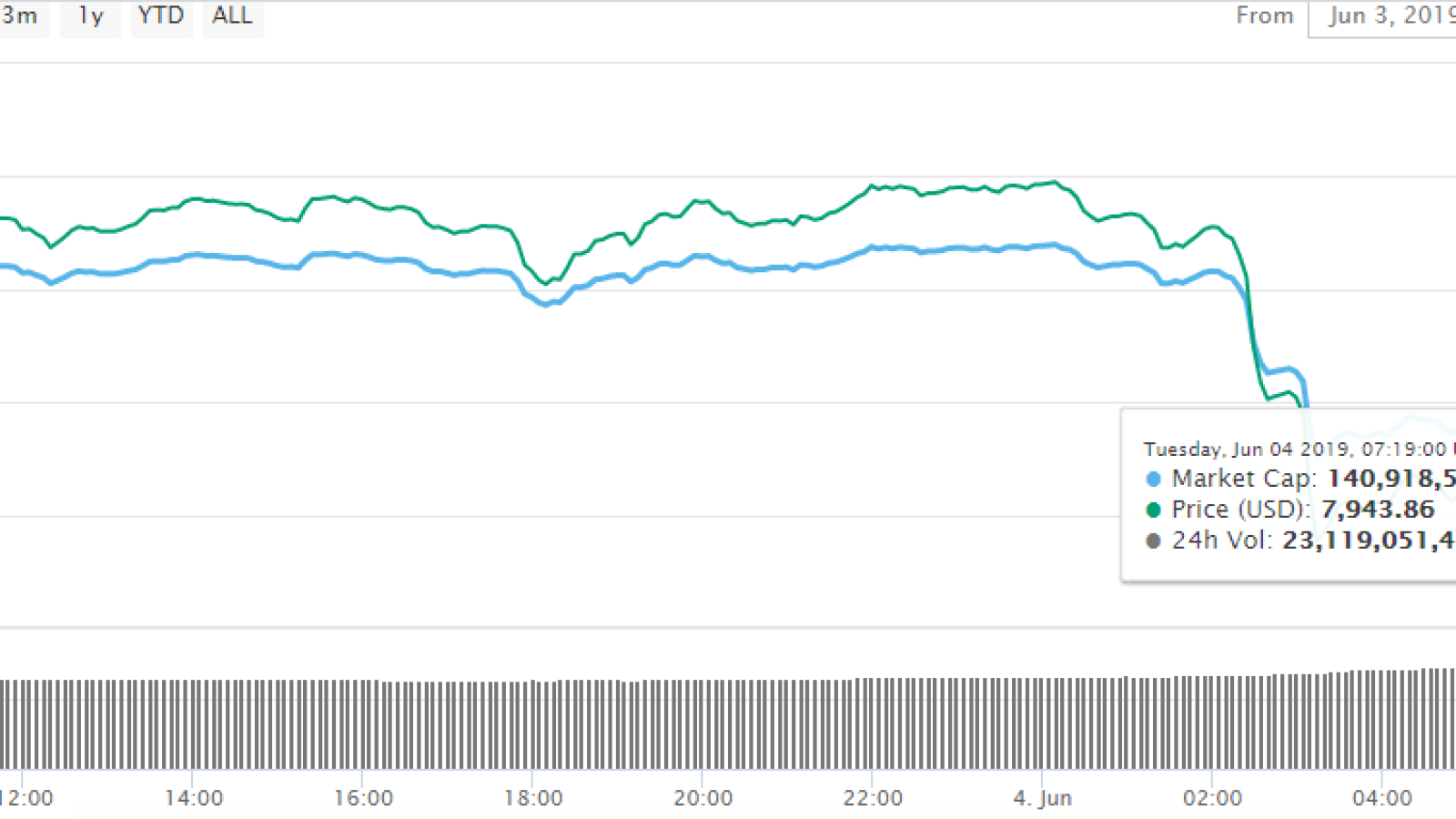 Peter Brandt predicts a correction
Trading vet Peter Brandt, who earlier claimed that the BTC price would go "parabolic," now has some bad news for the bulls. An evening star Doji at the top on the weekly time frame could signal a bearish reversal.
Doji top on weekly chart begins correction. $BTC pic.twitter.com/9L9YCZbrP8

— Peter Brandt (@PeterLBrandt) June 4, 2019
With that being said, it is worth mentioning that BTC formed a similar pattern in the mid-April, but the much-feared bearish reversal never happened, and BTC continued its meteoric rise.
Hence, we could still witness another big bounce in the short-term as Bitcoin tends to recover towards the end of the week.