XRP, the third largest cryptocurrency, is increasingly becoming the focus of traders' attention in recent days. This can be explained by the fact that Ripple claims to repeat the success of the ancestor of the entire crypto industry, Bitcoin, which managed to add 80% of the cost over the month, recovering from $5,000 to $9,000.
At the end of May, the XRP rate strengthened from $0.3 to $0.45, although that is only the beginning.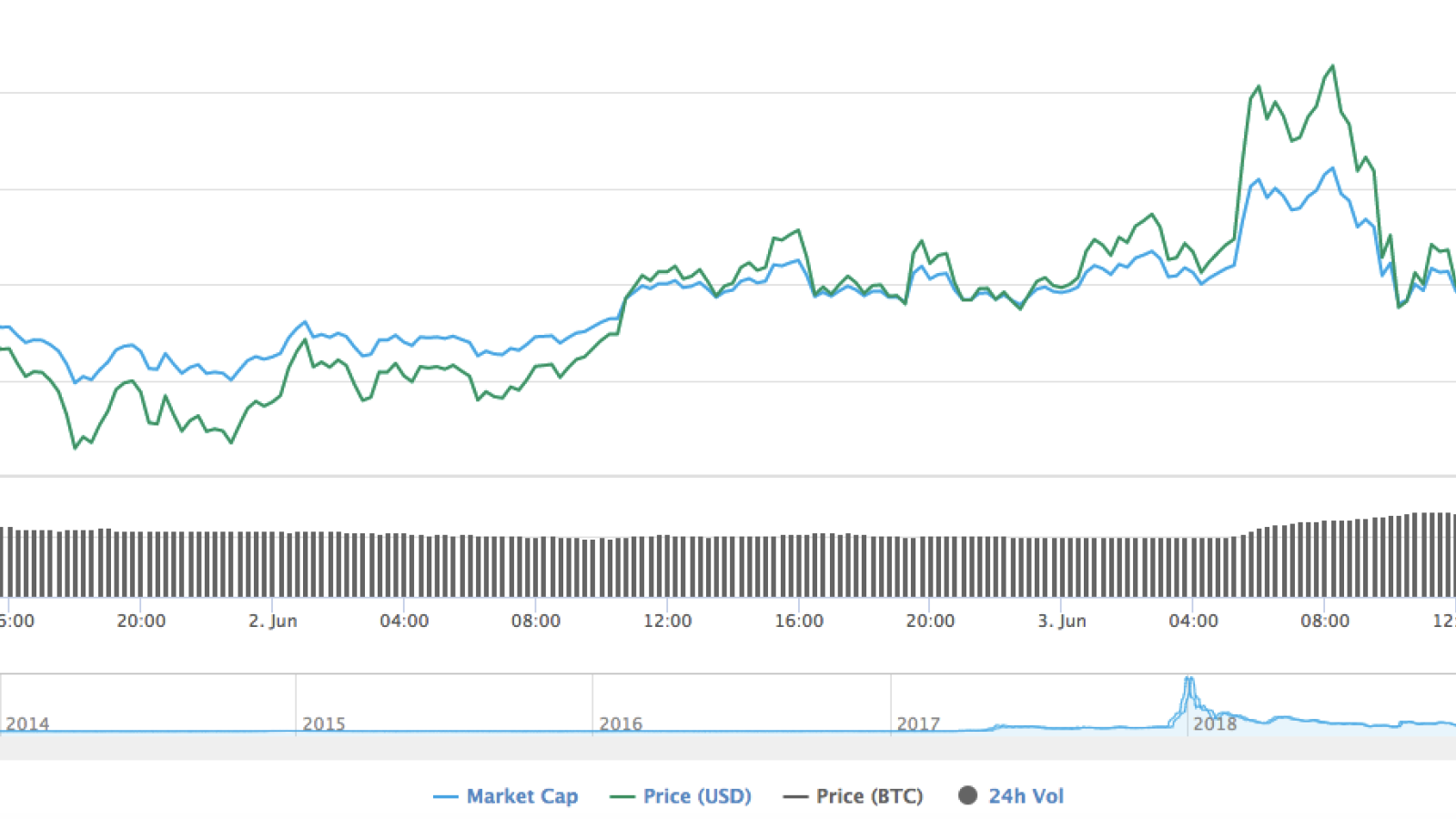 There are all prerequisites for the coin to come back to its previous highs.
This month, Ripple has almost reached a historic micropayments record. It proves that the company's services are becoming increasingly popular, opening up unlimited opportunities for growth because of the practical application of the technology itself.
The rise in price could have been affected by activities surrounding the XRP ecosystem. Last year, a similar increase occurred after the May 2018 launch of Xpring, a project for investing in startups.
In terms of the technical analysis, the technical graph looks the following way.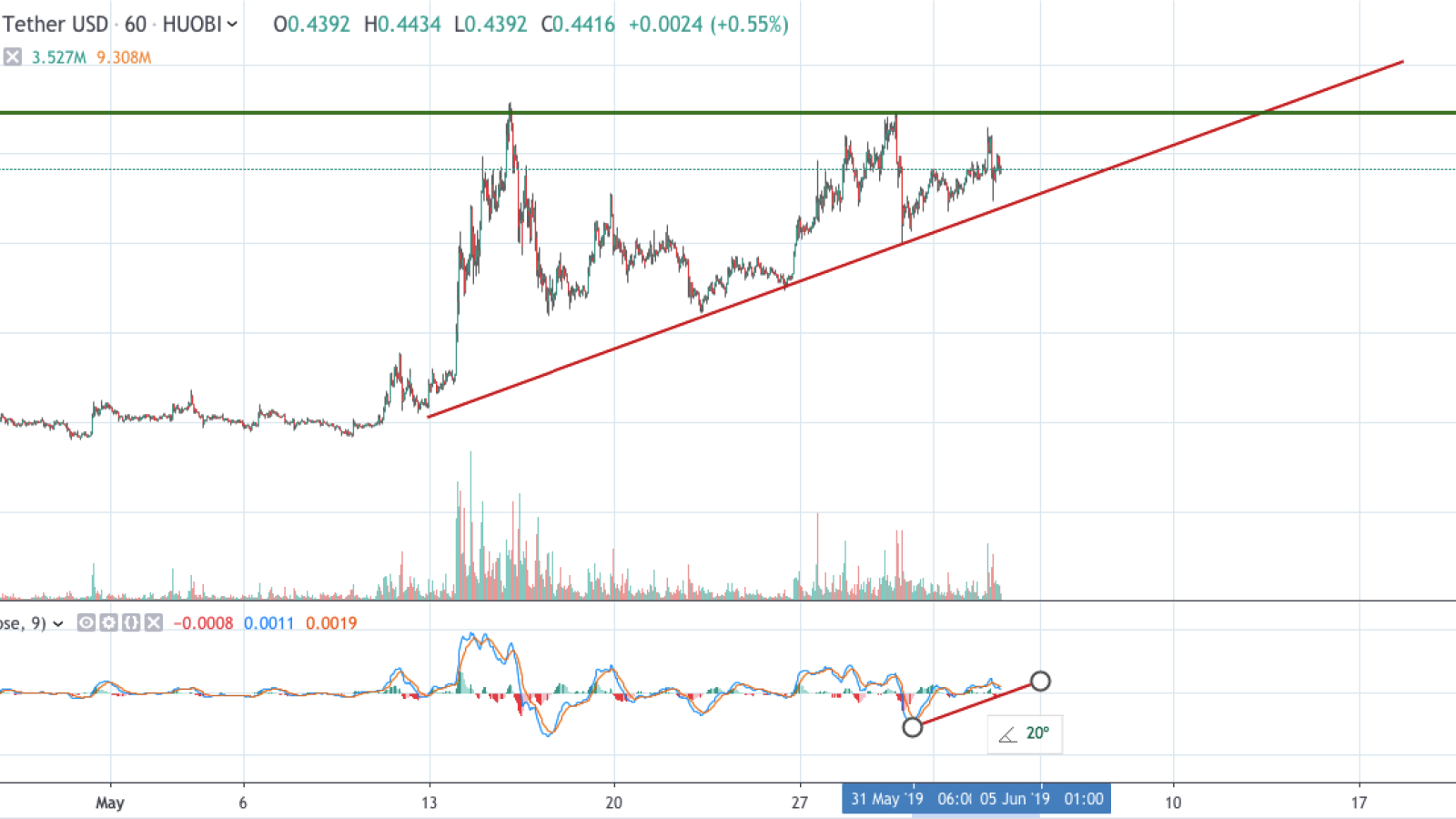 XRP followed our scenario, and the quotes could reach $0.44, where the asset is located today.
On the hourly chart, Ripple has been bullish since May 13, and buyers are not going to leave the market. The comparison with other coins supports this suggestion, as XRP is the only growing asset out of the top 5.
Although MACD is looking downwards, it remains under bullish tendencies, confirming short-term price increases. In this case, traders might expect XRP trading at around $0.47 until mid-June.
On the 4-hour chart, the coin is looking bullish, and the price managed to leave the consolidation area (yellow corridor) from the end of 2019 until mid-May. The RSI indicator is in the neutral zone, suggesting that the overbought zone has not been reached yet.
If the total market correction does not occur, one can expect the coin at $0.5 until June 12.
The price of XRP is trading at $0.4356 at the time of writing.