Recently, Bitcoin price has been rising over the weekends. At the end of last week, the same happened, when on Saturday BTC soared to $8,700 and then on Sunday say another rise by 3 percent occurred.
On Monday morning, however, BTC quotes slid 1.1 percent, taking just a few minutes to do that.
Bitcoin has been coming close to the $9,000 mark but has failed to take it every time this level came in sight.
However, one crypto expert believes that the community has been blind to the fact that Bitcoin's price is heading towards a high at the $100,000 level.
Bitcoin is shifting towards $100,000
The Civic CEO, Vinny Lingham, has recently turned bullish about Bitcoin, after saying that should BTC hit $6,200, we will be in the bullish market. Recently, he has tweeted about his expectations for the BTC price to break through $10,000 soon and reach $12,000.
This BTC action looks aggressive. Makes me think that we may blow through $10k and test $12k very soon, but $12k is a very heavy resistance level, so I would expect consolidation around the $10k level for some time if $12k is (likely) rejected.

— Vinny Lingham (@VinnyLingham) May 31, 2019
However, another analyst, going by the name TradingShot, has recently made a post on TradingView, saying that Bitcoin is headed for much more than $12,000 – BTC is moving towards as much as $100,000. The expert is surprised that nobody has taken notice of this encouraging fact.
Bitcoin, he says, may hit $100,000 by 2020.
Several other major experts in crypto have recently expressed the same forecast. One of them is Max Keiser, who said that BTC would hit $100,000 as early as 2019.
Recently, U.Today has reported that a self-assumed time traveller from 2025 also claimed that Bitcoin's price would reach the $100,000 mark in 2019.
Where Bitcoin price stands now
At press time, Bitcoin is demonstrating a 2.14-percent decline and is trading at $8,564 on CoinMarketCap.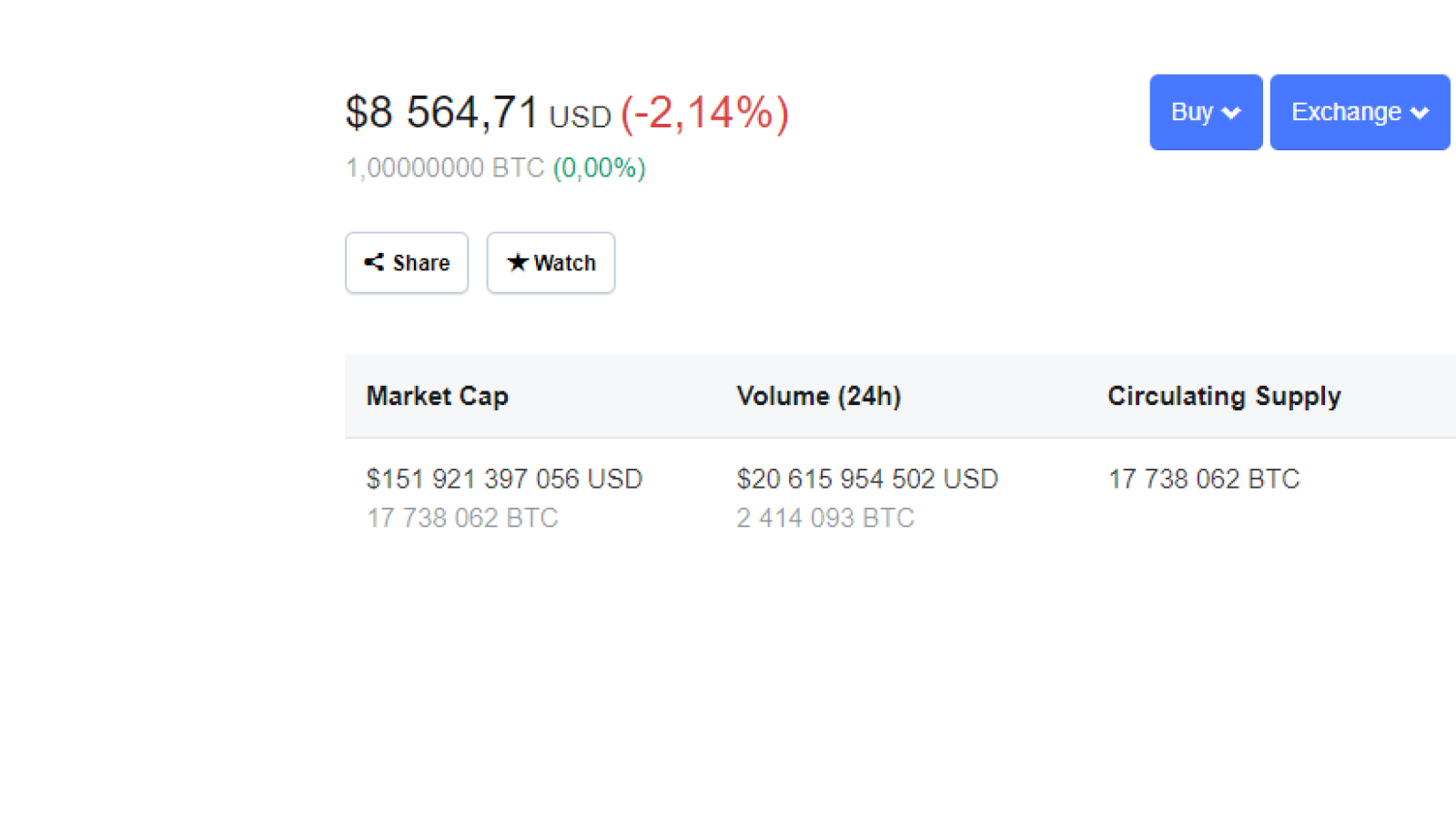 All the top ten coins are sliding at the moment, apart from XRP and Bitcoin SV. The latter is the top performer among the top crypto assets at the moment.