The Whale Alert account on Twitter reports that just recently, several big transactions were made between several unknown wallets. Among those was also the Gateio crypto exchange.
The transactions were made within 12 hours and totaled 18.6 mln EOS. That is around $67 mln.
Almost 19 mln EOS split into a dozen transactions
This amount was split into 13 transactions, 11 of them carried one mln EOS each. The other two contained 4 mln EOS and 3.6 mln EOS.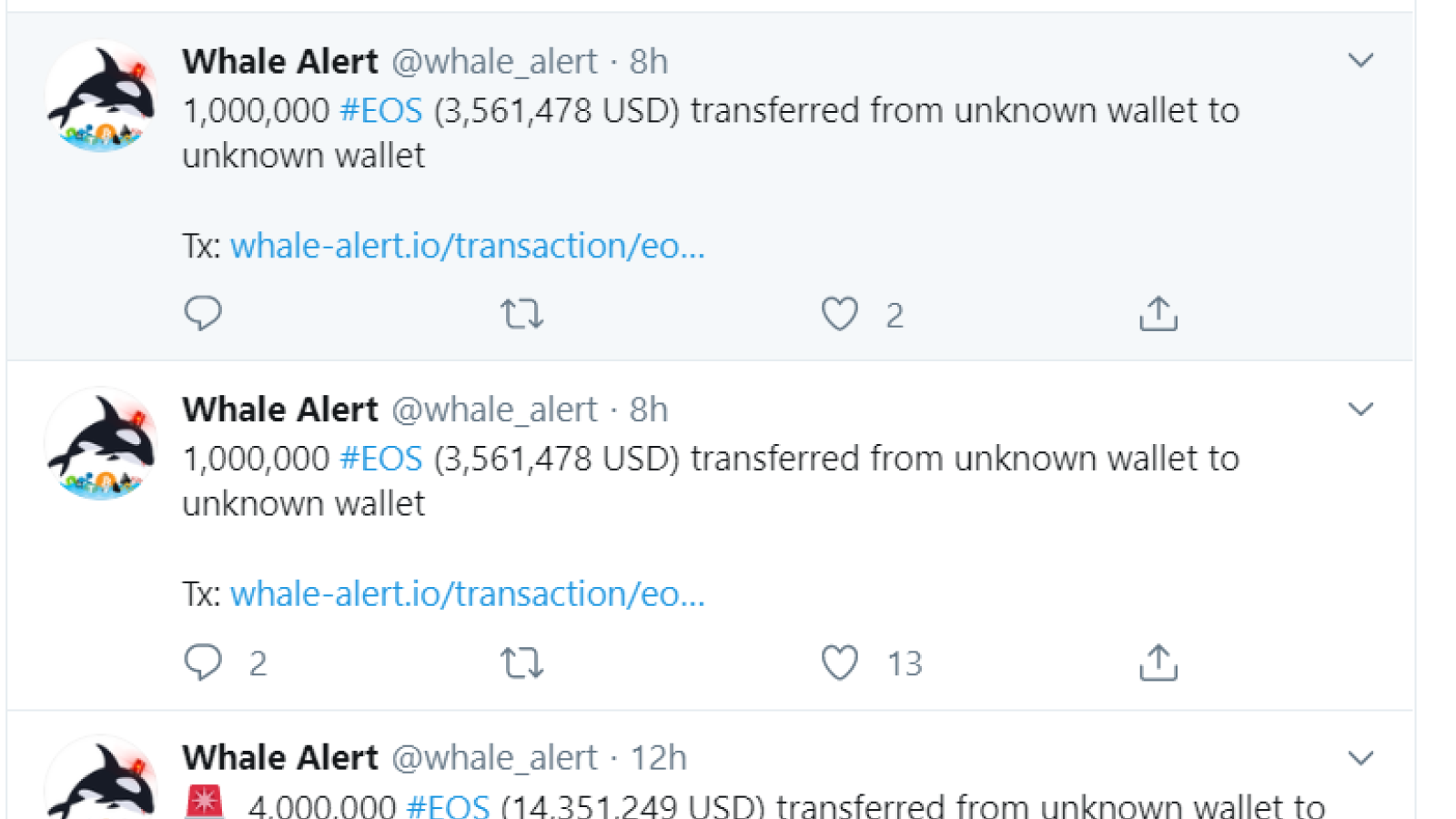 The community did not show any reaction to those. They seem to react much more actively when large quantities of XRP or USDT are transacted.
EOS ranked coin number one in China
As reported by U.Today recently, EOS became the coin number one on the new crypto rating list published by the Chinese CCID Research Institute.
The whole list features 35 crypto assets, each evaluated based on their technological features and applicability. Tron and Ethereum were given spots 2 and 3. Bitcoin was granted position number 11.
Recent EOS network's trouble caused by an airdrop
A few days ago, EOS chain users faced a major hurdle – the blockchain entered a congestion mode. The reason for that was an overload caused by an airdrop of EIDOS – a coin, recently launched on EOS mainnet.
EOS users faced an unusual CPU usage back then and failed to send their coins to vote for a new EOS Block Producer.
As a result, some members of the community suggested that Block.one should add some extra tokens to support the system.