XRP seems to be accumulating volume and power for a serious breakout. But how powerful should it be? And, most importantly, will we see Ripple overcome the $1 threshold? Check out what traders think about it: read XRP price predictions from TradingView users and compare their XRP price charts.
$0.58 by September?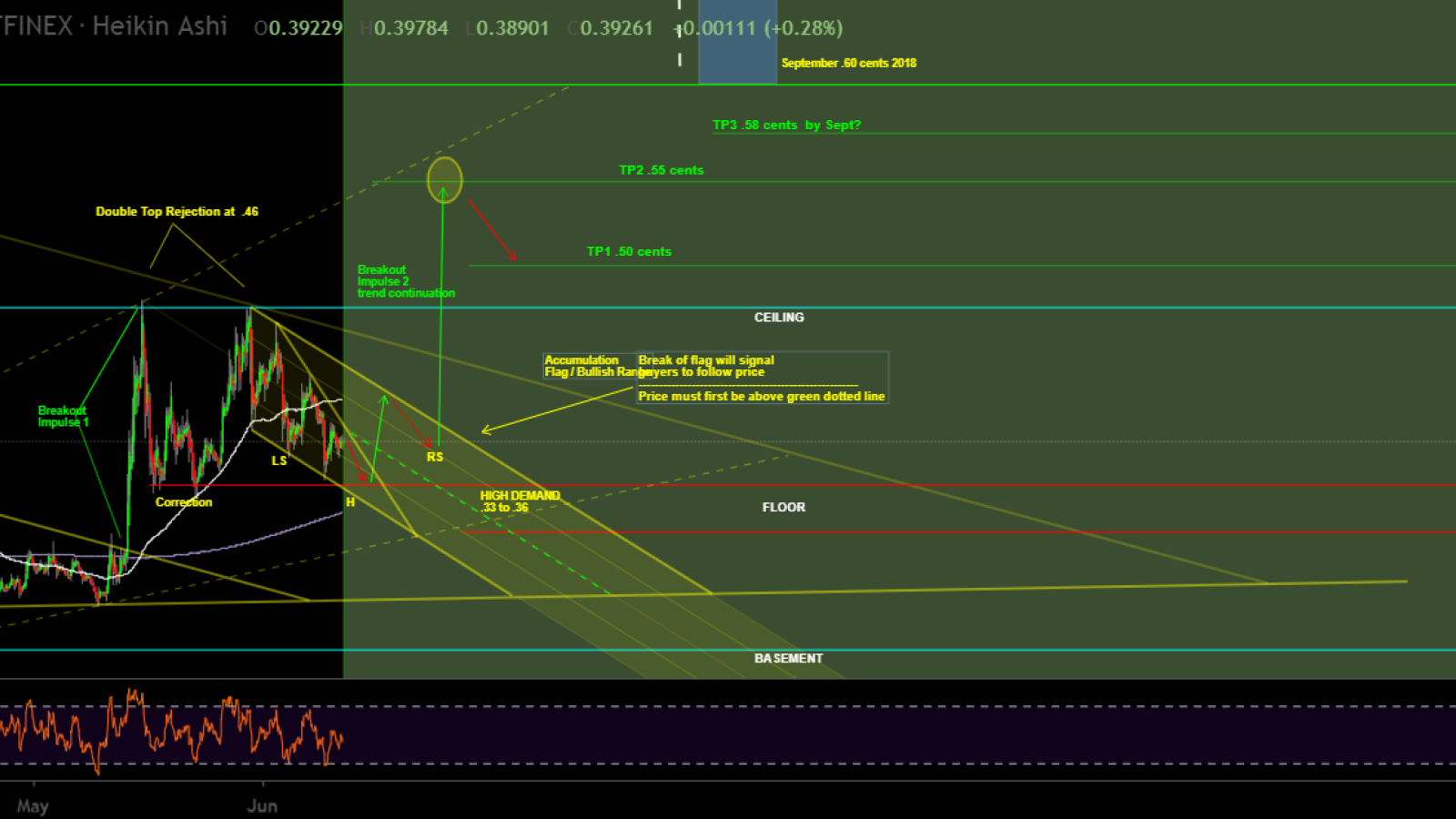 Buyers are waiting for the range to break. As you can see we have had our breakout impulse with a correction to $0.36, finding a floor just off 0.35 with a spike.
Price returned to $0.46 with a double top fail leading bulls to build up in a range of $0.36 to $0.46 (10 cent price spectrum). Price is currently in a pinching bullish flag within the range. A good breakout of the flag inside the range can help carry price above the green dotted line. This will help support bulls to continue to buy in order to break the yellow angular range completely.
Next target for buyers is $0.51 to $0.58 with a medium TP around $0.55 cents.
We can also see that the floor has risen from $0.26 to $0.33 angular direction and flat at $0.36 cents in its current range. We can add a buy position at $0.33 if price takes us there. If it doesn't continue, we should be holding. Last year, June, July and August price was sideways and bearish before a massive rise in September. Keep in mind price can very well stay within this yellow range back down to the floor with a sideways accumulation continuation before a rise to $0.55.
XRP is to surpass Bitcoin's value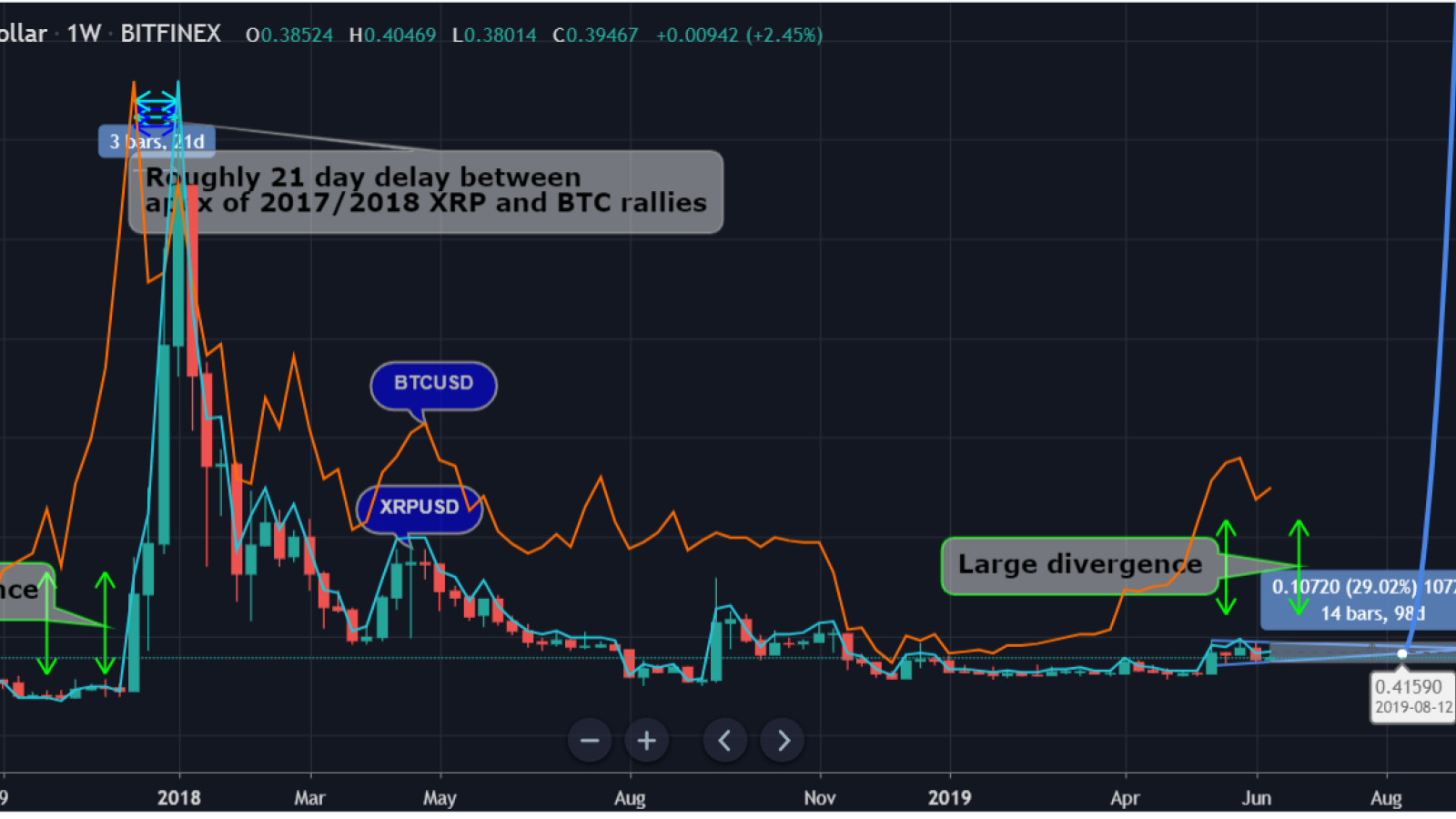 Widening divergence indicates increasing momentum behind XRP.
Historically, the gap between the two closed as XRP always went up to match BTC's value during a rally. You can compare March 2016 and 2017/2018 rallies: within 21 days of the BTC rally, XRP went up to match its value perfectly. If this pattern repeats, this means we can take advantage of an anticipated BTC rally by investing more in BTC/alts, get the returns, sell out of BTC/alts and then reinvest into XRP to take advantage of its following rally.
Right now XRP is undervalued compared to BTC and the widening divergence is only adding more momentum. If the trend with the previous 3 bull runs is consistent, then the upcoming bull run will see a $25 top. A 7 fold increase from the previous $3.60 high.
XRP is gaining momentum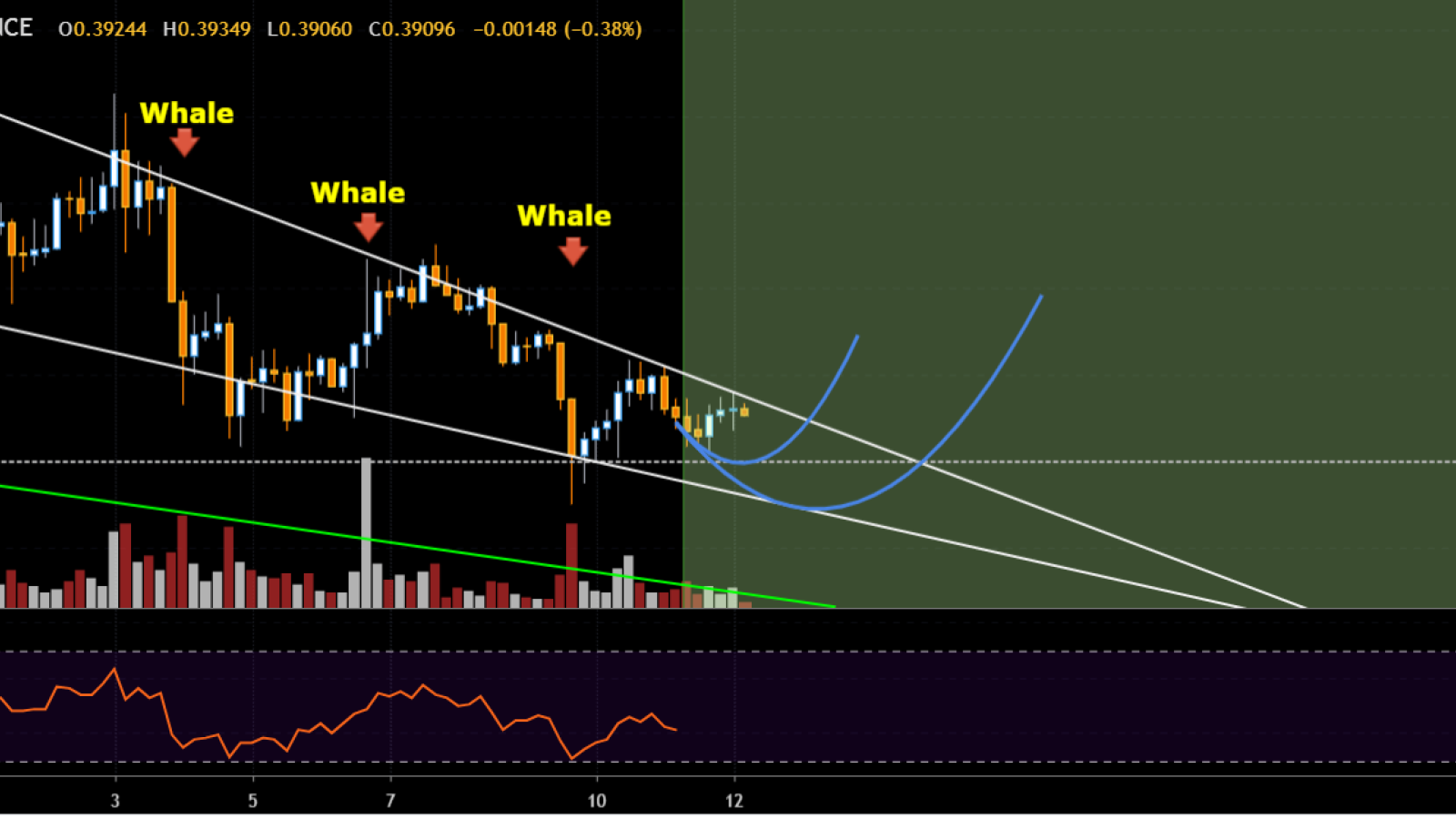 Here, we can see the volume is getting lower, and we still are in the downtrend. The market seems to be preparing for a big move. We have the strong $0.38 level, and we will see if it will form the bottom (maybe a double bottom). Anyway, the trader is very bullish on XRP.
XRP is still on track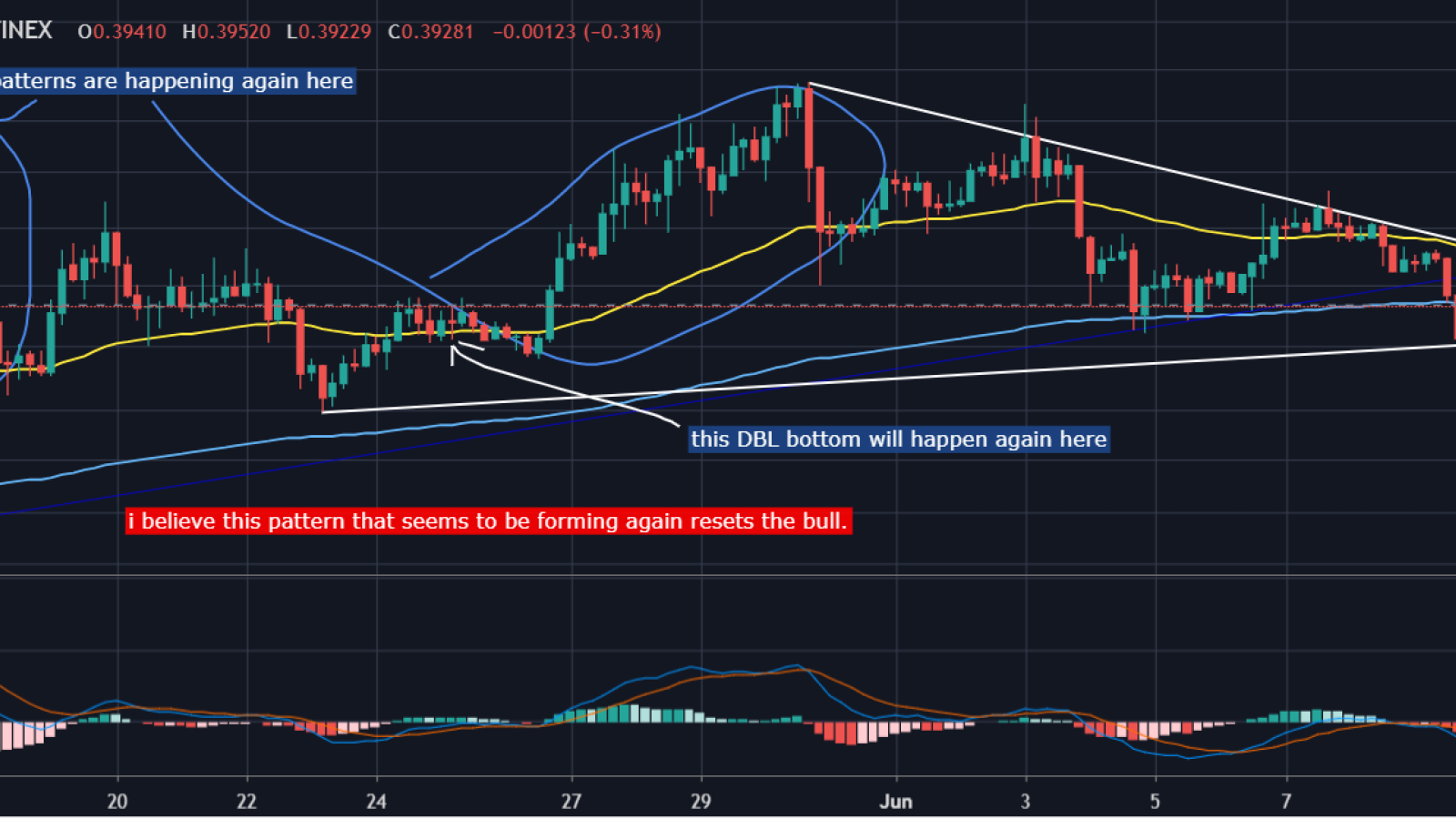 On the chart, we see that DBL bottom is forming nicely as expected from the last analysis and great volume. We are looking for big upward movement to start after daily close within the first 2-4 hours. All that needs to happen is a break above the downtrend. The move out of the DBL bottom will definitely hit $0.80 if it shoots up with a parabolic move. After that, the $1 target will be much easier to break within several months (by 2020).
Final words
So, on traders' charts, we can see the following:
Falling Wedge (Bullish)

Daily pivot with major and intermediate trend fib confluence serving as the major support

Volatility Buy Signal still intact

Long lower shadows on the candle are bullish

Declining sell volume indicates reduced selling pressure
Judging by all the technical indicators, we will consolidate until September and begin to break out to $0.55 up to $1.00 by the end of the year to the mid first quarter of 2020.
Ripple price charts by TradingView