The Siam Commercial Bank (SCB), largest in Thailand, has written on its Twitter account that it plans to start utilizing XRP soon in order to improve its system of financial transactions.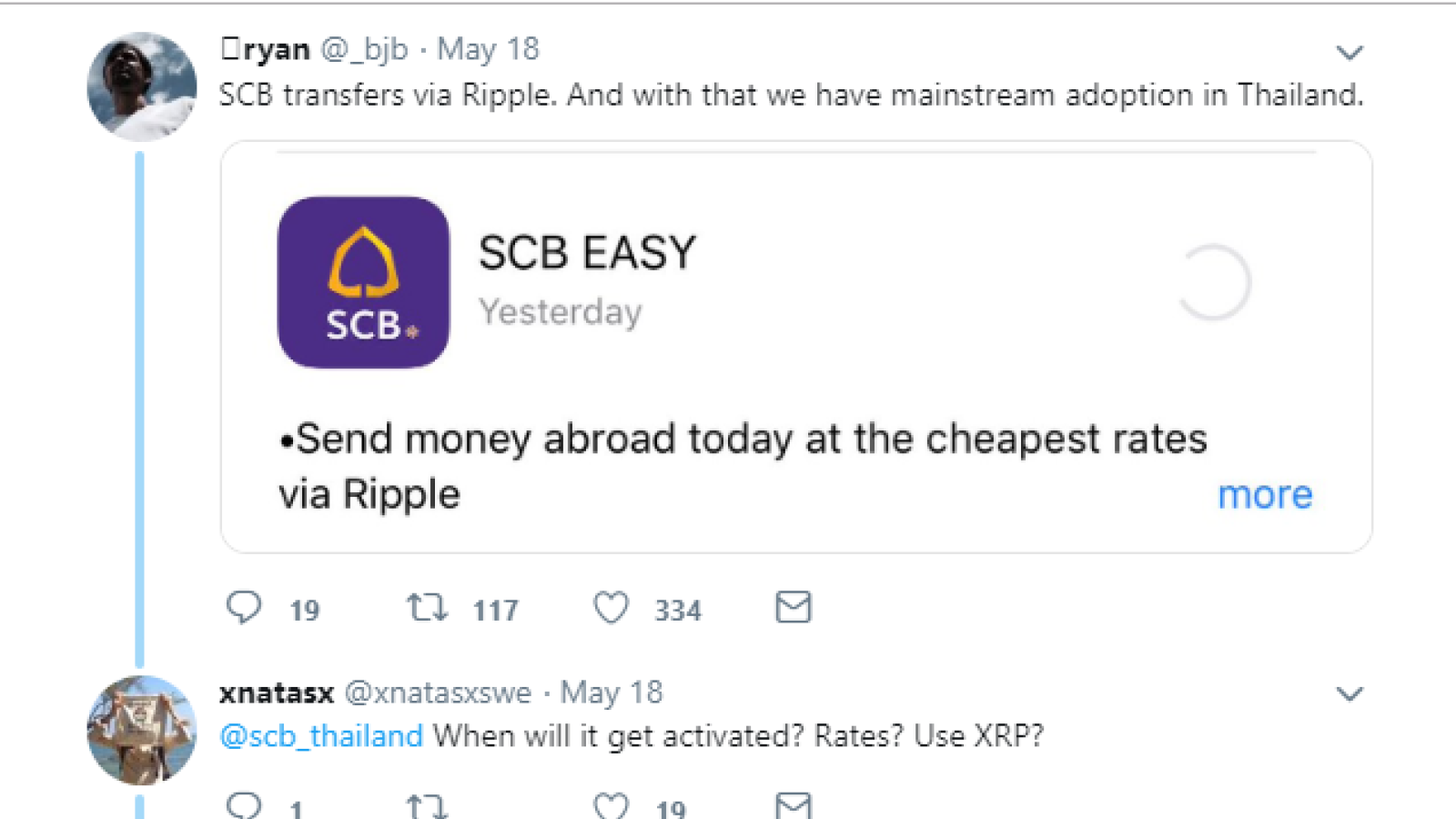 Ripple's blockchain comes first
Ripple was meant to be a rival to banks in the future, however, the company sets up partnerships with banks, preferring to merge with them rather than compete openly.
The majority of Ripple's banking partners so far are testing Ripple's products but not using XRP.
The same thing has been recently announced by Thailand's Siam Commercial Bank. When a Twitter user @JorgeGarciaDe16 asked them when they plan to start using XRP, the reply came that Ripple's blockchain will be the first to adopt.
No particular date for beginning to accept XRP has been named yet but the bank promises to do that later on.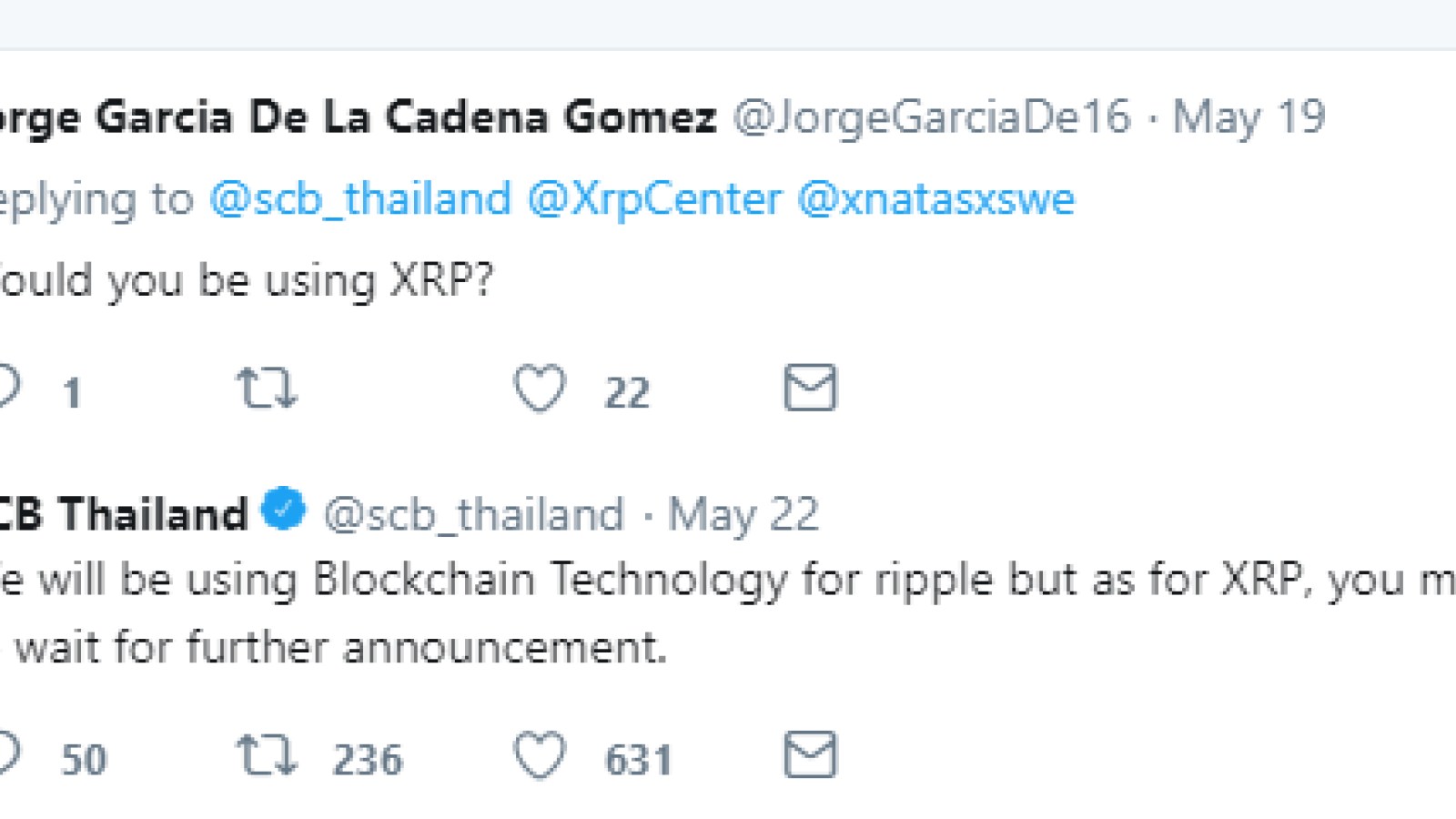 Ripple and MoneyGram
Rumours are going along Twitter that Ripple has acquired MoneyGram payment service. The two have been collaborating since January 2018 with MoneyGram testing Ripple's products in its operations.
The XRP community has divided – some hope that this rumour is true and an official announcement will be made later, but some are definite that this is not true.
Initially, the information about Ripple buying MoneyGram came from the @TheCryptHawk user.
However, @XrpCenter denies it stating that the above mentioned account has been connected with at least two crypto scams and must not be trusted.
?HYPE/SCAM ALERT?@TheCryptHawk circulated a FALSE rumor earlier about @Ripple acquiring @MoneyGram.

WARNING: This account has been directly associated with, at least, two different SCAMs:

1) A PONZI bot.
2) A FAKE ICO for a hardware wallet.

DO NOT TRUST THIS ACCOUNT.

1/ pic.twitter.com/tS6qpPYT2z

— XRP Research Center (@XrpCenter) June 5, 2019
Both Ripple and MoneyGram have refused to comment on the situation and recommend watching official announcements.