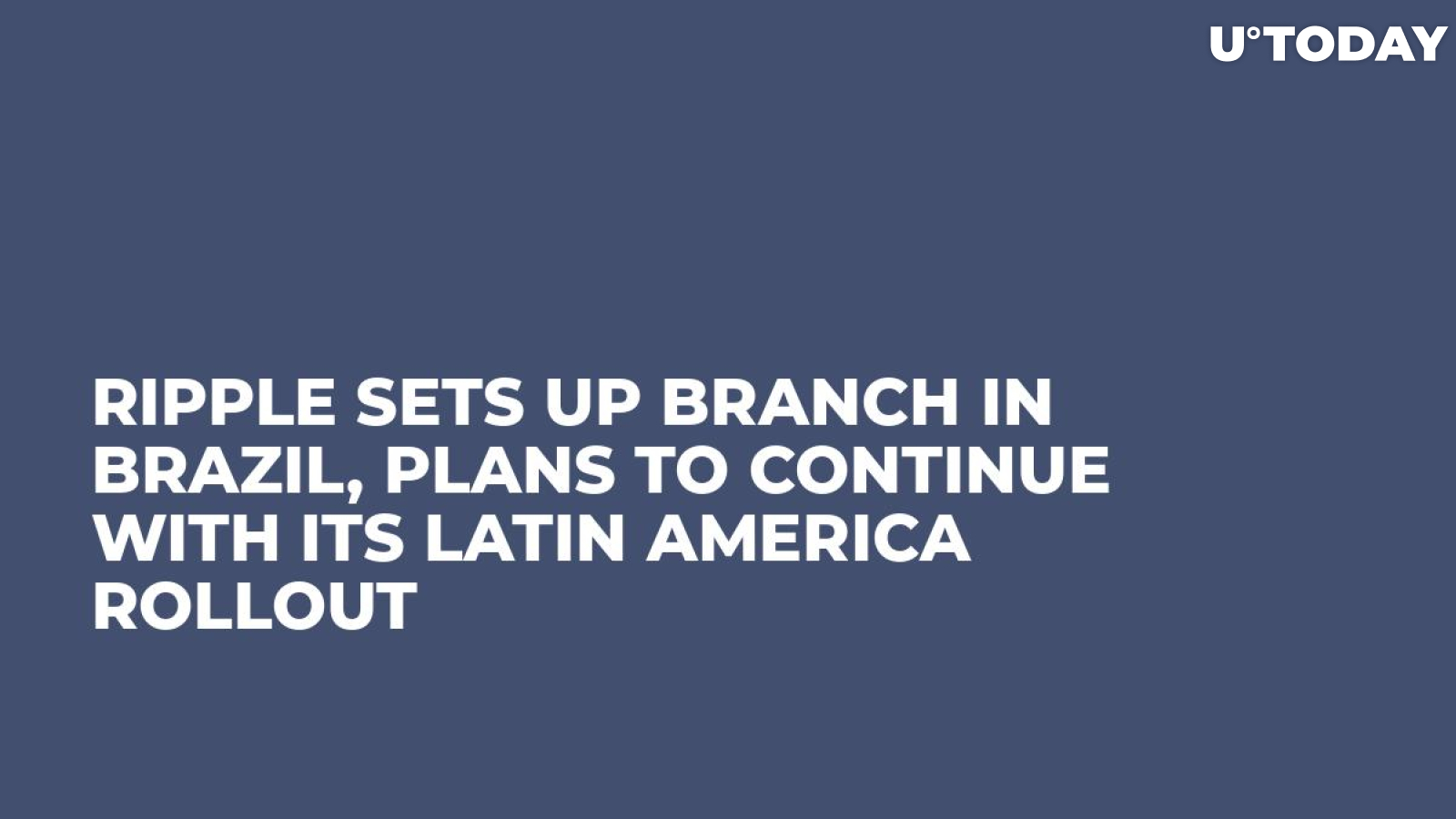 Cover image via U.Today
The company behind the third-largest coin by market cap, XRP, announces the launch of an office in Brazil, as reported by Cointelegraph Brazil. Though there are many controversial accusations against Ripple which claim that the platform is centralized or that it is a scam, Ripple keeps expanding and feels good, in spite of the uncertainty of the crypto market and its volatility.
Ripple to keep rolling out its RippleNet service
This step will be officially announced between June 11 and June 13 at the CIAB Febraban event which is due to occur in São Paulo.
The reports have it that Ripple's new branch will be run by Luiz Sacco, the ex-chief executive of the local office of the Warranty Group.
Sacco came to work for Ripple in spring this year. In an interview, he states that Ripple intends to find more clients to join utilizing RippleNet, the technology for conducting instant payments.
The goal of this is to have not only banks and financial organizations located in Brazil but all over Latin America as well.
So far this year, Ripple already got more than 200 clients for RippleNet around the globe who are testing XRP for transnational payments.
Ripple to roll out an educational initiative
The crypto company also intends to provide seminars, training programs, etc, teaming up with Brazilian universities. As per Sacco, this will contribute to the promotion of DLT and raising awareness about it and crypto in general among average users