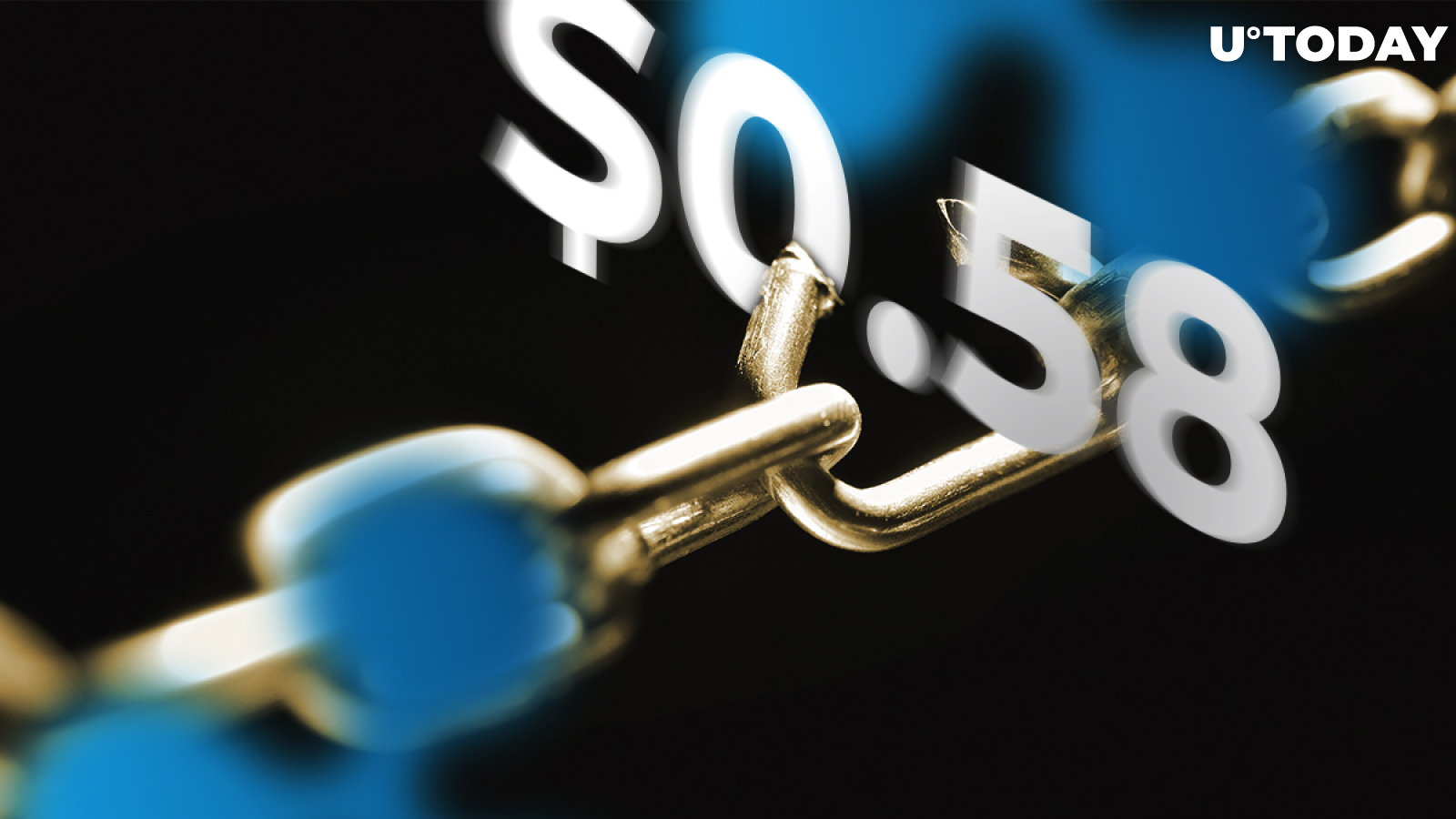 Cover image via 123rf.com
The crypto market has taken a short pause, and the crypto community is all eyes: what happens next? Alts are expected to follow Bitcoin's lead and either continue climbing up or get back to the bottom. However, TradingView users have their own opinion about Ripple – a special cryptocurrency that's harder to predict than anything else. Read XRP price forecasts from TradingView users to make informed trading decisions.
Don't miss a potential profit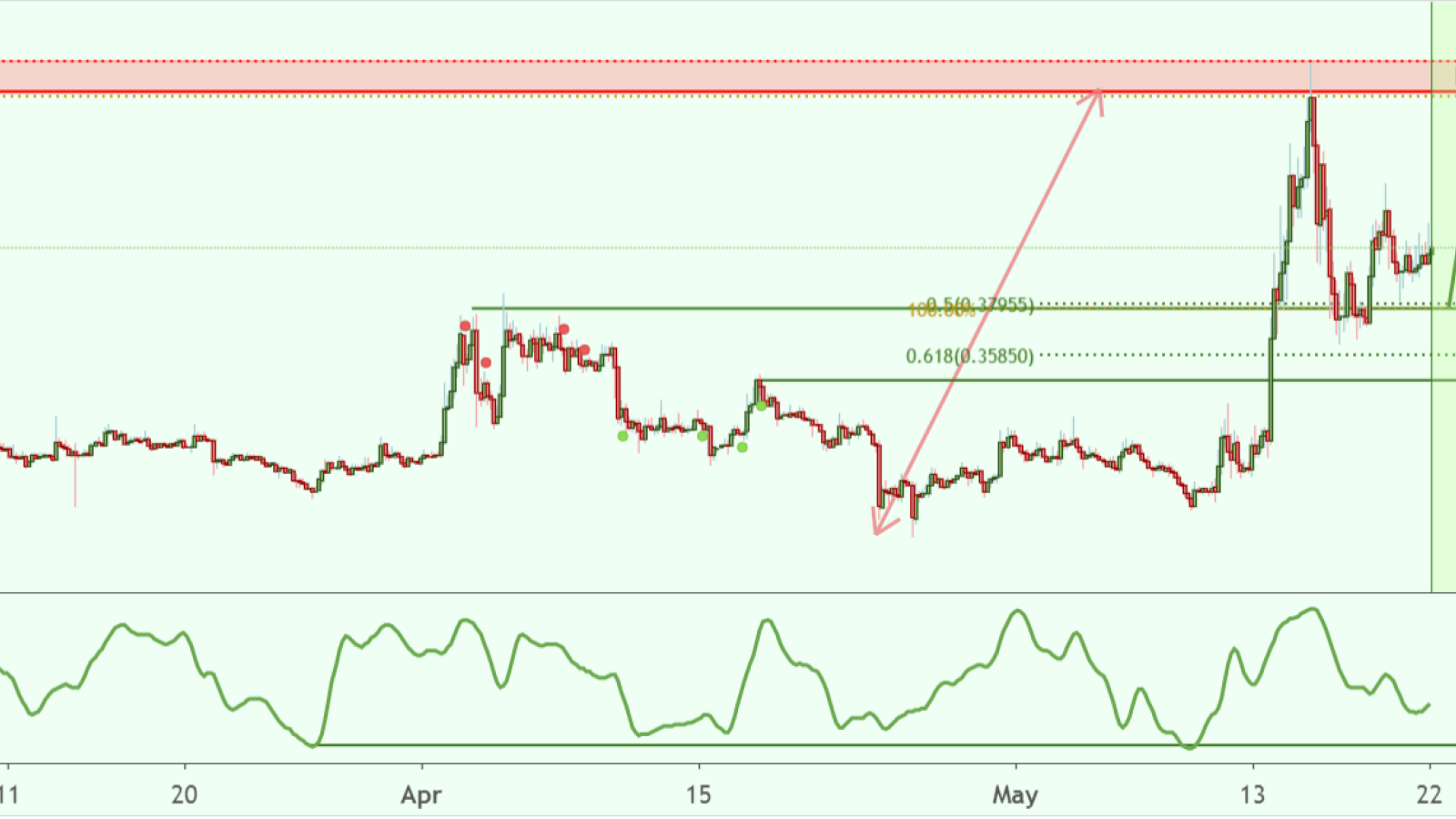 Technical indicators for Ripple are as positive as never before. Look at the chart from easyMarkets: XRP price bounced off our first support (horizontal overlap support, 50% Fibonacci retracement, 100% Fibonacci extension) where we might see a further rise to our major resistance (horizontal swing high resistance, 38.2% Fibonacci retracement, 100% Fibonacci extension ). Stochastic is approaching support as well, where we might see a corresponding bounce in price.
If the situation doesn't change dramatically, XRP can easily hit the $0.46 target and then head to the major support above the $0.50 horizon. For this reason, buying some XRP now is a great idea.
$0.58 within a week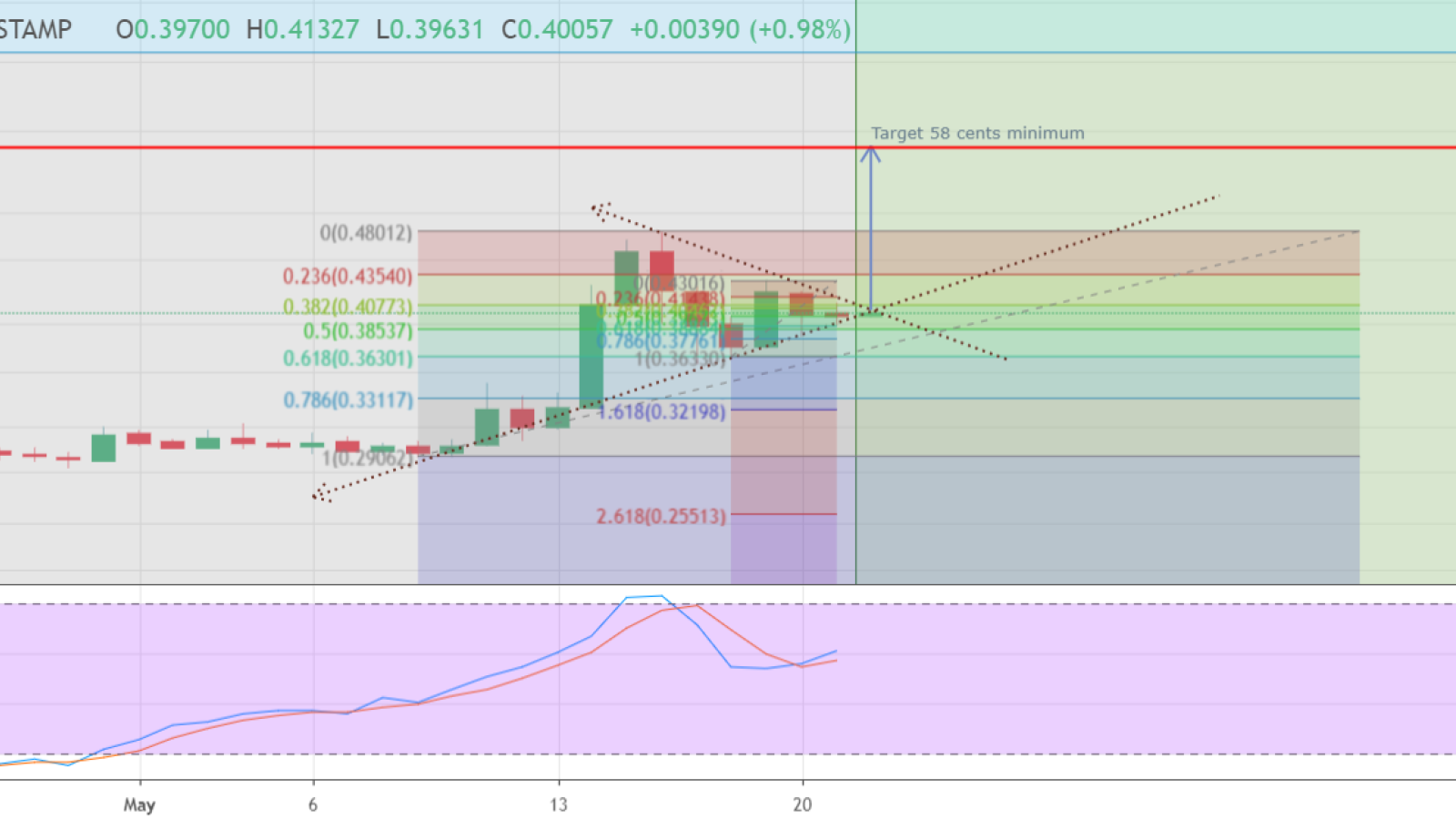 Look closer at this XRP price chart: there's a Golden cross forming! Its formation means XRP might break the resistance and reach $0.58-$0.60 within a weak. Some traders claim that when it happens, we might see November 2017 repeating. Sounds promising!
Triangle is narrowing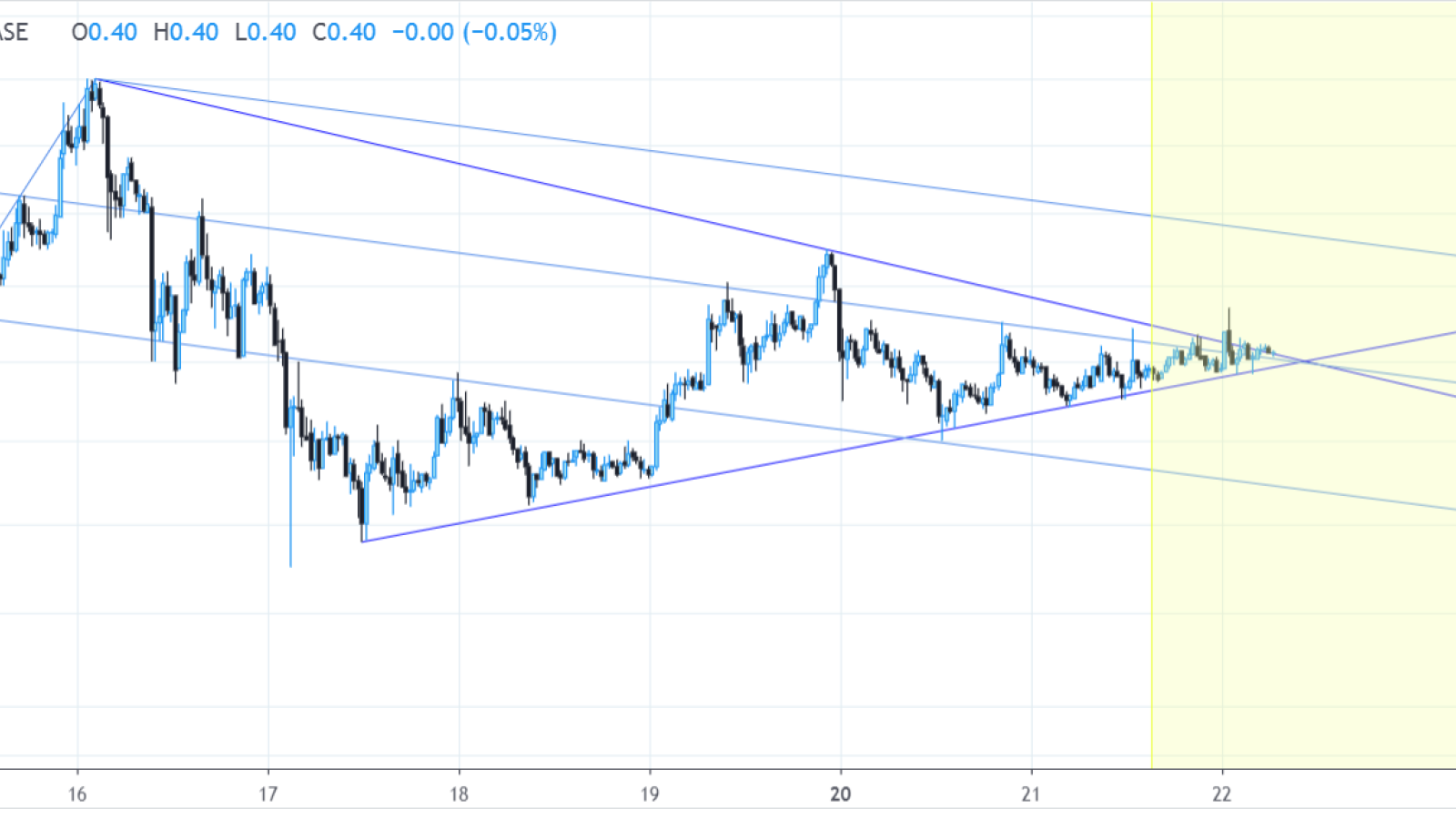 Here's another XRP price chart proving pretty much the same thing as the previous forecast. Slope_Trading gives us a note to keep slopes/pitchforks on your charts even when the price breaks through them. As Ripple broke through this pitchfork on the 16th, it still acted well as resistance, and then broke back into it, and remained intact as support. The range is narrowing, a breakout, either way, should come soon.
Look for ABCD formation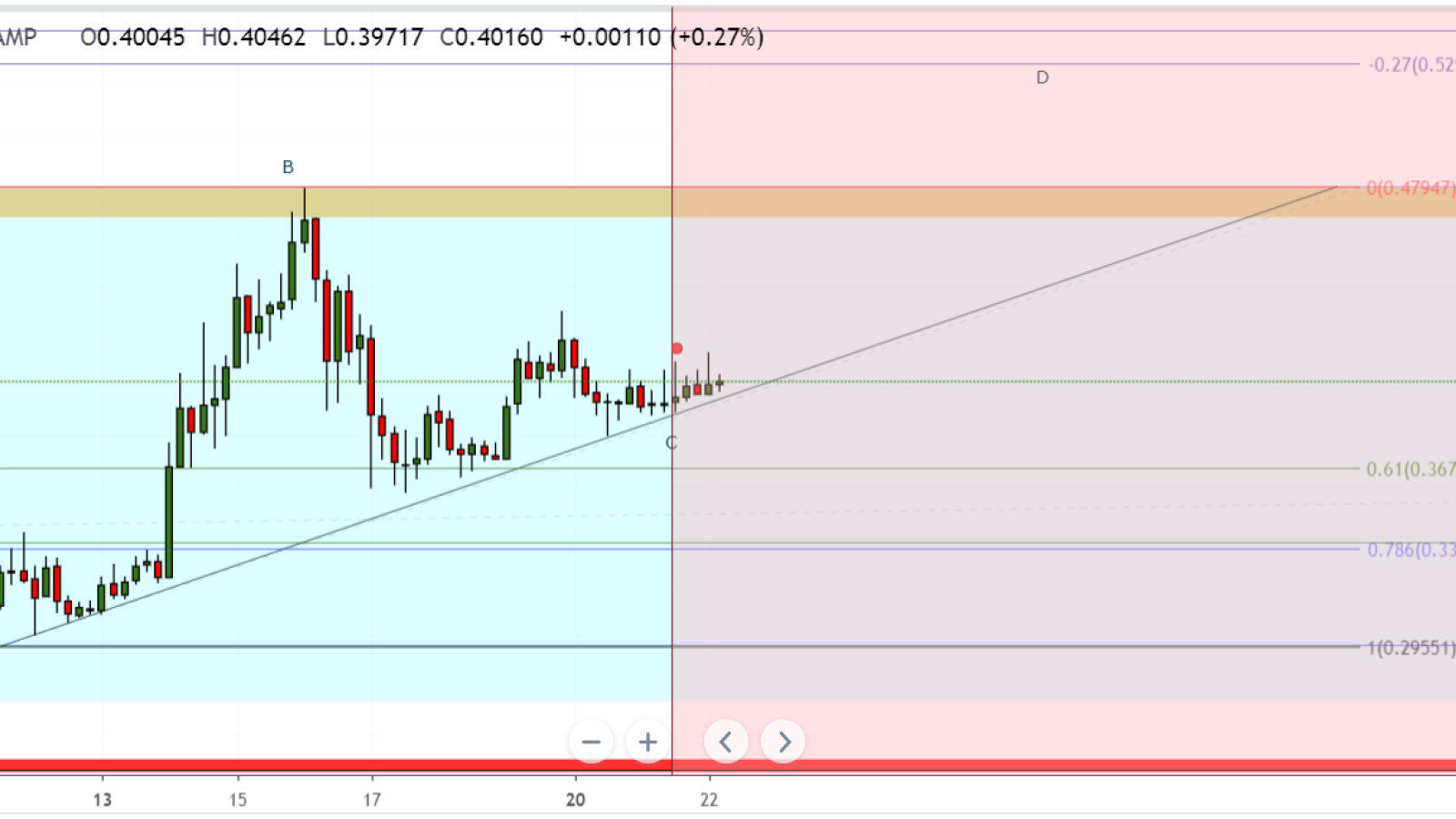 Aside from the Golden cross, different patterns confirming traders' positive expectations might be found. The user HarpalJ95 has found out we might form an ABCD pattern. Potential opportunity for an XRP Short Sell. The 'D' on the ABCD Formation needs to be fulfilled first in order for any sell orders to be placed. -0.27 Fib Ratio correlates nicely with the 'D' also. Let's see what happens: if that pattern validates, Ripple can cross the $0.58 level easily and touch the sky by the summer.
Final thoughts
No matter what bearish traders say, Ripple doesn't give up and is very likely to head to new heights. Since the $0.40 level is being kept so successfully, who said that crossing the $0.50 threshold is impossible? Ripple just needs some impulse to make a lead. What it will be – Bitcoin's soaring, the Golden cross, or something else – time will show us shortly. Right now, it's high time to buy XRP and sell shorts.
Ripple price charts are taken from TradingView