No one expected that cryptocurrencies can fall so harshly and so dramatically. The 10-20% drop in the price of major cryptos was a real stab in the back for traders (but don't say we haven't warned about that). Does the drop mean the beginning of a new bearish era? Let's read price predictions for LTC, ETH, EOS, and XRP from TradingView users and find out what to expect from major cryptocurrencies in the short term.
Litecoin has opened a retracement area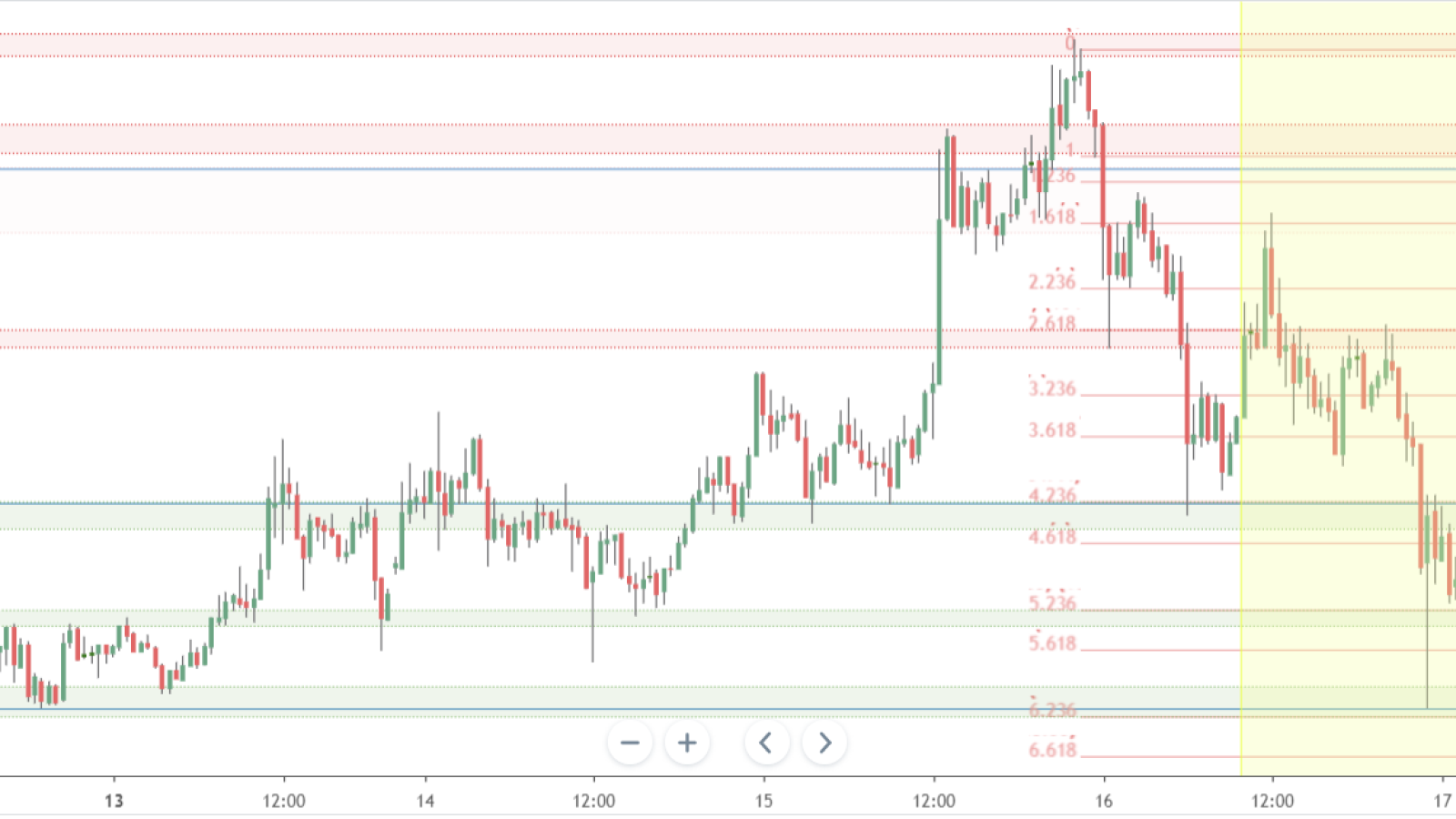 Checking the LTC price chart from EuroMotiff, look at the Support and Resistance Zones. After the dump, Bitfinex and others made a mess on the market, but Litecoin managed to stop its losses at the $84 level. Now, it looks like we might drop to the $80 area. $84 zone is holding so far but is getting rejected by subsequently lower fibs. Also, in the past FUD at tops comes in at least 3 rounds. Thus, EuroMotif expects another round of 'scary' news to drop prices. A drop to $80 wouldn't be good for Litecoin.
Litecoin just got rejected by long term trend line resistance, so if it is not able to go through, it will get rejected and pull back at 61,8% fib level or a 200 MA which can act as support. It means LTC might go as low as $54.
Ether is in consolidation/wedge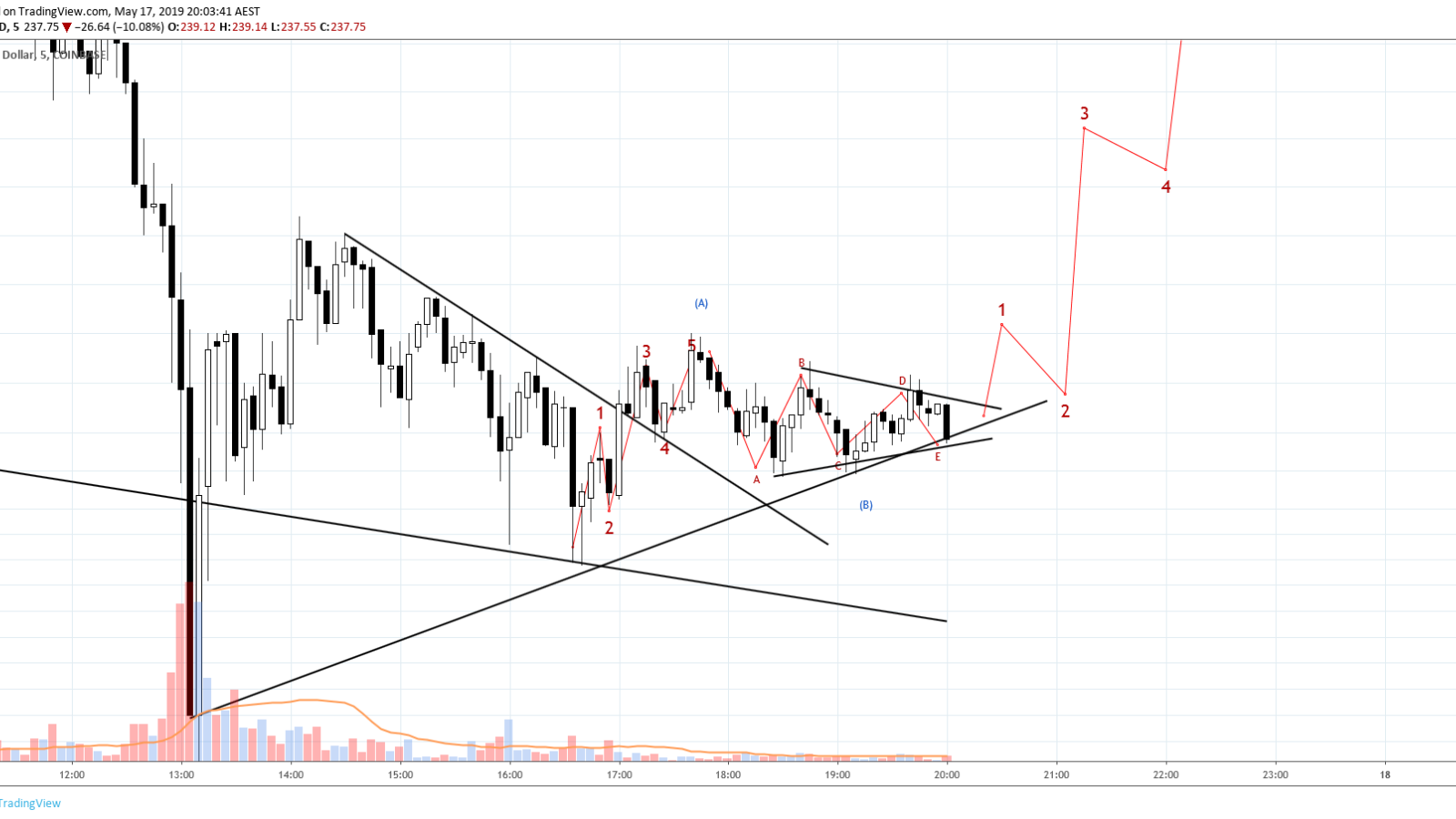 Initially, user hyryda saw LTC being in Wave 4, inside a bigger wave, 3.5 wave, impulse up to complete Point D and then a fall again for Point E and completion of the wedge pattern. After the pattern is complete we will see another rise in the price of Bitcoin/Ethereum. The smaller wedge looks like it's playing out longer and there could be a blast up from here. If this pattern actualizes, Ethereum has a chance to reach $250 again. If this scenario comes true, expect new resistance levels at $278 and $292. At the moment, key support is found at the $230.00 and $210.00 levels.
There's still a chance for EOS?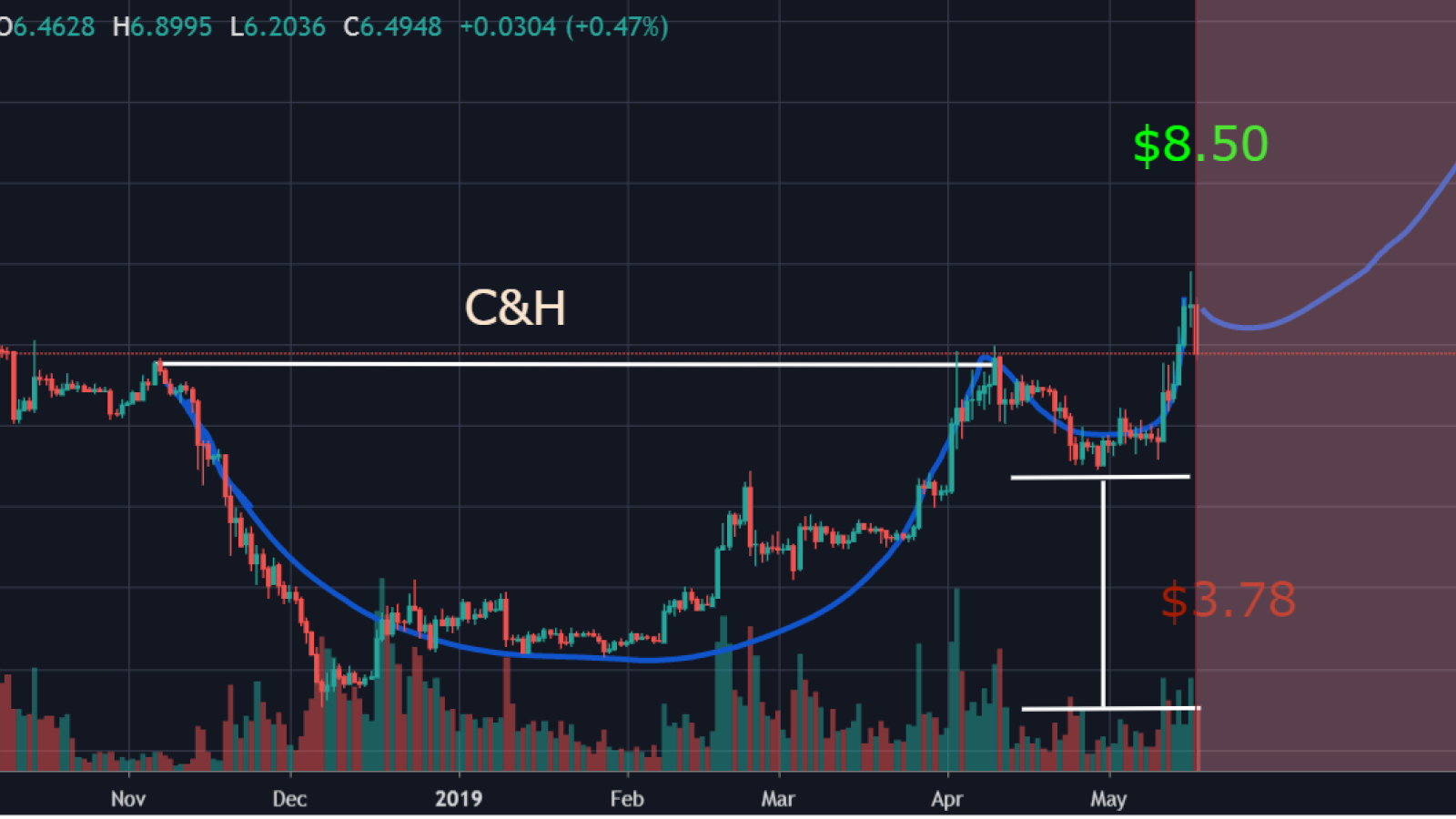 Looking at the EOS chart from quantacake, we see that cup and handle has broken out. Taking the difference between the bottom of the cup and the bottom of the handle and adding it to the top of the handle, we can expect about a $3.78 increase up to about $8.50. If the entire market holds up and stops falling for a week or two, EOS has the potential to reach the target.
Turns out, EOS depends on the entire cryptocurrency market to decide on its fate. With its current price at $5.8, it hasn't lost all potential yet.
XRP – Better hold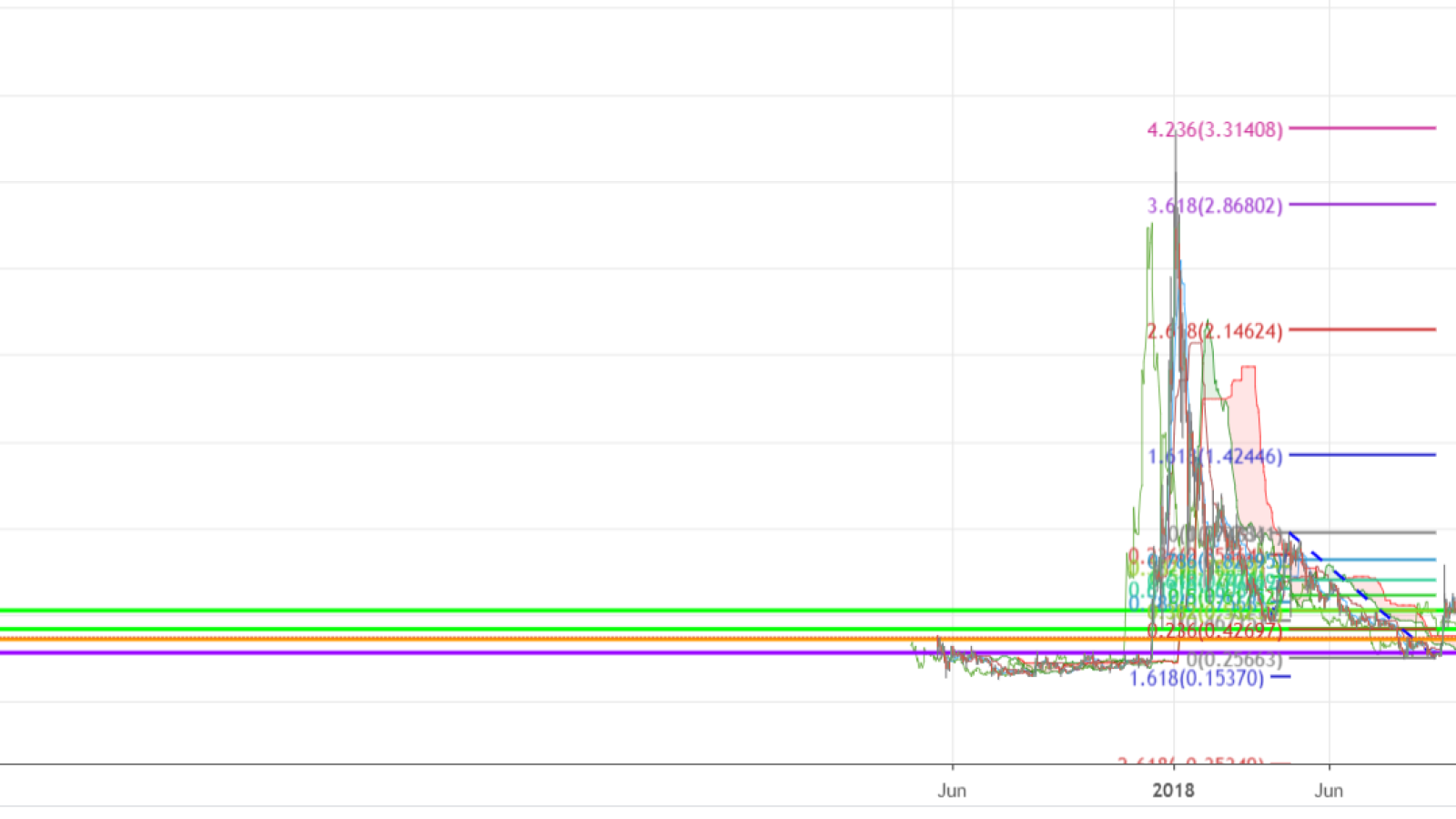 At the moment, Ripples' strengths outweigh its risks, and you may still consider taking profit at around $0.53, not higher. However, in the conditions of the current market, XRP could go back down to $0.366 and $0.28. That's why it would be wiser to continue holding it.
By the way, a lot of traders are still wondering why XRP hasn't done well during the previous bull run.
Ripple has been successful in developing cross-border payment solutions, adding a substantial number of partners to its network. However, its most popular products are not structured to utilize the XRP ledger – this is why the market saw the lack of volume and XRP hasn't grown as much as expected. With the release of xRapid, the company could capitalize on the current user base since it would further decrease the costs and time of cross-border transactions. This could push the adoption of the XRP ledger and the demand for the XRP token.
Bottom line
The recent fall of the crypto market hasn't left any cryptocurrency untouched – we witnessed a massive drop by 10-20%. The bearish market has already started, but it might not last too long this time. Besides, a few cryptos are still believed to reach higher highs. It's up to you to decide whether you want to sell your crypto reserves.
Price charts are taken from TradingView