Since Bitcoin's price has hit the $8,000 level, the crypto market value has soared by over $245 bln – that is a first for the past several months. Bitcoin is followed by Ripple's XRP in this ascending run, allowing it to reach $0.4, and a few other top ten coins are also raking in significant gains.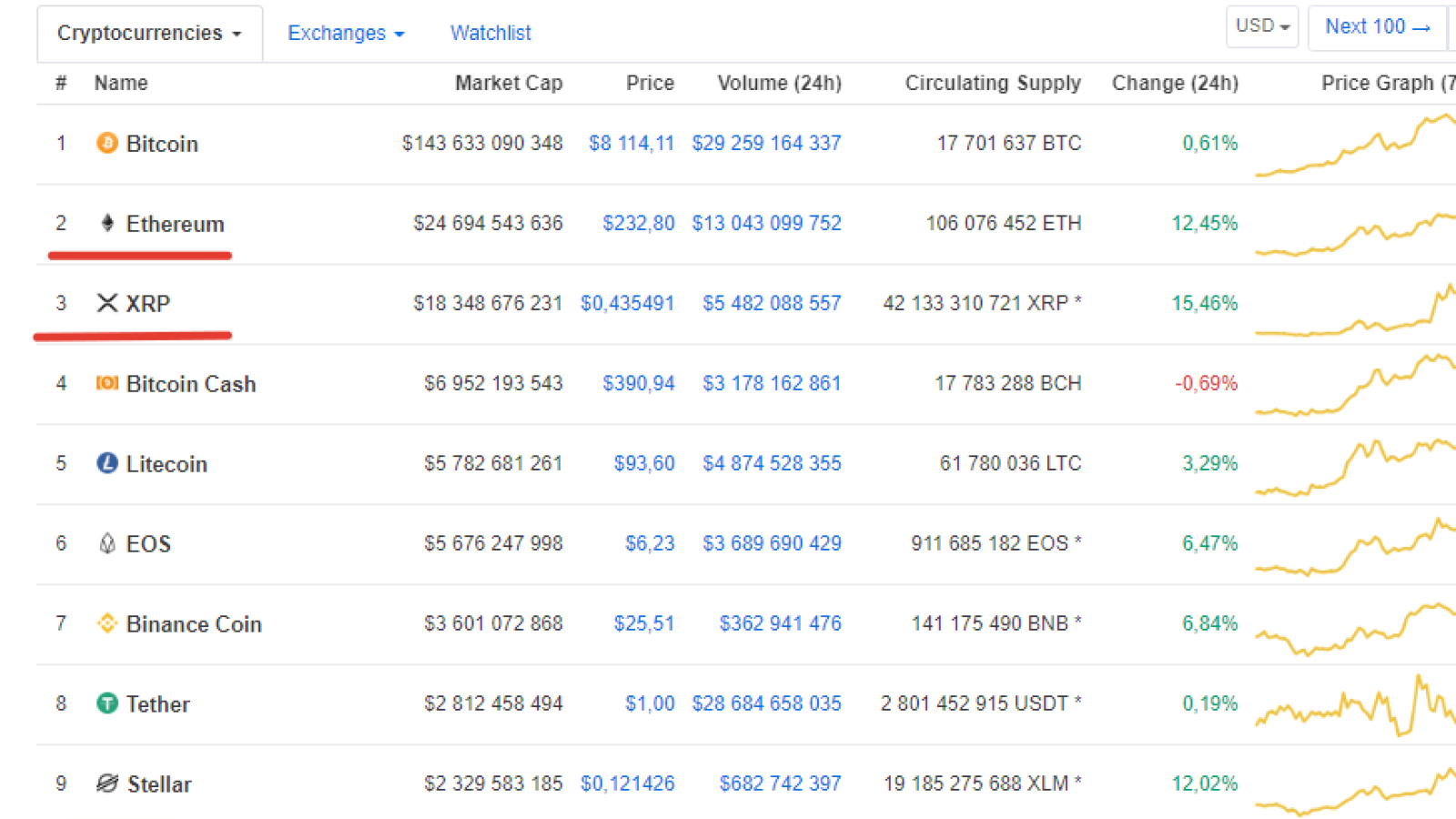 XRP is closely followed by ETH, TRX
XRP is the top gainer, trading at $0.43. Ethereum and three other coins from the end of the top ten list are also demonstrating a major rise.
This is due to the current speeches of crypto bulls at the Consensus 2019 conference. Besides, Coinbase is also encouraging growth with its announcement of expanding to 85 countries and adding XRP trading for NY state citizens. Bakkt is spurring the market too.
Just overnight, XRP's price rose from $0.38 to $0.43.
Last week, Ethereum got momentum caused by rumours about the CFTC preparing to approve ETH futures, and this week it has appreciated nearly 9 percent. Then ETH proceeded with growth and broke through the $200 level. Its current rate is $232.
Many put the recent TRX price surge down to the fact that Justin Sun has 'delivered' on his promise to give away two Tesla cars to winners. However, they were not actual Teslas but their 'USD equivalent', though about $8,000 less than the cheapest Tesla model.
Around a week ago, Justin Sun made a bold promise to get TRX back to the top ten in June this year and BitTorrent (BTT) to the top thirty list in Q2 this year.
ADA, XLM
The last two big gainers on the top ten list today are Stellar and Cardano. The coins hold positions #9 and #10 on the CoinMarketCap scale.