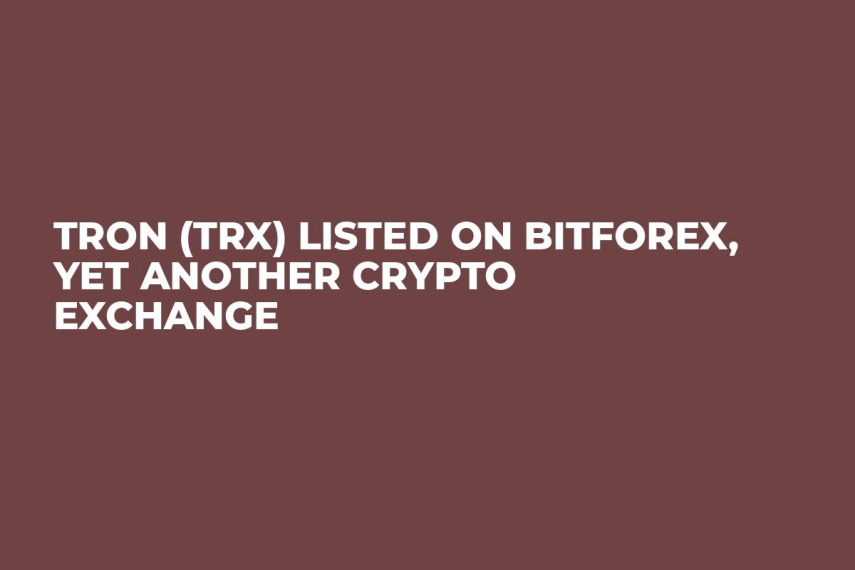 Cover image via U.Today
This the fourth time this week that another TRX listing has been announced– the first three exchanges that have partnered with TRON are CoinEX, Max and OTCBTC. This time BitForex has joined them.
This is certainly good for TRX since it plans to dominate the market and get to the upper part of the top coins' list. It is also giving it more investors' attention.
The new trading partner
Bitforex is a small scale platform. Its trading volume is currently, June 6, slightly over $14,400,000. Bitforex trades a limited amount of major coins. Still, it users are located in over 86 countries.
It offers traders ten cryptocurrencies in total, but the worthy ones among them are only Bitcoin, Bitcoin Cash, Ethereum and Litecoin. Now that TRX is added, it will become the fifth top coin for this exchange.
The current TRX situation
At the time of writing, TRX has been up 0.05 percent and is trading at $0,059. It very much looks like the coin is having some difficulty moving up. But, most likely, that is due to the fact that the MainNet launch is still being prepared.
Once TRX migrates from the Ethereum Blockchain by late June, we should see the TRX rates increase.
Basically, things do not look so bad. The coin is still among the top 10 currencies. Justin Sun, the TRON founder, is doing his best to promote TRX, getting it listed on various exchanges and striking new partnerships.
However, those, who are storing TRON's currency had better prepare to 'hodl' anyway. Overall, in the long run, things look pretty good for this platform.