A joint venture between American Express (AmEx) and LianLian Group received approval to process card payments in China. This made AmEx the first American company to gain direct access to the Chinese e-commerce environment and to process transactions in Yuan.
What's the connection with Ripple? Both American Express and LianLian are members of RippleNet, and the joint venture will use Ripple's ledger to provide fast and safe transactions, which will most likely have an effect on Ripple's native cryptocurrency, XRP.
Charts at a Glance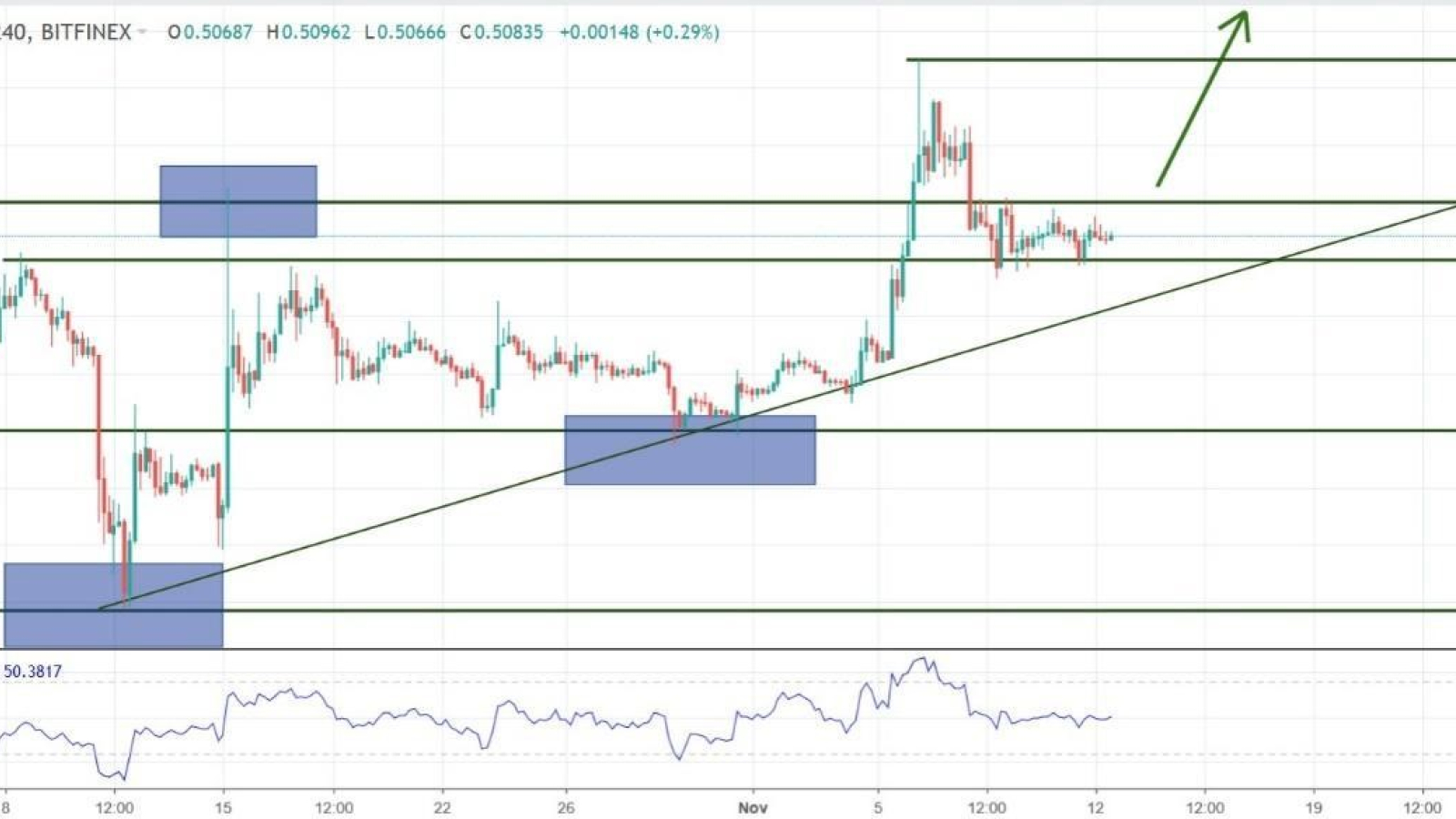 The last few days have been very slow for XRP/USD — similar to many other cryptocurrencies — and now the pair is stuck in a tight range between 0.50 support and 0.52 resistance. As shown by the bullish trend line on the chart above, the price is currently in an uptrend, but until the 0.50 – 0.52 channel is broken decisively, we will probably get more of this ranging, choppy movement.
We favour a bullish breakout above 0.52 mostly because Ripple (XRP) is benefiting from the positive news. In addition, the pair has bounced twice at 0.50 support and shown increased bullish pressure.
Support zone: 0.50 followed by the bullish trend line
Resistance zone: 0.52
Most likely scenario: break of immediate resistance and move towards 0.57 (during several days)
Alternate scenario: the pair remains inside the horizontal channel (0.50 – 0.52)