Cardano (ADA) has recently experienced a significant surge in price, with an impressive 17% increase. This price jump has caught the attention of investors and traders alike, as nearly all indicators for the cryptocurrency now display bullish data. The uptrend has been accompanied by a rise in profitability, a shift in the bid-ask volume imbalance and a change in momentum on the futures market.
The profitability of ADA has increased by 8%, indicating that the asset is becoming more appealing to traders and investors. This rise in profitability often draws more market participants to the cryptocurrency, further fueling its upward trajectory. Moreover, the bid-ask volume imbalance has tilted toward "buy" orders, suggesting that there is a strong demand for the cryptocurrency at its current price. This imbalance is a reliable indicator of buying pressure and can often lead to further price appreciation.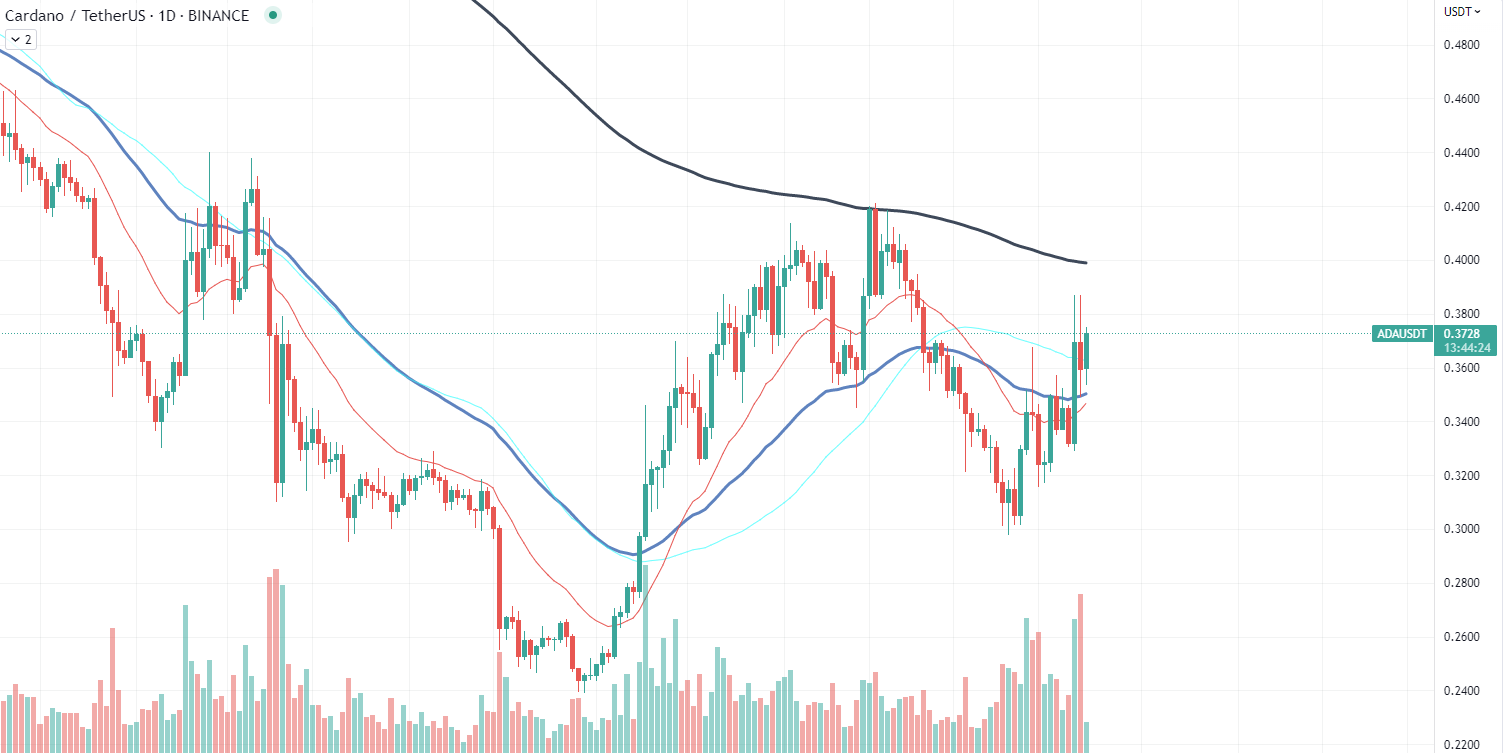 The momentum on the futures market has also turned bullish, which can significantly impact the performance of the underlying asset. As more traders enter long positions, overall market sentiment becomes more positive, encouraging further buying activity and driving prices higher.
In addition to these factors, ADA has managed to break through the 50-day moving average, a key technical level that has historically acted as a resistance or support for the cryptocurrency. This breakthrough is a strong signal that the asset is now in a bullish phase and could continue to climb toward the next resistance level, the 200-day moving average.
The trading volume for Cardano has also seen its most significant spike in the last 70 days. High trading volume is a sign of increased interest in the asset, and it can lead to more price volatility and potential gains for traders, who can capitalize on the heightened market activity.