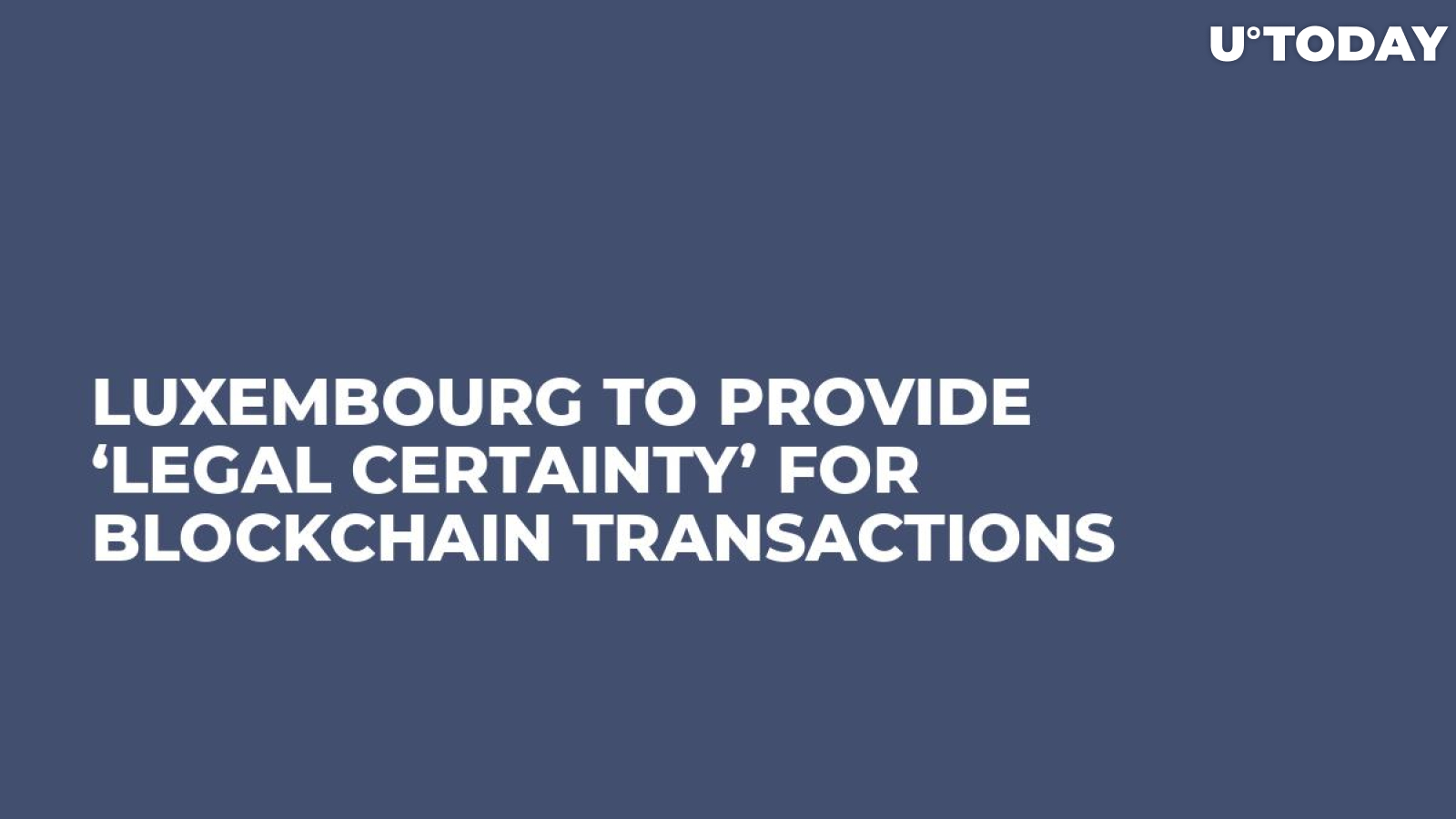 Cover image via U.Today
According to Finance Minister Pierre Gramegna, Luxembourg government tabled a bill last week seeking to create a legal framework for the use of Blockchain in transactions.
''The goal is to make sure that, if you do transactions using Blockchain, they have legal certainty and the same legal strength as if you had done the same transaction without using Blockchain, in a traditional manner," the Finance Minister told local media.
The government has submitted the draft law to parliament, but it will not have a chance to be discussed until the end of October when the new parliament will be sworn in.
Gramegna also stated that the new legislation, providing more legal certainty, is 'not a political issue at all,' and instead aimed at the financial sector.