The broader digital currency ecosystem is in a prolonged consolidation phase with the combined market capitalization retaining 0.27% growth to $1.05 trillion. Dogecoin (DOGE), the industry's first meme coin is adding little value to this growth as it has inked just 1.02% growth over the past 24 hours to take its price to $0.06305.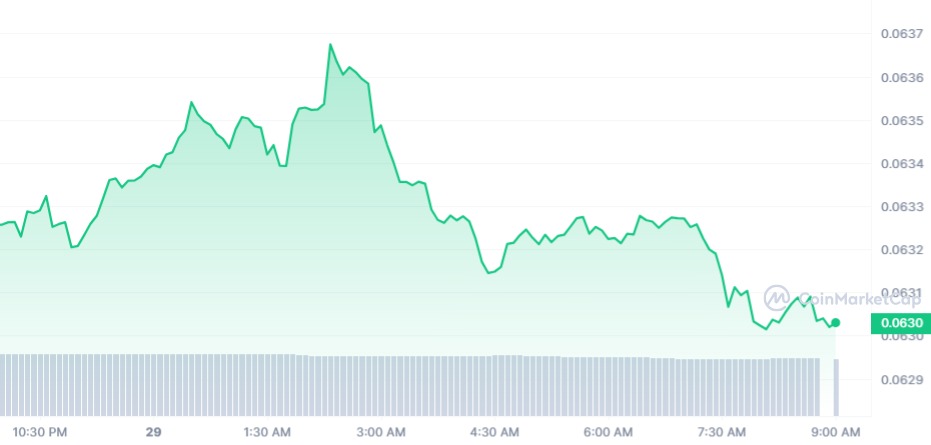 Dogecoin might maintain only a conservative dominance in the broader digital currency ecosystem; it is known to print a number of impressive moves when acting solo. From current on-chain data, the meme coin is ready for its next parabolic run, judging by the sustained positivity in its trading volume across the board.
However, the Dogecoin resurgence will benefit a great deal from one more unique trigger — a bullish tweet by Elon Musk. While Dogecoin is a major digital currency with its own community and leaning, Elon Musk still appears to be the most influential figure, who is responsible for the bulk of the price movement the coin has recorded in recent times.
The trigger from Musk is undefined and can happen at any time. Should it happen, however, it can amplify the bulk of the fundamentals the coin is currently showcasing at this time.
Dogecoin whale impact
Besides Elon Musk, Dogecoin can also benefit a great deal from the impact of market whales doubling down on their bags in recent times. As reported earlier by U.Today, there has been a massive accumulation of DOGE by large account holders to help cushion the circulating supply of the meme coin.
This cushioning is essential to help boost the price of the asset, and should there be a simultaneous stack up of DOGE and a post from Musk, we can expect a massive run in the price of the premier meme coin.