In the latest chapter of the ever-evolving saga between billionaire entrepreneur Elon Musk and the world of cryptocurrencies, Dogecoin (DOGE) has once again found itself at the heart of a whirlwind of activity. Musk, known for his eccentricities and influential Twitter presence, sent shockwaves through the crypto market with a single tweet, igniting a frenzy around the meme-inspired coin.
X is a dog & Doge friendly place!

— Elon Musk (@elonmusk) August 23, 2023
The effect was immediate and staggering. Trading data from Binance, the world's largest crypto exchange, revealed an eye-popping 81,300% surge in DOGE trading volume against USDT within the span of just one minute. This astronomical increase translated to a jaw-dropping 40.379 million Dogecoins changing hands. Interestingly, a deeper analysis of the Buying Selling Volume indicator unveiled a distinct pattern: 25.69 million coins were snapped up by eager investors, while the remaining portion was swiftly offloaded.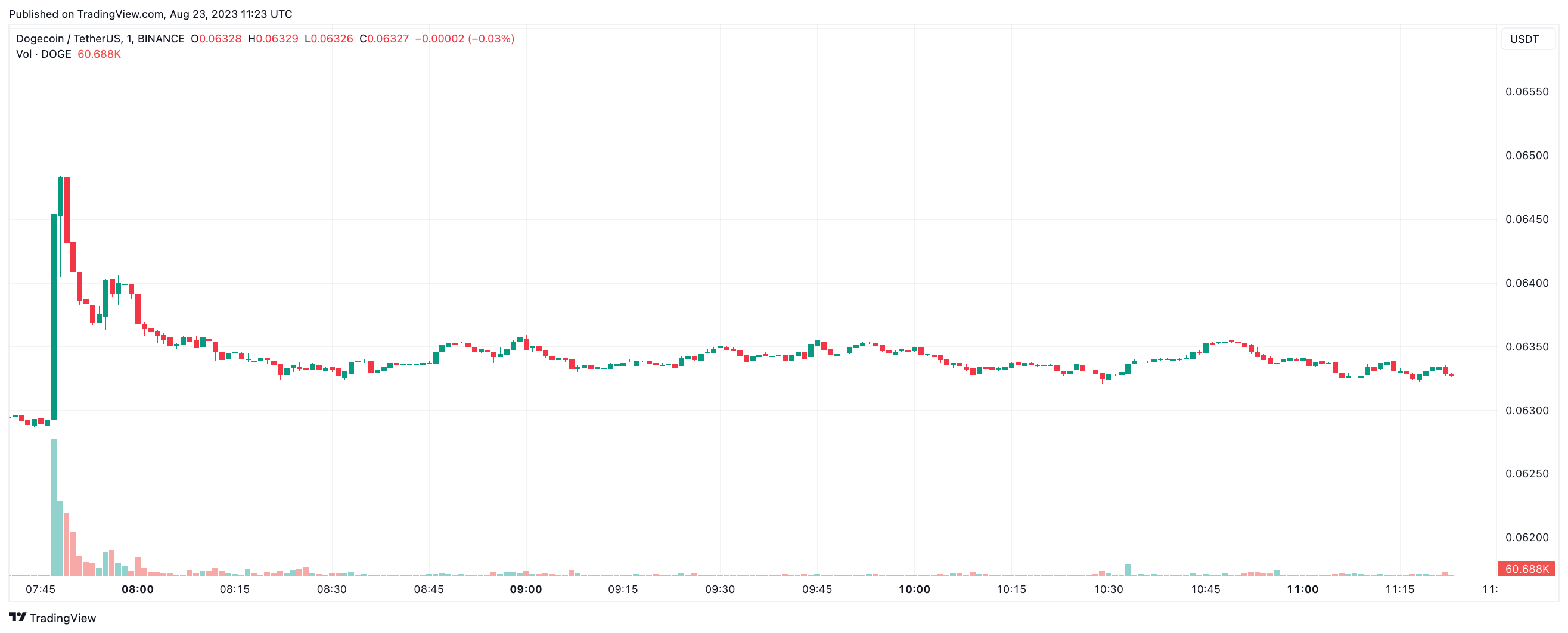 The aftermath of Musk's tweet propelled DOGE to a 2.57% surge in quoted prices. Yet, this bullish momentum was short-lived as the cryptocurrency's value plummeted by a staggering 80% within a mere hour.
This roller coaster ride serves as a stark reminder of the perils of relying on Musk's social media activity as a viable trading strategy. The recurring pattern observed in such instances has become a red flag for seasoned traders, suggesting a higher probability of losses. Adding to this complexity are lightning-fast trading bots that exploit these discernible trends with precision.