XRP has experienced a significant run-up, only to retrace its steps fairly quickly. What could be behind this sudden change in fortune? Let's dive into the data to find out.
Price Analysis: Roller coaster week for XRP
Over the past seven days, XRP has seen some remarkable price action. The asset started the week strong, showing promising signs of breaking through key resistance levels. However, the euphoria was short-lived as the asset retraced its gains almost as quickly as it made them. This kind of price performance often raises eyebrows and prompts investors to look for underlying causes.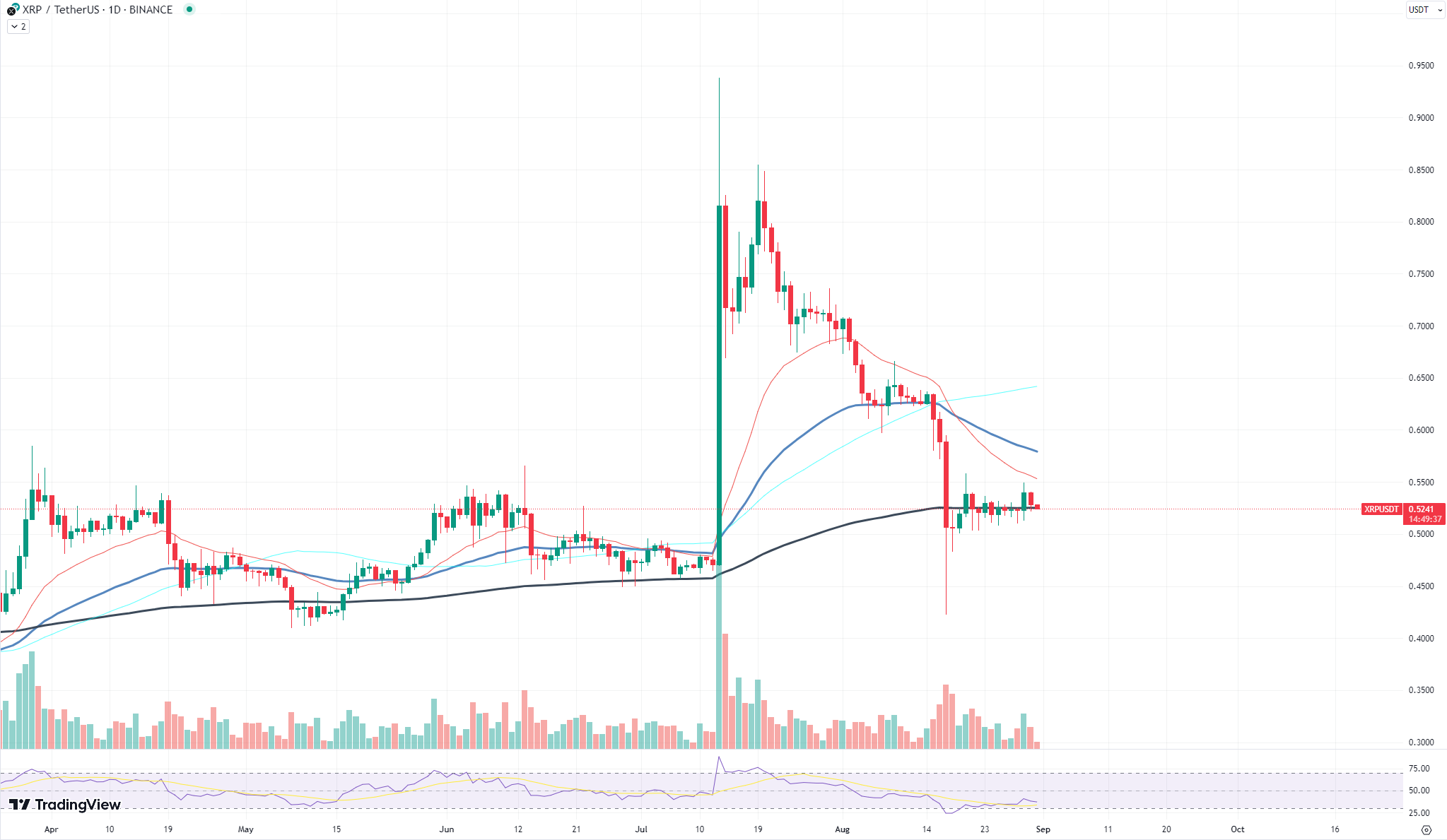 Transaction metrics: Surge in activity
One of the most intriguing aspects of XRP's recent price performance is the surge in network activity. According to data, on Aug. 30, the network recorded almost 60,000 new transactions. This is a significant uptick and could be indicative of increased trading activity or even speculative behavior.
New accounts and rolling selling
Another noteworthy point is the sudden increase in new accounts on the XRP network that received numerous transactions. This could be attributed to a fanlike selling pattern on centralized exchanges. In the crypto world, this kind of activity often points to "whale" behavior, where large holders of an asset move the market by making large transactions.
Whales at play?
The question then arises: Did whales manipulate the XRP market to deny it the chance to reach a new price threshold? While it is difficult to say for certain, the data does suggest that large holders could have played a role in the asset's quick retrace. The surge in transactions and the creation of new accounts that received multiple transactions could be a coordinated effort to influence the price.