XRP has seen a significant uptick in its value, gaining approximately 6% in just the last 24 hours. This makes Aug. 29th the strongest trading day for the digital asset in the entire month. However, it is worth noting that the cryptocurrency has already retraced a bit from its peak, indicating that the surge may be short-lived.
While the recent Grayscale v. SEC decision has been a catalyst for this surge, it is unlikely to sustain XRP's growth for an extended period. The decision has indeed given a temporary boost to investor confidence across the cryptocurrency market, but its long-term impact on XRP remains to be seen.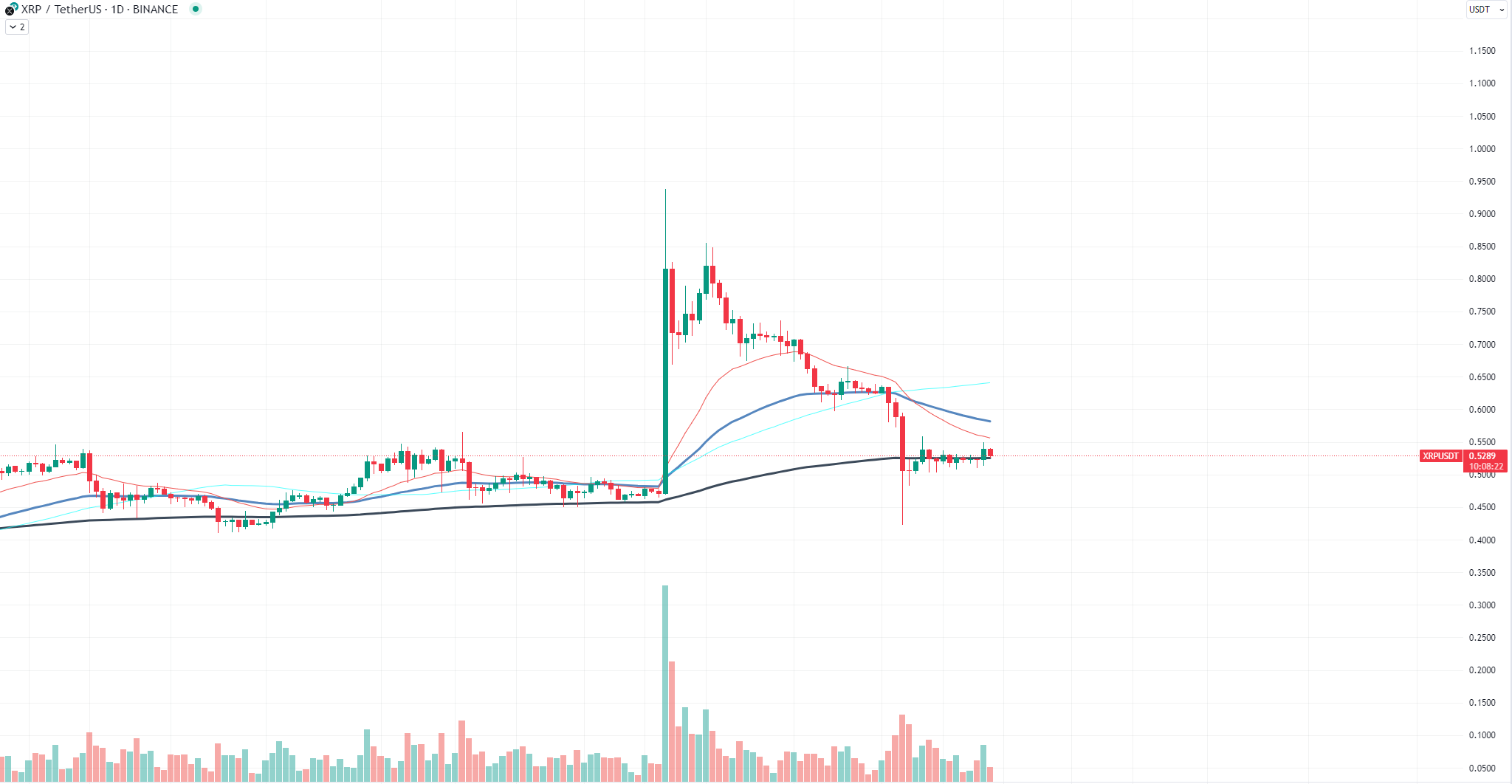 Short-term price analysis suggests that XRP could experience some volatility in the coming days. The 6% gain is a positive sign, but the subsequent retracement indicates that traders are taking profits, which could lead to a pullback.
The Grayscale decision is not the kind of fundamental change that could fuel a long-term rally for XRP. It is more of a sentiment-driven boost, and such boosts tend to be temporary.
DOGE's surprising move
Dogecoin (DOGE) has surprisingly capitalized on Grayscale's recent win over the SEC, showing a surprising uptick in its market value. This growth is particularly unexpected because Dogecoin has largely been stagnant, with its primary source of traction coming from Elon Musk's tweets on X (formerly Twitter).
The Grayscale v. SEC decision has had a ripple effect on the cryptocurrency market, boosting investor confidence and causing several digital assets to surge. Dogecoin, despite its meme status and lack of fundamental utility, has managed to ride this wave of optimism. This is surprising because Dogecoin has not been a typical beneficiary of such market-wide catalysts, often remaining isolated from broader market trends.
Price analysis indicates that Dogecoin has seen a moderate but noticeable increase in its value. While it is too early to predict a sustained rally, the current uptick is a positive sign for a cryptocurrency that has been largely flat in recent times. The Grayscale decision seems to have breathed some life into Dogecoin, at least for the short term.
Tron needs more power
Tron (TRX), the blockchain platform known for its strong DeFi side, has encountered a significant obstacle in its recent upward trajectory. Despite the market-wide growth fueled by the Grayscale v. SEC decision, TRX has been struggling to break past a formidable resistance level — the 50-day Exponential Moving Average (EMA).
As of Aug. 30, 2023, the price of TRX stands at approximately $0.07, according to recent data. For over a week, the asset has been attempting to breach the 50 EMA line, a level often considered a critical indicator of bullish or bearish trends. The inability to cross this threshold suggests that TRX may need more than just market-wide optimism to sustain its upward momentum.
The Grayscale v. SEC decision has been a catalyst for many cryptocurrencies, igniting a wave of positive sentiment across the market. However, TRX seems to be lagging in this rally, unable to capitalize fully on broader market dynamics. This stagnation could be a cause for concern among investors, who might be expecting TRX to ride along with the general market uptrend.
Price analysis indicates that TRX is in a precarious position. If it fails to break the 50 EMA resistance soon, it could signal a lack of strength in its current trend, possibly leading to a reversal. On the flip side, successfully crossing this line could open the doors to a more extended rally, aligning TRX with the market's overall positive sentiment.