If yesterday the price of Bitcoin was going up along with the other coins, today, the situation is vice versa. There is a vivid picture of money flow into the leading cryptocurrency. However, it is not a problem for the cryptocurrency market, as it looks that BTC is able alone to push the total market cap to its previous highs.
On the possible reasons for such growth is that Bloomberg and other popular media have started to talk and the ''golden cross'' pattern, according to which there is no way back to the bearish trend.
Currently, Bitcoin's market capitalization is approaching a psychological mark at $100 billion, when domination rate keeps increasing.
The following technical analysis will help you better understand further movements of BTC.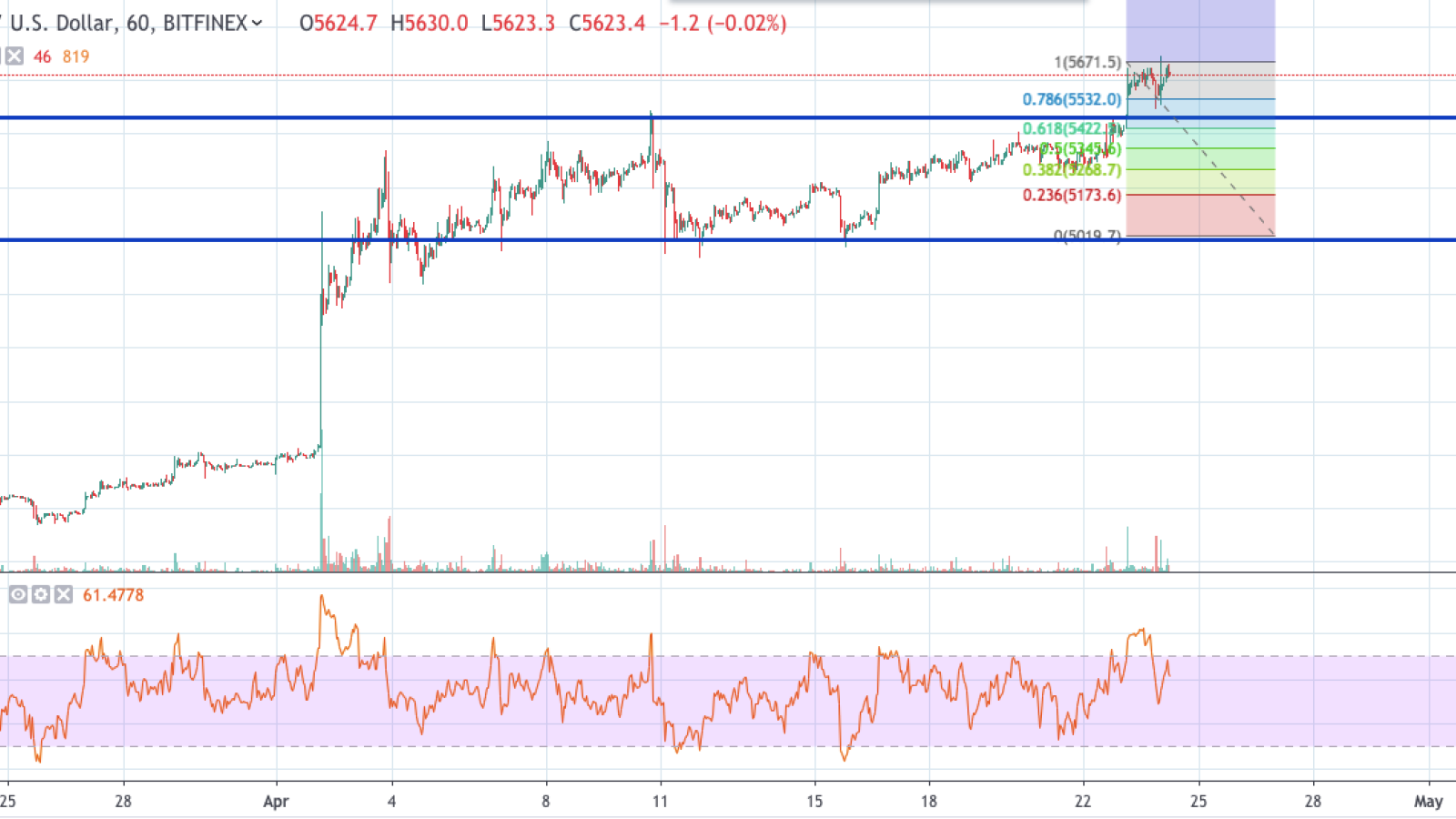 On the 1-hour chart, the asset is located in the overbought area, which is confirmed by the Fibonacci retracement. BTC needs a rollback to accumulate its position, so a correction to the $5,422 mark (61.8%) is highly possible.
On the other hand, the RSI indicator is moving to the overbought zone; however, it has not touched it yet. Supposedly, it can achieve it when the price reached $6,000. In that case, a fall should happen.
Now, let's get into the 4-hour chart.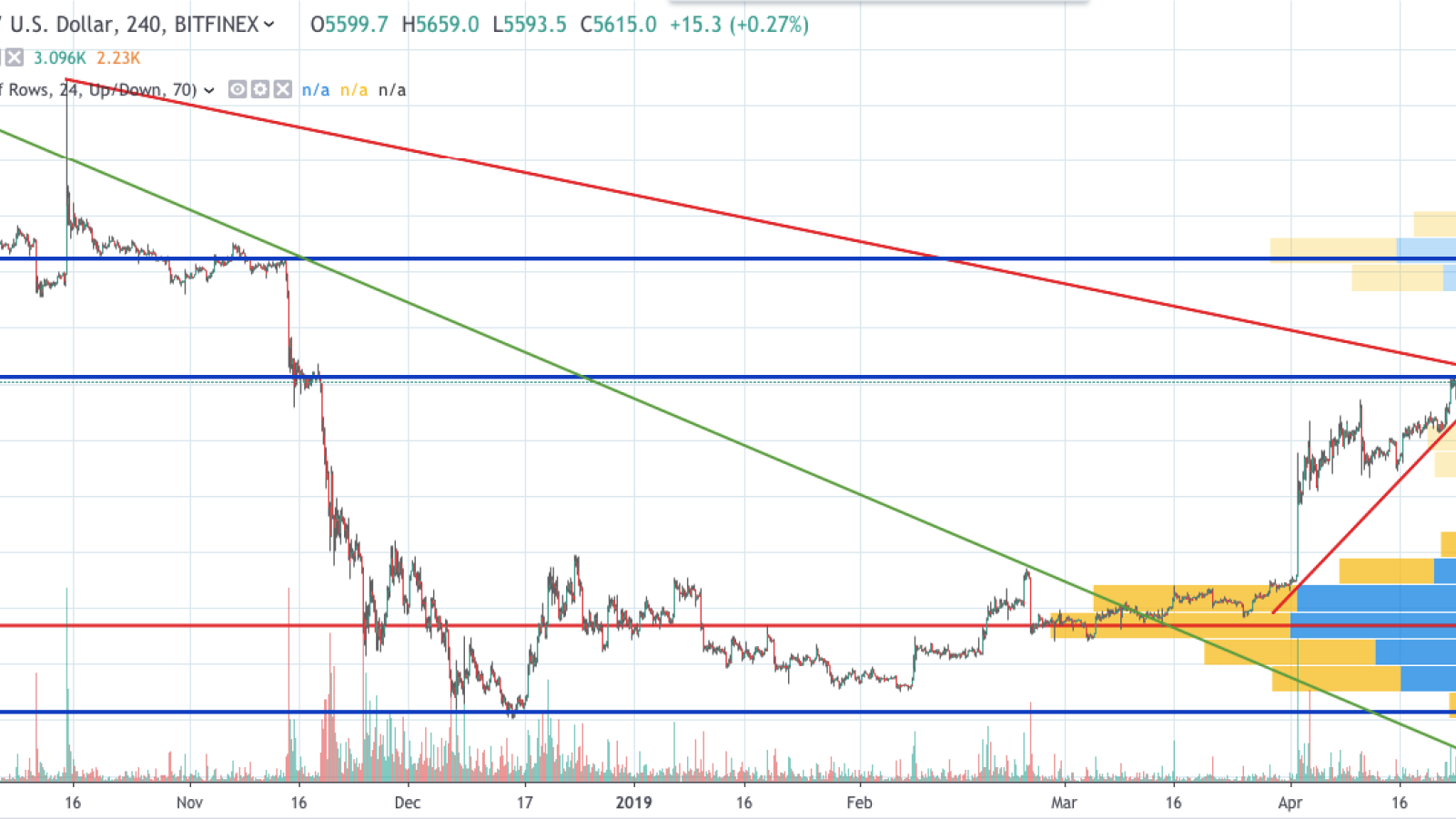 Bitcoin managed to break the crucial resistance line at $5,650 from November last year, however, could not fix it and bounced back to the $5,600 area where it is trading now.
$5,650 is a vital point on the way to $6,500 where the next resistance is located. Reaching new levels is possible only in case of high trading volumes. In this regard, if traders switch to altcoins back, BTC could not go up so fast.
If other coins keep stagnating, Bitcoin has all the chances to reach $6,000 till the end of the current week.