Since the bearish trend has established itself, traders switched to 'Accumulation mode', and wonder how high BTC can go down the road. There's no doubt that the crypto market is entering a new cycle and is preparing surprising moves. Trading advisors are very optimistic, and suggest that the "Fear of Missing Out (FOMO)" has a huge impact on cryptocurrency markets, contributing to BTC's performance in the short to medium term. How high can BTC go? Let's compare BTC price predictions from TradingView with expert opinions.
To $10K in a few weeks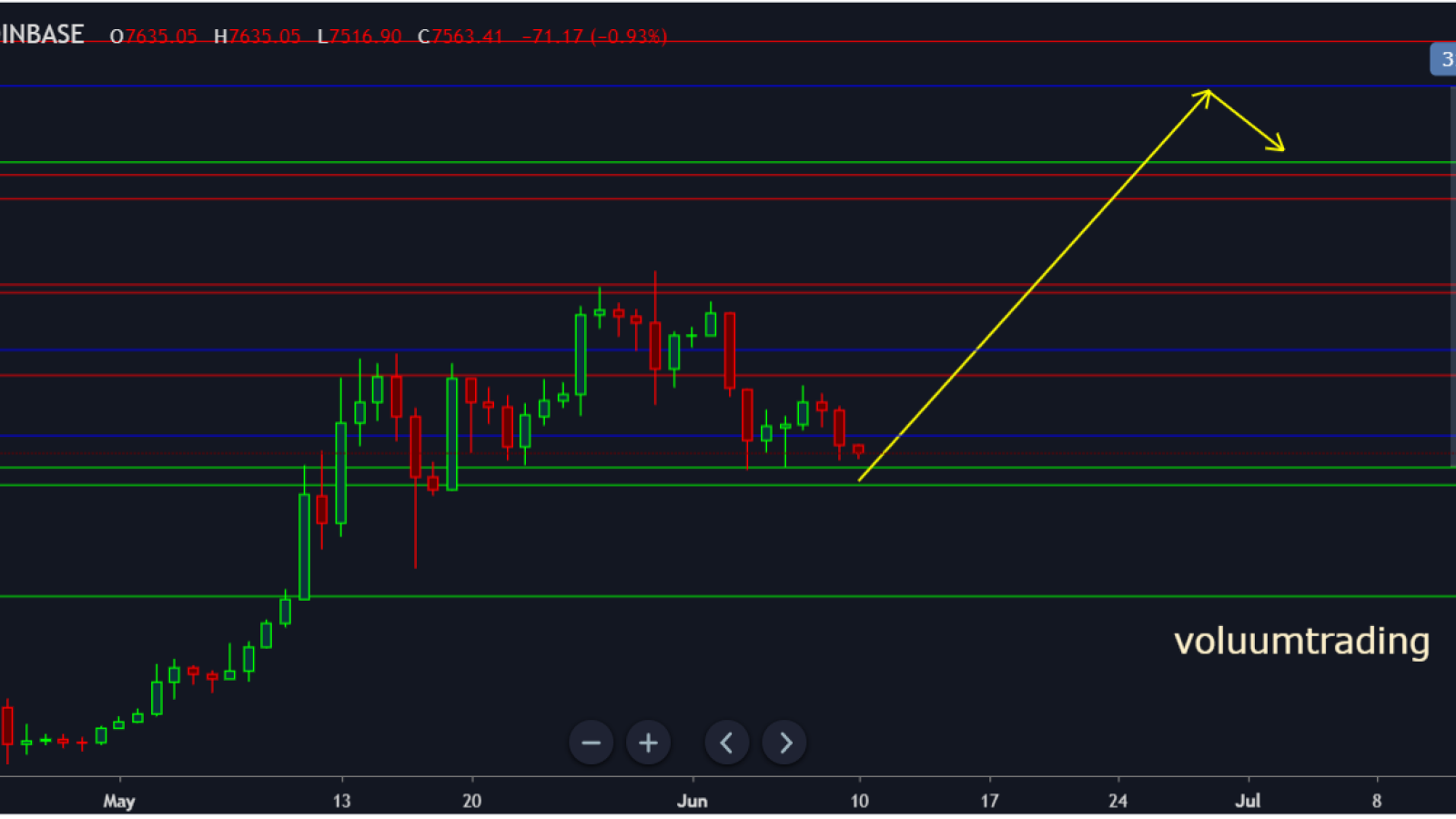 According to BestCoach, BTC will climb to $10,464, which will take 1 to 4 weeks to be achieved. 42% growth will be achieved due to the growing volume that Bitcoin needs to replenish in the nearest time.
Market manipulation and two ways of development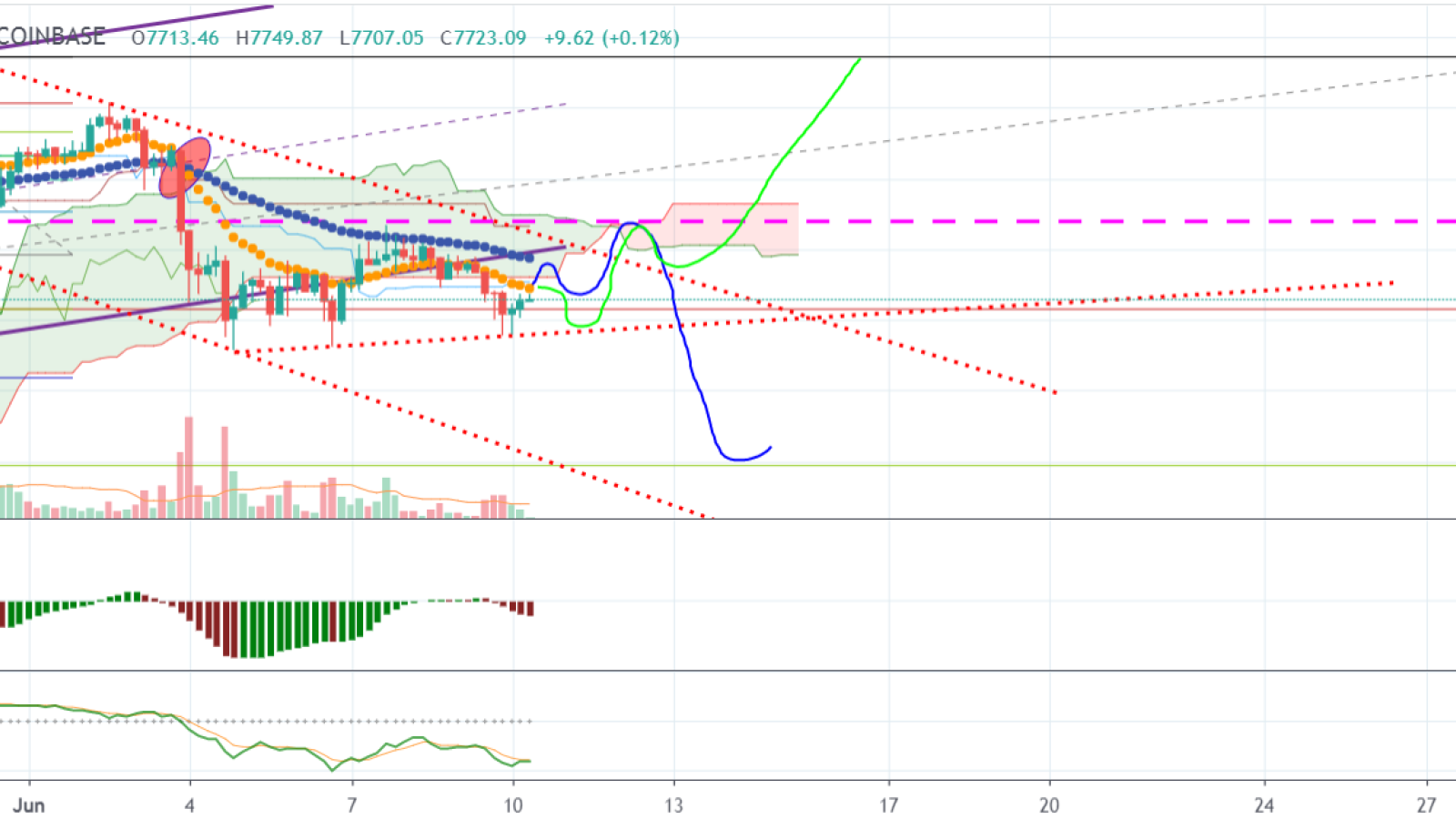 As we see, there is no volume to make the BTC price higher, but market manipulation may stretch it up all the way to $8,200 or higher in the nearest period. But what's next?
There are two possible scenarios that can actualize. Flash crash is the third one, but it's not viable.
If we break up from a downtrending channel with fake volume, we start to go lower again.
In the second case, Bitcoin can break out and slightly go up while the market shows weakness.
It might continue going sideways before the volume is accumulated.
100 DMA pattern coming into play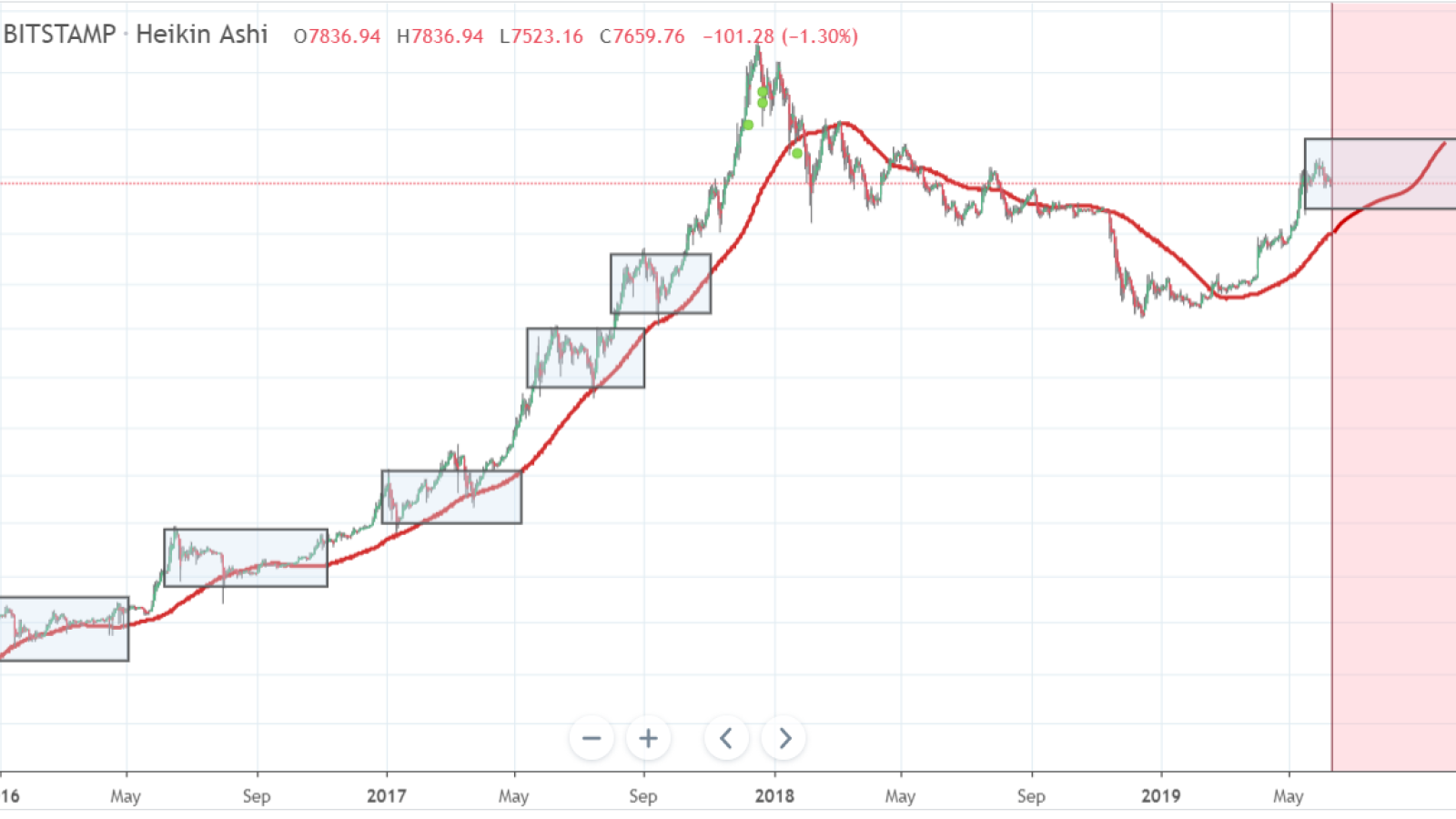 According to gjmullen, we might see BTC touching the 100 DMA but probably not for a good number of days. In the meantime it is likely to form any one of the similar patterns from the past – they are shown on the table.
As the 100 DMA rises it likely means the point that starts the next bull leg will be higher than where the 100 DMA sits today – BTC will surpass $10K easily and, probably, even double in price.
$10K after July
As we can see on the chart from the Spanish-speaking trader:
The price shows a 123 pattern of impulse, correction, typical impulse, accompanied by sales volume. Therefore, a further fall is expected, but it may possibly touch the upper structure for the third time before the fall with momentum.
A double ground with force is expected, to get the novices out from fear and then a strong impulse in the purchase. This pattern is seen in previous years before acceleration in the price.
Thus, BTC might double after touching the bottom.
Can BTC go higher?
"The $10K price will only start the bullish sentiment," Fundstrat researchers assure. FOMO at level 10 will drive crazy BTC growth once the $10K target is reached. They analyze the market and claim it happened in 2017 when BTC soared after touching $4,500 point.
Wall Street experts share the opinion claiming that once $10,000 is breached, Bitcoin will make a fast and violent jump to $20,000.
Any higher bids? Some analysts claim that the upcoming block reward reduction can make Bitcoin cost even $40-$55K! How is that possible?
Since BTC abides by similar valuation rules like gold, its inflation rate can be used to determine a "fair" valuation. As it stands, Bitcoin has an SF ratio of around 25, implying an inflation rate of 4%. Once the halving hits, however, Bitcoin's SF ratio will move past 50 to approach that of gold, giving BTC a lower inflation rate than most fiat currencies.
With there being a "nice linear relationship" between SF and the market valuation of an asset, Bitcoin's market cap can reach $1 trillion, giving each coin a price of $55,000.
Bitcoin price charts by TradingView