Bitcoin is once again capturing the attention of renowned trader John Bollinger, who sees potential for a bullish trend. On Monday, the digital asset reclaimed its $27,000 price point, but it is yet to be seen whether this is the start of another rally.
Understanding the Bollinger Bands
Bollinger, famous for developing the 'Bollinger Bands,' a set of trend lines plotted in and around the price structure of a traded asset, took to Twitter to discuss Bitcoin's recent price movement.
Bollinger Bands are primarily used to measure the market's highness or lowness relative to previous trades. "And there is the first tag of the upper Bollinger Band after a new set of controlling bars was established at the lower band. The question is now can we do a walk up the upper band? Too early to answer," tweeted Bollinger. This analysis suggests a tentative optimism; the Bitcoin price tag on the upper Bollinger Band could indicate a potential upward trend, but Bollinger remains cautious.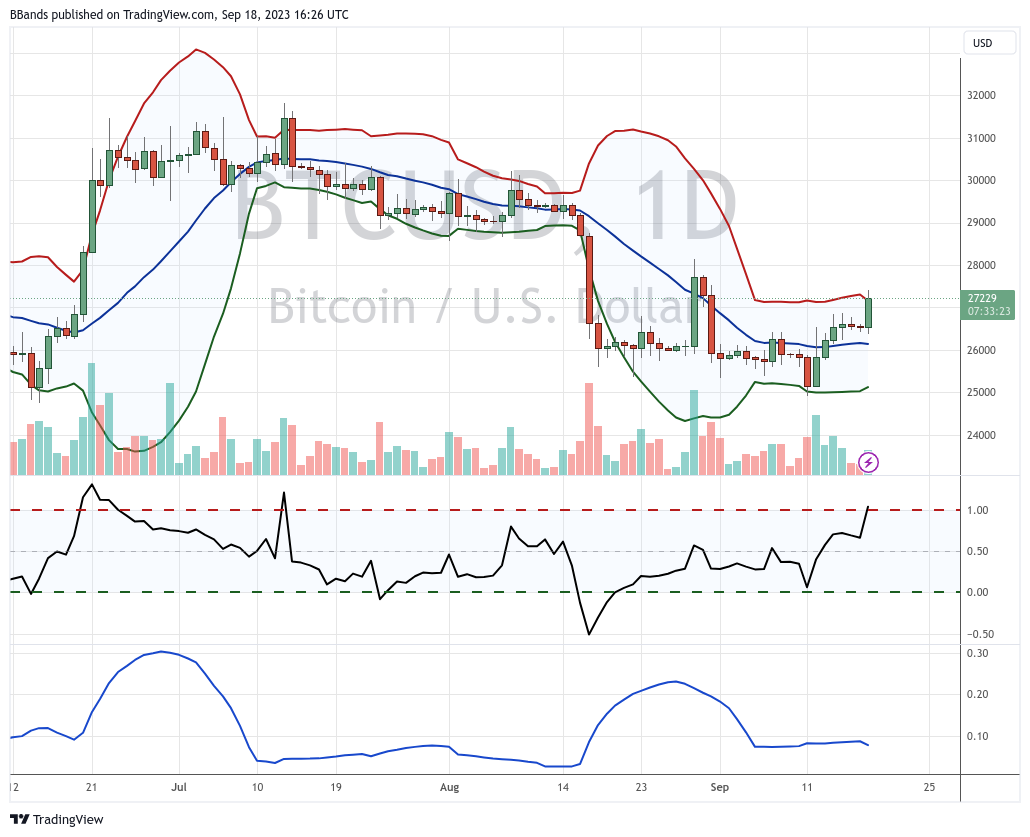 Bitcoin reclaims $27,000
CoinGecko data showed that Bitcoin's price reached $27,000 and its market dominance crossed the 50% threshold on Monday. This marks a substantial shift in market dynamics, particularly as many altcoins are either stagnant or declining in value. Although Bitcoin's price is still 4.5% below its June high and 22.5% down from its January peak, it has shown resilience compared to other cryptocurrencies. Ethereum, its closest competitor, is slightly underperforming despite the recent upgrade buzz.