Bitcoin, the world's largest cryptocurrency by market cap, has experienced a surprising spike, breaking above the $30,000 price point for the first time since April 19.
The notable upswing caught the attention of legendary trader John Bollinger, who commented on the cryptocurrency's momentum, stating, "The first pattern failed, but the second one didn't." Bollinger's assessment suggests the possibility of continued upward movement for Bitcoin.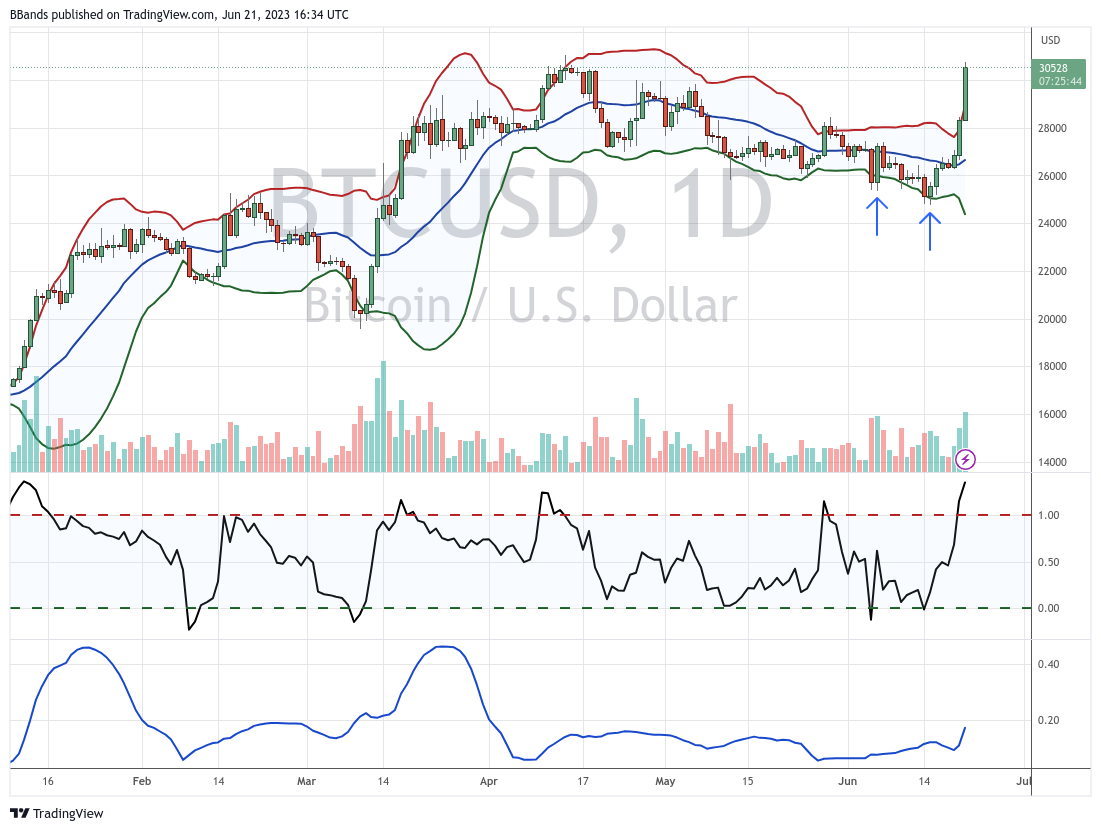 Dave the Wave added to the discourse surrounding the stock's volatility. His tweet detailed an analysis of Bitcoin's monthly moving average convergence divergence (MACD) showing a bullish recross after nearly two years.
While these patterns are complex, the implication of Dave the Wave's analysis aligns with Bollinger's prediction for the potential further growth of the cryptocurrency.
There has been significant activity within the cryptocurrency investment arena. Most notably, financial heavyweights
BlackRock
and Invesco have made moves toward exchange-traded fund (ETF) filings. Specifically, BlackRock filed an application last week for what could become the first-ever spot Bitcoin ETF in the U.S.
At press time, Bitcoin is trading at $30,115 on Bitstamp. Between optimistic analyses from market experts like Bollinger and Dave the Wave and growing institutional interest in Bitcoin ETFs, the outlook for Bitcoin appears promising.
Unfolding events in the coming months will reveal if these indicators will lead to a sustained bullish trend for Bitcoin.