Glassnode analytics company has reported that the number of new BTC wallets has surged to a new all-time high.
The same can be said about the number of Bitcoin transactions over the past twenty-four hours, according to recent data revealed by the company.
Number of active BTC addresses hits 1-year high
According to Glassnode, a company working in crypto data, Bitcoin fundamentals have improved, reaching some new major highs regarding BTC wallets and the number of recent transactions.
A short while ago, the number of active BTC addresses reached a one-year high, totaling 60,379.667, compared to 59,627.458 – the reading from June 11 of this year.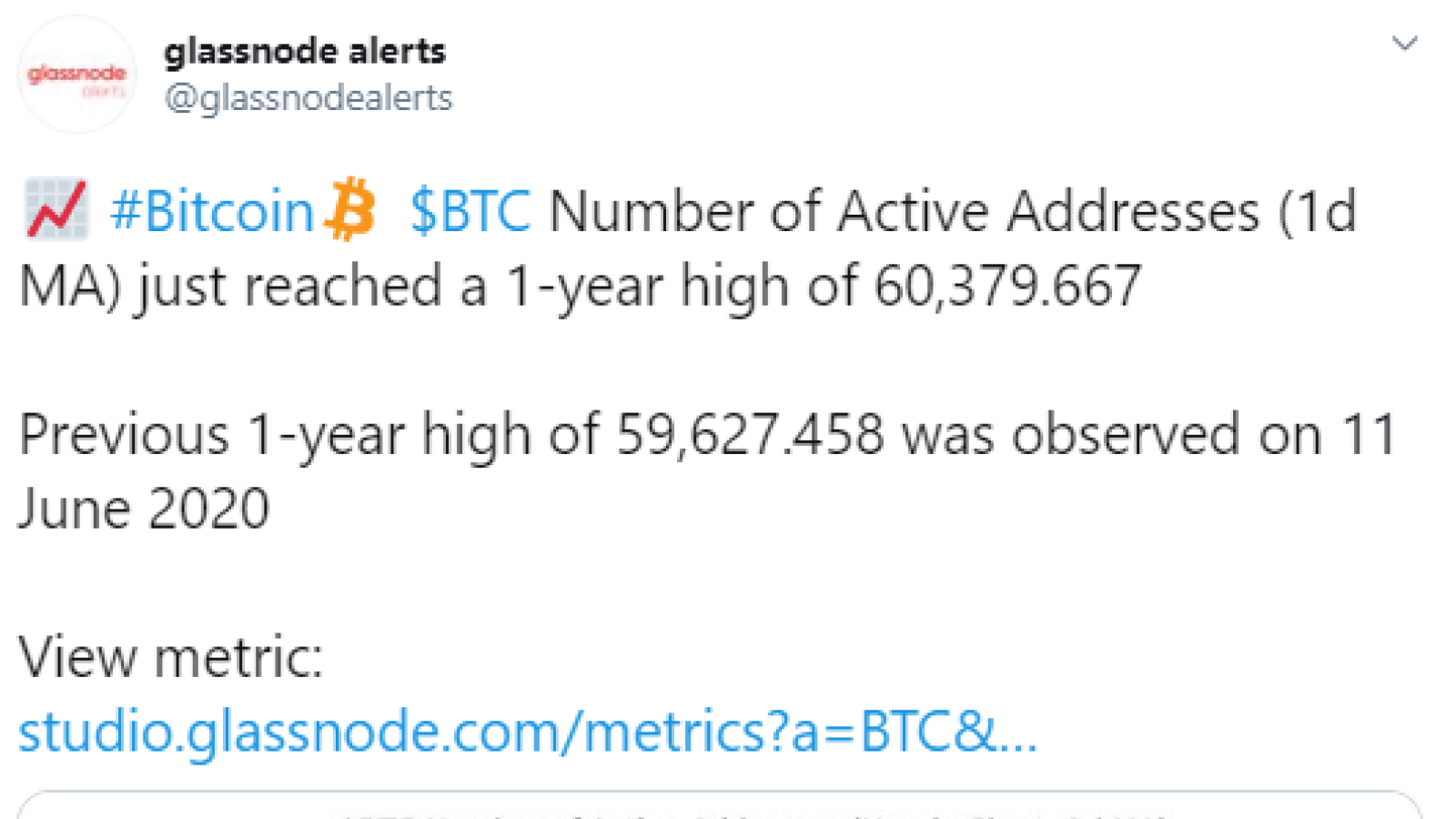 The number of new BTC addresses has also soared to a two-year high. Presently, it amounts to 22,390.500, whereas on June 26 of last year, the two-year high was 22,387.083.
Number of Bitcoin transactions rises 30.3% over past 24 hours
As per data published by Glassnode, the number of BTC transactions made in the past twenty-four hours has risen 30.3 percent, totaling 15,865.375.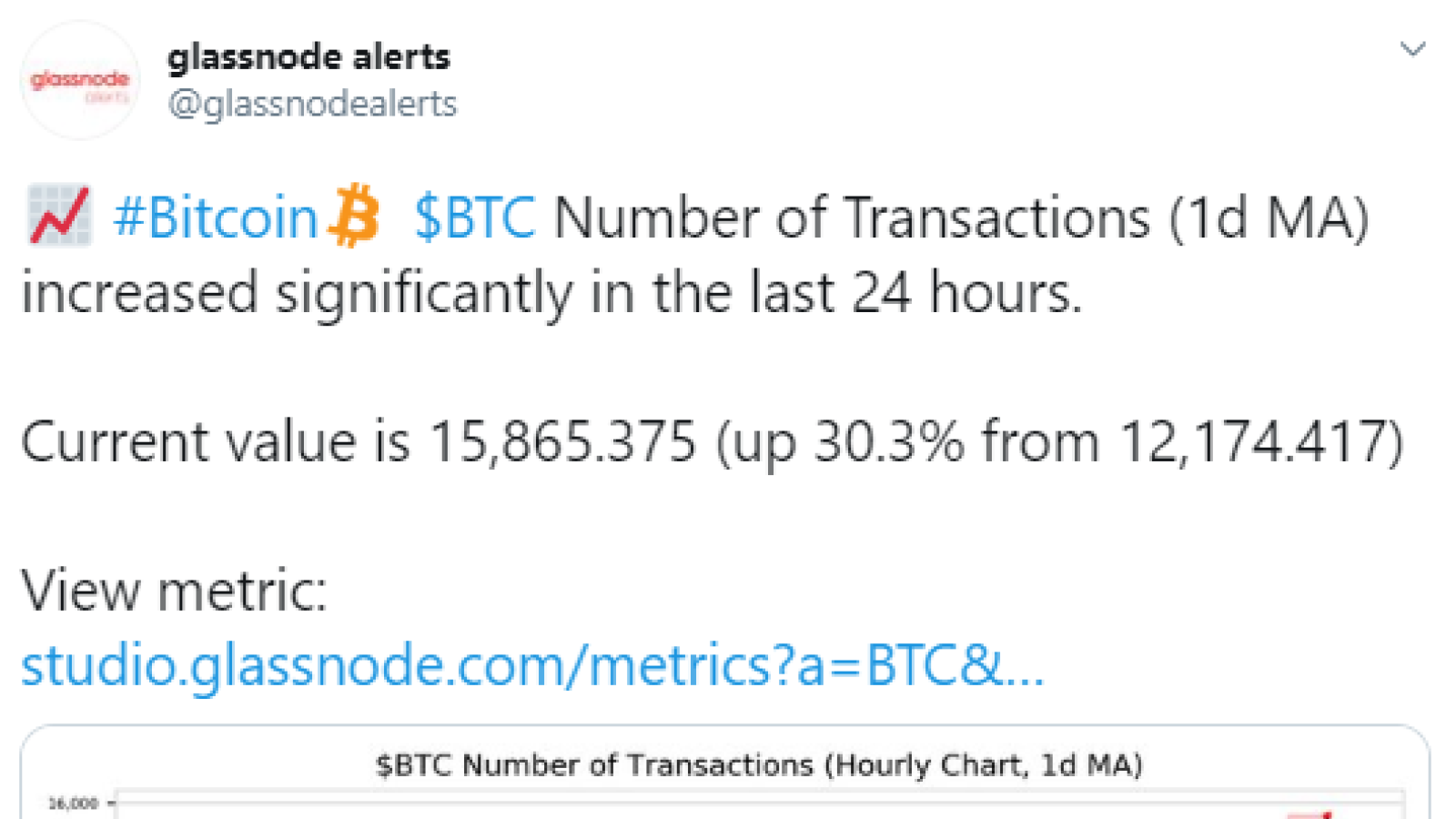 The overall statistics regarding BTC transactions now also totals 15,865.375 – that's a ten-month high compared to the previous reading from February 14, 2020.
Over $1 bln worth of Bitcoin moved
The aforementioned data matches what some analysts have recently been saying about the surging interest of institutional investors in Bitcoin and BTC-related products.
The Grayscale fund is a good example of this.
Crypto whales have also become more active this year. Earlier this week, two transactions bearing staggering amounts of BTC (worth around $900 mln and $200 mln) were performed.
The larger one, worth $900 mln, is believed to be initiated by the owner of one of the richest BTC wallets.