Coingecko, an industry-level analytical team, documented all of the sorrowful events the sector has experienced in Q1, 2020.
With an overall cryptocurrency market cap decrease of 5.03%, Bitcoin (BTC) closed Q1, 2020 as the worst performing of the top blockchain league. It witnessed the most significant gains among the top 5 at almost 11% followed closely by XRP (10%).
Stablecoins on a march
As the only hedge against market uncertainty, stablecoins experienced dramatic growth in Q1, 2020. The total supply of these assets surged 32% reaching $7.5B. The U.S. Dollar Tether (USDT) accounts for almost 80% of this growth. Its domination gained 1.6% and is now estimated at 84.4%.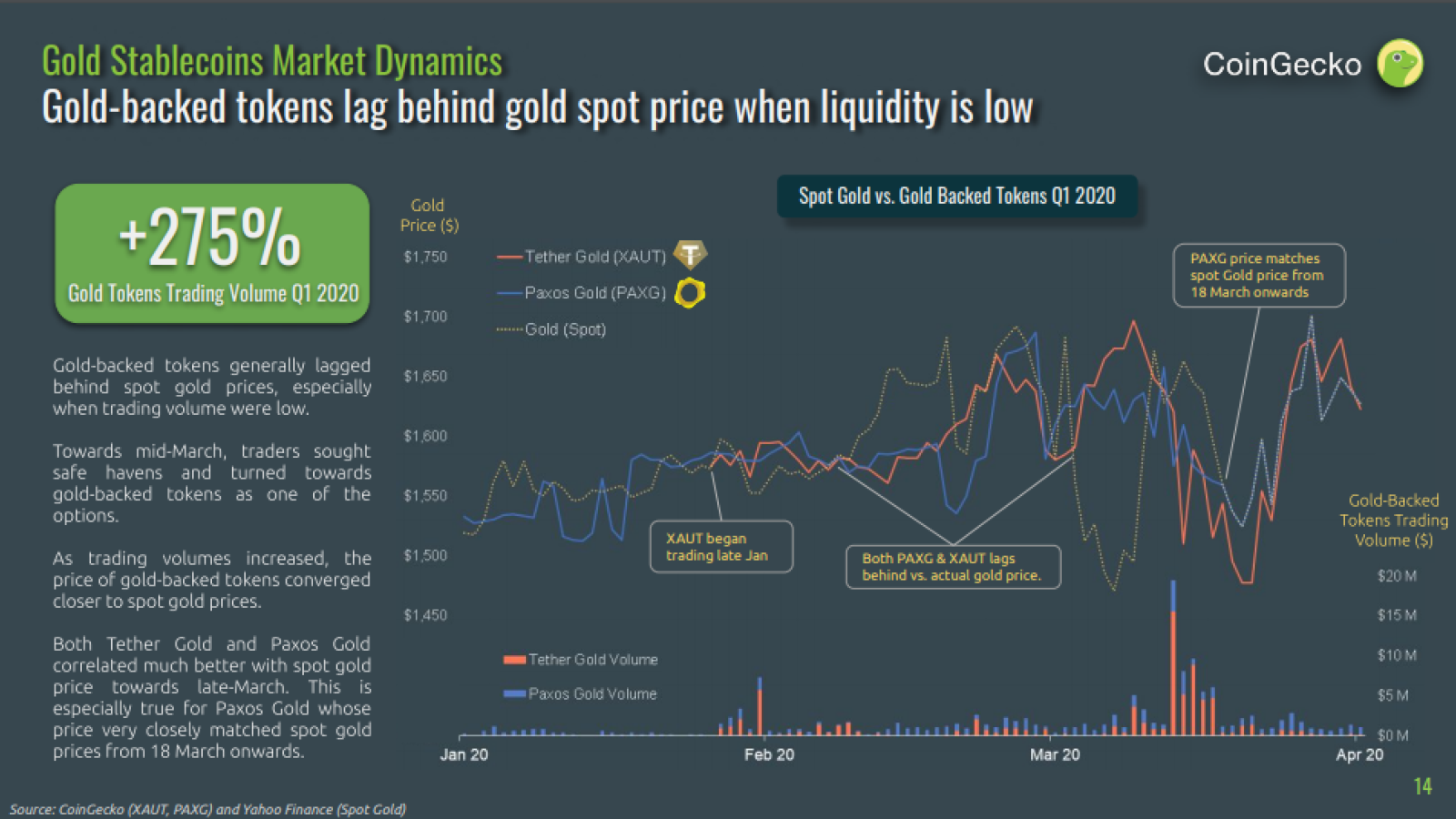 A 'Discovery of the Quarter' award should go to gold-backed stablecoins, namely Tether Gold (XAUT) and Paxos Gold (PAXG). Their trading volume increased three times over.
Decentralized finances (DeFi) need better security
In the decentralized financial applications (DeFI) market, this period was marked by many painful events. When the Ethereum (ETH) price dropped to almost $80 on March 12, numerous Maker's Vaults were liquidated. Due to the failure of protection mechanisms, some bids were executed at $0 for 30,000 ETH.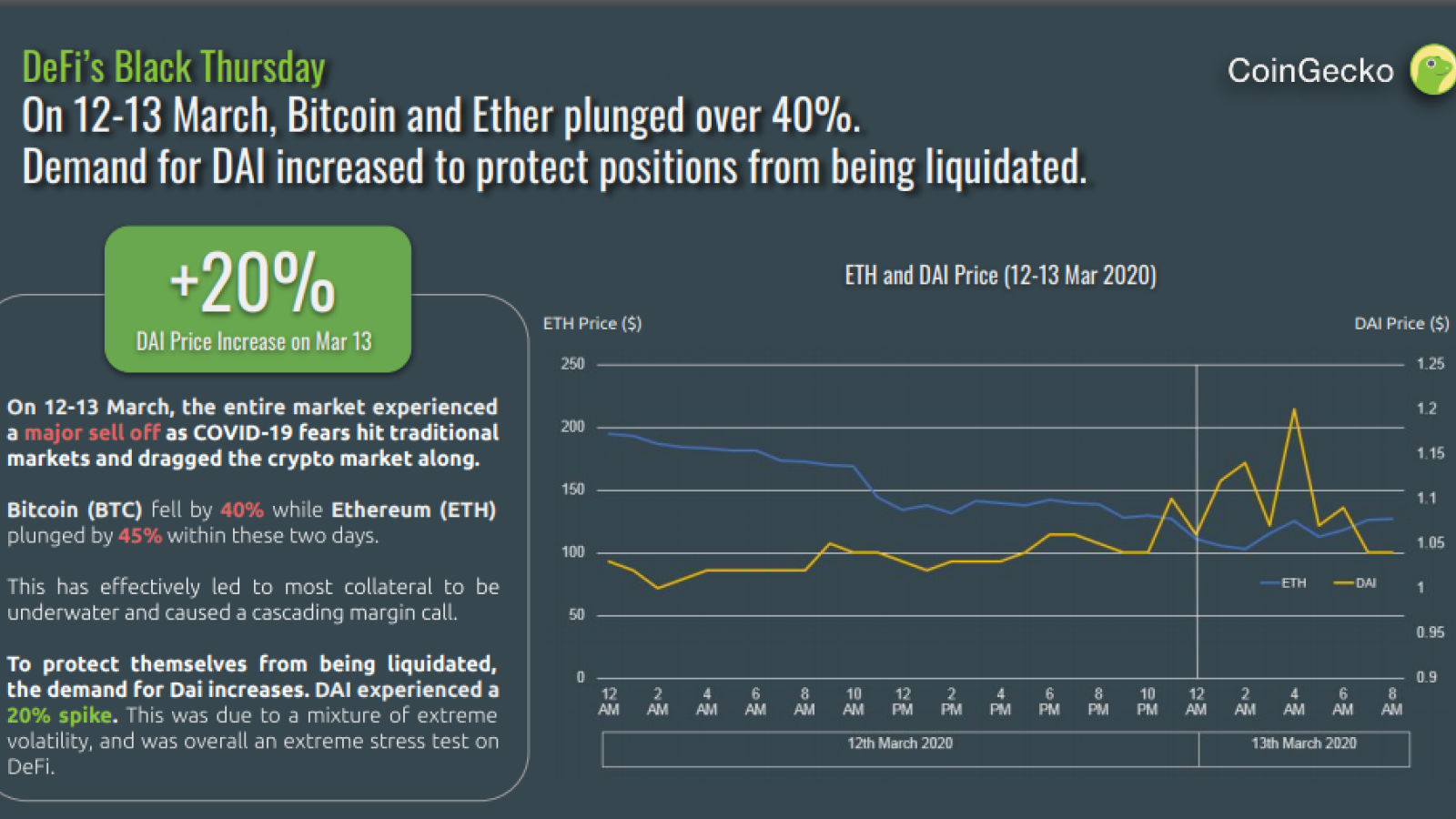 Due to high demand, the price of DAI experienced a 20% spike.
As a result of two bZx attacks, $1M was stolen. The first one was caused by instant price slippage while the second was due to oracle vulnerability.