Abra, a crypto-oriented startup that simultaneously operates as a multicoin crypto wallet and exchange app, has just made an announcement about the rollout of a new feature that will let its users invest in traditional assets (stocks, commodities, ETFs, etc.) with the help of Bitcoin. Subsequently, Abra will serve as a gateway for investors from more than 50 countries who aren't able to open a brokerage account in the US.


Opening the market for global investors
With Abra, users who are shut out of the traditional stock market will get the possibility to purchase FANG stocks or opt for shares of ETFs (all in all, they offer around 50 assets to choose from). While such feature has been already implemented by other companies, the scope of its offering definitely blows its competitors out of the water.

Those who sign up to get early access will enjoy zero trading fees for the rest of this year. Moreover, uninitiated users who are only dipping their toes into the industry can start investing with as little as $5.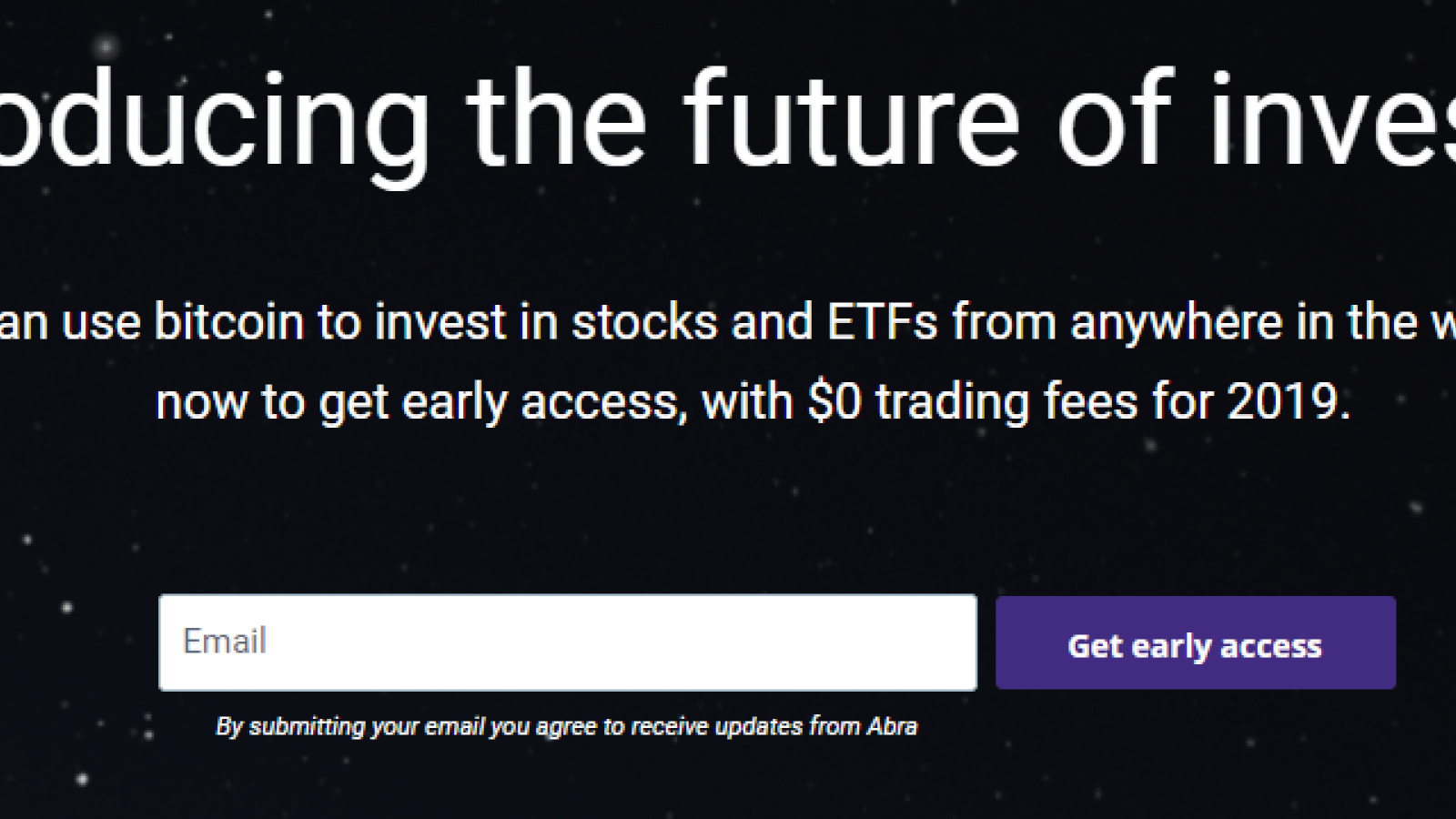 Making investing simpler
Even though Abra is marketing its app as beginner-friendly, indirect ownership of stocks definitely has its caveats. For instance, if you want to invest $1,000 in Facebook stocks, your investment will be pegged to Bitcoin. Abra makes revenue by charging a spread between the lowest and the highest prices of a certain asset.

It should be noted that Abra, a first-of-its-kind smart contract investment platform, stores funds on the Bitcoin blockchain. That essentially means Abra doesn't act as a custodian, and its users don't have to worry about their funds' safety.