Why should investors buy top Blockchain ETFs?
Blockchain has become one of the major buzzwords in the tech space over the recent years, and it comes as no surprise that many want to capitalize on the revolutionary technology. That prompted the appearance of Blockchain ETFs where old meets new.

ETFs can be bought and sold in the form of stocks. While cryptocurrencies are generally deemed to be extremely risky, Blockchain ETFs that are comprised of the most established stocks on the market are considered to be a much safer choice. U.Today has come up with the list of top 10 Blockchain-oriented ETFs to invest in 2019.
BLCN
BLCN invests in stocks of the companies that are dealing with Blockchain. The ETF has more than 60 stocks. The advisory board of BLCN consists of crypto influencers who decide what stocks they should invest in.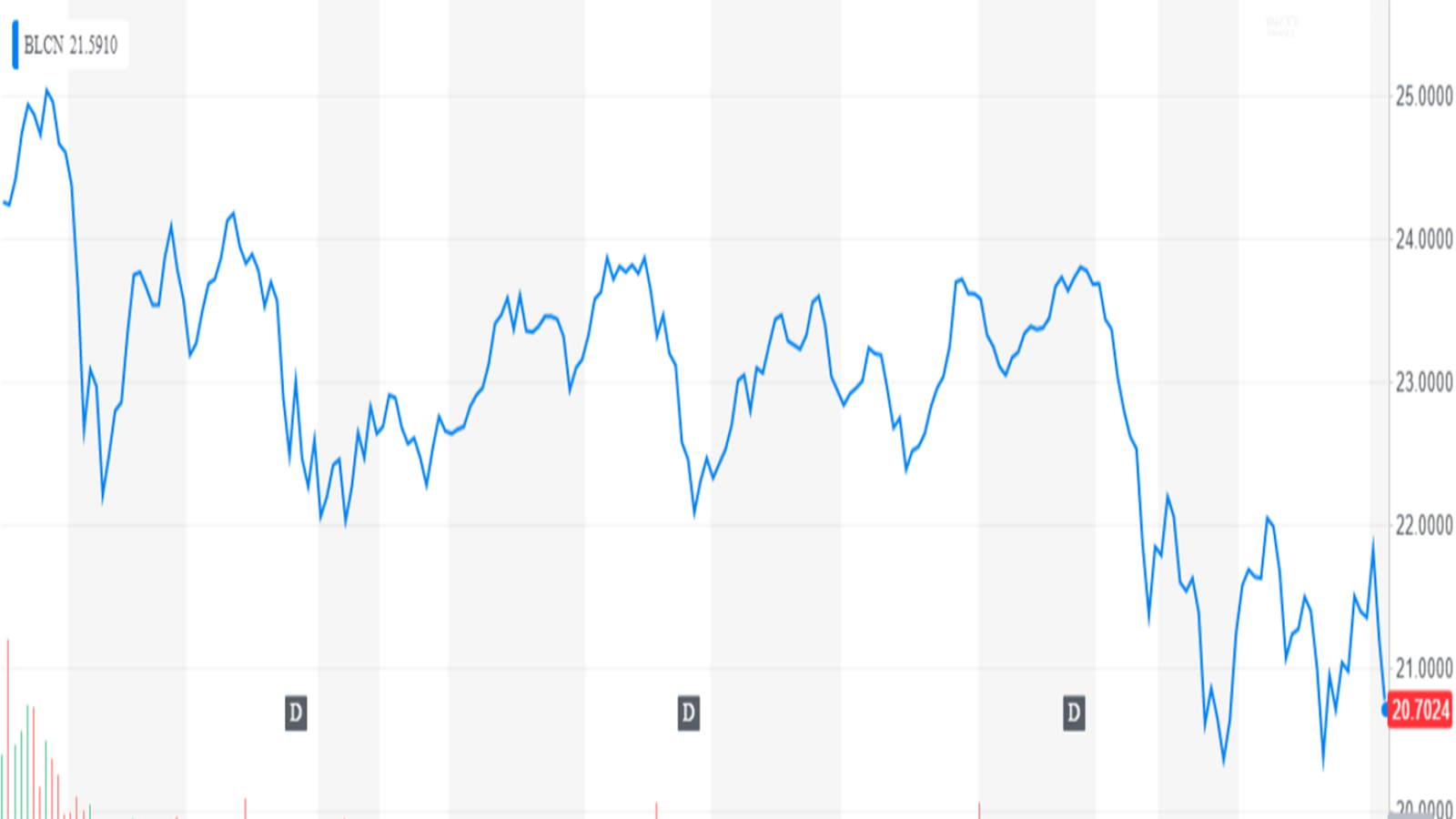 Despite a bumpy start, Eric Ervin, the CEO of BLCN, is not deterred by disappointing numbers, taking a long view into the future. He believes that the technology is still too nascent, and we are dealing with a long-term investment.
BCNA
Reality Shares has yet another Blockchain ETF, and its focus is placed on China, the second largest stock market in the world. Ervin claims that China is betting big on the DLT technology — it has almost three times the amount of patents the US has. Not surprisingly, Alibaba is their main holding, but the fund also has exposure to China's A-Shares — before they invest in a particular stock, they assess the number of Blockchain-related patents as well as the degree of innovativeness. Eventually, they only select the companies with the highest score.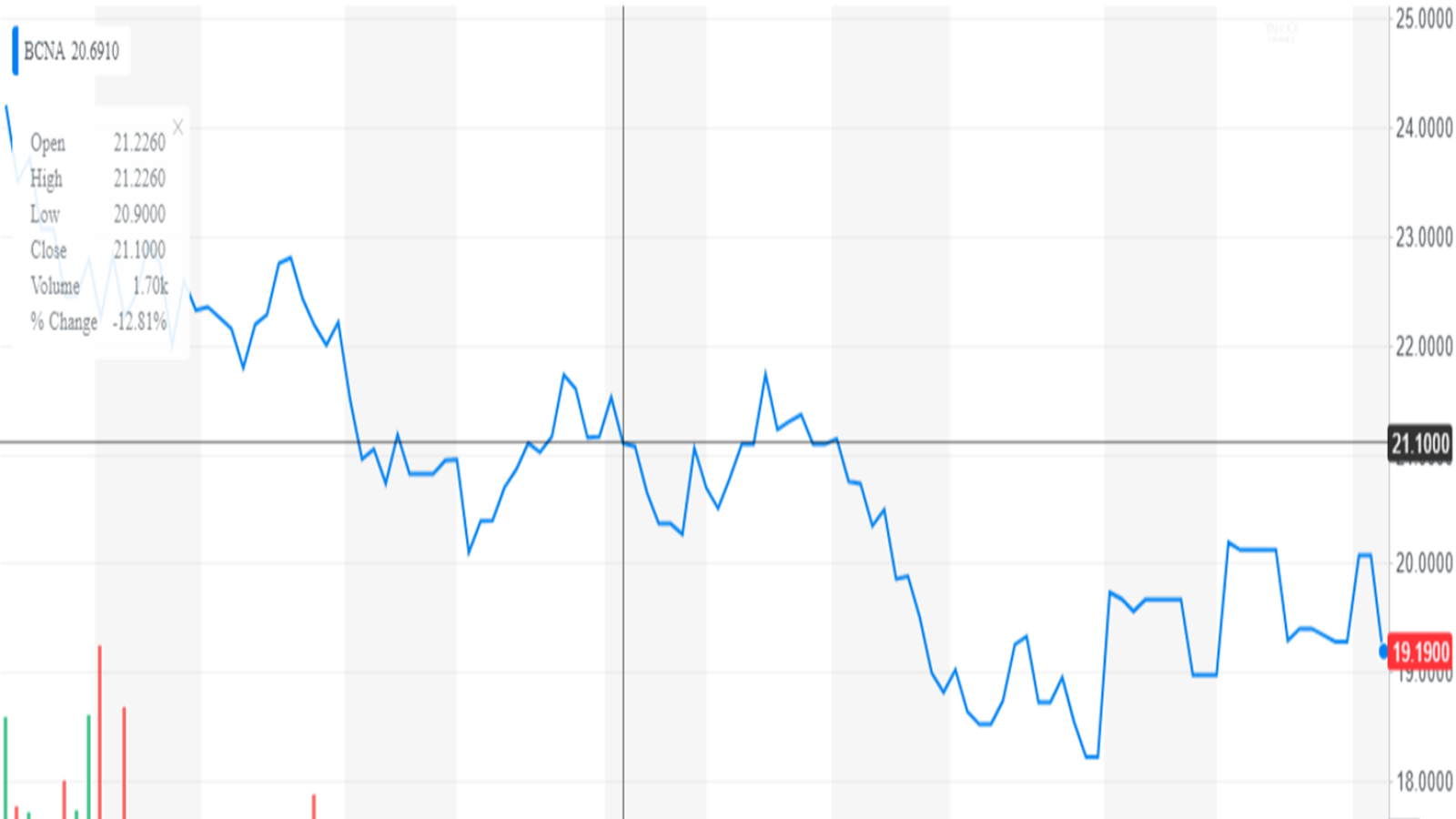 BLOK
Amplify's ETF was launched simultaneously with Reality Shares in mid-January of 2018. BLOK also intentionally excludes the words 'Bitcoin' and 'Blockchain' from its full name. Prior to that, the SEC issued a warning after a lot of stocks shoehorned these trendy words despite not dealing with crypto at all (case in point: Riot Blockchain (RIOT), which immediately saw its stocks skyrocketing).

BLOK owns the stocks of IBM, NASDAQ, Overstock and other behemoths that are keen on the Blockchain technology.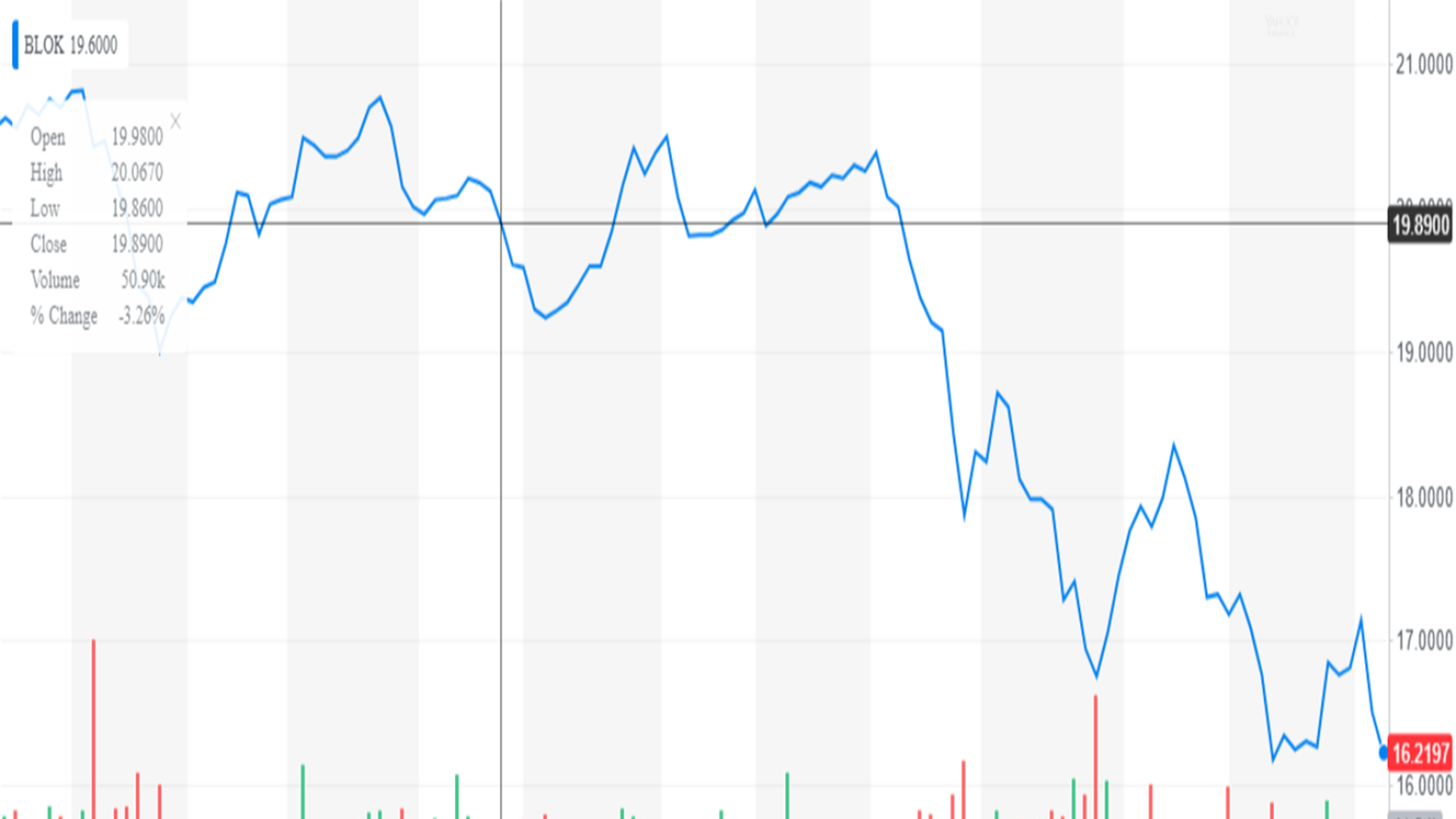 Notably, there is one key difference between BLOK and BLCN — Amplify is an actively managed ETF.
BKC
Back in May, BKC joined the crowded Blockchain ETF space. Brian Kelly, a Bitcoin permabull and a constant CNBC contributor, spearheads the fund. The holdings with the highest weighting in the fund include Overstock.com, GMO Internet and Global Unichip. Kelly states that BKC is a top-of-the-mind option for those who would like to invest in cryptocurrencies without dealing with enormous price swings and security issues. Overall, BKC holds the stocks of 32 companies.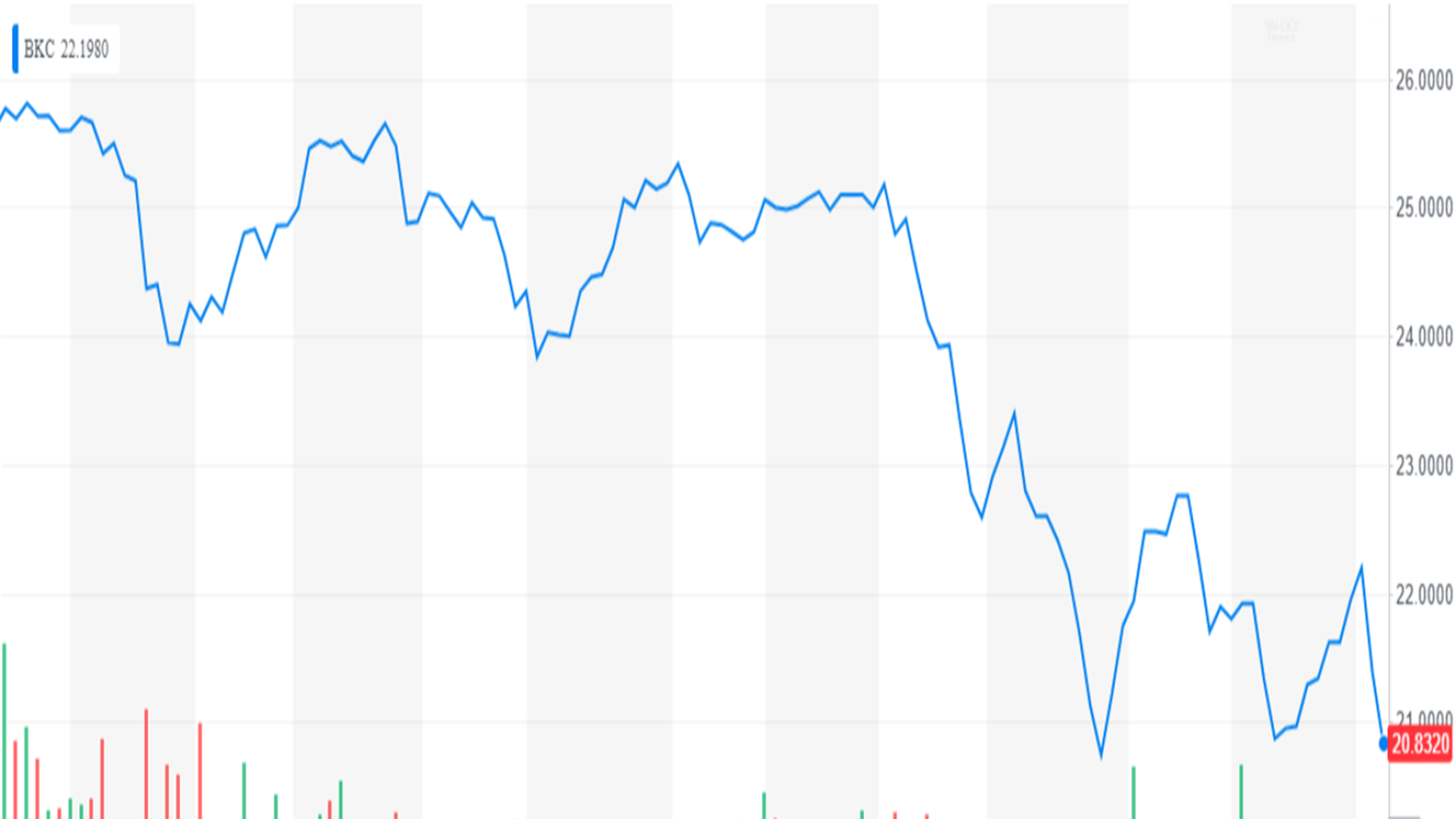 KOIN
The fund utilizes artificial intelligence in order to discover new Blockchain stocks. It specifically targets stocks with related keywords.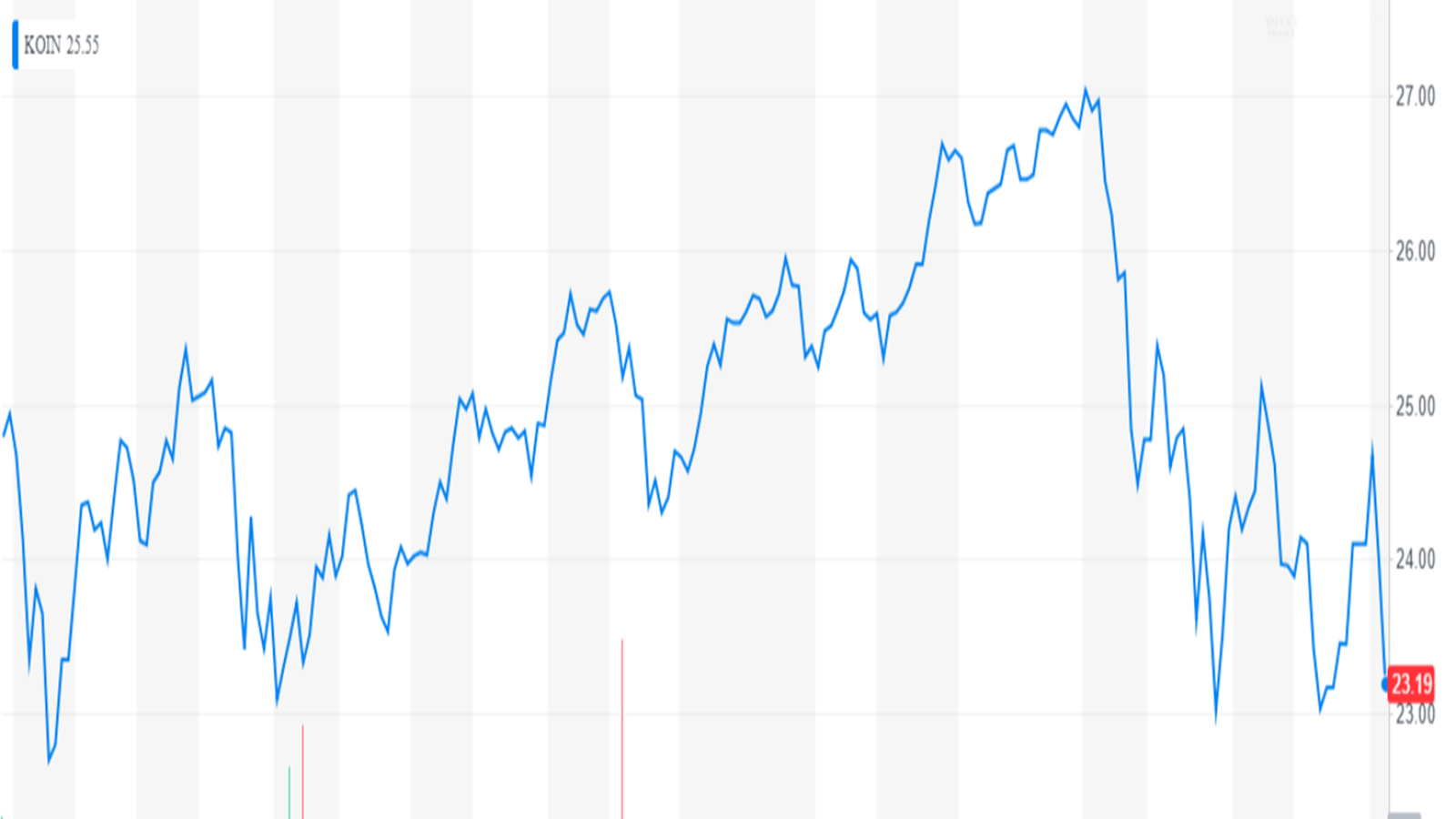 Since the list of KOIN's holdings includes many big-name companies in the likes of Microsoft and Visa, it is definitely a safe bet for investors, but the predominance of conventional stocks makes it hard to make sizeable gains. Investing in companies with low market capitalization is considered to be a huge risk for such funds.
LEGR
First Trust Indxx has three groups of Blockchain stocks:
Stocks of companies that have already come up with their own Blockchain-related products (for instance, IBM).

Those companies that are already utilizing the Blockchain technology, but they use technology that has been developed by other companies.

The last group of stocks is attributed to those companies that are only dipping their toes in Blockchain.
Such a diverse approach to investment is considered to be one of the main advantages of LEGR. However, the fact that the fund rebalances its holdings to other stocks only twice a year makes it less attractive than other options.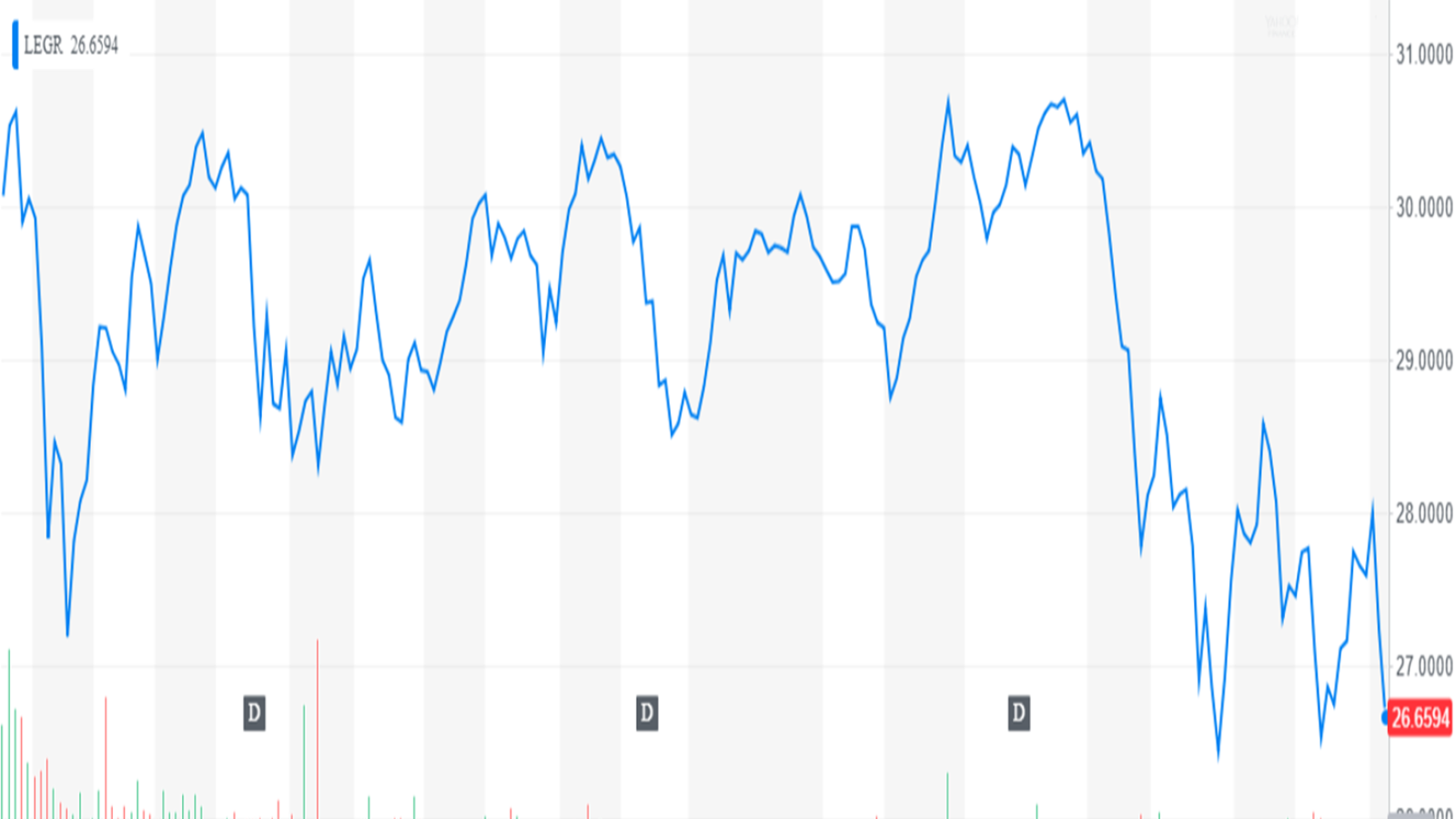 LDGR
A Blockchain ETF is supposed to be more than tech stocks in expensive clothes. LDGR actually offers to invest in companies that have a proven record of investing in Blockchain-related stocks. Just like in the case with KOIN, it cherry-picks the companies with the help of AI.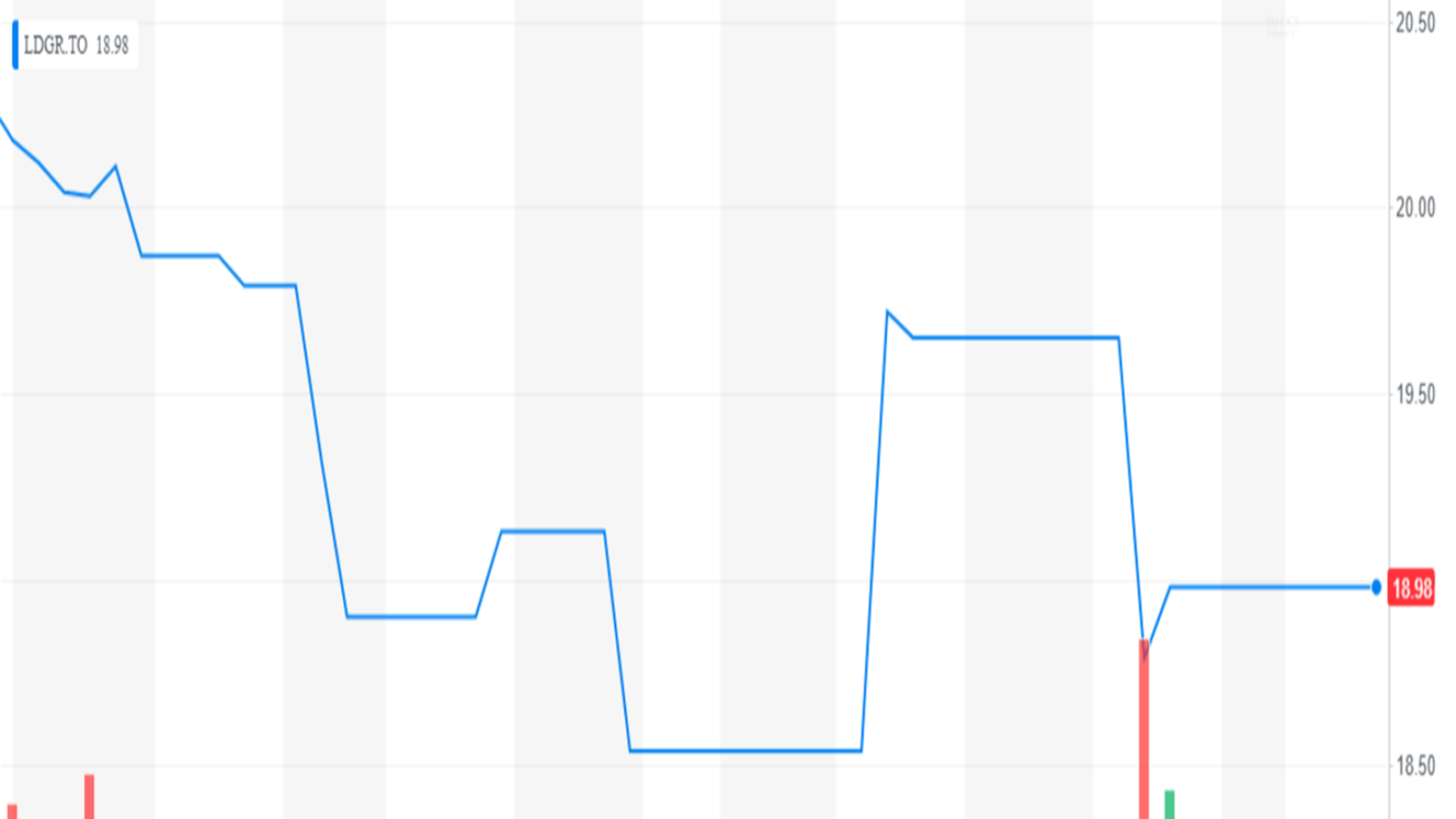 According to the company's CEO Lewis Bateman, they are exclusively focusing on investing in stocks of those companies that already have Blockchain-related patents. Mastercard Inc. and Royal Bank are among their top holdings. It hasn't been an easy run for LDGR, but the same can be attributed to practically any other ETF that was launched after January. However, Bateman claims that this LDGR stands out among the rest of earlier launched funds because of its robust buildout.
LINK
LINK is the first entry on our list that actually features the word 'Blockchain'. In its portfolio, this actively managed fund features stocks of 31 global companies that are dealing with the nascent technology. Raj Lala, the CEO of Evolve ETFs, is a firm believer in the disruptive potential of the DLT, and the fund is an opportunity to capitalize on that.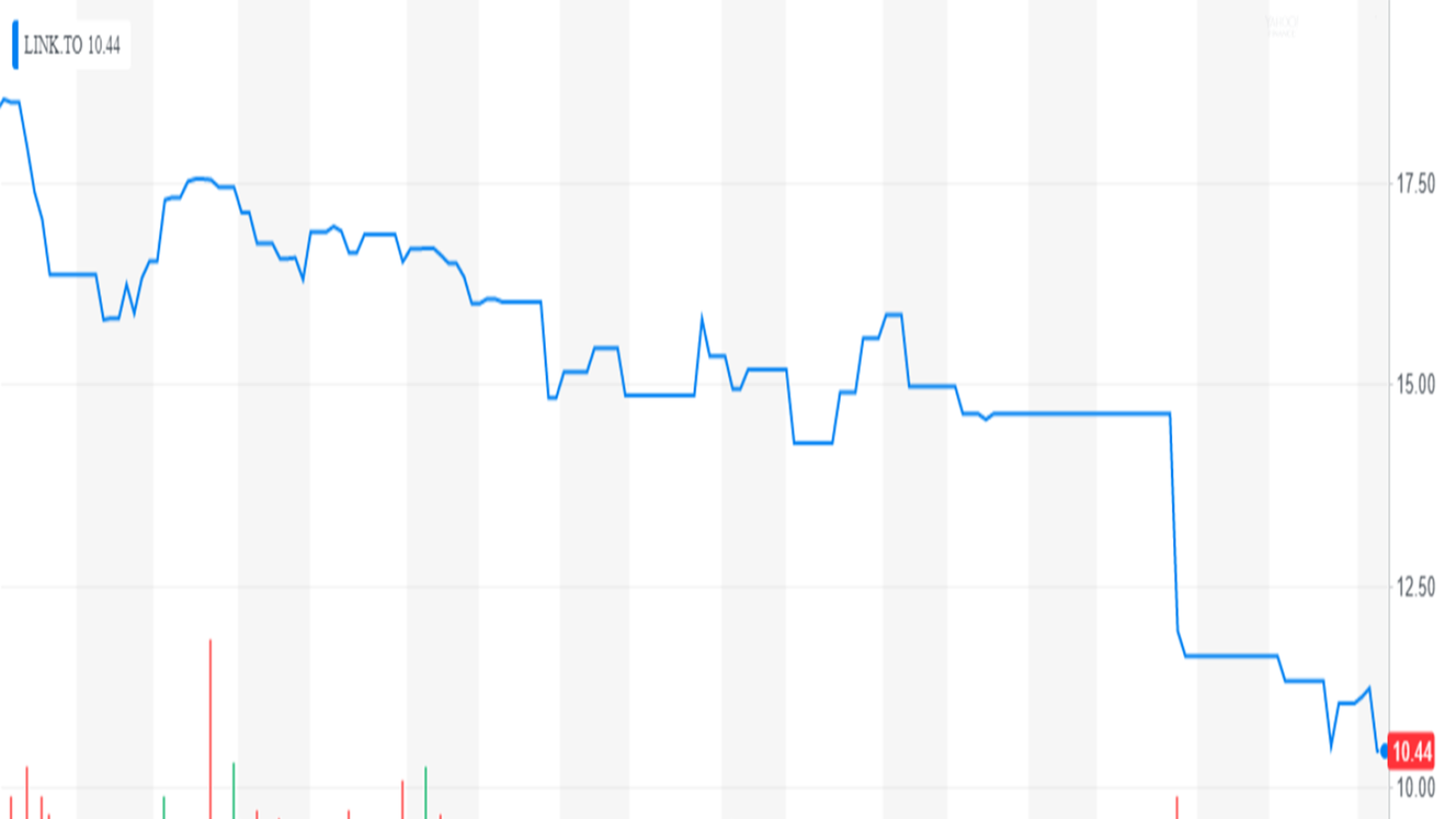 Things didn't go particularly smooth for this fund since its stocks have shed more than 20 percent of their value since LINK's inception in May. Hut 8 Mining Corp is at the top of its holdings list with a 10.8 percent share.
HBLK
Harvest Portfolios was responsible for launching the country's first Bitcoin ETF, HBLK, which focuses both on large-scale and small-scale Blockchain businesses. Notably, this became the very first Canadian ETF that got the green light from regulators. Back in February, the Ontario Securities Commission approved the ETF.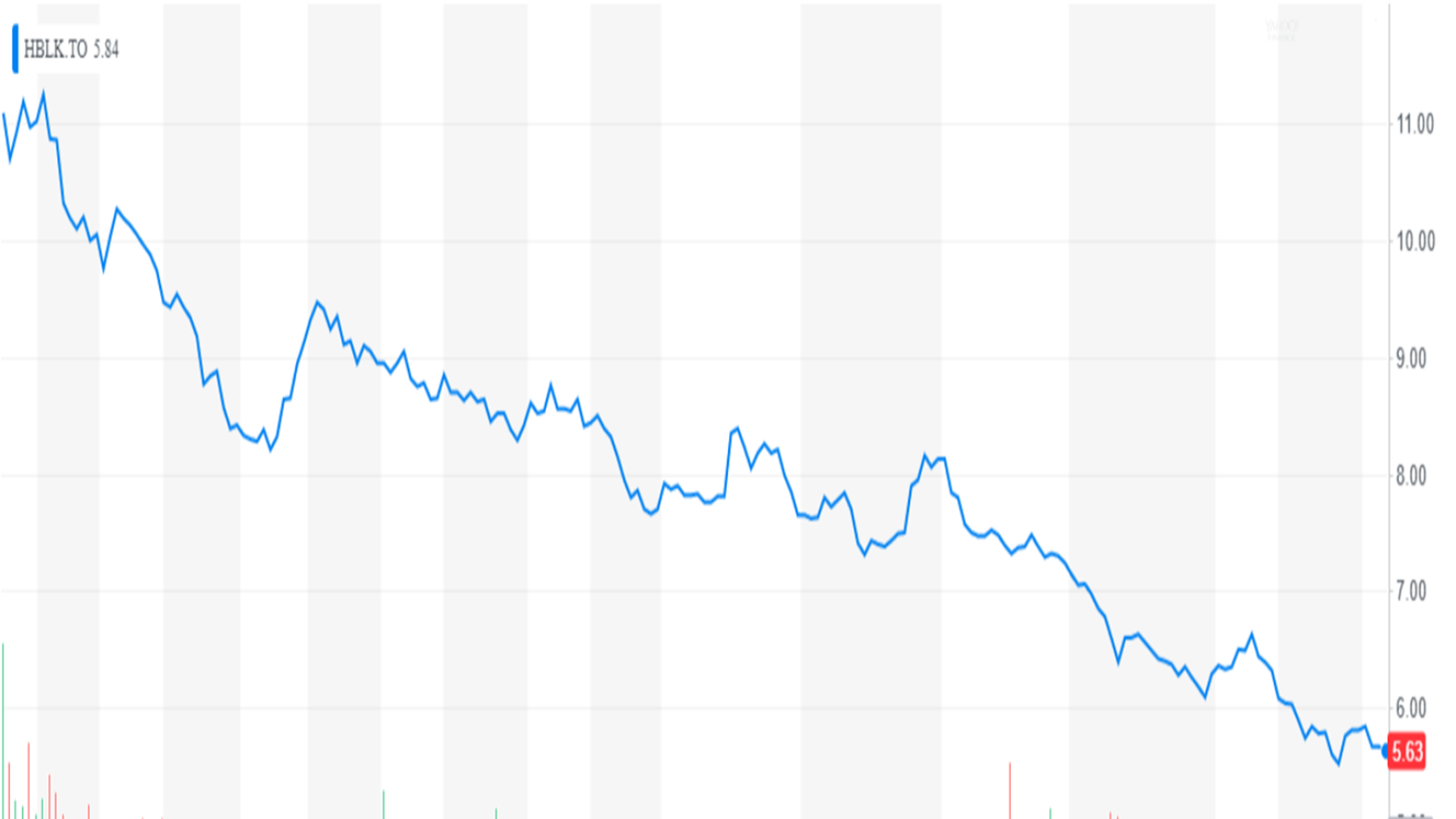 The main purpose of this ETF is to become an entry point for investors who are seeking access to the burgeoning tech sector. Subsequently, they buy the stocks of already established companies.
BKCH
In June 2018, the Horizons fund was listed on the Toronto Stock Exchange (yet another Canadian Blockchain ETF on our list). In 2018, Blockchain ETFs became the salient feature of the country's biggest stock exchange.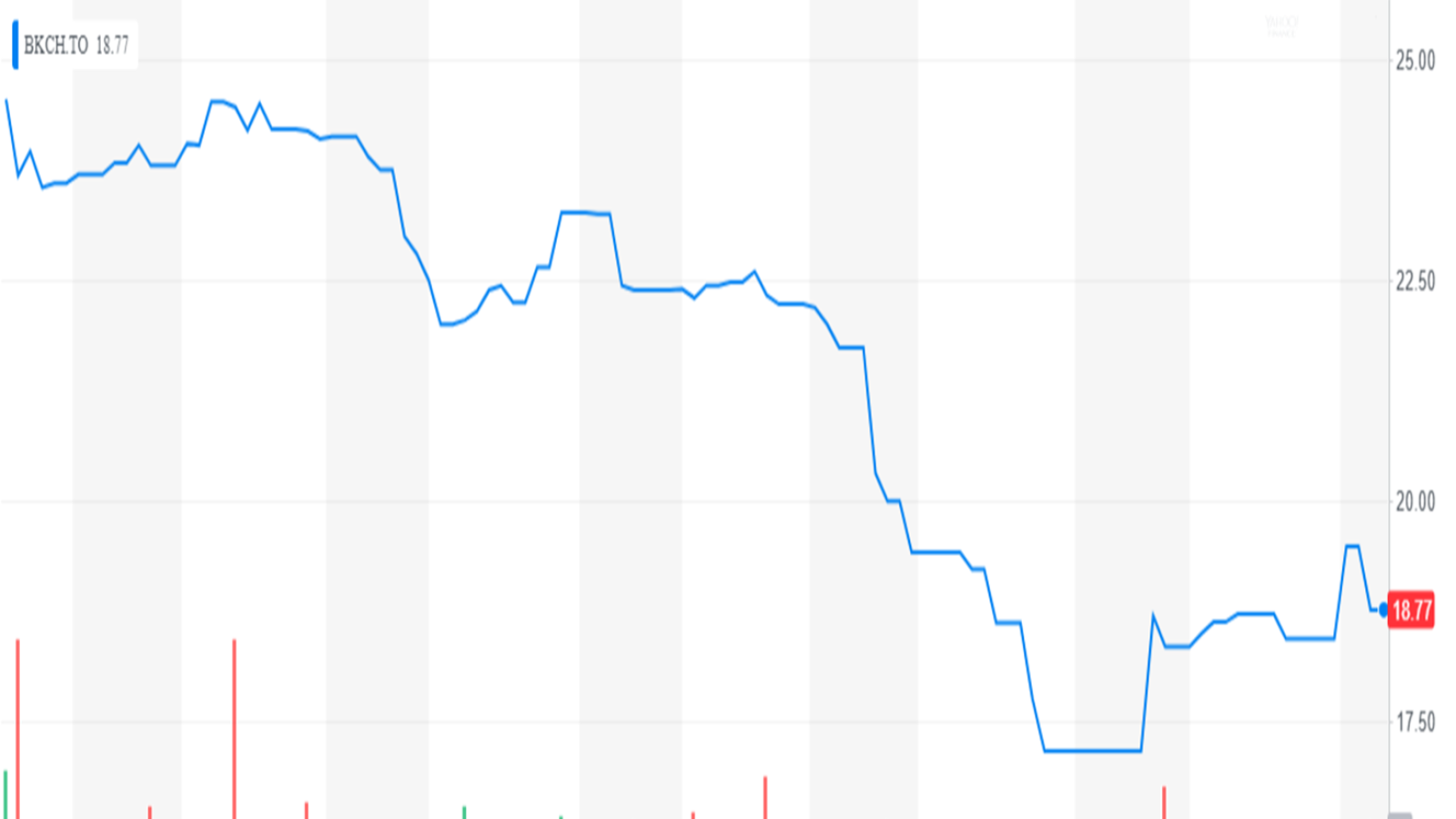 The fund's chief executive officer Steve Hawkins claims that he is not sure how big the adoption of the Blockchain technology is going to be, but the investments are necessary for building out the technology. BKCH, according to Hawkins, is focusing on well-established companies (the holdings of this ETF include the stocks of Nvidia Corp. and Digital Realty Trust Inc.).
What differs Blockchain ETFs from Bitcoin ETFs?
Since there is a lot of confusion, it is worth pointing out that no aforementioned Blockchain stocks are dealing directly with cryptocurrencies. The Winklevoss brothers were on track to launch their own Bitcoin ETF, but they didn't get the approval from the SEC. Bitcoin ETFs are seen as a catalyst for the next bull market, but SEC commissioner Hester Peirce (better known as 'Crypto mom'), claims that it could take years for the much-anticipated approval.

Hopefully, this article helped you pick up the best Blockchain ETF! Stay tuned with U.Today!