On July 14, as traders and investors were relaxing, drinking their 'shaken, not stirred', the crypto market suffered a sudden blow from sellers that made the whole top 100 coins plunge, some to as much as minus 22 percent.
Some of the top ten coins have lost as much as 20 percent of their value.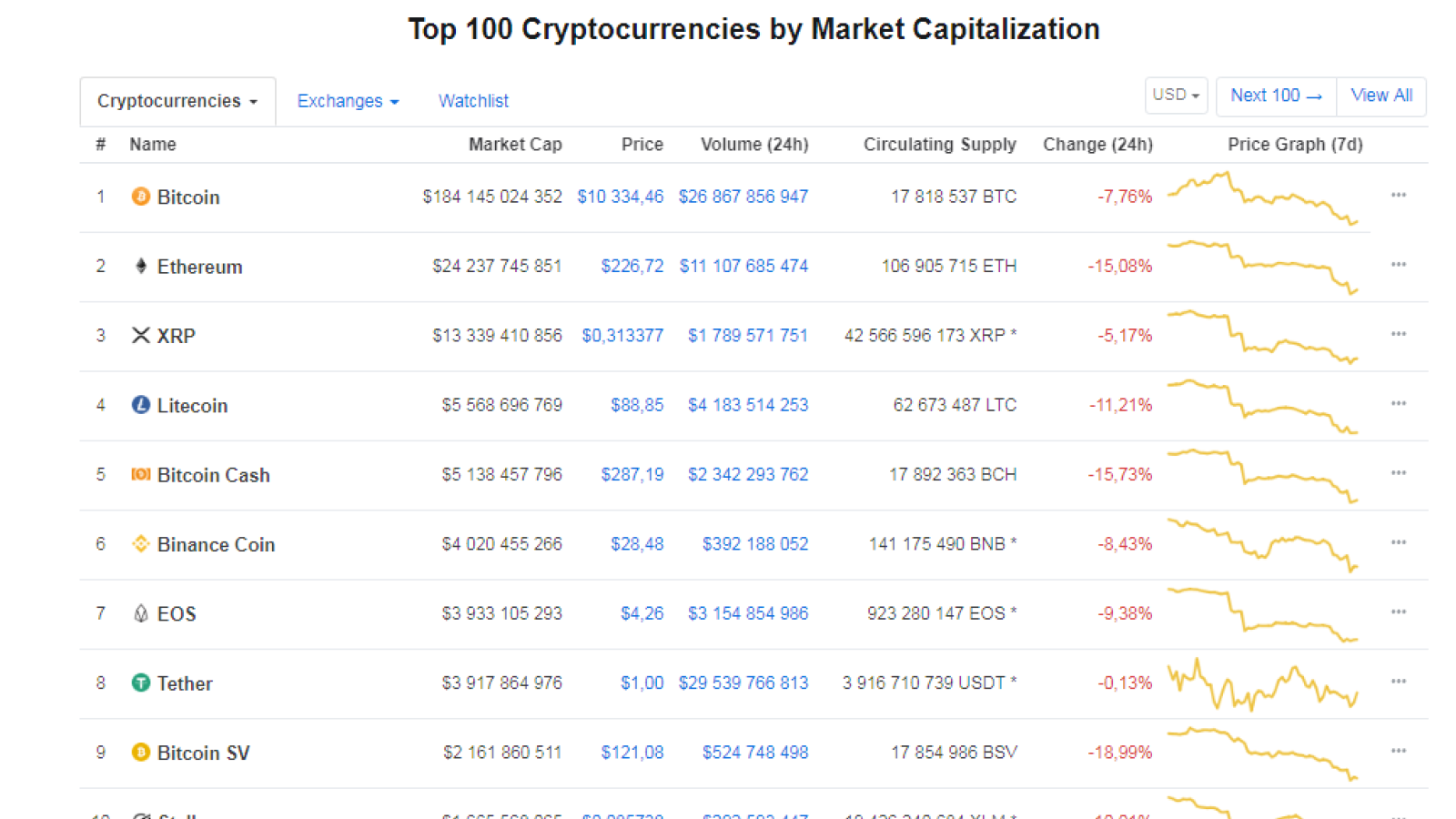 Bitcoin doing its best to hold above $10,000
This morning, Bitcoin was floating below the psychological level of $10,000, however, at press time BTC has managed to get over that mark.
All major coins are suffering from a heavy sellers' pressure. Ethereum is tanking 15.08 percent. Bitcoin Cash has lost almost 16 percent. Litecoin's loss of 11.21 seems like a walk in a part next to Bitcoin SV's 18.99-percent drop.
Fake Tether news, a push against Libra
It seems some fake news has been spread recently, saying that over the weekend the USDT issuer, Tether Ltd, emitted another 50 bln USDT.
A crypto trader Alex Krüger, posted an opinion that the news was helpful in providing some momentum to the market but it did not last long since the actual amount of the emission has proved to be 50 mln.
Quick 5% $BTC pump following fake tether news on top of oversold intraday charts. Actual minted tether was $50 million, not $5 billion. https://t.co/BZ6h2slbOI

— Alex Krüger (@krugermacro) July 13, 2019
Besides, Reuters reports that the US Congress has proposed a bill which if passed would not allow tech giants launch their own crypto and work as financial institutions. The blow is targeted first of all at the Facebook's Libra currency and, as per Krüger, was also a reason for the current deep downward reversal of the market.