The open source approach is what has made the blockchain sector look the way it does. What is open source? Who can build an open source Bitcoin (BTC) wallet? Is it better than a traditional wallet? Is it useful and secure?
Bitamp, a leading decentralized wallet for crypto storage and transfers is a textbook example of modern open-source in blockchain. In collaboration with U.Today, Bitamp showcases how a secure and trustless crypto wallet can be created in a couple of minutes even by non-CS users.
What is a Bitcoin (BTC) wallet?
A Bitcoin (BTC) wallet is a software or hardware environment designed for storage and transferring the assets of the flagship cryptocurrency. Basically, it is an address in the Bitcoin (BTC) network with its public and private keys.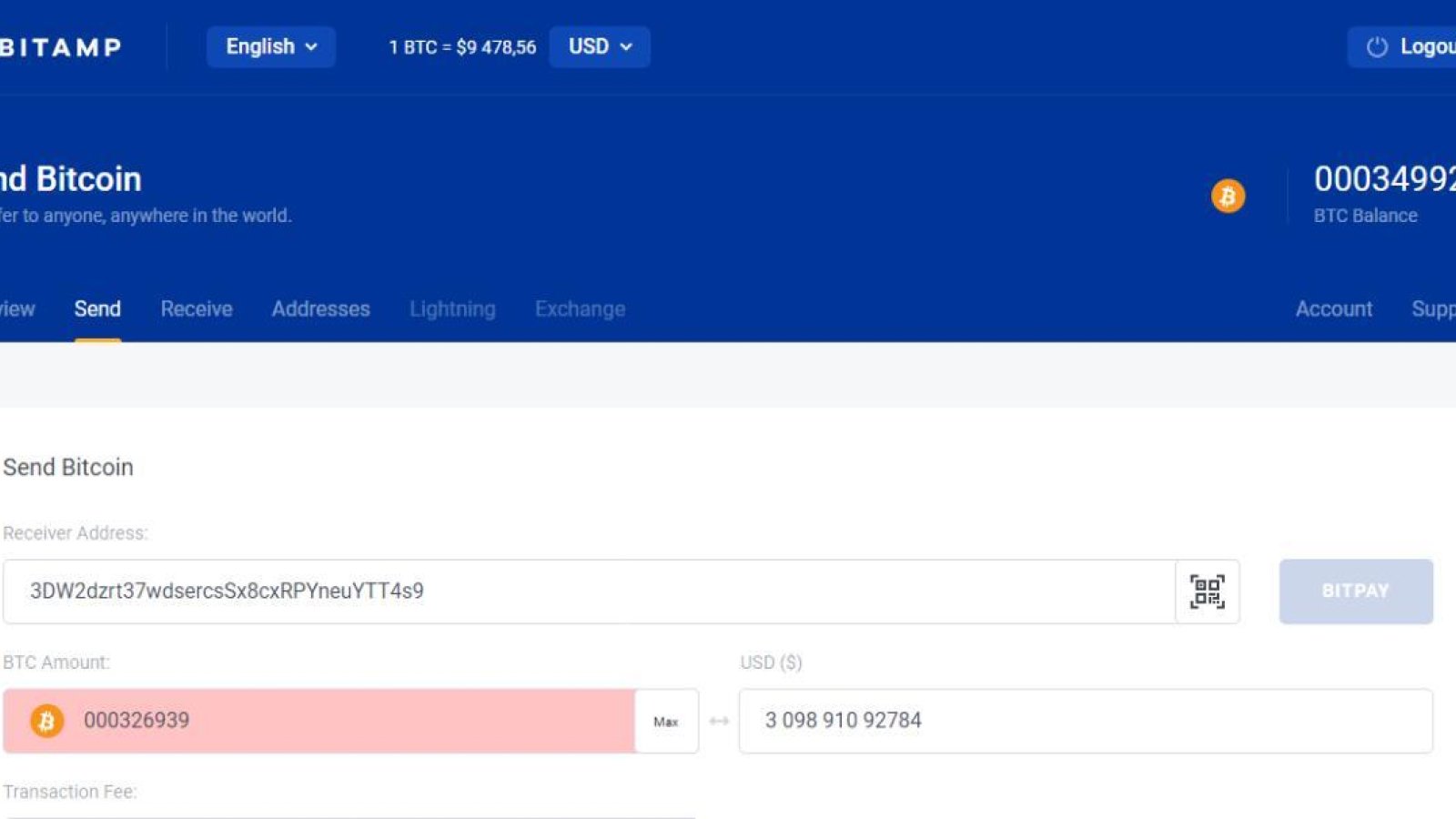 Every Bitcoin (BTC) wallet represents a special type of interface that serves to access the funds of this or that address. A Bitcoin (BTC) owner uses a private key to authorize the transaction, i.e. to send Bitcoin (BTC) to another user of a Bitcoin (BTC) wallet.
Hardware and software wallets are two main categories of Bitcoin (BTC) wallets. A software wallet is a computer program (downloadable application or web interface) while a hardware crypto wallet is a portable device that secures user's keys.
What is an open-source Bitcoin (BTC) wallet?
An open-source Bitcoin (BTC) wallet is an instrument for Bitcoin (BTC) transactions whose code is published and opened for public review and modifications. Thus, everyone can check how it is connected to the flagship blockchain, how it reaches the accounts in the Bitcoin (BTC) network and how it processes the transactions.
Despite the fact that this segment of cryptocurrencies is still in its infancy, there are many Bitcoin (BTC) wallets that use an open-source approach to their development. This trend pushes the technical progress of blockchain technology forward but also has its own unique characteristics.
Open-source Bitcoin (BTC) wallets: obvious advantages
First of all, open-source wallets are always open for public review. It works as a sort of endless bug bounty: crypto community experts have a lot of fun when researching one another's' products. That's why it's highly unlikely that some error, bug or security flow will go undiscovered. Non-open-source wallets are tested only by cybersecurity vendors. That method of testing is also secure but doesn't involve the 'wisdom of the crowd'.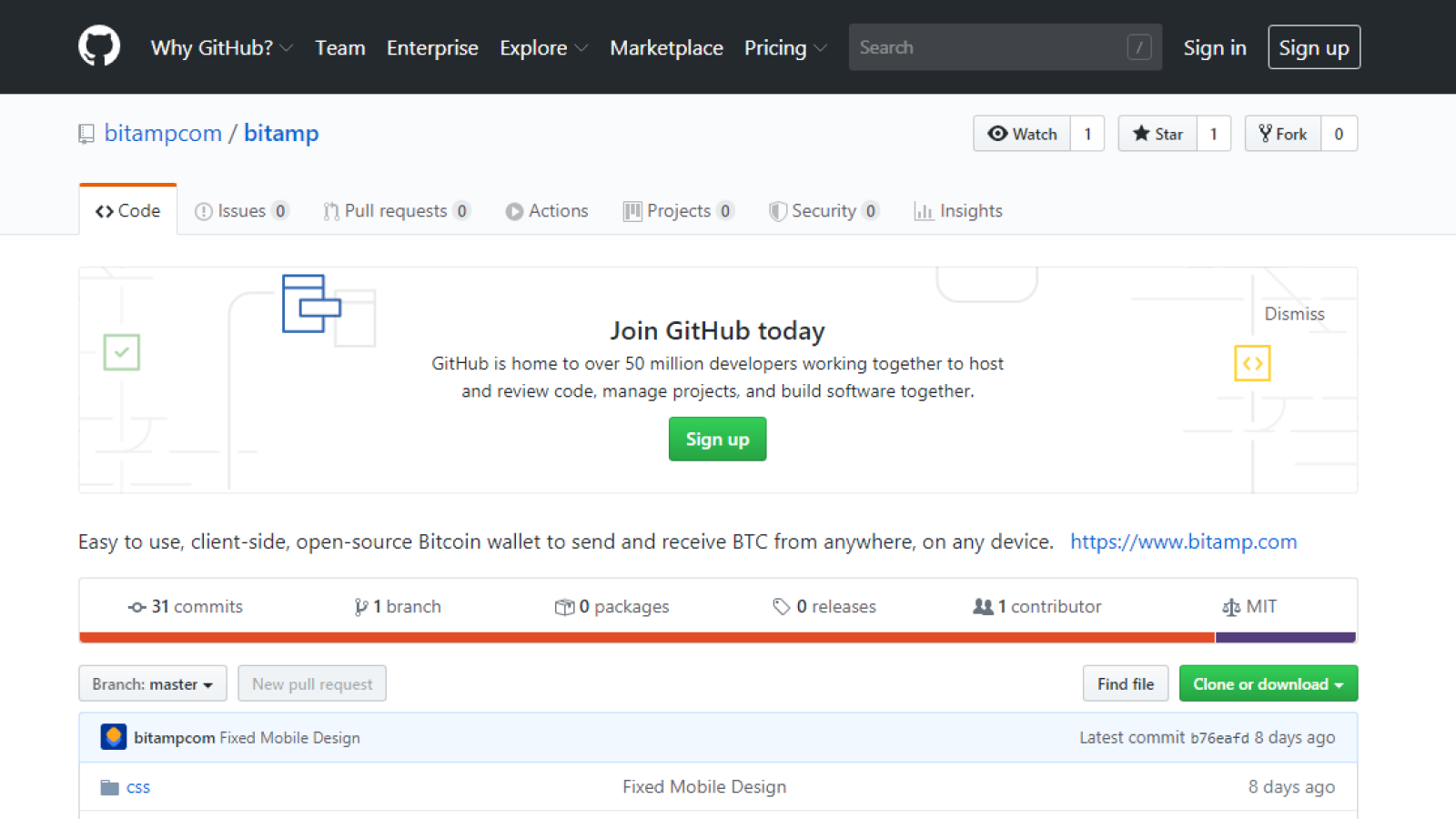 Those who are familiar with programming can customize the open-source wallet for specific requirements and upgrade it. That's why open-source product ecosystems typically grow faster than their competitors.
Open-source Bitcoin (BTC) wallets: room for growth
Unfortunately, open-source code can easily be plagiarized. This vulnerability has already affected a couple of projects in the DeFi sphere. The essence of the open-source approach doesn't allow fair programmers to sue plagiarists with a class action.
Furthermore, since their code is available to everyone, open-source wallets may be subject to attacks and data flaws. So, the user should double-check whether his/her open-source wallet stores digital assets and collects sensitive private data.
Server-side and client-side wallets: where are your keys?
Server-side wallets process all operations via a single 'central' mechanism of servers. These servers store the users' data (e-mail, name, address, phone) and match it with the private keys of their Bitcoin (BTC) wallets. So, you are not anonymous when using a server-side crypto wallet. This manner of work allows server-side (or centralized) crypto wallets to work faster, support more currencies, and showcase an attractive interface.
But you don't possess your private keys. As a result, the wallet team, governmental bodies and hackers can easily access it and gain control over your funds. That's why seasoned traders have the wise mantra: 'Not your keys, not your Bitcoin (BTC)'.
A client-side wallet has no server infrastructure used to store users' assets. Also, it is the user who bears full responsibility for their private keys. If lost, it can't be restored. But it also can't be accessed by watchdogs or malefactors. That's why switching to client-side wallets may be a very rational choice.
Bitamp client-side wallet: decentralized, safe, trustless
The decentralized wallet Bitamp represents a pure example of the open-source approach to Bitcoin (BTC) wallet development.
On your side
Bitamp positions itself as a client-side wallet. This means that keys of Bitcoin (BTC) addresses don't leave users' browsers. Bitamp sends it to the localStorage - the function of the browser that allows it to save JavaScript content. No one is able to restore it and Bitspamp informs its users about this feature. Every new wallet seed phrase must be saved in a secure place.
Safety first
The Bitamp Bitcoin (BTC) wallet is highly focused on the safety of users' funds even in extreme conditions. It is in safety that Bitstamp can seriously help owners of crypto.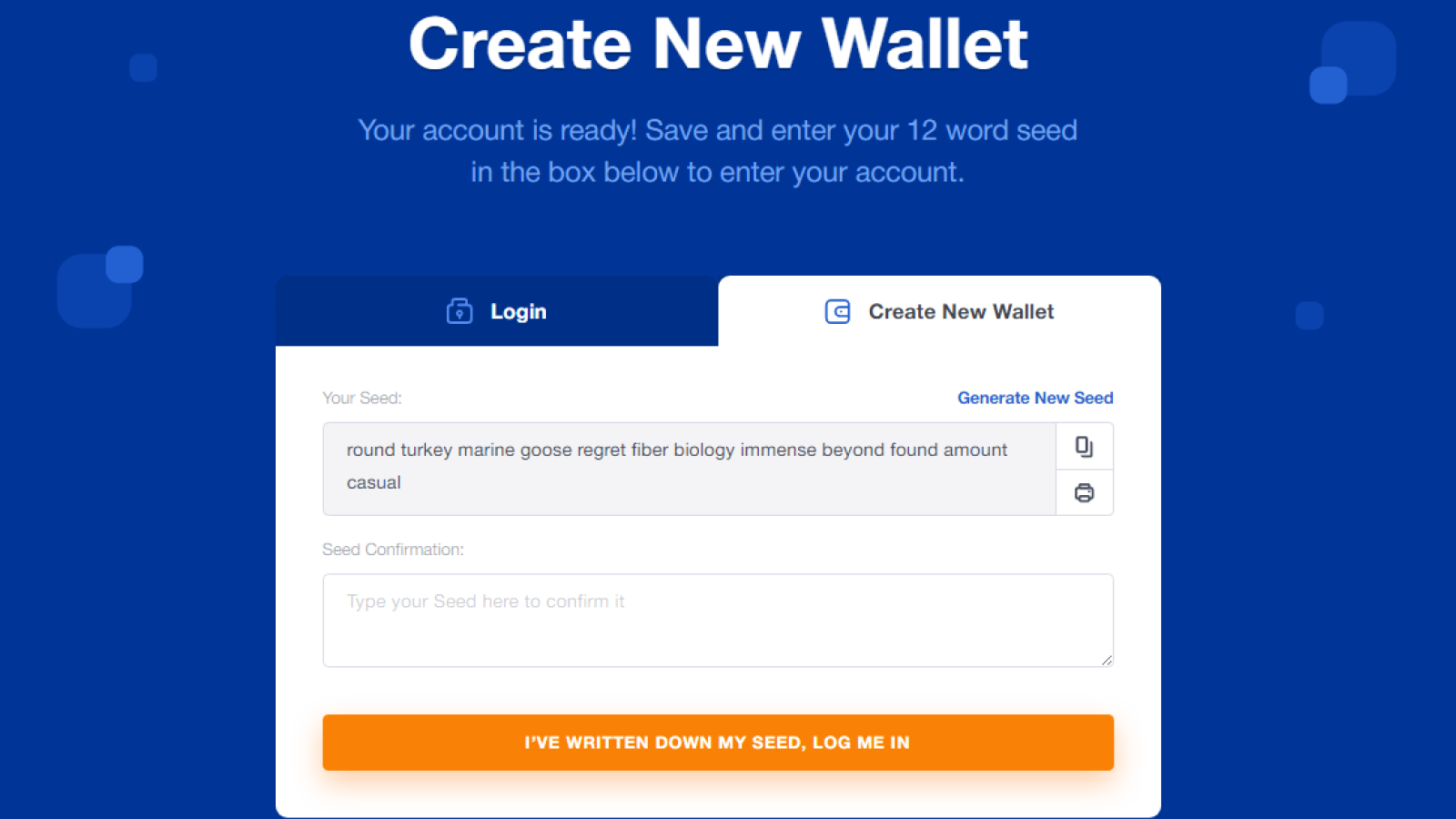 Due to its decentralized nature, Bitamp can access a Bitcoin (BTC) wallet that was created on every popular wallet, e.g. Trezor, Ledger, Mycelium, Electrum. Thus, if your service is online, you can just access your funds with a seed phrase with the assistance of Bitamp. From the very beginning of using the service, you can generate your own 12-word seed there or log in with any other seed from a third-party wallet.
Your keys, your Bitcoins (BTC)
Besides private keys, Bitamp mechanisms don't touch user assets. That's why KYC/AML checks or even a plain registration are not required by the service. The process of onboarding takes nothing but a couple of clicks. And even in case of an attack, the service or malefactor can't block your coins.
Furthermore, Bitstamp offers a knowledge base with all of the basics of Bitcoin (BTC) transactions displayed in a series of articles. Even a newbie in the crypto world can educate themself about the instruments of exchanging and storage of crypto.
Beyond the line
All in all, the client-side approach to Bitcoin (BTC) transactions has proven itself as a secure and easy-to-understand way of storing and transferring your assets. Typically, its minor drawbacks don't affect the operations and can guarantee a safe and cheap Bitcoin (BTC) experience.
Bitamp is an intuitive client-side open-source wallet with a clear interface and powerful functionality. Bitamp may be the best way to start using the Bitcoin (BTC) network as a cutting-edge storage and remittance tool.