Recently, Vechain hasn't been performing as well as we'd like it to. However, traders are getting a bit more optimistic. Why? Because VET shows the signs of the upcoming breakout.
What are those patterns and indicators? Get a detailed insight into VET price predictions and charts from TradingView.
Read the bottom – get the profit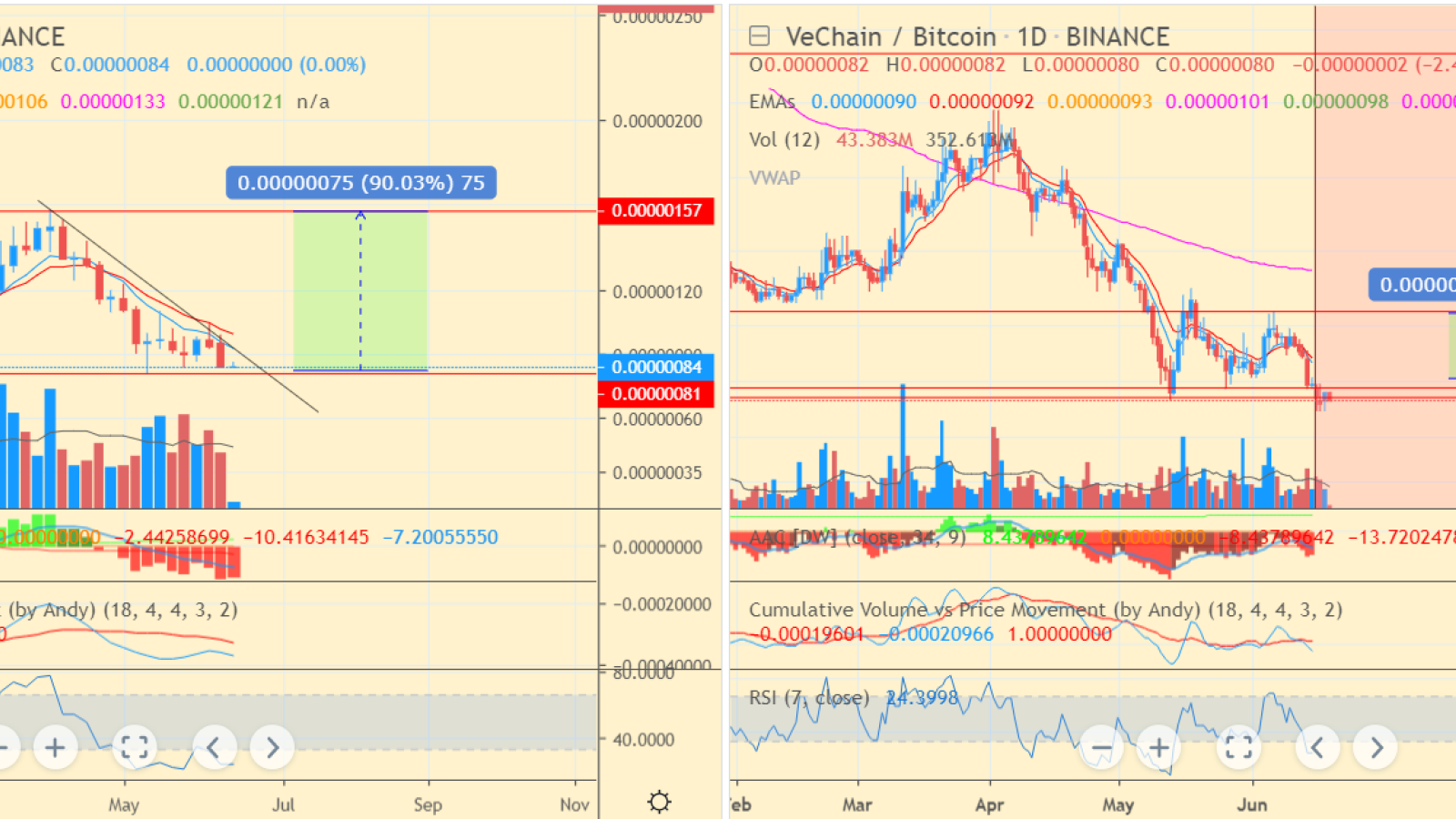 VET/BTC has reached its lowest price right now – 80 satoshi is one of the most record-breaking small prices ever. What does it mean for traders? Buy the dip at this current price level and reap profits later.
Currently, we have two targets:
Short term at 20% gains;

90% medium-term gains.
Short-term profits won't be long to come: there's a reversal indicated by RSI indicator.
You can multiply your riches within a few days or weeks. During the summer, your investments might grow by 90%.
VET builds bullish momentum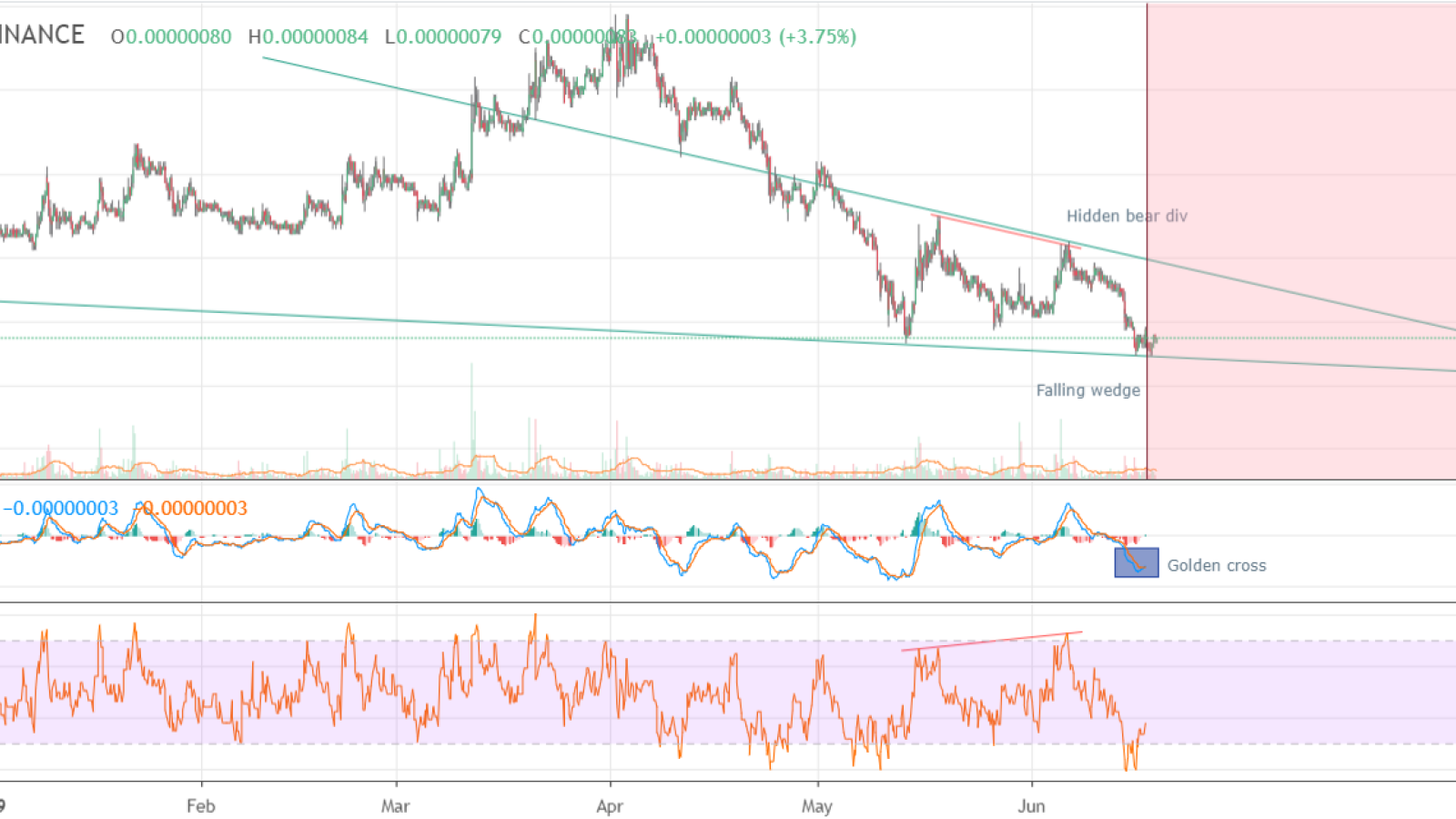 According to the price chart from BtcBlackthorne, we have a few long signals: falling wedge and a golden cross on MACD.
There's also a short signal: hidden bear divergence.
Being a large cap, VET doesn't respond so much to Bitcoin's volatility. It's likely doing its own thing and keep ranging within the falling wedge for a while. It will bounce the back to mid-90s, where it will come up against resistance, which will eventually break out.
The break out will likely be spurred by the news, strong FA and rising activity on the main net.
Our short-term targets are the SR lines at 102 and 127 sats.
So, will a breakout happen?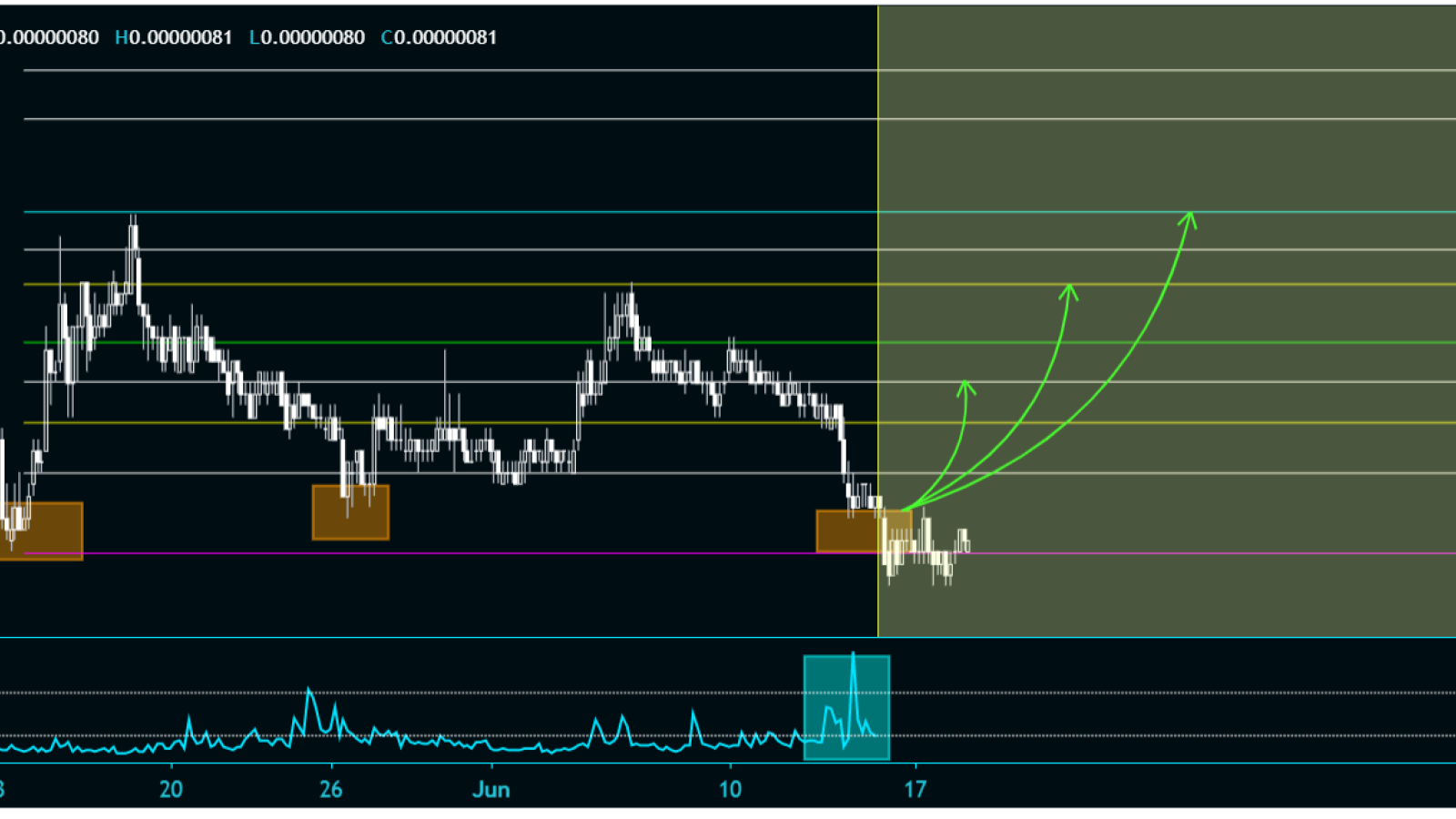 On this price chart, we can see Short, Mid, and Long term trading plan for VET. Even though it's clearly not developing as expected, those targets still apply.
VET is expected to break out in the nearest days, even if not driven by Bitcoin.
News is the driver of progress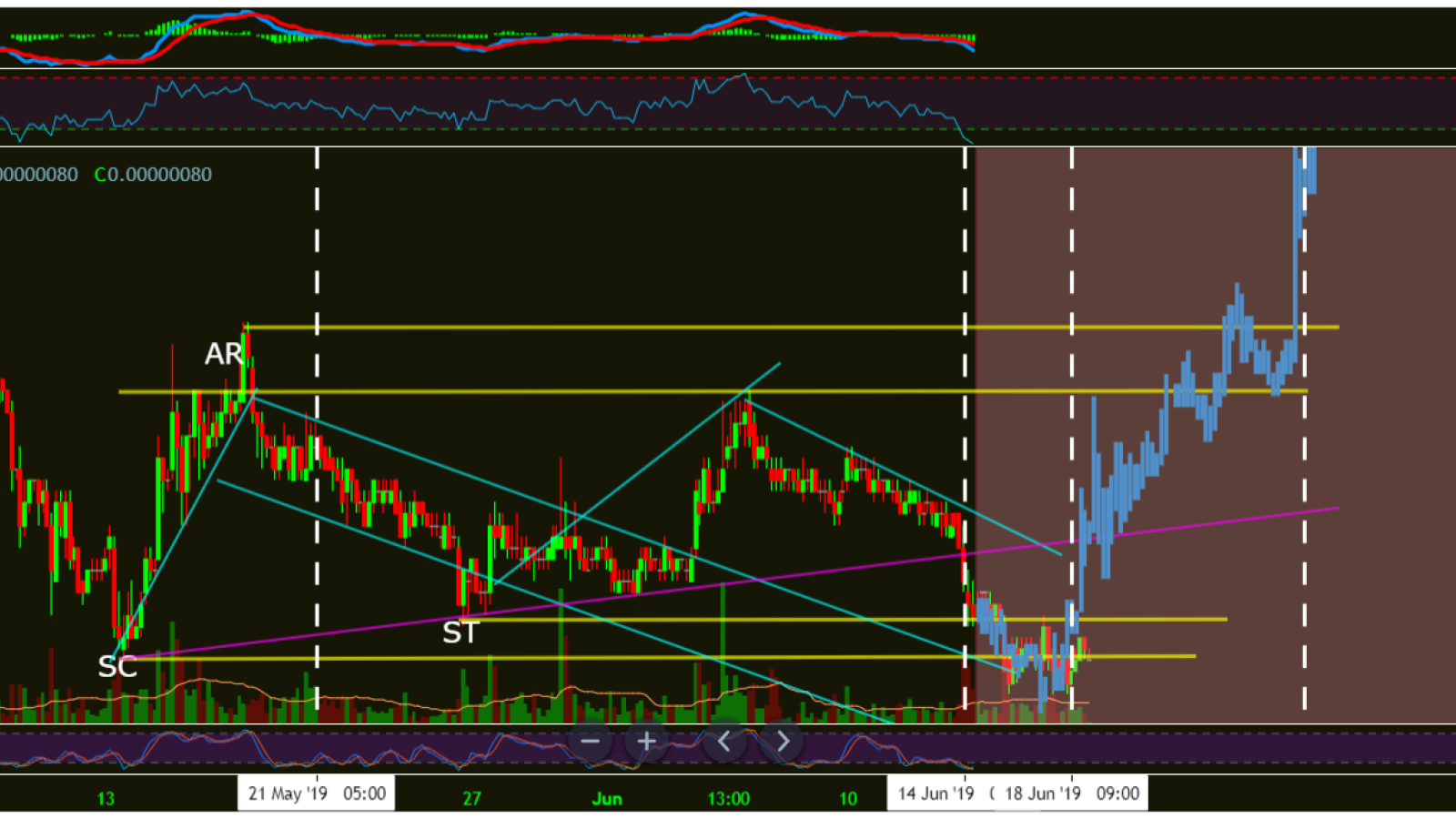 Look at this VET price chart from aidanb: it seems to be actualizing perfectly! Does that mean VET will break out very, very soon?
The user explains what might be the trigger of this growth: "VeChain will announce major bullish news... speculation is that Boening will join the growing list of official VeChain partnerships".
As we know, hype and news can bring cryptocurrencies a lion's share of support, so this time, VET might be fueled by information.
Final thoughts
Vechain definitely needs to return to November 2018 levels like almost every other token has done at this point and it will soon play out.
Vechain is one of few projects actually fulfills their promises and offers useful products. Having just recruited Deloitte to their ranks from Ethereum, the enterprise-grade blockchain company has a bright future ahead.
The current price is the right moment to buy VET because it can bring you a pretty decent profit in the nearest days and weeks.
VET is in a bullish trend for the mid-term, even though the current situation doesn't seem to be so. VET is looking very bullish once again after our call at around 90 sats on May 27 is showing good progress breaking out of the formed downward channel trend on the daily time frame.
We have already seen predicted downward push to lower than 100 satoshi. After that, we should be expecting a huge formation of an extended 3rd impulsive wave in the mid term.
Vechain (VET) price charts by TradingView