While Tron has been in the shadow of other heavily growing cryptocurrencies, it was gathering potential for a new breakout. Seems like there it is! TradingView trading experts have noticed positive activity for TRX and share their Tron price predictions with us! Find out how much TRX will cost in the nearest future.
125% move is about to be made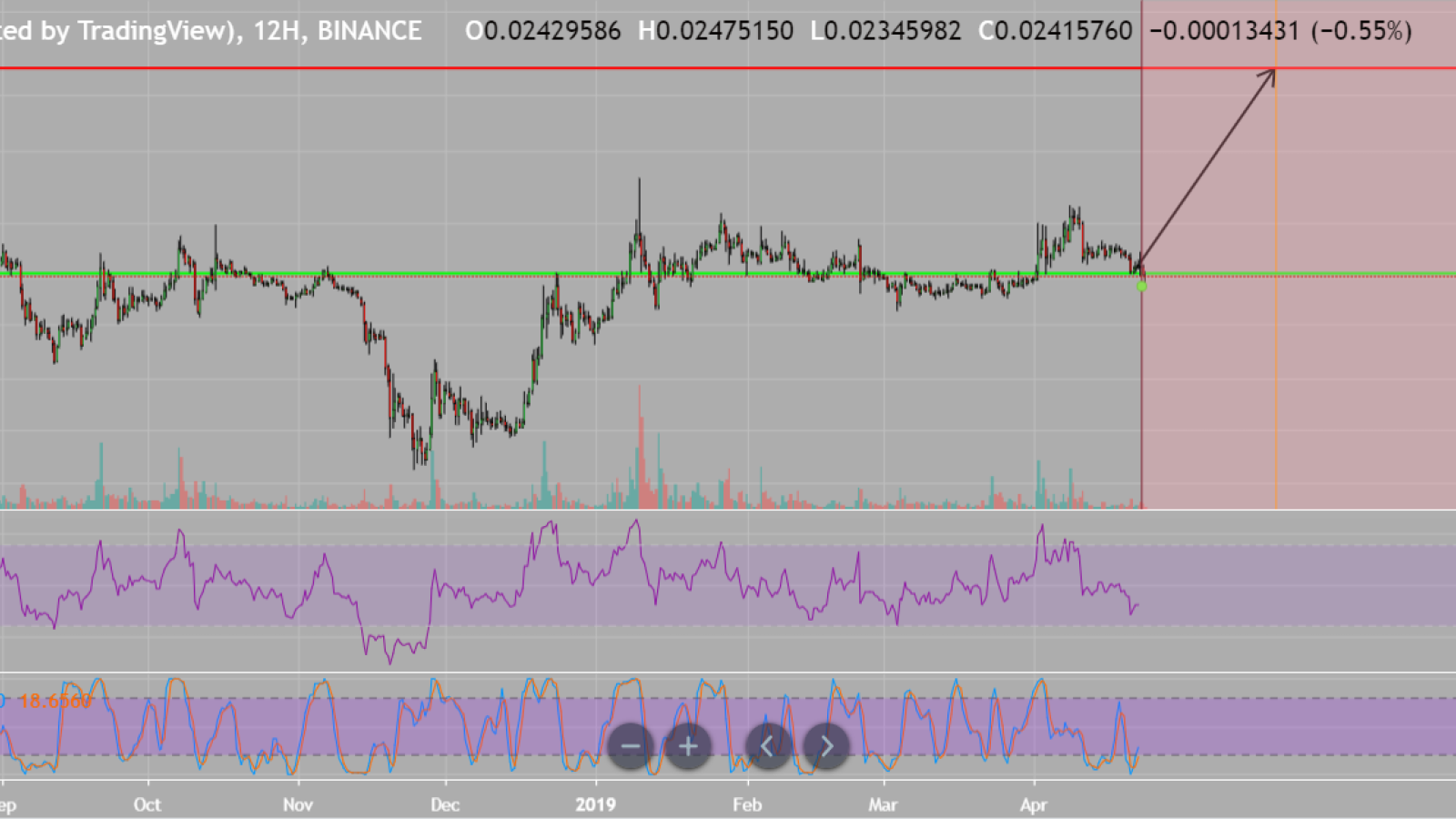 After analyzing Stoch and RSI, user Carsonford has come to the conclusion that TRON looks ready to boom. The TRX/USD price is expected to make a 125% move, which means TRX might cost about $0.05 in the nearest future.
Expect a breakout soon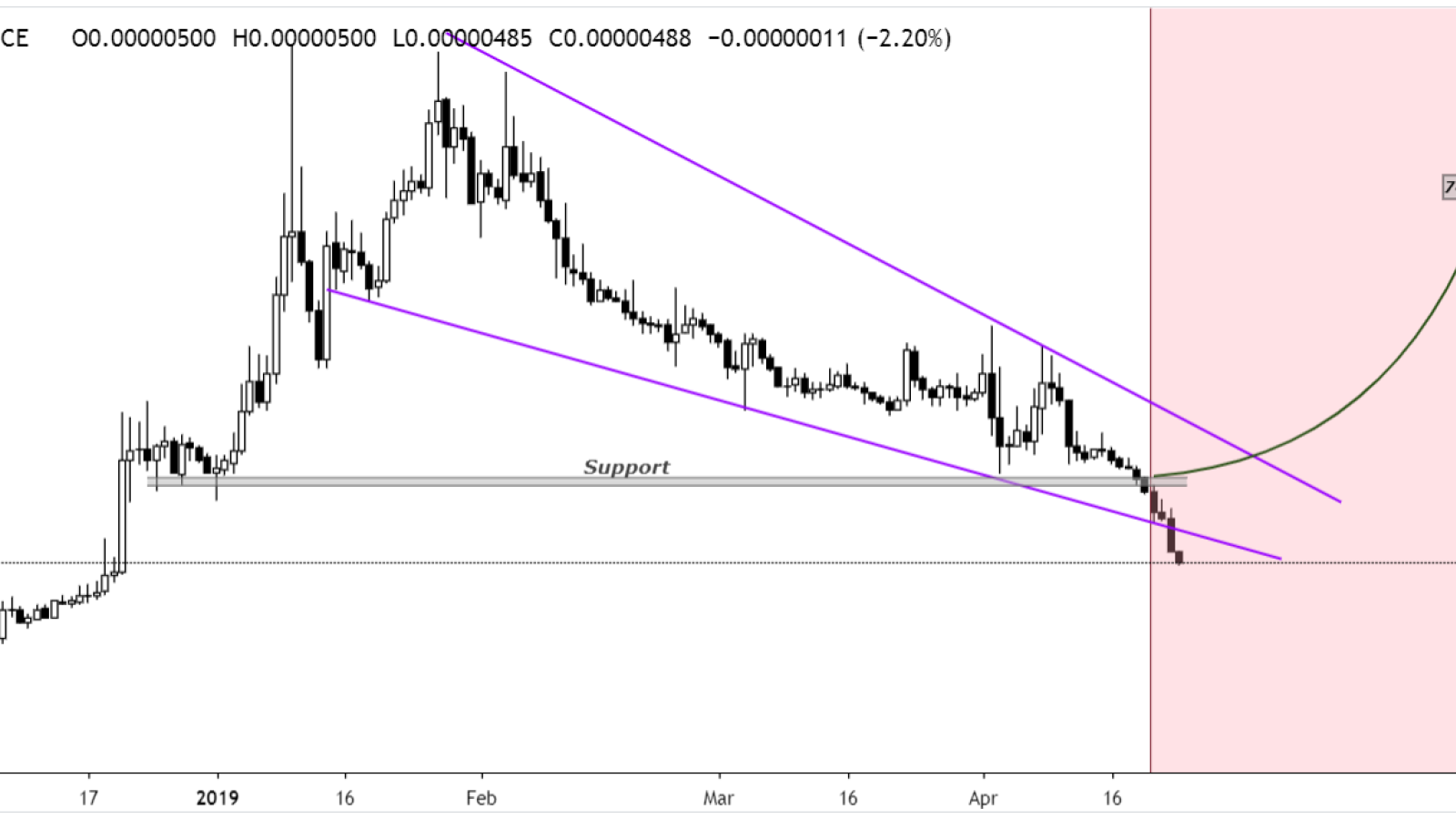 However, the TRX/BTC pair looks even more interesting. In the chart provided by Faibik, we can see that TRX stays stable & bullish on this support, so we should keep an eye on it.
The buying zone is above support zone. Traders should opt for the sell target for the midterm of 740 satoshis. Stop loss is below the support area.
TRON bounce off yearly trendline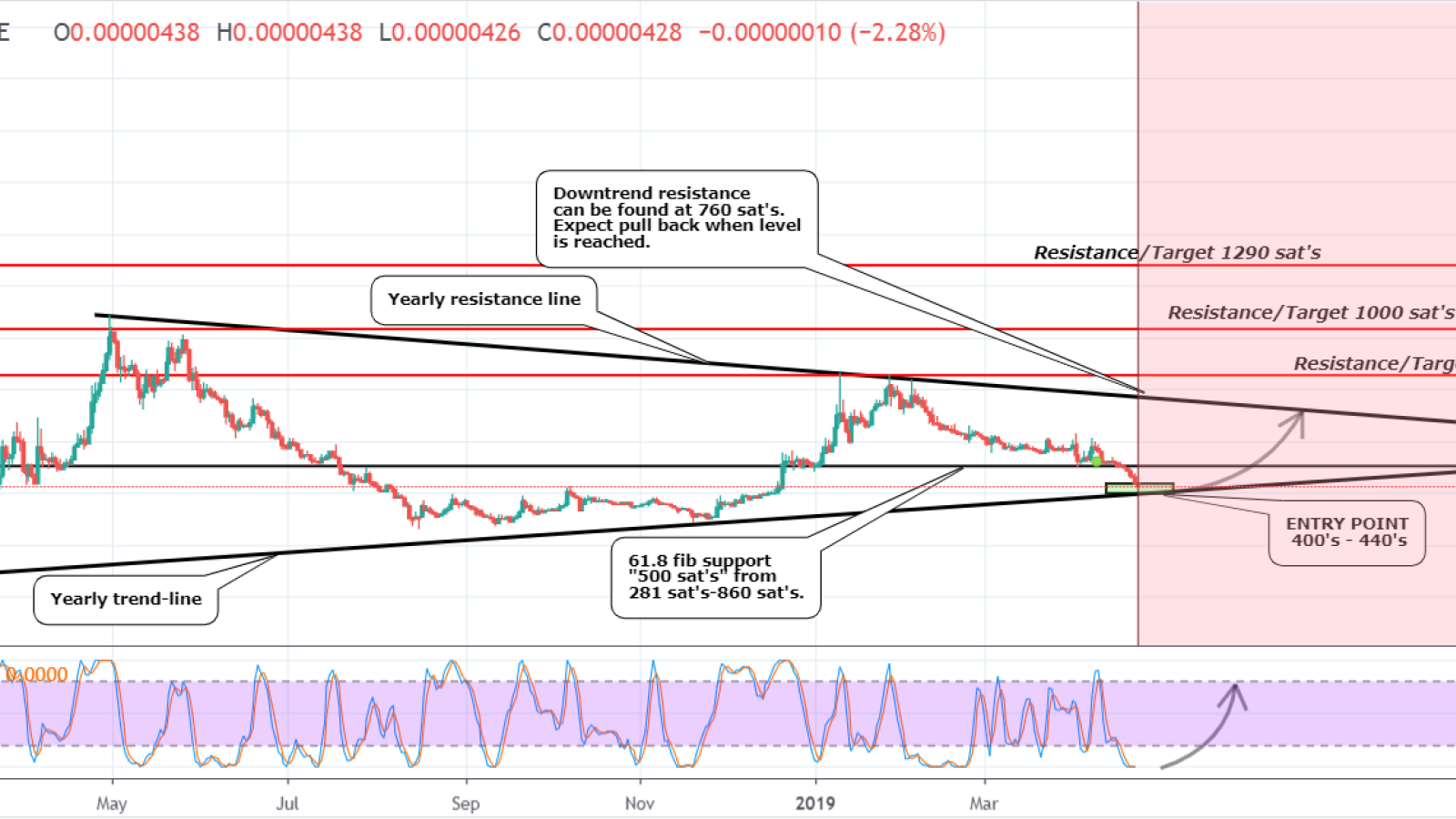 One more Tron price prediction is based on RSI and Stoch RSI indicators. User LiquidMEX expects that Tron will overcome the annual resistance line. Meanwhile, traders should look out for 400-440s entry point. Next resistance targets will be at 855, 1000, and 1290 satoshi. Downtrend resistance will be found at 760 satoshi – we should expect a pull back when it's reached.
TRX/BTC 481-495 Last Support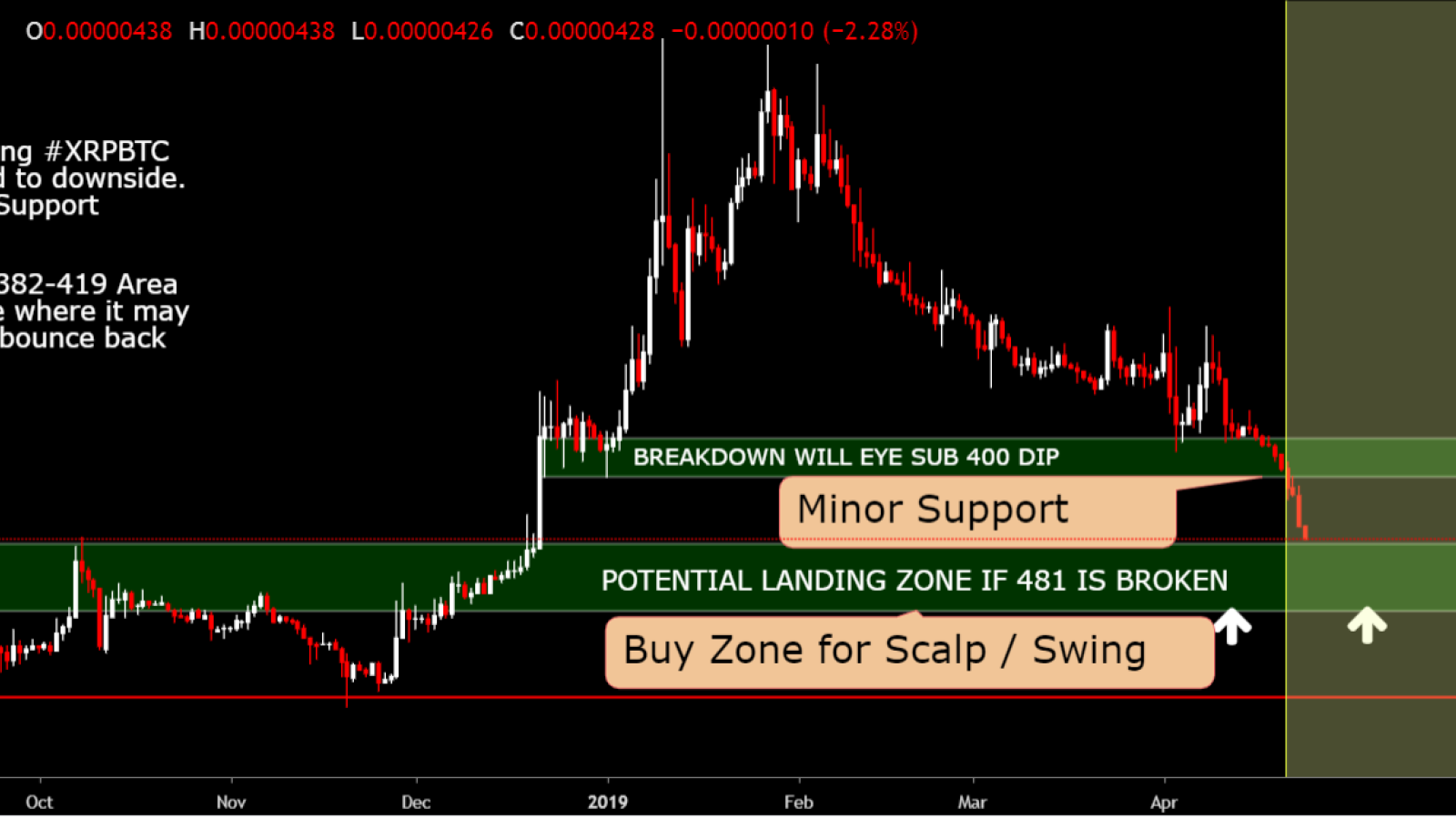 According to investorgains, TRX/BTC is accompanying XRP/BTC and IOTA/BTC on the road to the downside. 481 is Binance's last minor support. If it's broken, we will face the 382-419 area as the next landing zone where it may find some support for a bounce back towards the 503-526 area.
Why does Tron have good prospects?
TRON (TRX ) strives to build the future of a truly decentralized internet and global free content entertainment system that utilizes blockchain technology. The TRON Protocol represents the architecture of an operating system based on the blockchain which could enable developers to create smart contracts and decentralized applications, as well as freely publish, own, and store data and other content.
According to the TRON Foundation, the ecosystem surrounding this network specializes in offering massive scalability and consistent reliability capable of processing transactions at a high rate via high-throughput computing. The founder and developer, Justin Sun, is working tight-lipped about his project, helping it to outperform its main competitors, Ethereum and EOS.
Tron price charts are taken from TradingView