Tron (TRX) is one of the fastest-expanding networks in 2018, with its coin TRX managing to rise to get onto the top ten coins' list by market capitalization. Recently, though, TRX has been pushed out to position #11.
Tron-USDT
Tron keeps working hard on expanding its network, attracting new partners. One of the partners that joined it recently is Tether, the issuer of the USDT stablecoin. The company now intends to launch a new type of USDT based on Tron.
On March 21, Justin Sun, the Tron founder, promised an incentive plan for $20 mln for those who agree to change their regular USDT into new Tron-based Tether coins.
Sun promises that the new stablecoin will increase the speed of USDT operations.
As per today's tweet of Justin Sun, Tron-USDT is to launch on the mainnet soon. He mentioned that another 24 hours is required for last minute checks by a third party auditor. Otherwise, the new stable is almost ready to kick off.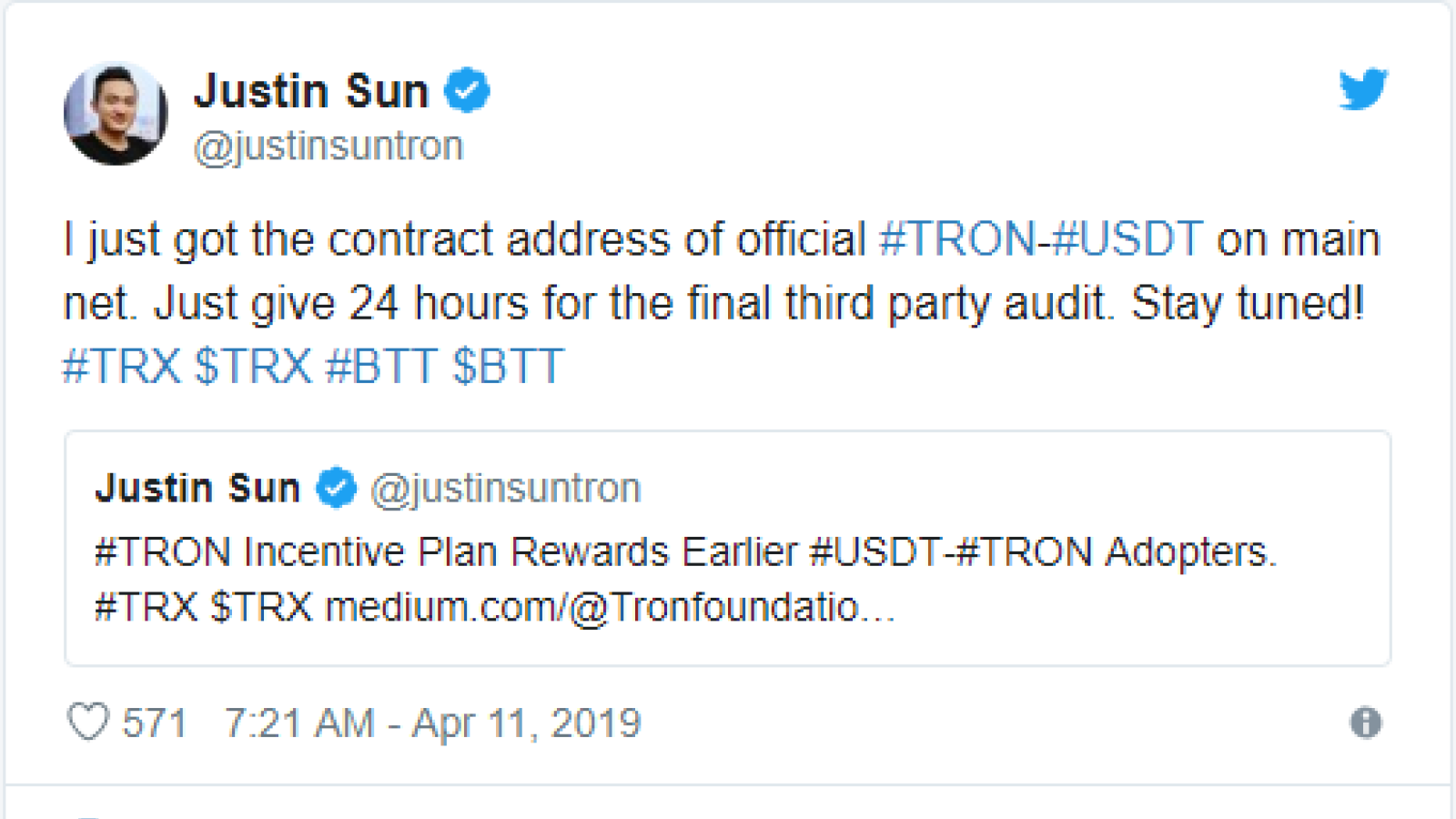 Why does Tron-USDT matter?
The traditional USDT stablecoin is emitted by the Tether Ltd company and is also called USDT-Omni. It is based on the BTC chain. The new version of USDT will be emitted on Tron. Sun's platform promises no fees, entire transparency for transactions, as well as high speed.
Tron partnered with Tether in March this year. Taking that step, Justin Sun expected that this would improve the current dApp system of Tron and add liquidity to the Tron DEX. He also believes this partnership would attract more institutional investors and major financial partners.
Tron-USDT will enable customers to use Tron-based dApps by using US dollars, which is better for the ecosystem, since it is easier for users themselves.