After such steady growth, Litecoin — which rose by 130% since December — has suddenly fallen from its $52 pedestal. In a jiffy, it got back to $42, which was quite an unexpected turn. What a reason to speculate on the Litecoin price! Let's see what Internet users from TradingView think about the current LTC move.
"It's not done yet"
A user called Acel is sure that Litecoin can go further down to finish the correction wave. Look at the graph provided: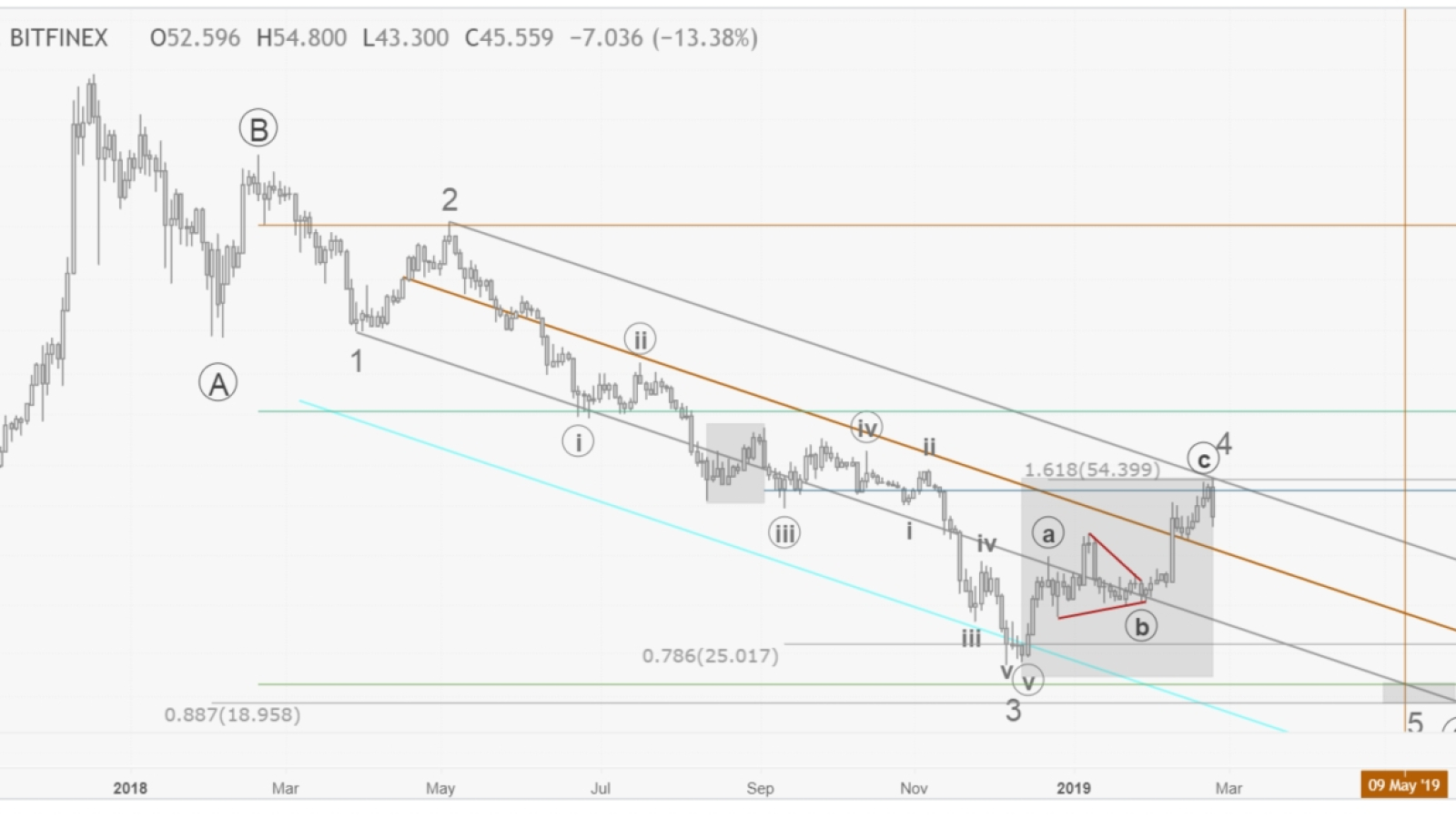 The trend might repeat, but it means that by May, Litecoin will reach the bottom to start upward movements. Not the most ambitious scenario, but it has all the chances to happen.
"Bearish trend continues"
The user nicknamed Cryptosuf claims Litecoin is under the bearish wave. His assumptions are based on several factors:
Fractal found from last Ascending Triangle

Yellow 1-5 Impulse looks complete

Wave (Pink) C looks to be complete

Fib Extension looks to have hit the 1.272 level in the red box
The same factors can be observed on the LTC/BTC graph. Cryptosuf is sure that the orange lined trend can repeat at least 1-2 times, so be prepared for Litecoin fluctuations down the road.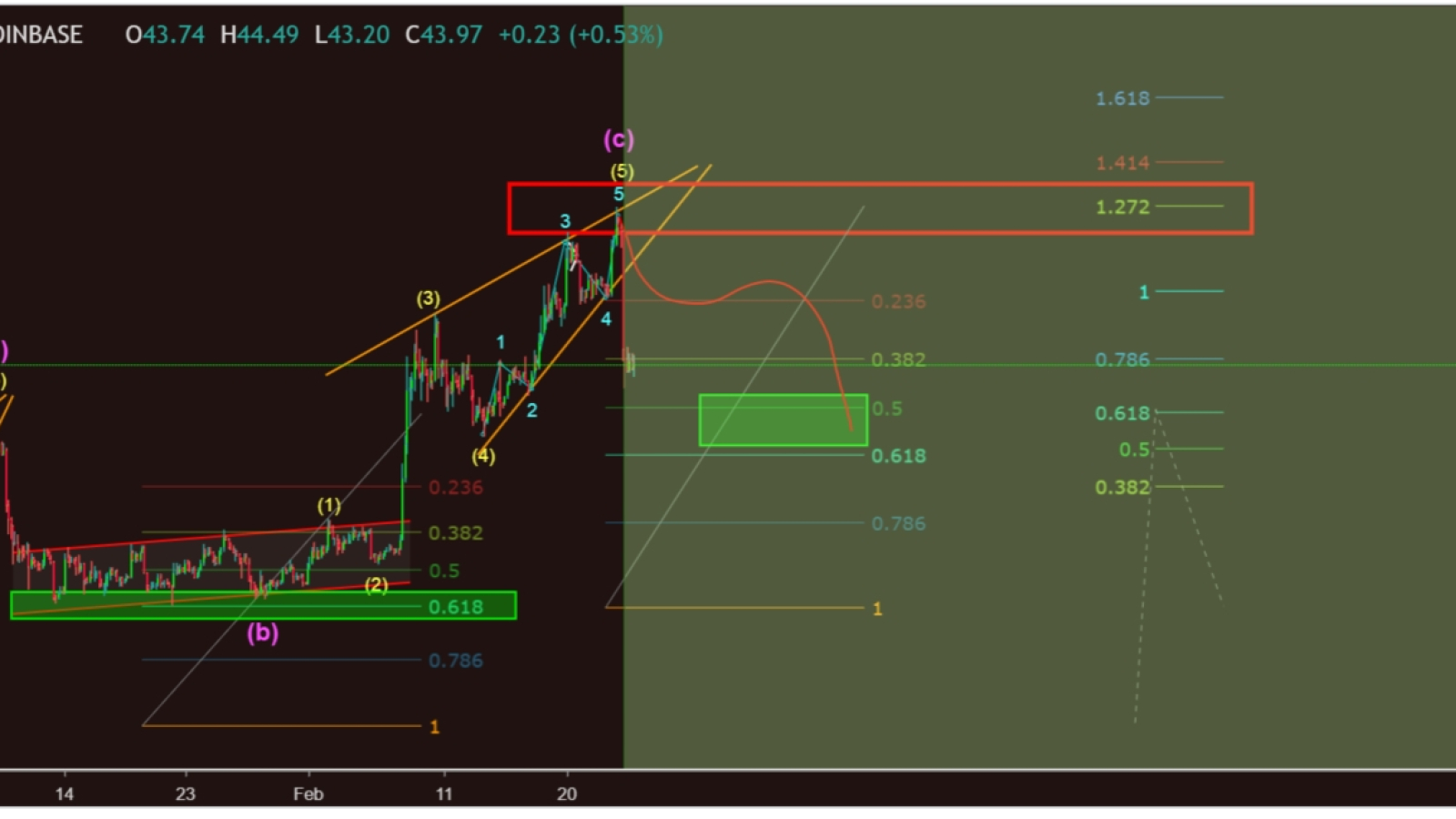 The user doesn't exclude the possibility of a breakout. However, today, Litecoin seems to be bearish.
The first hours after the LTC drop were perfect for making an investment – you could buy LTC for cheap and probably enjoy some 20-25% profit (well if you made a purchase, wait and see).
Cryptosuf writes:
"...we should be bouncing up soon I think at least 50% of the drop...
this was not manipulation, not some secret whale group, not an insider job.
it was a rising wedge/ascending triangle/end of a 5th wave."
Such situations are ideal for making a fast profit: buy at the bottom, sell at the top.
"We return to $30 support zone"
One more TradingView user promotes the idea of the bearish character of Litecoin. BarclayJames says that LTC closed the gap to $50 zone, confirming resistance. Now it retested for resistance and is likely to go further down. He expects to buy Litecoin when it reaches $30 support zone. As soon as this bottom line is reached, we should expect sideways breakout.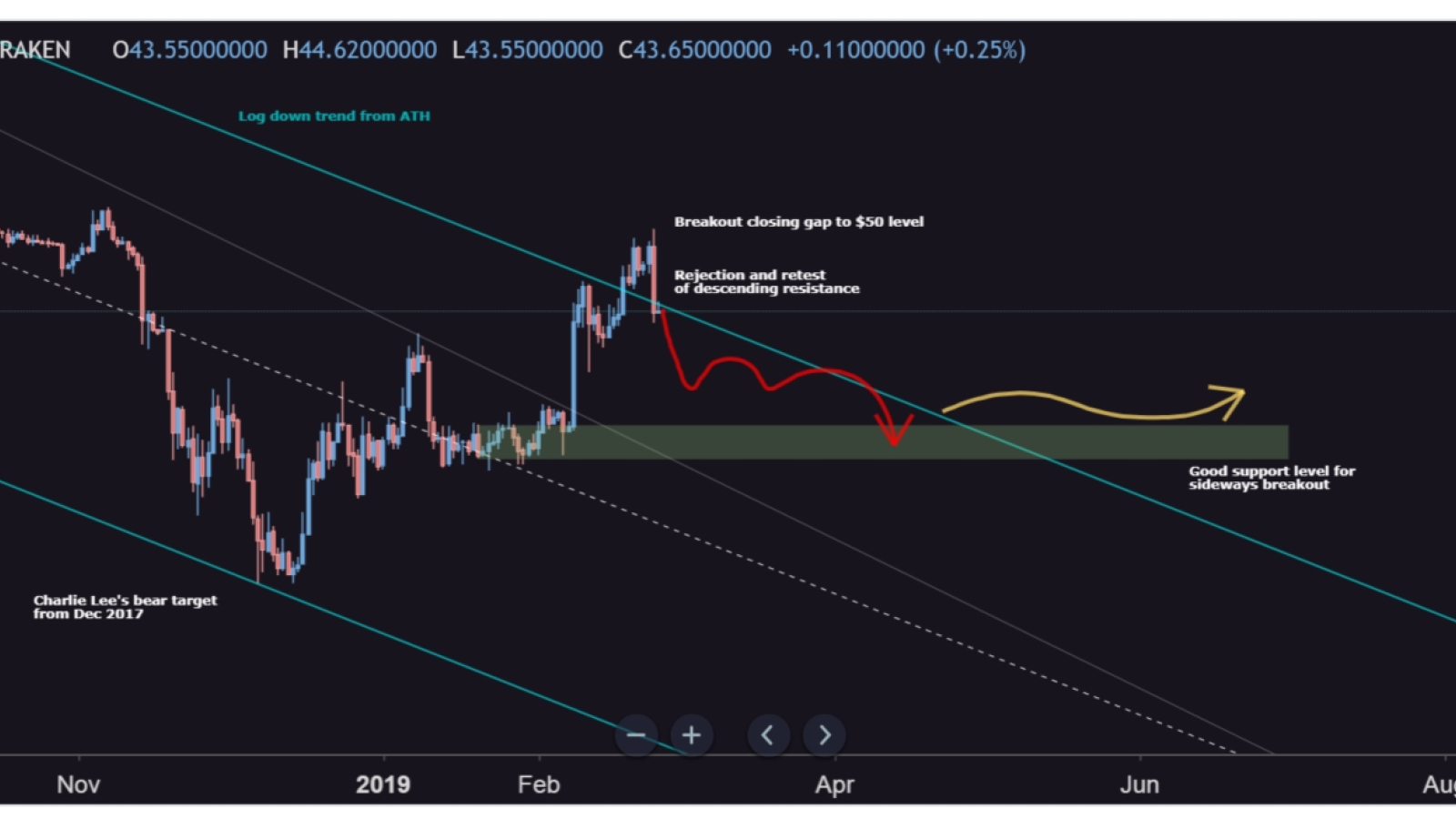 "Beware of a bull trap"
DataPatron has been observing Litecoin bull traps long ago, and now his price chart shows that there's triple bearish divergence. Here's what he writes:
"The whole length of the divergence is formed by ascending wedge as well. So we have several warning bearish signals. I am not saying it's impossible but LTC will very unlikely break $60 and continue to rise. If it will, this bull trap is completely invalidated and we are out of the bear market. If confirmed - we will see fall to sub $40 levels again what I think is the most likely scenario here."
Soon after the release of the idea, Litecoin's price reversal took place.
Therefore, it's not all lost: Litecoin has all chances to get back to the $50 level, but don't expect things to go smoothly. The crypto market is a rollercoaster full of breathtaking twists and turns!
Disclaimer: The opinion expressed here is not investment advice – it is provided for informational purposes only. It does not necessarily reflect the opinion of U.Today. Every investment and all trading involves risk, so you should always perform your own research prior to making decisions. We do not recommend investing money you cannot afford to lose.