Robinhood, a prominent U.S. financial market broker, has seen a notable increase in its Shiba Inu (SHIB) reserves, growing by 1.25 trillion tokens by the end of August. Data provided by Arkham Intelligence indicates that between Aug. 1 and Sept. 1, Robinhood's SHIB holdings rose from 32.85 trillion Shiba Inu tokens to 34.1 trillion tokens.
Currently, SHIB ranks as the third largest asset in Robinhood's crypto wallet, with an approximate value of $272.38 million, accounting for 4.26% of the broker's overall crypto asset portfolio. The top two positions continue to be held by Bitcoin (BTC) and Ethereum (ETH), constituting a combined 94.2% of the portfolio.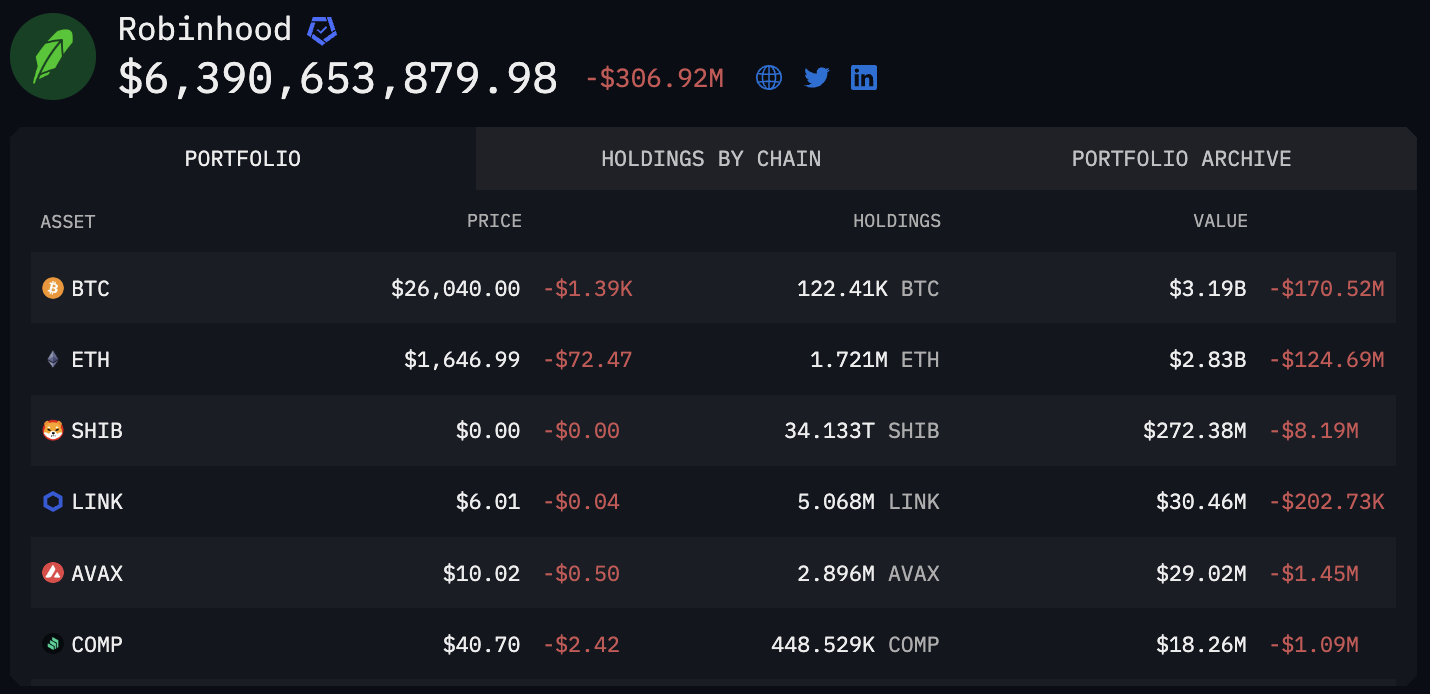 Growth in Robinhood's SHIB holdings in August is attributed to the release of Shibarium, a Layer 2 solution by Shiba Inu. Initially, there was uncertainty surrounding the project's launch date, but it successfully went live in the middle of August, although it encountered brief scalability challenges. A collaborative effort between Shiba Inu and Polygon resolved these issues, leading to Shibarium's successful relaunch earlier this week.
Interestingly, since the Shibarium relaunch, Robinhood's SHIB holdings have decreased by 66.47 billion tokens, adding a unique dimension to SHIB's recent developments.
The growth in SHIB holdings on Robinhood, driven by the Shibarium launch, highlights the cryptocurrency's continued relevance and adaptability in the evolving digital economy.