Shiba Inu (SHIB), the meme-token-turned-bona-fide-cryptocurrency, is currently on a crucial phase of its price journey. Having reached the 21-day Exponential Moving Average (EMA) level, SHIB has essentially hit its first major target. However, the road ahead presents further significant resistance points that the cryptocurrency will have to surpass to maintain its upward trajectory.
Positioned on the cryptocurrency market as a "Dogecoin killer," Shiba Inu has successfully carved out a niche for itself, driven by a fiercely loyal community and an ecosystem that includes SHIB alongside other tokens like LEASH and BONE. Despite its meme-token origins, SHIB has demonstrated its potential as a serious player on the cryptocurrency landscape.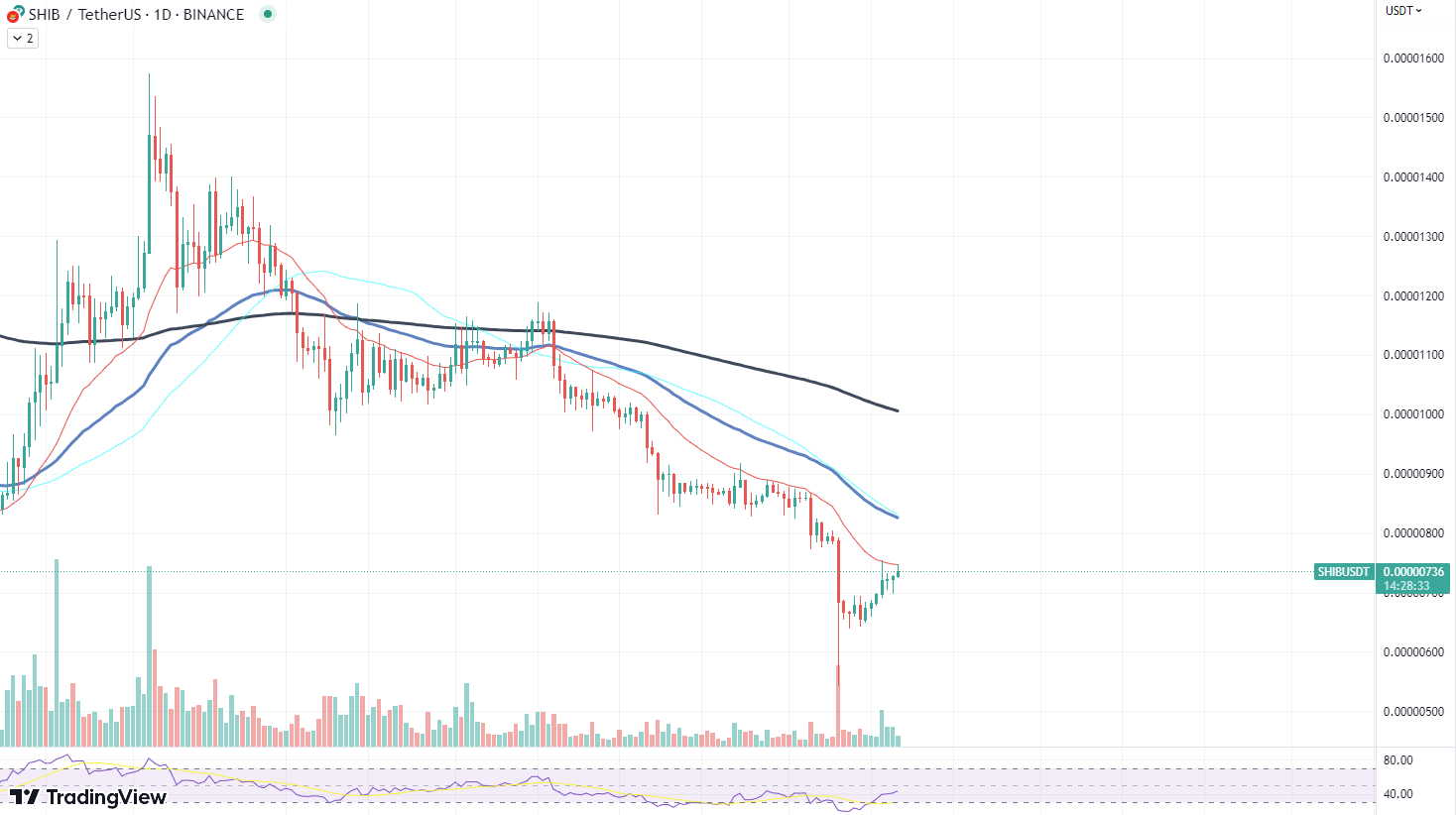 The next resistance target for Shiba Inu is the 50-day EMA, which is currently located above the $0.000008 mark. Breaching this level will demonstrate robust buying sentiment and could potentially attract more buyers to the market, thereby driving the price up further.
The third and final significant resistance for SHIB, for the time being, is the 200-day EMA, currently positioned at the $0.00001 level. This particular EMA often serves as a delineator of long-term trends, making it an essential milestone. A successful push above this resistance could signal a long-term bullish phase for the Shiba Inu token.
However, navigating these levels of resistance will not be a straightforward journey for SHIB. Each target brings with it the potential for profit-taking, which could push the price back down. Furthermore, the broader market sentiment and factors such as the performance of Bitcoin and Ethereum can also significantly influence SHIB's trajectory.
Investors and traders must keep a close eye on these resistance targets, along with other market indicators. A disciplined, data-driven approach can help navigate the uncertainties of a volatile cryptocurrency market.