Shiba Inu (SHIB), appears to be setting up for a notable rally as it confronts a significant volume-based resistance level around the $0.00008 price mark. This comes as SHIB bulls display unprecedented strength, tearing down resistance barriers and setting the stage for further potential gains.
According to IntoTheBlock's indicator, which establishes resistance and support levels based on the average price at which tokens were bought by any address with a token balance, Shiba Inu is on the cusp of a promising rally. The principle here is straightforward: if the current price is greater than the average cost, the address is considered "In the Money," and if it is less, it is deemed "Out of the Money."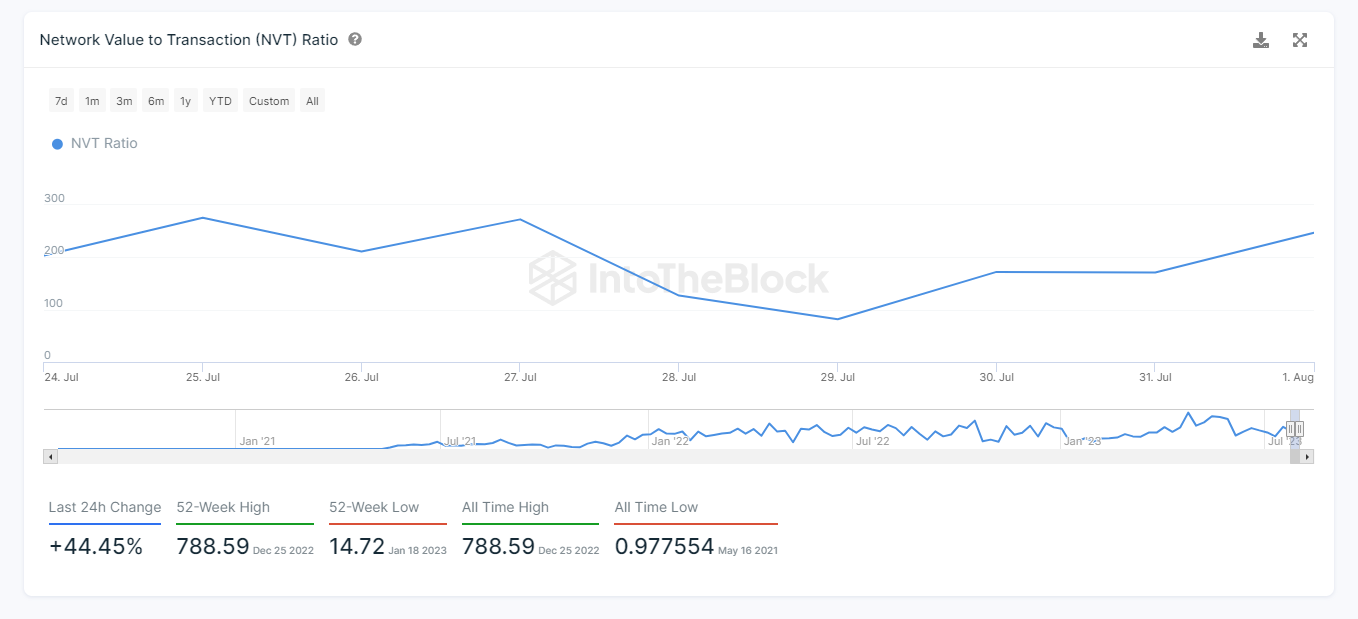 Currently, Shiba Inu's price performance is exhibiting slow, sideways movement after the breakthrough at $0.000008. The next technical resistance for SHIB is the 200-day Exponential Moving Average (EMA). If this key level is successfully breached, it is anticipated that SHIB will start moving in an uptrend.
Additionally, if SHIB can sustain its momentum and break through this resistance, the asset could potentially move toward the next resistance sector on the chart, which lies in the wide range of $0.000008 to $0.0000014. This would represent a significant increase from the current levels and could provide a compelling entry point for new investors looking to get involved in this popular meme cryptocurrency.
With all these factors in mind, the current situation presents an exciting opportunity for Shiba Inu (SHIB). The asset has shown resilience in recent times and managed to maintain its position amid broader market fluctuations. The newfound interest from the investment community and the potential for further gains have placed SHIB in the spotlight.