In a remarkable turn of events, netflows into the wallets belonging to the largest Shiba Inu token holders experienced a staggering surge, reaching a whopping 134.93 billion SHIB within a span of 24 hours on Tuesday. To put this into perspective, it equates to an astounding $1 million in value. The figure consists of inflows of 340.16 billion SHIB and outflows of 205.23 billion tokens during the aforementioned period, according to IntoTheBlock.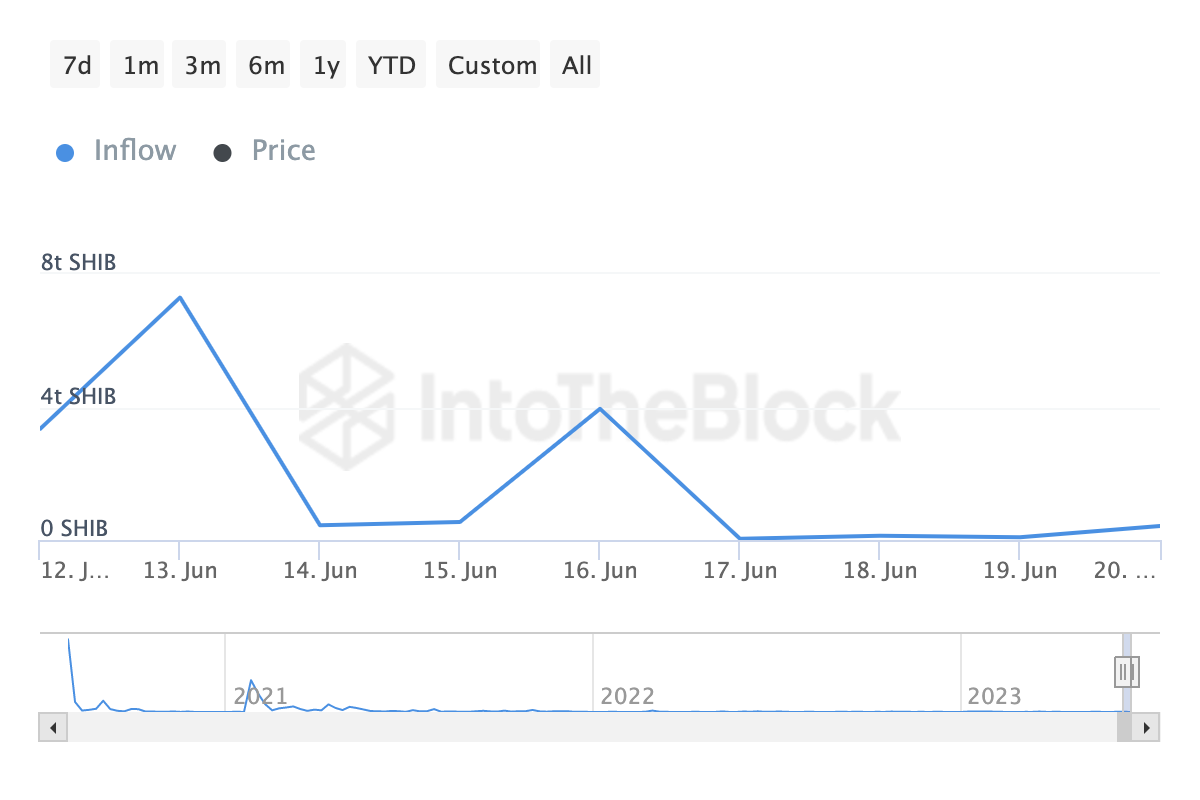 All of this unfolded against the backdrop of the Shiba Inu token's price growth, which at one point soared by an impressive 7.3%. As U.Today reported, this price action serves as a continuation of the events from the previous week, when SHIB quotes surged by more than 30% following the painful drop experienced on June 10.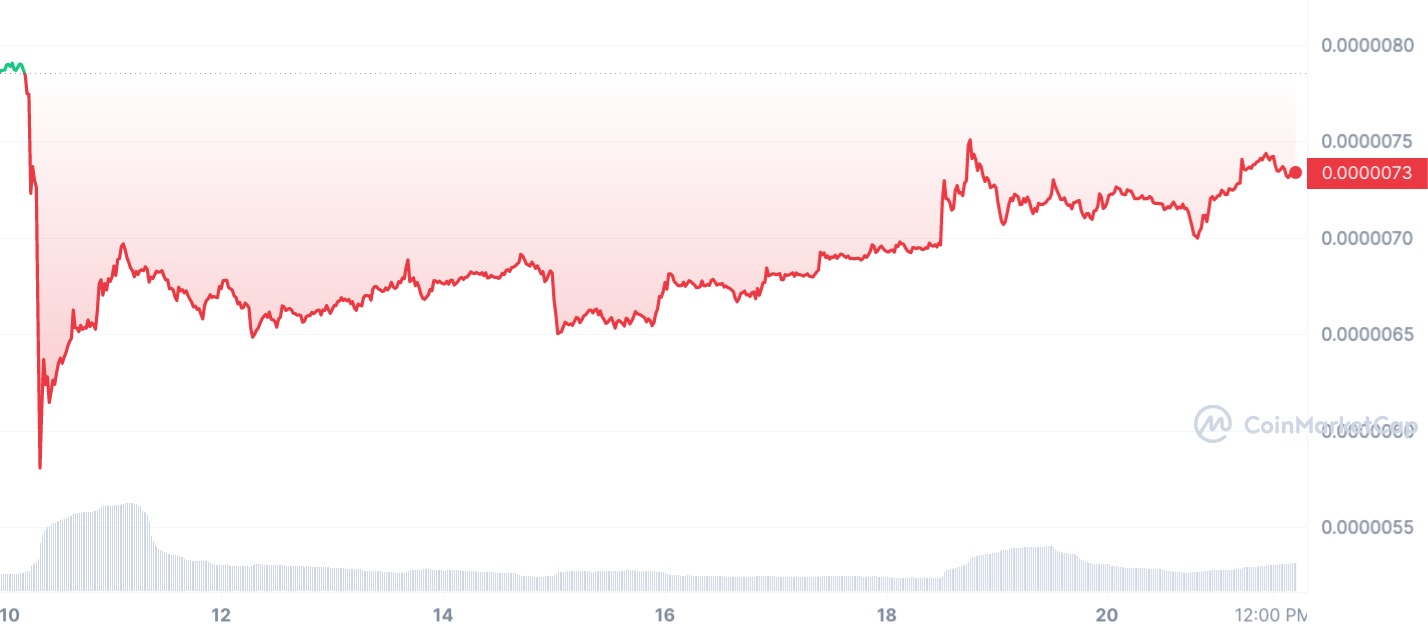 Today, the price of the Shiba Inu token reached a significant local level of $0.0000074. This achievement signifies a remarkable 78.6% recovery from the bottom, which was marked by the fall at the end of first decade of June.
Another intriguing aspect worth noting is that some major holders were able to anticipate these developments. Last week, there were outbursts of netflows to these wallets, amounting to 3.77 trillion SHIB and 3.81 trillion SHIB, occurring just three days apart. It raises the question of whether these whales, who purchased SHIB last week, are now contemplating selling their holdings.